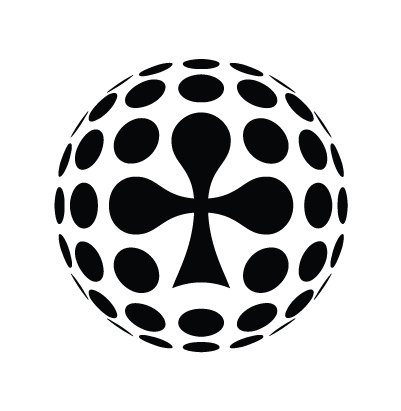 Fri Oct 4th / All-in Global / Archived
MONKEYS IN PARADISE AND OTHER 2016 HIGHLIGHTS
2016 is almost over – PHEW!
Here are my highlights from each month. Some are business, some are personal. This way I won't feel guilty for not sending any Christmas cards. Hope you'll like it!
January
I'm not scared of monkeys but we got a bit jittery when the alpha male spotted some bananas through the windows of our Koh Lanta Airbnb and tried with all its power to open the balcony sliding doors with both hands.
We (my wife Elisavet, our son Erik and me) decided to move a bit further away from the jungle and to the longest beach on the island. A lot of the accommodation there is not easy to find online, so I finally got to use my exploring skills which I had learnt when travelling in a time before TripAdvisor. Since we planned to stay for a few months, we really wanted to find the perfect spot.
I started in one end of the beach and asked for vacancy, price and wifi. None of the places fitted the bill and I was close to giving up when the sun was about to set and there were only 3 places left till the other end of the beach.
But there it was… Banana Beach Resort. A simple though beautiful area of bungalows surrounding a pool and a restaurant and flanked by a wooden reggae bar. You could feel the warmth of love when entering and the lovely Ms. Thongma offered a great deal. The place scored 10 points for family friendliness and it didn't hurt that the last two establishments on the beach had great restaurants (one with Scandinavian food and another one called Time for Lime). It was there we decided to increase our family size! (see October highlights).
So what could possible make life better in a place like this? Friends and family visiting! One legend after another came knocking on our door and it was magnificent. Many of them had attended the Affiliate World Congress in Bangkok where All In Translations and Leo Vegas organised a dinner on top of Lebua (Hangover 2), so the road down to Koh Lanta was easy.
Photo: Eman Pulis, SiGMA
In chronological order:
Tiago Aprigio – Great friend and Operations Manager at All In Translations brought his family and came to visit.Jerry Land – Affiliate, upcoming pop star and easygoing hedonist, friend of the year.Charikleia Arkolakis – My wife's sister, Erik's aunt and Quantitative Analyst at iGaming Cloud.Never a dull moment with this lovely trio:
Dennis Dyhr-Hansen – Managing Director at Matching Visions.
Rebecca Saré – Queen of Triple Jumps.
Johan Styren – CEO at Leo Vegas.  Mickael Esteve – Affiliate, friend and globetrotter.
February
Few things in life are more satisfying than working hard as a team and achieving something great. We had one star in the All In Translations football team, but our key strengths were team moral and game plan loyalty. The Pentasia Clubs League is not the Champions League, but it felt like it when we became the first team to ever to win 4 of 4 titles in 2 years, after 7 years of close but no cigar.
We never miss a chance to have a celebration of translations for all nations and this was no exception. Teammates, colleagues, clients and friends joined us at Dragonara Casino where we played Crazy Pineapple Poker and danced the night away (my memory of what happened next is quite fuzzy and that's because the rule of drinking a shot every time you win a hand was introduced).
I was very disappointed to see our team split after this, but I guess all good things must come to an end. The All In Translations football team have now teamed up with Bethard.
March
Those of you who know me well will know that I am no stranger to stumbling into funny situations due to a lack of planning. I had however been planning a trip to Tel Aviv for two years, but ended up not going due to unrest in the area (2014) and a gastric flu (2015). In 2016 nothing seemed able to stop me, and our superstar Sales Manager, Michele Spiteri, came along for the ride. The plan was to visit our clients based in Tel Aviv, and we were greeted with open arms by Playtech, SB Tech, Spot Option, IGT, Aspire Global (Karamba) and Xwise (Titan Bet).
But firstly I wanted to visit some good old friends I had met while travelling many years ago, so I landed on Thursday ready to party and I got more than I bargained for. By coincidence, I had arrived on the first day of the Purim party – a 3 day carnival – and the taxi ride from the airport to the hotel was something out of a Japanese game show. At the time I didn't even know what I was witnessing, but my friend Erez explained it as I was approaching the heart of the madness.
"It's a holiday where the men dress up like women and the women dress up like hookers and everybody gets wasted", were his words.
Below are some highlights:
All In Translations celebrates Purim in Tel Aviv 2016 from All-In Translations on Vimeo.
It was quickly decided that we need to repeat the experience next year, and at this table further plans were made to arrange a five-a-side football tournament and a social event for the gaming industry during Purim 2017. The date has been set to March 11th 2017 and both iGaming Business with Alex Pratt and Tal Ron, Drihem & Co. are in the party committee. Stay tuned for more info!
April
We didn't shoot the video till early May, but most of the groundwork was done in April. We had arranged with the production team flying in from Malta, we had arranged with a location at a Spa Hotel in the middle of the forest, models had been booked from all over the Nordic countries, Icelandic supporting actors were ready… but we had yet to cast the two leading roles with a week left to shooting.
Guess what!? We landed well on our feet.
For the role of "Smart But Cheeky Single Business Man" Espen Lervaag was introduced to us. I had never heard of him at that time, but now he has 30K followers on Instagram and is one of the hottest names/actors/script writers on the Norwegian comedy scene. The TV Series Maniac, which he wrote and acted in (Norwegian version), was pitched and sold and will air in 2017 on Netflix starring Emma Stone and Jonah Hill.
For the role of "Blonde Female Icelandic Taxi Driver" we got even luckier. Sol Tangen had neither acted nor driven a car before, but nailed each take on the 1st go like a total pro and didn't even crash once.
The rest of the crew and cast did a phenomenal job as well, and the atmosphere during the two days of shooting was unusually harmonious.
The video was created as a marketing tool for our new brand Ball In Translations with the purpose of selling more language services like translations and content writing to sports clubs and companies. Premise: Iceland was the smallest country to ever qualify for a European Football Championship, and "all" guys went to France to support their team. What better time to visit Iceland as a single man?
Great odds in Iceland from All-In Translations on Vimeo.
You all know what happened with Iceland in the Euro and we could not have been happier about that. We even went to France as Icelandic supporters (see June highlight).
May
When I was first invited to Andreas Lilja's stag do in Aalborg, I must admit I had never heard about the carnival held there every May. Nevertheless I accepted the invitation with little hesitation and, as it turned out, the Aalborg Karneval stands as the biggest of its kind in the Nordic region.
I booked a ferry ticket right away, and one missed ferry later I landed at Aalborg Airport with a mission to find a group of crazy ass pirates with hearts of gold, including our very own Swedish translator Per Hertz.
We marched through the streets of Aalborg and accomplished to get the main man appropriately intoxicated on his last adventure as an unwedded man and loved every minute of it.
I went disguised as an Icelandic smurf and obviously forgot to wash off before bedtime, so it's no surprise I have yet to receive an invoice from the hotel. By the time I finally woke up there was no time to wash either, so needless to say I got stopped in customs when walking off the return ferry.
June
I am a born and bred Norwegian, but since we never qualify for big football championships (oh the misery!) I decided to enjoy the Euro 16 in France as an Icelandic supporter.
We got tickets for two Iceland games and planned a road trip through the northwest/southern parts of France that would culminate in our very own football cup at Zinedine Zidane's sports complex in Marseille.
In the team: Robin Reed – CEO of Gaming Innovation Group, Tiago Aprigio – Operations Manager at (B)All In Translations, Edu Ferrer – Project Manager at All In Translations, Josh Halprin – A Canadian backpacker we found along the way and last but not least Benjamin Fjeldsted Sveinsson who plays for Aalesund and Iceland U19.
We all saw what Iceland did at the Euros and it was an intense experience from start to end. The worst of the street fights which you read about in the media were already gone when we arrived, but our heartbeats still increased rapidly fast when we saw the passion of the Hungarian fans in Stade Vélodrome and read in the news that some of them had escaped the guards inside the stadium. As it turned out, this was nothing to worry about and the game itself was a rollercoaster from the kickoff to the final horn as Hungary equalised just before the end, giving both teams a great chance to qualify for the next round.
Our favourite videographer, Angelique Muller from Valletta Film Festival, came along to document the road trip and you can see the result in the two short videos below.
UEFA Euro Trip 2016 – Episode 1: A hitchhiker and Icelandic Talent from All-In Translations on Vimeo.
UEFA Euro Trip – Episode 2: Explosions and Emotions from All-In Translations on Vimeo.
July
I remember arriving and I remember leaving. The rest of the day is blurry but I just know somehow for a fact that the Showers Party day (previously Champagne Wars) organized by Ambassador Events was the highlight of July. We have already booked a table for next year.
Special thanks to our gracious host Lillia Sinclair – you fill any room with great vibes!
Runner up: Reaching the top of the Sky Mountain (147 MAMSL) in Denmark (translated from Himmelbjerget in Danish).
The nadir of the month? Missing my bus stop on the way back to our vacation house from Aarhus city because of a misunderstanding with a thick taxi driver, and thus having to walk 11 kilometers in pitch dark streets after a night out.
August
Our son turned 3 in August and the Pirate Party we threw at the Viking Burial Site at Borre was the highlight of August. Family and friends from far and near came to celebrate with us and they all got to try the Sabertooth GO treasure hunt game (translated from Sabeltann GO in Norwegian).
Runner up: All In Translations' Marketing Workshop on an island without roads outside of Oslo.
September
In September, Michele, Ida and me were interviewed by Dani B about our upcoming Celebration of Translations for All Nations Tour. We had such a good time that we almost missed our flight on purpose to join Dani's poker game. I cannot remember anything beating that in September. Below is the interview.

October
When we arrived at the hospital in the middle of the night, it was like a scene from The Walking Dead. We started wondering if we were in the right place, but were reassured when the friendly midwife came to greet us and asked Elisavet if she wanted anything for the pain.
The question was met with an instant YES!, but unfortunately the only anesthetist on shift that night was busy with an emergency, so Elisavet went ahead and gave a natural birth to our princess Nelly. It was the hardest, but most rewarding experience I have ever had, and I cannot even start imagining what it must have felt like for her.
So this is Nelly – highlight of the year!
November
SiGMA or the fact that All In Translations had the highest ever sales revenue? Tough call.
As always, SiGMA was great fun and great for business, and the football tournament we arranged to kick off the event was a success.
Ball in Cup SiGMA by All-in Translations from All-In Translations on Vimeo.
Then again it was nice to see that record breaking month since we have recently done a major reinforcement of the staff. Just in the last few months we have hired 3 new Project Managers, a Technical Business Development Executive (in-house promotion), an HR & Recruitment Manager, A Marketing Designer, a Terminology Manager (in-house promotion), a Business Developer for Asian Markets and a Sales Executive in Malta. We are also now looking for a Sales Executive for Ball In Translations – perhaps the coolest job in the world where you get to travel the world of sports on company dollars.
Since we are scattered all over the world, we don't have any pictures with all of us together, but this one comes close. These people work so so hard for the company and I am honoured to call them colleagues.
December
Something tells me the highlight of December has yet to come as I am writing this 9 minutes past midnight on the 21st.
Merry Christmas to you all!
---