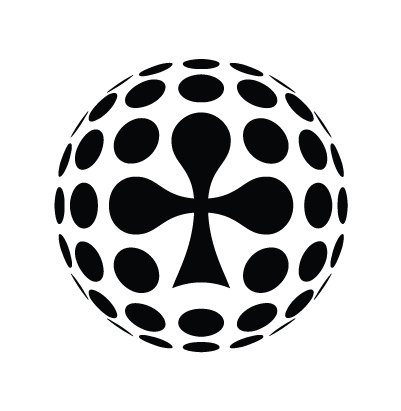 Fri Oct 4th / All-in Global / Archived
HISTORICAL HIGHLIGHTS OF ALL-IN THE FOOTBALL TEAM
All-In Translations has a proud history in the Pentasia League. Here is a little trip down memory lane.
2013/2014 season

After struggling early in the preliminary round we managed to qualify for Division A after beating Enetsport in the last decisive game where only victory was good enough. It will be remembered as the most cynical five-a-side game ever to be played at Għargħur, where All-In Translations were lethal in their breakaways and won the game 4-2.
Goalkeeper Anders Lynderup especially but also top scorer Eirik Thorvaldsen have been important so far, and we are off to a good start in Division A with six points after three games. Impressive considering all of the players we lost after the 2012/13 season.
The rest of the squad consists of Jacob Nielsen, Rasmus Preus Hatting, Erik Häfner, Sarayut Sornchai, Christofer Holmgren, Andreas Lilja, Jens Bøye, Martijn Gerrits, Chris Kiefert, Antti Kippola, Marcus Silva (recently signed), Mark Bjørn Nielsen (injured) and Roy Pedersen.
Division A standing here.
2012/2013 season
2nd April 2013: After a disappointing start to the Pentasia Malta season (0-1-2) All-In Translations played 11 matches without a loss (8-2-0) and ended 5th in the Premiership behind Be(s)tClic Ever who were beaten 3-2. Northway United (2nd in Championship) were beaten in the 1/8 Final played by Michael Steen Pedersen, Niklas Pettersson, Jacob Nielsen, Anders Lynderup, Ola Bondesson, Tobias Carlsson, Lars O'Connell, Fredrik Johansson, Rasmus Hatting, Hans Riisager and Michael Oros.
Congrats once again to Betsson who secured 1st and 2nd in the league.
All-In Translations lost in the quarter final against Be(s)tClic Ever.


2011/12 season
Our debut season in the Pentasia League is our best so far. We lost the first game of the preliminary round, and then went on an insane winning streak until Betsson Moneymakers was the opponent in the league final. We had to win and were leading 4-2 with only a few minutes left, until a horrible mistake led to a score of 3-4. Securing Betsson the league title with All-In Translations coming 2nd.

We then lost against Verdun in the cup, which triggered the following update:
23rd April 2012: Angry fans gathered outside the All-In office after having seen their team lose in the quarter final of the Pentasia Champions League. Just two weeks after the league title was miraculously fumbled away seconds before the end, All-In once again found themselves with a lead they could not hold on to. President of the Supporter Club Mike Rotch demands manager Pedersen be sacked.
24th April 2012: All-In The Football Team have announced in a press release that Pedersen has been sacked. The board made it clear before the start of the season that nothing but a trophy was good enough, and see no other reason than to end Pedersen's contract early.
ARE YOU SURE YOU WANT TO EXIT WITHOUT SAVING?
YES
Unlike in Football Manager there is no option to restart when it counts in the Pentasia League. VERY close but no cigar. At least we got runner-up in the league. It's been good fun.
Anyways I wanted to say thanks for a great effort throughout the season, it was good fun, and also to let me know if you are interested to play next season. Pre-season starts tomorrow at 08:00. Bring your runners 
Congratulations to Verdun. You deserved the win and we actually got a goal where the ball was not in. Best of luck in the semi's. Also congratulations to league winners Betsson Moneymakers.

---