Your APP/mobile game accessible on a global  scale
Building trust among your users/players can be a challenging task, but we've got good news for you: investing in expert localization gets you halfway there already.
Offering localized gaming experience shows your users/players that you genuinely care about them. Were you aware that happy users/players can boost your game/app's popularity? Just keep in mind that breaking down the language barriers puts you one step closer to growing a large and loyal audience.
At All-in Global, we manage a massive team of dedicated language experts covering over 70 languages. All our translators are in-country native speakers who have deep cultural understanding of regional markets out there. This makes them perfectly suited for localizing your gaming products effectively for foreign audiences.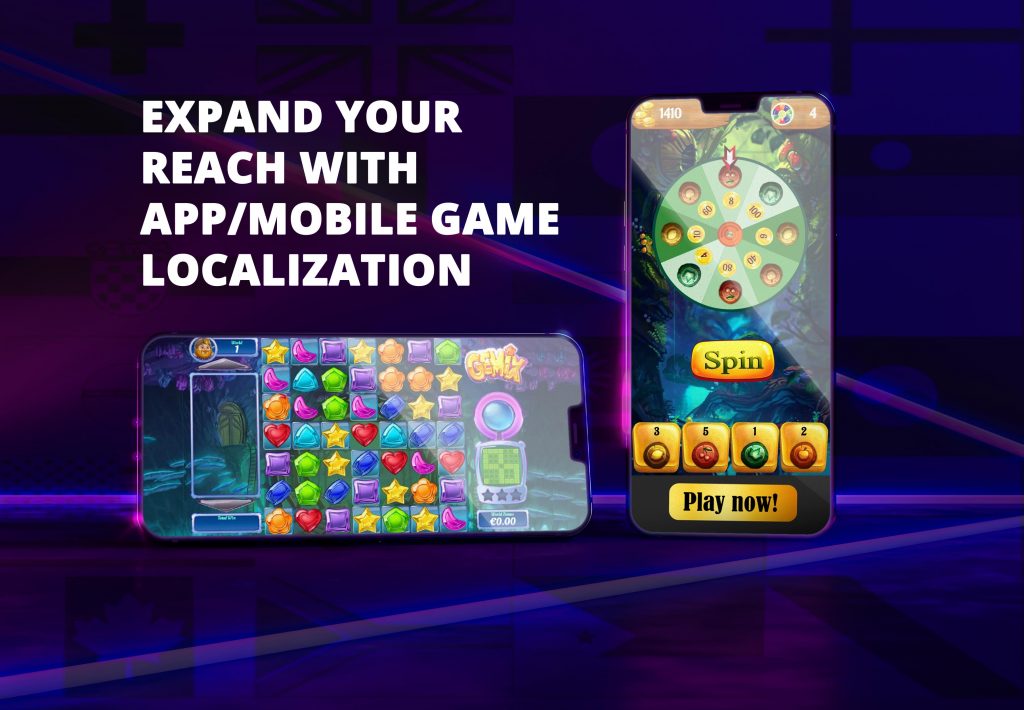 Here are some benefits of localizing your app/mobile game with All-in Global:
We have a lot of experience in keeping client terminology consistent (for a coherent brand image): By using a term database combined with a highly detailed glossary, our professionals always keep the right words in the right place.
Rigorous quality assurance: Our human reviewers use the latest tools available to find and fix potential errors.
From Unity to a tailored API, you can smoothly plug in with All-in: You can consult the list of our supported file formats here.