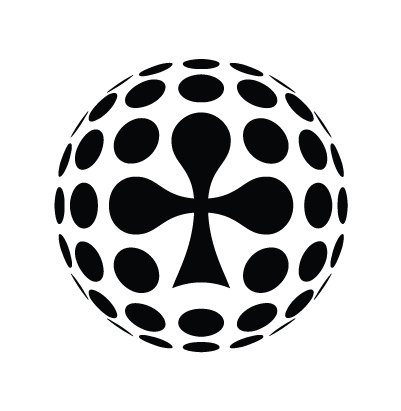 Fri Oct 4th / All-in Global / Archived
Supporting a Team that Never Wins
You stick to your team no matter how bad the results are, that's something any true football fan knows. But what if your team never qualifies? At this Euro I am pushing the limits of loyalty, but my reasons are legit.
There are two ways to become a fan:
You pick a team based on whatever reason you might have (except just because of good results which is not a legit reason).

A team is picked for you because of its' proximity (or because your father told you to).
But how many teams can you support? According to my moral fan compass there are two ground rules:
You can support more clubs in one country only if there is a considerable gap between them in the league system, but you have to decide from the start (before starting school) which team you support the most.

You can only support one national team unless you have particular reasons.
In 35 years I have pleaded my allegiance with 6 teams, and with the Euro 16 the list will grow to 7:
Leeds United
Vålerenga
Norway
Ørn Horten
Panathinaikos
Greece
Iceland
I admit, the list is long. But perhaps any critics may find comfort in the fact that these teams have brought me a lot of misery. The gap between the golden highlights is long, and for the biggest highlight of them all, when Vålerenga broke Rosenborg's winning streak of 13 consecutive league titles, I was so hungover that I slept through the whole match.
Leeds United was the first team I supported (1988, I was 8), and they brought immediate joy: Promotion to the 1st division (now Premier League) in 1990, 4th place in 90/91, league title in 91/92, and semi final in the Champions League in 2000/2001. Obviously the joy did not last, and if you follow English football you already know what happened next.
Another highlight for me, when Norway beat Brazil in the 1998 World Cup and qualified for the knockout stage, has been followed by almost two decades of painful loyalty. We did qualify for the Euro 2000, but after scoring one goal in three games and being knocked by Yugoslavia who had the same goal difference but more goals scored, I still consider it painful. Now it's Euro 2016 and we didn't qualify despite UEFA increasing the number of teams to 24 AND playing Hungary in the playoff.
So what to do? Who to support? I care more about "the beautiful game" when I am emotionally involved, so I always look for reasons to support one team over another. At the last World Cup I supported Greece because my wife is Greek. We have a son together and he is named after my favorite Norwegian football player in history, Erik Mykland, who played some of his best football for Panathinaikos in Greece. But Greece did not qualify for this year's Euro either.
What about Sweden? As a Norwegian I find it hard to support them. I can cheer for them, and I sincerely hope they do well, but I could never wholeheartedly support them. For that there is too much (friendly) rivalry.
What about England? "All" Norwegians have a favorite team in England, so it comes natural to support the English national team in big championships. For some reason I don't feel the same.
That obviously leaves me with Iceland, and I could not be more enthusiastic on their behalf in France 2016. Here are my reasons:
Iceland was populated by Norwegians back in 874, so our countries have a strong bond and similar languages.

This is the first time Iceland qualifies for a big international football championship, and must be one of the least populated countries to ever do so. It is said that 15 000 Icelandic fans (of a population of 325 000) will go to France to support their team, and as far as I can understand, no other single event have brought more Icelandic people abroad at the same time before. This is also the mantra in a video we recently made to promote Ball In Translations, where the plot is that most of these fans are male. Everybody loves an underdog, and although I personally think Iceland has a good chance of qualifying for the knockout stage, they are most certainly considered outsiders.
Great odds in Iceland from All-In Translations on Vimeo.
So when UEFA opened for ticket applications I went all in on Iceland. The result was 12 tickets: 8 for their opening game against Portugal and 4 for their game against Hungary. We also got tickets for all of Spain's group games, so we decided to arrange the official launch of Ball In Translations in Marseille during the Euros. We will arrange a five-a-side football tournament at Zinedine Zidane's Z5 training center in Provence, followed by a pool party at the villa we are renting in Cassis. We are also giving away plenty of Euro 16 tickets. You can sign up and read more about our Euro adventure here.
I cannot wait to paint an Icelandic flag on my face and forget about Norway, Leeds United and Vålerenga for a while. My throat will be sore from screaming, my head will spin from trying to keep up with the beer drinking tempo of the Icelanders, and euphoria will be close when the referee whistles the kick-off on 14th June. 60 minutes later Ronaldo will probably have completed his hat-trick, celebrated arrogantly and ruined my day. That gives me 4 days to build up new hope for the game against Hungary. And so it goes.