We are ISO 9001:2015, ISO 17100:2015 and ISO 18587:2017 certified
The International Organization for Standardization (ISO) is a world-leading, independent and non-governmental provider of international standards between nations, with a membership of 164 national standards bodies.
All-in Global is certified for three ISO standards: Management, translation services and Post-editing of machine translation.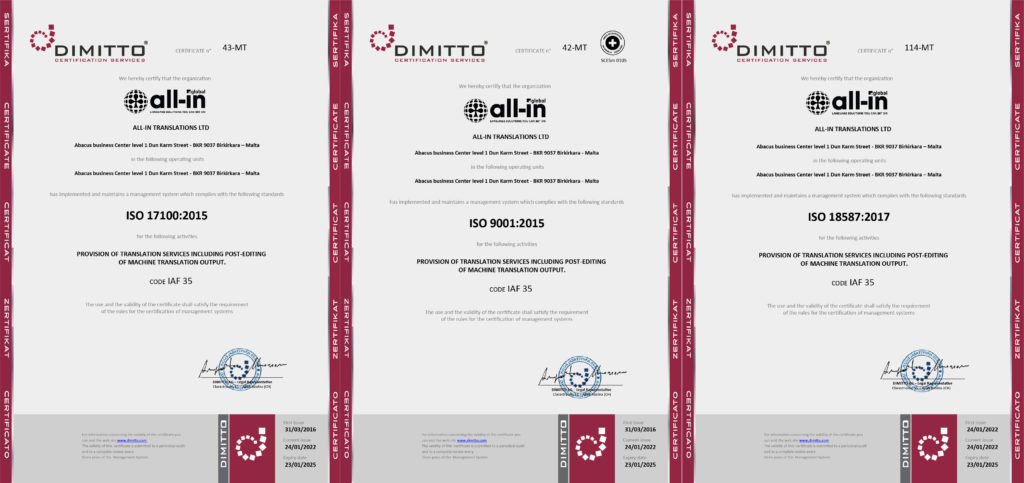 You can download the pdf version of the certificates here:
AG Certificato_42-MT – All-in – 9001
AG Certificato_43-MT – All-in – 17100.