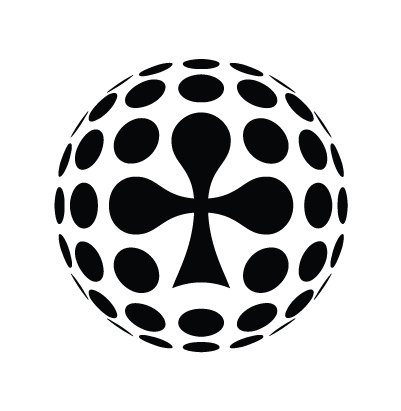 Fri Oct 4th / All-in Global / Archived
EGR B2B AWARDS: THIS YEAR WE'RE GOING FOR THE WIN!

All-in Translations are really excited about making it through to the final of the EGR B2B Awards for the second year in a row.  On June the 20th, we'll again see our name up on the big screen with the other nominees in the Corporate Services Providers category. Why we think we have a real shot at this has all to do with the quality of our language services and the client-centered ethos that we have built over the last 10 years.
Let's ward off any misunderstanding here: we're far from being trophy-diggers and we're not necessarily big fans of award-mongering flurries. Last time we got called on stage for an award, we were missing in action. Just like many other service providers out there, we compete for symbols of recognition for various reasons, among which the benefit of an actual win doesn't rank top of the list. We attend awards ceremonies mostly for jacking up our visibility and doing important networking, but equally so for the pleasure of chatting and hobnobbing with industry professionals and friends. Plus, the food is – more often than not – a very safe bet. However, the hierarchy of reasons for showing up at such events is about to change. Dramatically.
Non veni, non vidi, sed vici. Huh?
This year, we'll be approaching the whole thing in a completely different way. We'll be the grand absent from this ceremony – no one from our team will be at the Hurlingham Club in London to enjoy the exquisite EGR B2B Awards night. Instead, we want to win – plain and simple. This is why we've set our hopes and focus on bringing this Corporate Services Providers trophy home. Even if this means getting it shipped to us by courier.
Based on the team calculations, a win is not statistically inevitable.
Just to be clear, our absence from the ceremony is just a calendar matter. We haven't become sanctimonious about succulent dinners and the cracking jokes of host Alen Cochrane. Regrettably all the members of our usual event-attending gang will be quite busy with something else that night: Maciej is enjoying an annual leave and Roy is in Copenhagen shooting a mockumentary video blog for a client about a Danish grandma who is learning how to play online bingo.
The ambition of winning the CSP category is also a calendar-driven thing. The last couple of years brought us a great deal of success in making All-in Translations an ever-growing, trustworthy and relevant supplier in the iGaming sector. When reading the award entry criteria, we couldn't help but notice that the organizers had listed as judging standards the very same things we've been striving for since our inception 10 years ago: business growth, reaction to market challenges, reliability of service. With these three criteria in mind, we feel that our achievements – or at least our efforts – have been second to none in this category in the last 12 months. And having our hard work recognised by leading industry people makes it all worthwhile.
Homework done
Being aware that the quality of the entry itself makes also a fraction of what it takes to win the award, we've tried to take every advantage in showing the jury our strengths and motivations.
Growth: We pulled out some impressive figures for the last 12 months: +27% in revenue,  +15% internal staff growth, +29% in international footprint, and from 300 to 400 writers and translators working with us all across the globe. 

Reliability: We showed how our newly built Resource Centre supports our linguists in delivering consistent content aligned with our clients' terminology and how our new QA department helps us control and improve our delivery system. We also uploaded our double ISO certificates to show that our processes are independently tested and comply with the highest standards in our industry. Finally and most importantly, we showed that our clients value our expertise and efficiency. Our stunningly high client satisfaction rates are there to further attest this: 4.8 out of 5 in overall rating, including 4.4 in translation quality, 4.4 in value for money, 4.8 in adherence to deadline and 4.9 in project management:

Challenges: We described all steps we're taking to stay a positive actor within the industry, from picking up the task of managing the Pentasia All-in League in Malta and reaching all time highs in support, participant and audience, to expanding our bailiwick to esports and crypto in order to meet our clients' evolving needs.
Will this suffice to raise the trophy above our heads this year? What about the tiptop rivals we are up against in this competition? Should the names in our category shortlist tame our enthusiasm? Furthermore, haven't we gone a tad too lyrical in our final entry statement where we wrote stuff like "genuine passion," "strong dedication," and "firm desires" in the same sentence? For the latter, we felt that occasional soul-stirring style isn't off-putting when sincere and fact-backed. Regarding the rest, we're gearing up for the showdown on June the 20th. Needless to say, we're keeping a humble attitude here, meaning that nobody should neither resign nor get sued in case we'll end up in the runners-up pool.
Tiago and Angela looking at our impressive growth figures.
Yet, we know for a fact that our explosive growth in the last 24 months was fueled by the satisfaction and loyalty of our clients. We're talking about a trust that was earned with top-quality work and the highest levels of commitment and professionalism. This is something we normally prefer to demonstrate (rather than boast about). However these EGR awards leave enough room for doing a bit of both guilt free – since we're celebrating 10 years of existence in the iGaming business in 2018.
Rendez-vous on June the 20th on social network to congratulate all EGR winners!

Previous award nominations and wins: