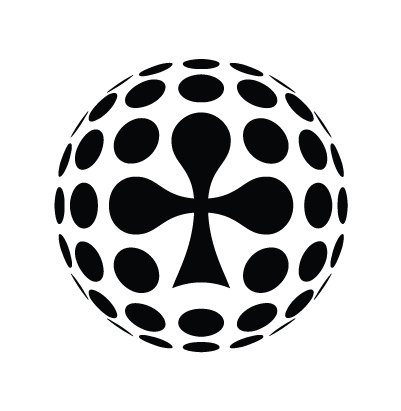 Fri Oct 4th / All-in Global / Archived
DOES RED HAIR TRANSLATE INTO LUCK IN MACAO CASINOS?
During the third week of November, All-In Translations exhibited at a gaming conference in Asia for the first time, after the Macao Gaming Show chose one of our translators to translate some of their marketing material from English into Simplified Chinese.
The conference took place on the 1st floor at the Venetian Hotel Macao, on the same floor as the massive casino. As you can see, the view from outside was rather royal. The poster on the tower to the left, promoting a boxing event attracting celebrities like Schwarzenegger and Stallone, had replaced the promos of the previous week's attraction: The Macau Grand Prix.
Did we gamble? Yes, we did.
After playing live Craps for the first time and walking away with a profit, we sat down at the liveliest Blackjack table in the casino. Everyone there had apparently been on a brutal losing streak, but as you know the colour red means luck in China. Suddenly after I sat down the players started winning, and they speculated whether this was because of my red hair. I quickly confirmed their speculations. It seemed that the more often my new friends touched my head, the bigger everyone won.
As soon as the dealer changed we all stopped playing. I pulled out a hair from my head and gave it to the liveliest guy of the bunch, and I am sure he kept on playing somewhere else, hopefully with even more luck. I kept on being lucky when we moved to the poker tables, but my patience ran out along with my winnings just before 6 AM.
6 AM felt like 6 PM though, which is no coincidence. The Venetian Macao has spared no expense in their attempt to make a casino hotel where you feel like staying awake around the clock without any urge to leave the building. The 3rd floor is built like the city of Venice, with blue "sky" all day long and a canal running through the middle with gondolas, surrounded by the biggest shopping centre I have ever seen.
An awesome experience, not to mention insightful. We have been working with gaming translation and localisation from and into Asian languages for many years, but recently we have seen a clear trend of more casino translation projects into Chinese. Therefore it was interesting for us to meet so many representatives from gaming companies based in Asia.
We got a good location for our stand, just next to BetConstruct, which led to quite a bit of traffic, although the Macao Gaming Show was much quieter than other gaming conferences such as ICE and SiGMA. But, one of the companies we talked to, Softec Digital, have already confirmed various gaming translation services from English into Chinese, Japanese and Korean.
We were also happy to have our reports confirmed: When it comes to Chinese marketing translation, it is essential to identify where in China your target group comes from.
Many variants of spoken Chinese have developed in different areas, with the main dialects being recognised as Mandarin, Wu, Gan, Xiang, Min, Hakka and Yue. Written Chinese has changed much less over time, and we can say (with a few exceptions) that written Chinese is divided into a variant known in English as Traditional Chinese, and another variant developed in the 1950s to improve literacy; Simplified Chinese. Both Traditional Chinese and Simplified Chinese are considered Mandarin.
Simplified Chinese is used mainly by the people on the mainland (even officially used in Singapore), whereas Traditional Chinese is the written language of Taiwan, Hong Kong and Macao. There are however distinct differences in terms, grammar and pronunciation depending on the region, which is why it makes sense to identify where the majority of your target group(s) come from, and then hire a translator from there. At All-In Translations we are working with translators from all major regions, and you can read more about the challenges of Chinese gaming translation here.
I left the hotel twice during our five days in Macao. Once to check out the PokerStars Live Poker Room at City of Dreams, the hotel just across the street, and once when we invited some potential clients to Sky Club 21 which is a restaurant/club near the Grand Lisboa Casino with stunning views of the skyline.
It was a long flight from Malta to Hong Kong for our son Erik, but once he got a camera in his face he would gladly confirm that the future of All-In Translations is in safe hands.
After Macao we left on a long overdue vacation to Koh Samui, Thailand. So until after Christmas please contact michele@allintranslations instead of me if you can, unless it's related to the upcoming ACCT (All-In Christmas Charity Tournament).