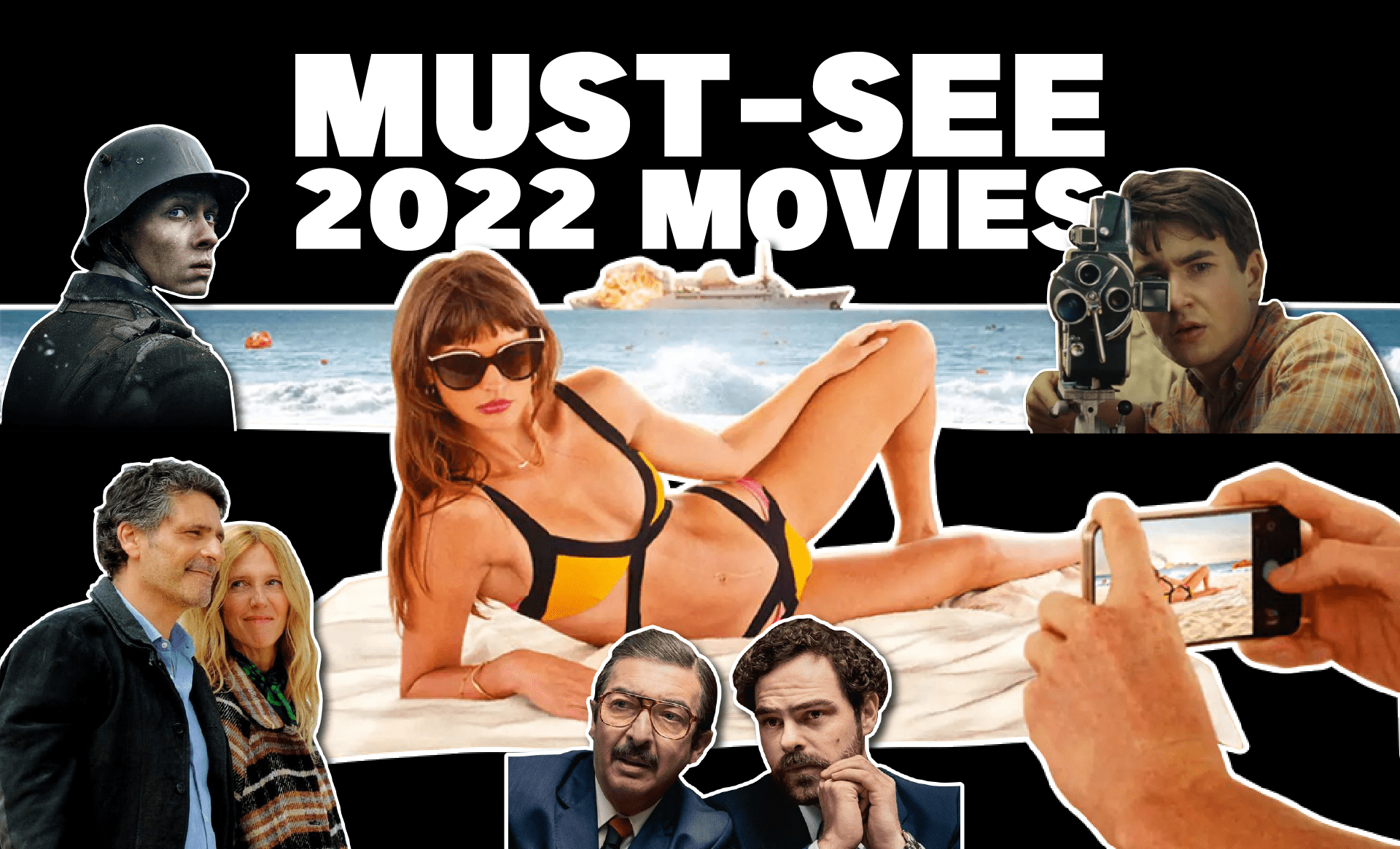 Fri Jan 20th / James Pacheco
WHICH OF THESE 5 MUST-SEE 2022 MOVIES HAVE YOU SEEN?
At All-in Global we live and breathe content in multiple languages, from writing it to making short films. So, we know a great movie when we see one, whatever language it's in. Here are 5 must-see 2022 movie you probably haven't seen.
A kid dreaming of becoming a movie director, a middle-aged man coming to terms with deafness, a patriotic teenager subjected to the horrors of war, a group of millionaires aboard an ill-fated luxury yacht and a team of lawyers in Argentina trying to right the wrongs of the past. These are the subject matters of our Top 5 films from 2022 across four different languages. But which movies are we talking about?
THE FABELMANS
Everyone can name a load of Steven Spielberg movies.
Jaws made millions of beachgoers afraid to go into the sea, ET had us crying into our hankies, while the Indiana Jones series made us all want to study History, buy a whip and a fedora hat and go in search of long, lost treasure.
Schindler's List is one of the most important films about the holocaust ever made. The likes of Saving Private Ryan, Bridge of Spies and Castaway helped make Tom Hanks just about the biggest movie star in the world.
It also made us all wish he was our Uncle, rather than the far less charismatic, talented and entertaining one we're actually stuck with.
Modern-day classics such as Jurassic Park, Hook and Ready Player One showed that when it came to action and adventure, few could match Spielberg.
The genre of his films may have changed over time, but the quality never did.
But what many of us didn't know was much about the young Spielberg, the wannabe filmmaker Spielberg. The run-of-the-mill teenager who wanted to hang around with his mates, kiss the pretty girl at school and endure annoying siblings, feuding parents and one-too-many moves across the United States while growing up.
Until now.
This semi-autobiographic masterpiece (he's called Sammy here, not Steven) based on Spielberg's own formative years, up until he leaves high school, is one of those that has a bit of everything.
There are laughs, there are tears, there are heroes and villains, there are conversations the protagonist joyfully never forget he had, and others he wished he hadn't.
There's growing pains and then there's that Eureka moment when he realises what his calling in life is.
The ever-versatile Paul Dano is in top form as Sammy's engineer father and Michelle Williams, Queen of the dark and tragic indie film, superb as his mother. And we'll surely be seeing plenty more from Canadian-born Gabriel LaBelle, who plays the teenage Sammy in the lead role.
But the one stealing the show is veteran Hollywood man Judd Hirsch as his worldly, seen-it-all-before grizzly Uncle. He's only in it for about 15 minutes but those are 15 minutes you won't forget in a hurry.
ON ET POR S'ENTENDRE (HEAR ME OUT)
A fifty-year old history professor starts noticing strange things going on his life. His girlfriend has dumped him without him initially realising it, he can't keep up with conversations in staff meetings  and he starts arriving late to work because he's not being woken up by his alarm clock.
The root of all these problems is the same: he can hardly hear a thing anymore.
Fixing the problem by having a very efficient and expensive hearing aid fitted in changes his life completely.
He forms an unlikely friendship with a little girl who lives in his building and who refuses to speak, while going out on a hilarious date with her mother.
He attends sign language classes with a friend who can hear perfectly and is just looking to meet women, visits his mother who can't remember who he is, and starts realising his new-found ability to hear everything around him comes with strings attached.
Pascal Elbe, who also wrote and directed it, is both entertaining and highly credible in the lead role as a man who isn't sure how to deal with a life-changing transformation that could easily happen to any of us.
As with all French films of this type, it's typically understated and restrained, rather than in-your-face and perennially stating the obvious.
It's a reminder that French cinema is alive and well. It's also a reminder that if you've got a good story, a good script and good acting, you've got yourself a good film.
In our review of 2022, English-to-French translations came in at Number 10 in terms of our most requested type of translations.
ALL QUIET ON THE WESTERN FRONT
The expression 'watch Netflix and chill' is a euphemism for something that neither involves watching Netflix, nor chilling.
But if you're actually planning on getting in the mood by watching something on the world-famous streaming service, this is unlikely to be the film to turn to.
Set in 1917, three years into the First World War, it focuses on the horrors and atrocities of war seen through the eyes of 17-year-old Paul Baumer.
Alongside two other friends, he enlists in the Imperial German Army on the back of listening to a patriotic speech at school, believing he'll be (literally) fighting for a good cause and wanting to return home a hero.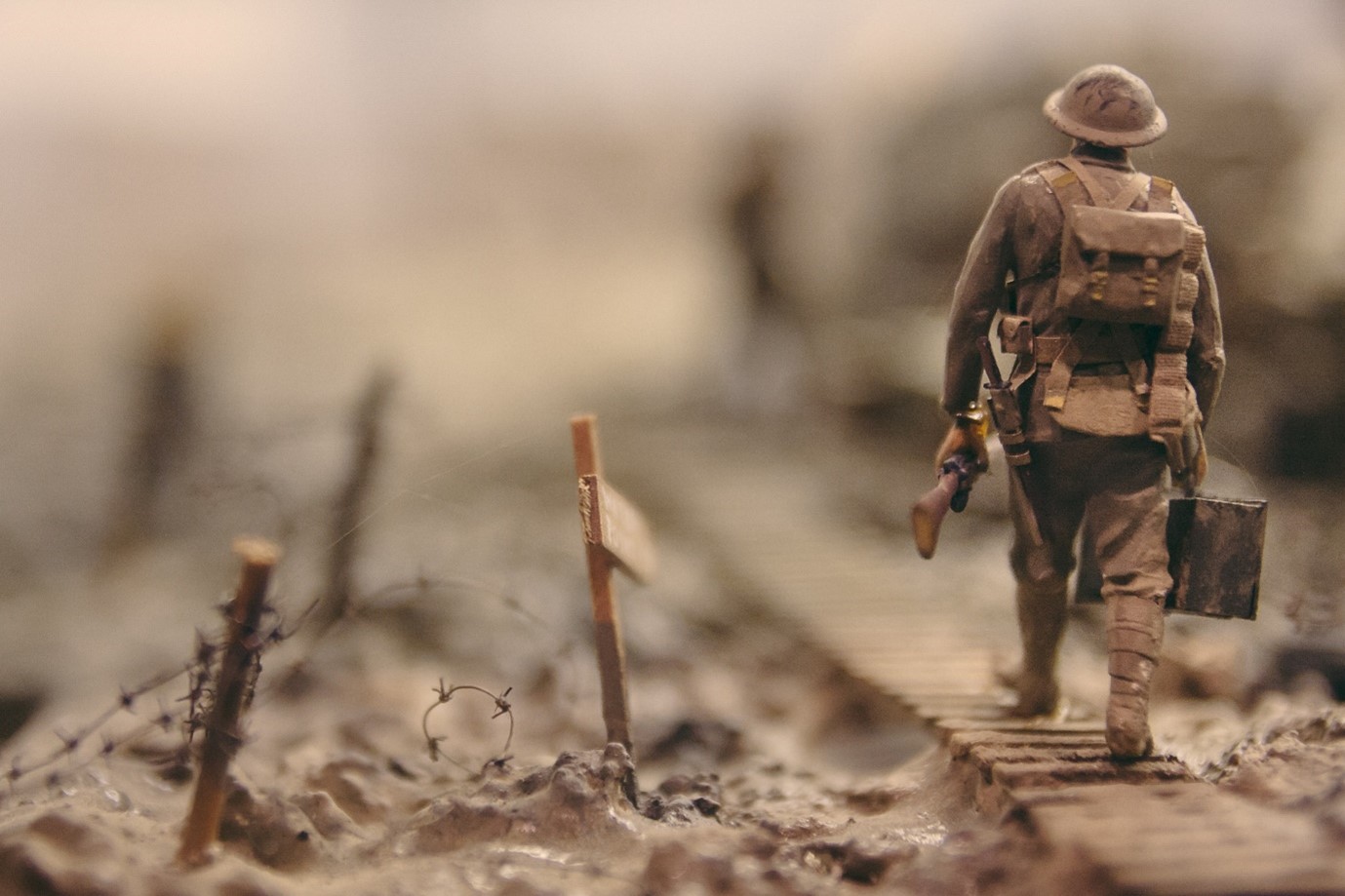 What follows is an insight into the realities of trench warfare on the Western Front where thousands are killed as they battle it out for a metre of land here and there.
It's not happy, it's not pretty, but cinema needs films like this just like it needs all the others.
Some movies have been known to glorify War. This is not one of them.
Watch out for Daniel Brühl, who made a name for himself playing Austrian Formula One driver Nikki Lauda in the 2013 hit Rush. He plays Matthias Erzberger, a writer and politician who was opposed to Germany's involvement in World War I.
The film was chosen to be Germany's representative as their candidate for Best International Feature Film at the Oscars and was duly nominated in the category. It's a Netflix original.
If you're not yet an existing client of All-in Global and are looking for top quality content in German on such varied topics as sports betting, esports, social media content or want to build a website from scratch in German on just about anything, you've come to the right place.
TRIANGLE OF SADNESS
In a year where inflation, rising oil prices and the general cost of living went through the roof, most of us started cutting back on whatever luxuries we had just to make sure we could get through the month and do things like pay rent, buy groceries and make sure we could buy petrol for our car.
But for the select few, it was business as usual. Economic crisis? What economic crisis?
But 2022 was in a way the year many started finally getting fed up of the concept of the super-rich for whom money is no object, waiting in line is an alien concept and travelling around by yacht is as normal as taking a bus.
And it's precisely on a luxury yacht that most of the action unfolds in this satirical black comedy about a group of obscenely wealthy passengers.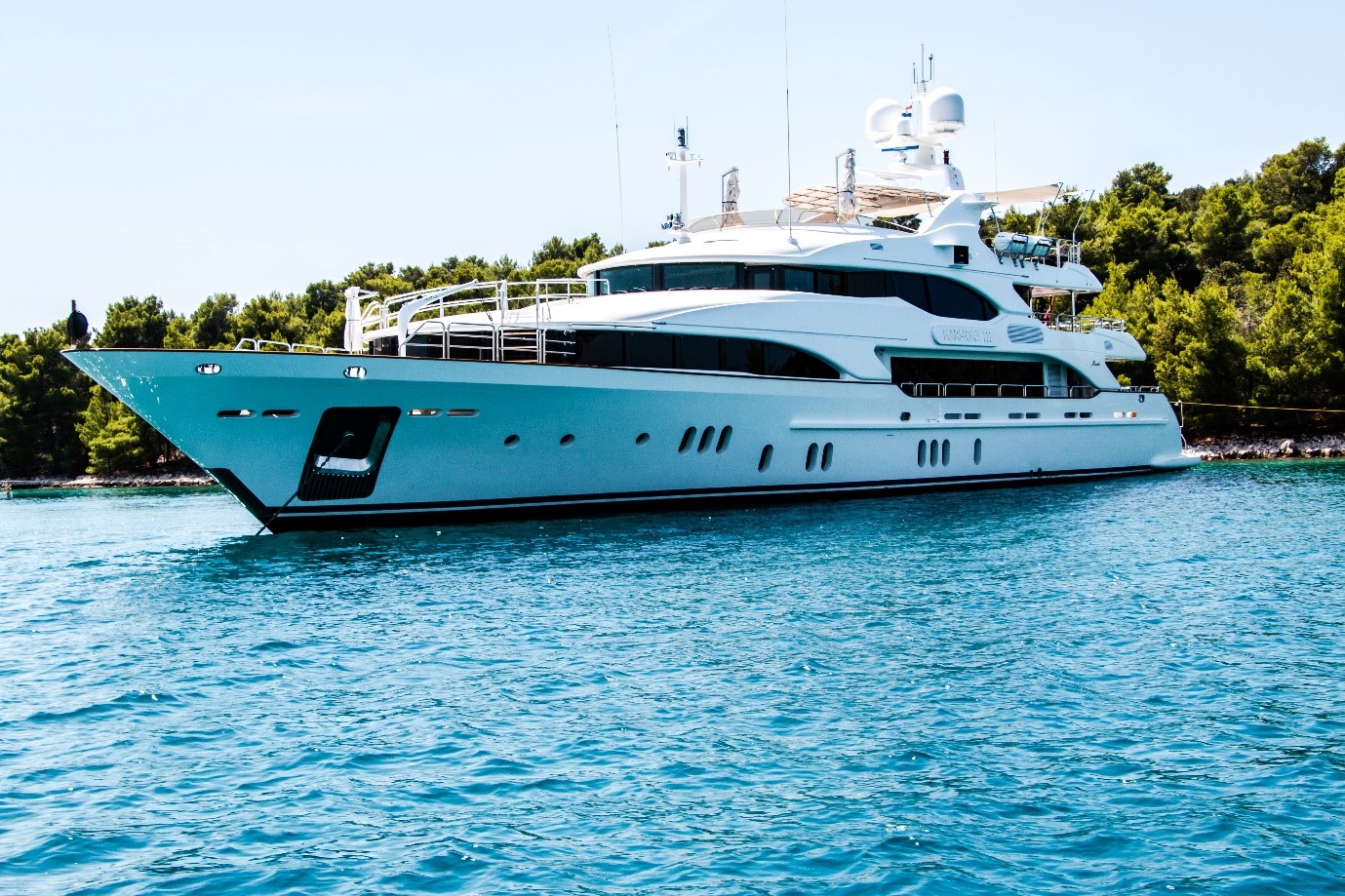 They include a Russian oligarch (a particularly unpopular type of billionaire in 2022), an elderly couple who made their fortune as weapons manufacturers and a lonely Swedish tech millionaire who lacks in friends what he doesn't lack in Krone.
Joining them is a couple who are models-cum-influencers. Whilst not millionaires themselves, they share equally unattractive habits and traits, ranging from ordering bowls of pasta they don't touch (just to post photos of them on Instagram), to getting a member of crew fired for having the audacity of taking his top off while working in the baking sun.
The ever-entertaining Woody Harrelson plays the yacht's politically left-wing inclining skipper, who hides in his room with half of the yacht's supply of booze out of shame, for being part of the problem.
All of this is the calm before the storm, in more ways than one.
When all hell breaks losses and hierarchies and bank accounts stop mattering, it's a free-for-all and the sort of level playing field you rarely get in life.
This is Swedish Director Ruben Östlund's third big budget film, after the equally thought-provoking Force Majeure and another satire in the form of The Square, set mostly in a Stockholm art museum.
If we're certain to see more of Östlund's films in the future, we sadly won't be seeing any more of Charlbi Dean, who is excellent as the female influencer.
She tragically died just a few months after the shooting was completed and before the film was released; she was only 32.
Did you know? In 2022 we at AIG translated more words from English into Swedish than any other combination of languages. So, if you have any need for that particular skill, we'd love to hear from you.
ARGENTINA 1985
Rounding up our list of must-see movies 2022, is this one.
In last week's post on this very blog, Argentina 'won' one of our 2022 Alternative Awards.
More precisely, the Argentinian national football team won an award and let's just say it was an award that they'd rather not have won. We're firm but fair over here at All-in Global and whether they wanted to win that award or not, they thoroughly 'deserved' it and are stuck with it now.
But this week Argentina make our list for all the right reasons.
They've come up with a film that while massively disparaging of their own political history, is a masterpiece in filmmaking.
Ricardo Darin, a stalwart of Argentinian cinema over the last 40 years or so and who has been acting since he was 10, plays Julio Cesar Strassera, leading a team of young lawyers looking to bring the heads of Argentina's bloody military dictatorship during the 1980s to justice in the court rooms.
It's bad enough that the odds on his team winning in court at the off are about the same as those of Prince Harry and Meghan Markle being invited to Buckingham Palace for Christmas Dinner next year. But to make matters worse, the clock is ticking and time is of the essence.
Older readers of this blog may see similarities between Argentina 1985 and another film in the David v Goliath category of courtroom drama: the superb Erin Brockovich. If they do, that's testament to just how good this film is.
At a time when right-wing politics is on the up in terms of popularity in the face of unprecedented social, economic and environmental (we could go on) challenges, it's a stark reminder of the authoritarian, liberty-sapping and at times violent measures that come with it.
So, it's credit to Director Santiago Mitre that he's able to also find humorous moments in it to go with the atrocities it covers.
It strikes the right balance between mostly staying true to real events while not losing sight of the fact that this is a film in the drama category, not a documentary, and that moviegoers crave entertainment in addition to the cold, hard facts.
It's already won the Golden Globe for Best International Film and will surely have the Academy Award equivalent in its sights.
Watch it. Whether you like it or not, it's surely a reminder of the dangers of history repeating itself.
Not all Latin American Spanish is the same. If you want local written content specifically for the Argentinian market, you're going to need actual Argentinian writers rather than generic Latin American ones. You tell us what you want, and we'll provide it for you.
All-in Global has ben the leading supplier of translation and content services for the iGaming industry for the past decade and a half. In 2023, demand for AIG's expertise is as high as ever.
---