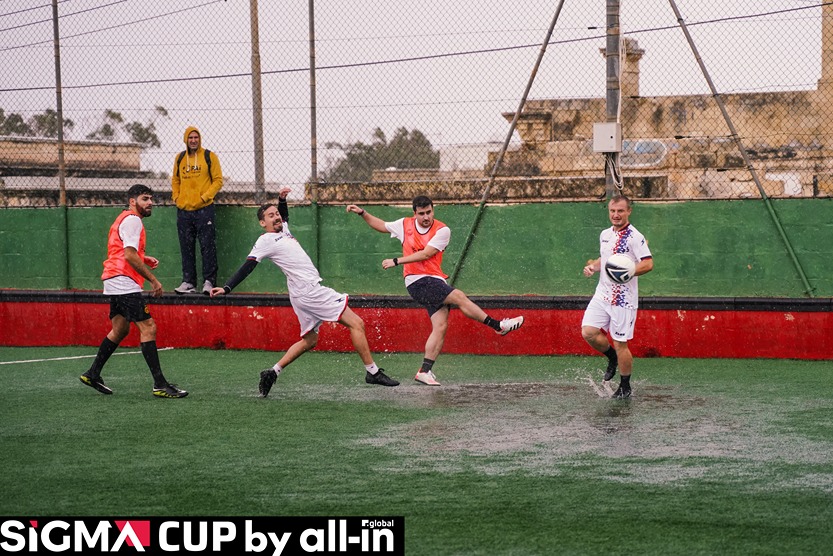 Mon Nov 21th / Roy Pedersen
VIDEO AND PHOTOS FROM SiGMA CUP 22′ BY ALL-IN GLOBAL
"The sun always shine during SiGMA week" I announced. And by that I jinxed it. Because as the teams showed up at Luxol on Monday morning the sky opened. But we played anyways of course, and what a tournament it was.
It wasn't until the quarterfinals that the weather cleared as All-in Global hosted their traditional SiGMA Cup. At one point we considered making it a poker tournament instead, but people were there to battle it out on the five-a-side pitches for the most prestigious sporting award in the iGaming industry.
In the end Enteractive FC took it home with a 5-2 win against EBET/All-in Global in the final.
Here is the video and all photos from SiGMA Cup by All-in Global. We look forward to seeing you all next year!
Make sure to follow All-in Global for info and invites for future events on Linkedin, YouTube, Facebook and Instagram.
---