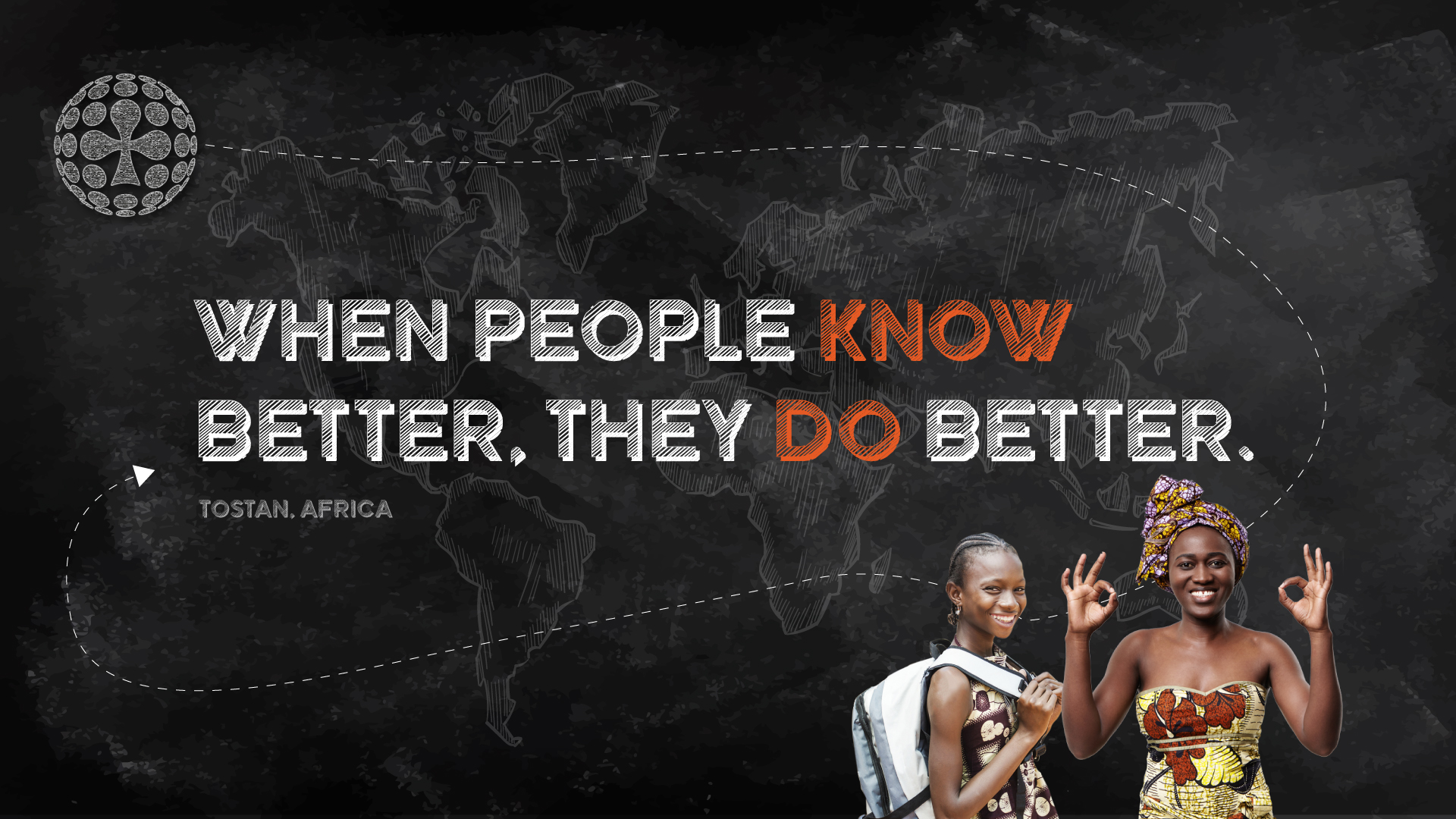 Thu Aug 12th / Elisavet Arkolaki
SOCIAL RESPONSIBILITY DONATION #2: TOSTAN, AFRICA
'Tostan'  – which means 'breakthrough' in the Wolof language – is an Africa-based organization that has helped many communities to achieve breakthroughs and significant societal changes.
All-in Global – widely recognised as the #1 Language Services Provider across the iGaming industry – stands by the same values and ethics as Tostan's founder, Molly Melching, who envisioned dignity for all. In an effort to support education and development in underprivileged, penurious communities, and to do our small part in bringing change, we are donating €10,000 in total to 10 carefully selected organizations over the next two years.
Click here to read more about this social marketing initiative by All-in Global.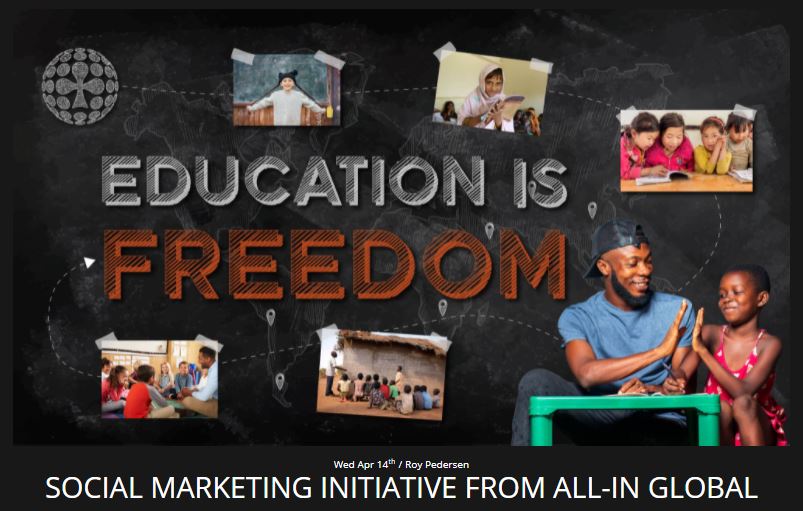 African countries are characterized by an extremely high language diversity. It has been estimated that about 2,000 languages are spoken throughout the world's second-largest continent. Out of all these languages and dialects, including several unclassified languages and sign languages, only some of the most widely used are considered national languages, and a few of those are recognized as official at the national level. All-in Global is currently offering translations and SEO-friendly content into Afrikaans, Egyptian Arabic, and Swahili.
When it comes to education, it is carried in the former colonial languages in many African countries, which is a choice that had been made after the countries gained their independence and were in pursuit of forging national unity. Still, even with a substantial increase in the number of children with access to elementary education, a large number still remain out of school – especially girls.
Molly Melching's Journey to Help Empowering African Women and Girls
As is often the case, a project that is destined to grow big is the fruit of the vision and efforts of someone who recognizes a need in their community and immediately takes action. In 1974, a young woman, Molly Melching, arrived in Senegal as an exchange student from the United States. Her initial plan was to just go there and study African literature written in French, but what started as a 6-month long stay ended up lasting 40 years and counting.
Most people in the villages she visited during her studies had never been to school, and she quickly came to realize that many of the sad things that were happening in their lives and communities were a direct outcome of the lack of education. If people knew better, they could do better. If they knew their choices, they would make better decisions. If women knew about human rights, they could raise their voices and speak out against the violence embedded in traditional social structures and behaviors.
After completing her studies, Molly founded a children's center in Dakar that adapted children's stories into Wolof, a major national language of Senegal, eventually developing an extensive library of children's books in national languages. She also created the first radio program for children in national languages. Eventually, she went on to develop a new type of education program that actively involved both adults and youth by using African languages and traditional African methods of learning.
Those efforts grew throughout the 1980s, leading Melching to found Tostan in 1991. In 1996, Tostan introduced human rights education into their program. Today, Tostan works in five countries in West Africa, Guinea, Guinea-Bissau, Mali, Senegal, and The Gambia (and formerly in Djibouti, Somali Land, and Mauritania), and they have been recognised worldwide for their humanitarian contribution. Among other awards, Tostan were awarded the UNESCO King Sejong Literacy Prize for work in literacy and health education in 2007.
What Does Tostan Do in a Nutshell
Tostan's mission is "to empower African communities to bring about sustainable development and positive social transformation based on respect for human rights". Molly's original concepts have developed into a leading model for community-led change which has been implemented in 22 languages across eight African countries. With a bottom-up approach, it empowers communities from within and is shared internationally with activists and practitioners through training seminars.
Tostan's empowerment program lasts for three years, puts rural communities in charge of their own future, and at least nine positions in the 17-member democratically-elected Community Management Committee in each village must be filled by women. The focus areas are education, health, governance, economic growth, and the environment. People set their own community vision while learning about democracy, human rights, hygiene, and health, and as part of the problem-solving sessions, they decide which practices help or hinder their development. For instance, they discuss abandoning harmful old practices such as child/forced marriage and female genital cutting (FGC), implementing the empowerment of women and girls, and the importance of early childhood development.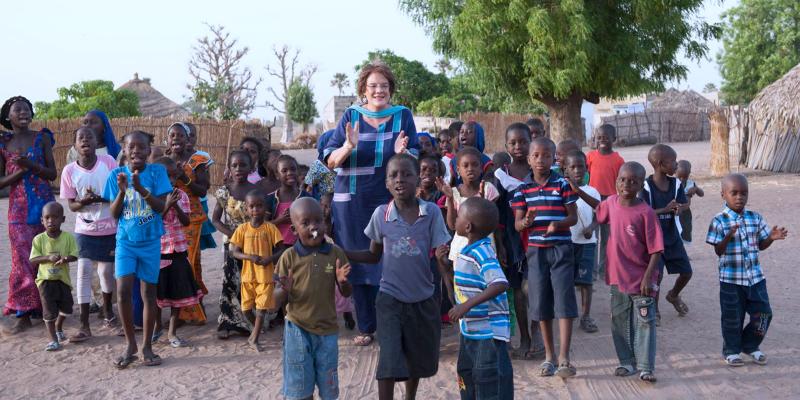 Is the Program Working?
Since they began, their human rights-based education program has reached more than five million people across eight African countries. 30k+ women were put into leadership positions in their communities, with many running for public office. 5.5m+ people live in communities that publicly declared their intention to end female genital cutting. 8800+ communities have publicly declared that their daughters will not marry before the age of 18.
At All-in Global we wholeheartedly support such causes that truly change lives for the better. Education and more specifically girls' and women's education is fundamental for healthy families and communities, and economic growth usually follows. Giving back to our communities, as we mentioned in the opening article of this series, is a utilitarian act from our end: "A rising tide lifts all boats" (John F. Kennedy). By giving back to others, we all benefit. Our hope is that by doing our bit to help with the education of as many as we can reach with the allocated sum, it will help change for the better the life of larger communities that go beyond the individual. These are communities where we live, where our translators and content writers live, where our collaborators and clients might come from in the future.
---