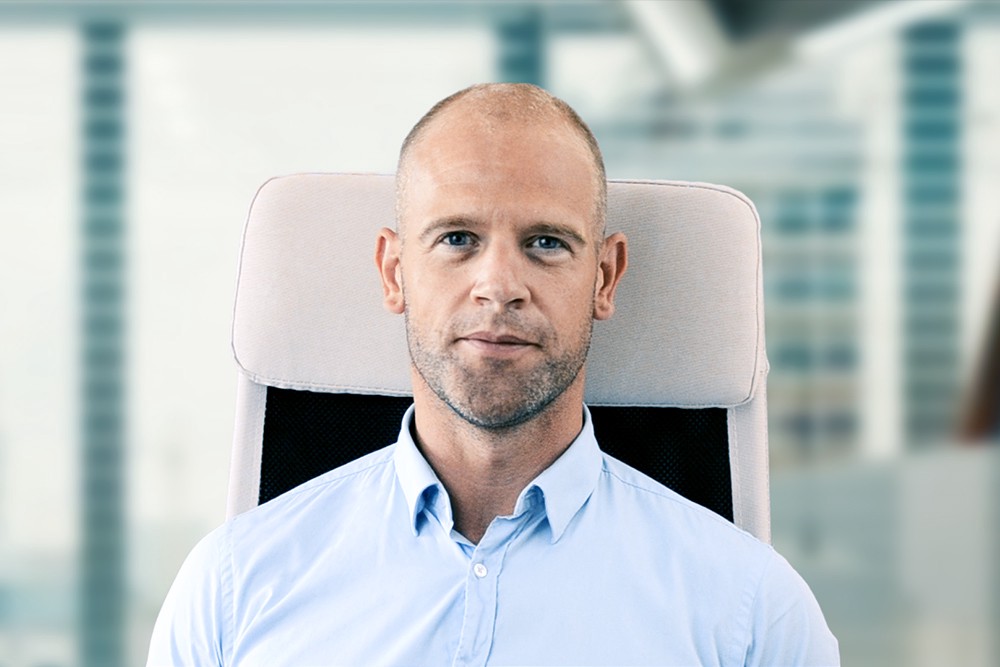 Mon Jun 8th / Marina
HOW LOCALISATION IS HELPING LUCKBOX GOING GLOBAL
More than 30% of the Luckbox critical website visits come from localised markets these days. Here is their testimonial about the experience of working with All-in Global as their localisation partner.
Luckbox is a fully licensed esportsbook platform that is now localised into Spanish, Russian, Simplified Chinese, Brazilian Portuguese and German. Their website is rocking globally, so we invited Karl Bray, the Director of Product at Luckbox.com, to share his point of view on working with us and on all the challenges we surpassed along the way.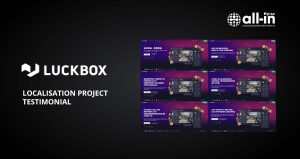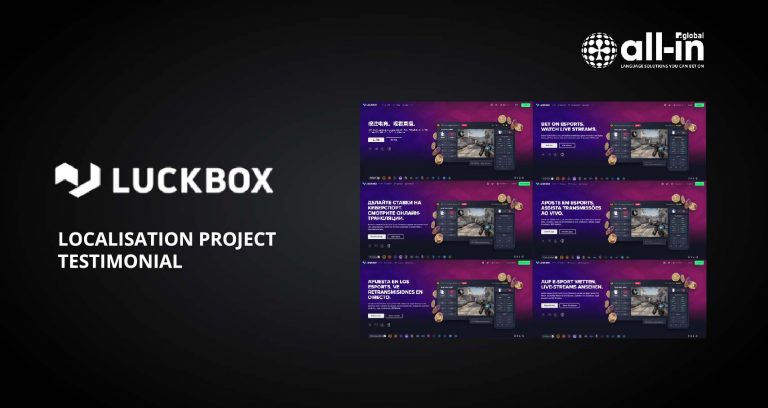 How did you first hear about All-in Global and our services? Why did you choose us over other solutions? 
When we started searching for a Localisation partner for Luckbox, our first step was to seek out recommendations from former colleagues active in the iGaming industry. The name we kept hearing back was 'All-in Global.' As a leading player in esports betting, Luckbox needed a partner that was already proficient in betting terminology and that we believed could quickly adapt to the specific needs of the esports sector and esports betting.
While aspects like cost and reliability were obviously key concerns, we knew from experience that choosing a localisation partner is all about building long term trust and a strong relationship.
Unlike many web development projects, localisation is never "done". As we add new features, new promotions and new markets, we need to know that our Localisation partner will grow with us, and that they can provide the flexibility and responsiveness to meet esports' rapidly-growing sector demands.
When we spoke with the All-in Global team, their industry knowledge and technical skills were easy to see. However, it was their work attitude and open approach to our project that won us over.
What is the main objective/goal that you want to achieve with this localization project?
The world of esports is truly a border-free zone. From Ukraine to Brazil, and all across Asia esports fans are united in their love for competitive gaming. Fans expect all esports products to be accessible to them in their native language. As soon as our English language platform was technically viable, our priority was to open it up to as wide a global audience as possible.
What trends within your industry triggered the need to localize your website?
The need to localise was driven by the expectations of our players. The esports industry is a world without barriers, and esports fans want to engage with brands in their own language. This is also true for esports betting – players from all around the world are visiting our website expecting us to communicate with them in their own languages.
Did our Project Manager help you overcome any challenges during the project?
While we had considerable in-house expertise in gaming and web development to guide us through this project, having a dedicated Project Manager gave us a unique viewpoint from a Localisation perspective and helped us plan the workload and mitigate some technical challenges which we could not have otherwise predicted. As a result, the entire localisation project was delivered more quickly and in a more cost-effective way.
As anyone with product experience knows, there is a substantial difference between 'translation' and 'localisation'. Luckbox needed a partner that could understand the specific lingo of esports – our Project Manager helped us deliver a localisation solution that embraced the technical language of our players in a way that felt natural to our global audience.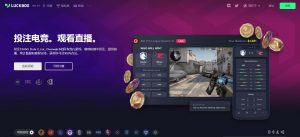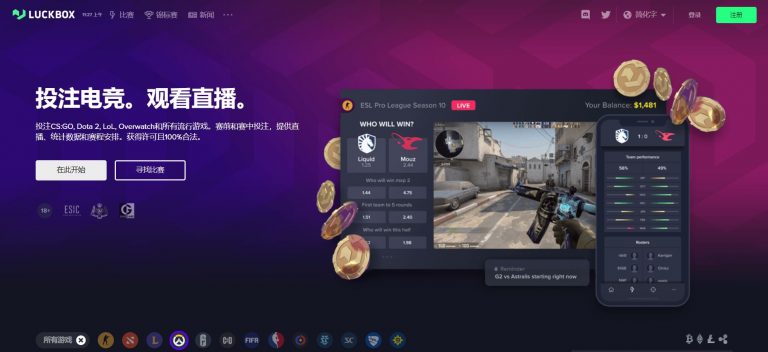 What measurable benefits have you seen so far regarding your website localization?
After the first phase of product localisation, we immediately saw measurable results across our entire platform. Since moving from an English-only product, over 30% of visits to our critical pages now come from localised markets. This added reach has allowed us to welcome players who would otherwise have felt excluded from our community of players.
We have also seen some non-tangible benefits from localisation. Our international players receive our brand and marketing communications in their mother tongue now – this has resulted in increased brand affinity and brand trust which translates into increased customer loyalty and a more vibrant community.
Is there anything that you would like to point out about your experience working with us?
Our main hope when we selected All-in Global as our Localisation partner had been to enter into a relationship that would be agile, flexible and scalable. I'm delighted to say that All-In Global has exceeded this expectation – even after the initial project was released, we were still feeling that we had a localisation partner that would respond quickly to any questions we had or accommodate any new additions to our product.
All-in Global is a language service provider specifically dedicated to the gaming industry. We offer a line-up of services, including localisation, content creation, SEO and audiovisual services available in more than 70 languages. Let's talk about your project through salesteam@all-in.global
---