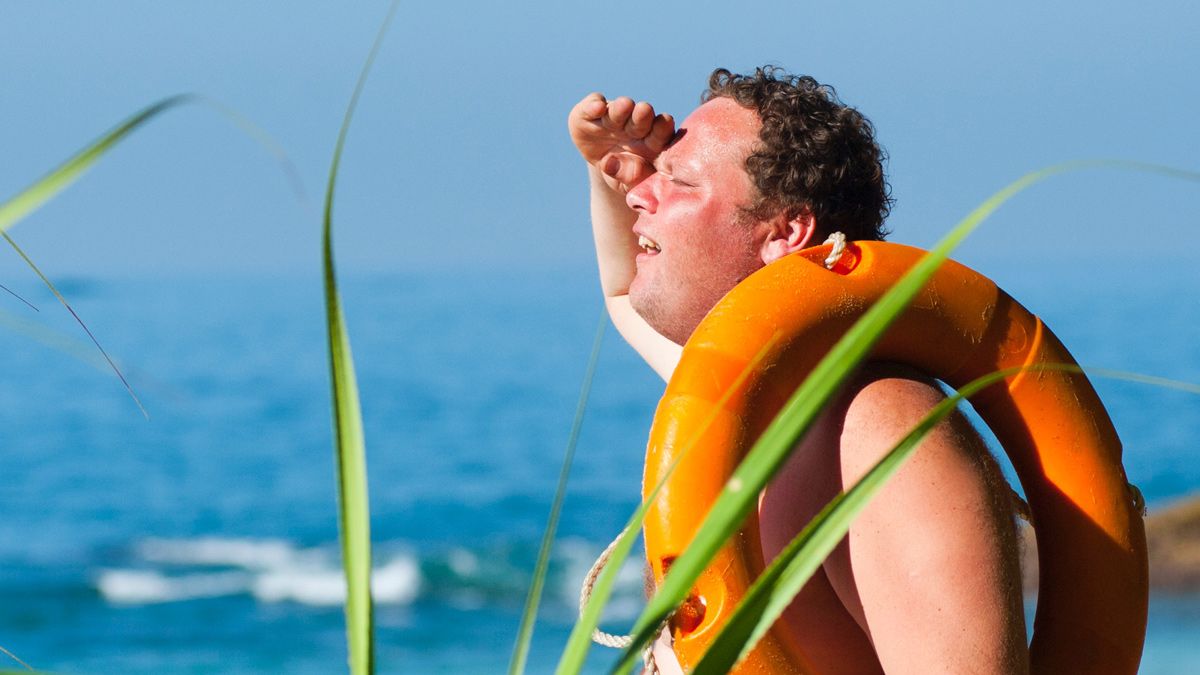 Wed Jul 20th / All-in Global
5 THINGS TO DO IN A HEATWAVE
Eating snails in the shade, having a flutter on the Women's Euros and watching hit TV shows about everyone's favourite gangster movie all make up our list of best things to do in the blazing heat. We'll also tell you how to avoid food poisoning at a barbeque and how siestas don't come from Spain.
Europe is currently going through one of the biggest heatwaves in history with temperatures reaching unprecedented numbers.
We've seen railway services halted because of tracks that have essentially melted, a footballer at the Women's Euros stretchered off before half-time suffering from heat exhaustion and forest fires creating havoc.
In Ireland, a 12-year-old boy and his father decided to brave the heat by going on a walk. Soon after the boy started to point at things around him. What's that, Dad? And that? And over there?
'That's an ice cream, son. A bikini. A sun umbrella. Those are sunglasses.'
'Wow. So many new things to see all at once.'
'Don't get used to them, kid. You won't be seeing them again anytime soon. We're in Ireland.'
With at least a few more days of extreme temperatures coming up, here are a few suggestions as to what to do to stay cool.
1 – CARACOIS COM CERVEJA
One of the most memorable adverts of the last few decades was Marmite's 'You either love it or hate it' campaign. It worked because it was true.
People are split down the middle between those who can't get enough of the pasty, yeasty, salty stuff and those who would happily get a restraining order about a jar of it coming within 20 metres of them.
But a similarly polarising food are snails.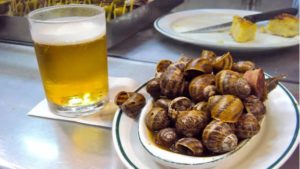 Show me someone who says they're 'indifferent' to them and I'll show you a very strange person.
Like Marmite, you're either all-in or most definitely out.
And if it's snails you want, head to Portugal for the ultimate hot weather treat.
In Portugal snails enjoy a sort of God-like status among café snacks. Sometimes cafes have them sometimes, they don't.
And if they do, an A4 piece of paper will instantly be posted outside the window with the all-important words: 'Ha caracois'. We have snails.
You don't see the samosa or chicken pie enjoy that sort of publicity.
Those words are like a lighthouse for snail-lovers, flocking in a dazed-like state towards cafes stocked with them.
If that's your thing, pull up a chair in the shade, order a couple of plates and wash them down with some ice cool beers. Chat to your mates, order a couple more plates and beers and before you know it, the sun will be setting.
Did you know?
Not only does All In Global offer translation and content writing services in Portuguese but the wonderful city
of Porto is home to one of AIG's main offices, where our team of Project Managers and Account
Managers will look after your very content need. Contact us: salesteam@all-in.global
2 – TAKE A SIESTA
You're not going to be feeling too hot if you're unconscious, are you?
The concept of the siesta came about for two very good reasons.
In some places, particularly rural areas where manual or agricultural labour was the main source of employment, it was simply too hot to be able to work in the middle of the day.
So, workers followed their lunch with a good one or two-hour nap to escape the heat and recharge their batteries ahead of the afternoon session of work.
The second reason is more specific to Spain.
In post-Civil War Spain, a typical working day was broken into two: 9am-2pm and then 4pm-8pm with many people working two different jobs to make ends meet.
Those whose second job was further away used a two-hour break to eat something and get to their next working destination, while those who worked locally after lunch could afford themselves the luxury of some post-lunch sleep.
And contrary to popular belief, the siesta actually comes from the Romans, not the Spanish.
It comes from the word 'sexta' meaning the sixth hour of the day, when Romans stopped to eat and rest.
Based on how they divided periods of light into 12 hours and the sixth hour would be roughly 1pm.
So, if an afternoon nap has been good enough for southern Europeans for hundreds of years, it's good enough for you!
3 – HAVE A FLUTTER
There's a great scene in the prison classic 'Porridge' when the protagonist Fletch, notoriously lazy and unfit, is chosen to coach the prison football team.
'You seem like an unusual choice, Fletch.' says the warden. After all, you seem to despise any sort of physical activity'.
'Ah, yes. But not in others'.
So, if pro sportspeople want to be running around in this ridiculous heat, then who are we to stop them?
So far this summer we've had a good men's Wimbledon final, a last day of real drama at The Open in golf and a historic win for Ireland at Rugby over New Zealand, in New Zealand, their first-ever.
But there's plenty more still going on.
You're not too late to follow our betting tip at the Women's Euros while over in Oregon, US the World Athletics Championships are going on.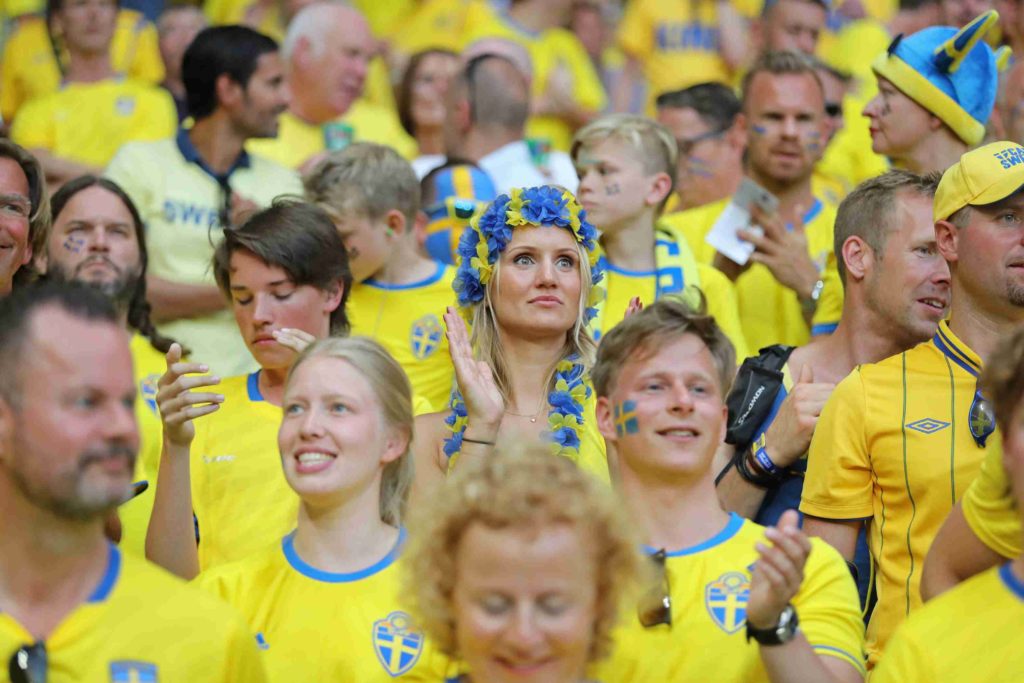 So do your research, place a couple of small bets, turn on the TV and air-conditioning and just be grateful it's them out there and not you.
Did you know?
The expression 'to have a flutter' refers to the feeling of nervousness and excitement that comes from placing the bet, which always carries an element of risk, rather than the actual bet itself.
4 – HOST A BRAII
Create a Whats'app group, make sure people bring a few drinks, get the sunscreen out and embrace the heat rather than fearing it, while splinter groups emerge around the pool, the fuss ball table or the barbecue itself.
Or if you're in South Africa, the braii.
The nice thing about a braii is that you can choose to have your meat cooked as you please.
If you're English, you'll want it charred on the outside, almost burnt, and pretty undercooked in the inside. Enough to be flirting with danger, not quite enough to actually get food poisoning.
The more patient braii lover will bide their time, watch those ashes emerge, monitor those flames going down and only then start the process.
It can't all be meat so nominate someone to make a potato salad and rope in someone to make a cheesecake or something. Now you're good to go.
Or as the Saffers says: Nou gaan ons braii!
Did you know?
The Afrikaans word braii comes from the Dutch word 'braaivleis' meaning grilled meat. In South Africa it can refer to either the grill itself, or the event/gathering.
5 – WATCH 'THE OFFER'
If offers that can't be refused, horse heads in beds, obsessions with cannoli and deadly hits while a man is just having a shave at the barber's are your thing, then you probably love 'The Godfather'.
And if you love the film, you're going to love the new 10-part series that tells the story behind how it got made and more to the point, how it almost never got made.
Are you counting down the days until #TheOffer? Take a first look at the cast and then get ready to stream on April 28th, only on #ParamountPlus! pic.twitter.com/Nm4IjeYvRi

— Paramount+ (@paramountplus) March 26, 2022
Mafia interventions, lack of money, an unhappy Frank Sinatra and producers missing in action on week-long benders were just some of the obstacles to it being made in this fast-paced show.
It's a wonderful insight into the background of the making of one of the world's best-loved movies. One of the better, simpler and cheaper ways of escaping the heat.
Did you know?
Cosa Nostra, a reference to organised crime in a Mafia context, literally translates as 'our thing'.
All-in Global offers translation and content writing services in all the languages mentioned here: Portuguese, Spanish, Dutch, Italian, English and Afrikaans. Plus of course, many, many more.
We have a huge network of permanent staff, external and internal with years and years of experience of working with localised content with particular emphasis on the gambling industry.
At present we don't offer content services in the Sicilian 1940s dialect spoken in the Italy-based scenes of The Godfather, including Michael's ill-fated marriage.
But we're working on it!
---