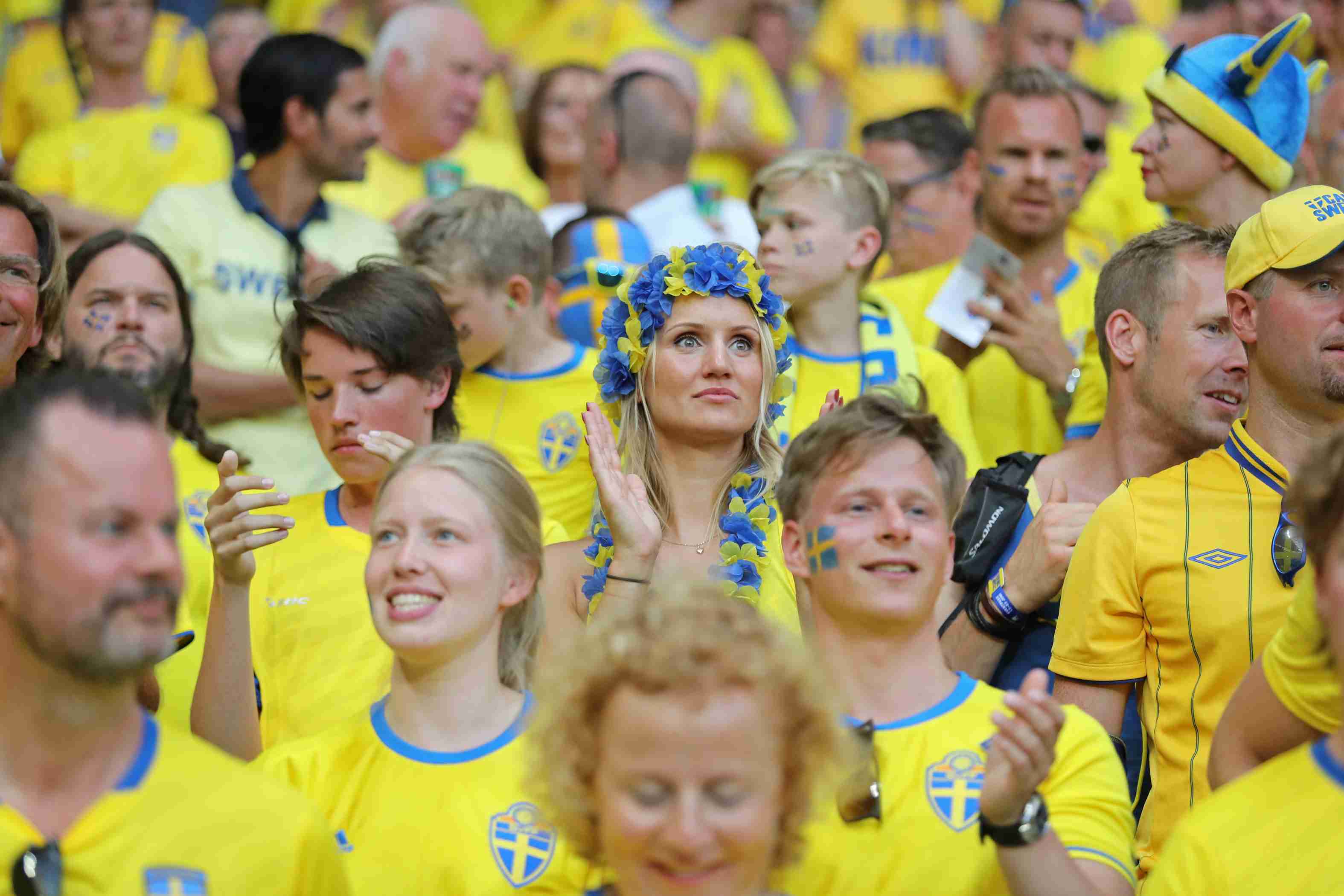 Thu Jul 7th / All-in Global
WOMEN'S EURO 2022 FOOTBALL: WILL THEY BE SINGING ABBA AT THE END?
The French are fighting themselves, England poached the Netherlands' coach and a Barca-heavy Spain side are the team to beat. It's the Women's Euros, it starts this week and here's the full lowdown on it.
Here's your lowdown on the five favourites, an exclusive betting tip, some cool pub-talk ammunition about some of the team's languages and some further insight from different members of All-In Global. 
Note: The odds mentioned is from last week.
Spain
LeoVegas Odds: 4.3
FIFA World Ranking: 7 
Key Info: 
Spain go into the tournament as favourites after a near-flawless qualifying campaign that saw them win seven out of eight games, score 48 goals and concede just one. 
That included some real thrashings such as 10-0 and 13-0 win against Moldova and Azerbaijan respectively. 
Key to their success has been the success of Barcelona. The progress made by the players at club level has transferred to the national side, where Barca players make up the spine of the side and have brought their winning mentality to the table. 
Results aside, there's probably no better side in women's international to watch than this one. 
But it may not be all plain sailing for them. 
They'll have to make do without the brilliant Jenni Hermoso for the campaign after she was ruled out through injury, and she'll be badly missed. 
Spain will also have to do something they've never done before. 
In three attempts, they've never made it past the semi-finals of the Euros, losing the last two editions at the quarter-final stages. So, their tournament pedigree isn't the best. 
Key Player: Alexia Putellas (injured).
Alexia Putellas has torn her ACL three days before Spain play their opening Women's Euro 2022 match, reports @Andrea_Pelaez_ pic.twitter.com/SiRcnA3ZqU

— B/R Football (@brfootball) July 5, 2022
Verdict: 
They tick all the boxes except having a strong record in the competition. Let's wait and see how they handle the biggest games under the utmost pressure. 
Team's official Language: Spanish 
Fun Fact: 
There are nearly 500 million native Spanish speakers in the world and it's the fourth-most spoken language on the planet, also being the official language in 20 countries. The largest population of native speakers is in Mexico. 
Did you kow, 90% of Internet users prefer browsing a website presented in their native language? Therefore, one of our top 10 languages that we have worked on in the last few years and have created a lot of experience is the Spanish language. And just like our customers, your company can strike out the competition just like Spain's women's team.
England 
LeoVegas Odds: 4.75
World Ranking: 8
Key Info: 
Always the bridesmaid, never the bride. 
Well, almost. You'd think the bridesmaid at least makes the final before losing. 
England have now been knocked out the semi-final stage of the last three major championships: the 2017 Euros and the 2015 and 2019 World Cups. 
So, what do you do to take the step up? You hire the coach who guided the champions to their Euros win the last time round. 
Sarina Wigman won Euro 2017 with her native Netherlands on home soil and the English FA identified her as the right choice to try to replicate that success with England, also with home advantage on her side this time. 
There's already a notable difference when it comes to an extra level of ruthlessness.
England beats Austria 1-0 in opening match of Women's Euro 2022 https://t.co/mRCadkiclQ pic.twitter.com/Fcck5fmkUc

— FRANCE 24 (@FRANCE24) July 6, 2022
Both in terms of the way the team is playing and in terms of her own decisions. Top of those was leaving out skipper and talisman Steph Houghton from the squad after an injury-plagued season in a move similar to what Spain did with Sergio Ramos at the Euros last year. 
Wigman has some extremely in-form players at her disposal and a nice blend of youth and experience. Results have been good in qualifying and warm-up games, too. 
A further advantage is of course home advantage. But the bad news is that they're likely to face either Germany, Spain or Denmaark in the quarters and probably Netherlands or Sweden after that.  
Verdict: 
Home advantage and a proven winner as a coach gives them an edge and the home fans will start to believe as they're likely to dominate their group. But strong teams await them all the way till the end and winning three in a row against the best may prove a bridge too far for a side who's never won a major tournament. 
Key player: Lauren Hemp. 
Team's official Language: English 
Fun Fact: 
The letter 'E' is the most common letter in the English language in terms of the number of English words it appears in. But there's only one winner when it comes to words starting with a particular letter: it's the letter 'S'. The first person to show an interest in the frequency of English letters in words was Samuel Morse, who needed to know about them in order to best develop the Morse Code.
English is for sure trending in 2022 within the iGamig industry. And we are present in nearly all nations that are English speakers. And we from All-In Global helps your business to be present in those locations too.
France 
LeoVegas Odds: 6.75 
World Ranking: 3
Key info: 
With a world ranking of 3, only Sweden are higher from sides who will be at this tournament (the USA are top). 
And when a special computer called 'The Analyst' worked out the likeliest winner of the Euros, France were given a 19% chance, the joint-highest alongside England, based on endless metrics including recent results, tournament form, goals scored and conceded, and chances created.
Women's Euro 2022 team guide No 14: France https://t.co/4bY0S3AMSz

— The Guardian (@guardian) July 3, 2022
But what the computer doesn't tell you is that this is a side in turmoil. 
There have been too many incidents of in-player fighting, club rivalry and fallouts between manager and senior players to go into here.
But on the subject of the last point, they'll be going to battle without two of their best players in Amandine Henry and Eugenie Le Sommer, both of whom fell out with the controversial coach Corinne Diacre. 
So very much shades of France at the men's World Cup in 2010 where half the side didn't want to play under the eccentric Raymond Domenech, and it all ended in farce with Patrice Evra and Nicolas Anelka among those instigating a full blown-out mutiny.  
And we all know how that ended up: they went home as early as was possible. 
If tournaments were won by talent alone, France would be favourites. But they're won by lots of things other than just raw talent and the jury is out as to whether they've got the other elements to go all the way. 
Key player: Wendie Renard. 
Verdict: 
They have the players of course but it will be virtually impossible to win such a competitive tournament unless everyone is pulling in the same direction. The suspicion is that sooner or later, they won't. The task is made harder by absences to senior players left out by Diacre, but they should at least make the semis despite all that.
Team's official Language: French 
Fun Fact: 
French is the official language (or joint-official language) of 29 different independent nations, including sovereign states and territories. That includes obvious ones such as France, Senegal and  Mali and less obvious ones such as Haiti and Comoros. 
Because in Belgium French is one of three official languages, that means the only European countries where it's the sole official language are France and Monaco.  
Over 275 million people around the world speak French and All In Global experts will be glad to join you in this endeavor to reach out to as many French speakers possible.
Netherlands 
LeoVegas Odds: 7.5 
FIFA Ranking: 4
Key info: 
The defending champions caused a massive upset when winning at home back in 2017. They beat the highly fancied England 3-0 in the semis and then put on a good show to beat surprise finalists Denmark 4-2 in the final.  
But things will be much harder this time. They'll have to make do without their coach from that win, Wigman, now in charge of England. They'll also have to make do without the priceless home support they got last time.
The Netherlands were the winners last time around, will they do it again? The Women's Euro's start tomorrow night! 🏆

We will be showing every 5pm Kick off live at the Park! ⚽️

Book your tickets now at https://t.co/2XqBwM9x9l 🎟

#WEURO2022 #HerGameToo pic.twitter.com/u8i8B7OmE3

— Football Fiesta (@FootballFiesta_) July 5, 2022
That 2017 win was a bit of an anomaly because performances at both Euros and World Cups haven't been great, aside from that one. 
And a recent 5-1 loss to England suggests this isn't the same side from five years ago, although it was admittedly just a friendly. 
Key Player: Lieke Mertens. 
Verdict: 
They had their moment of glory five years ago but that may just be as good as it will ever get for them. Under English coach Mark Parsons they had a brilliant qualifying campaign and with Portugal, Switzerland and Sweden for the company, they should get out of their group pretty easily. 
But they may just be a couple of notches below some of the other teams when the biggest games come. 
Team's official Language: Dutch 
Fun Fact: 
The Dutch language is keen on compound words, which are long words made up of several other words. Just try to avoid 'preparing for children's activities at a carnival procession' because the correct way to describe it is a 'Kindercarnavalsoptochtvoorbereidingswerkzaamhedenplan'. 
If you want to know about all things Netherlands and Holland (including the difference between the two), where to sit at a birthday party in the Netherlands and how to go about splitting a bill in the company of Dutch people, read our article all about it. 
As you far know, we are experienced in the Netherlands as you can read in our article above. Dutch language, is one of our top 10 languages most requested by our partners. Get in touch with our experts and join the orange army with All-In Global!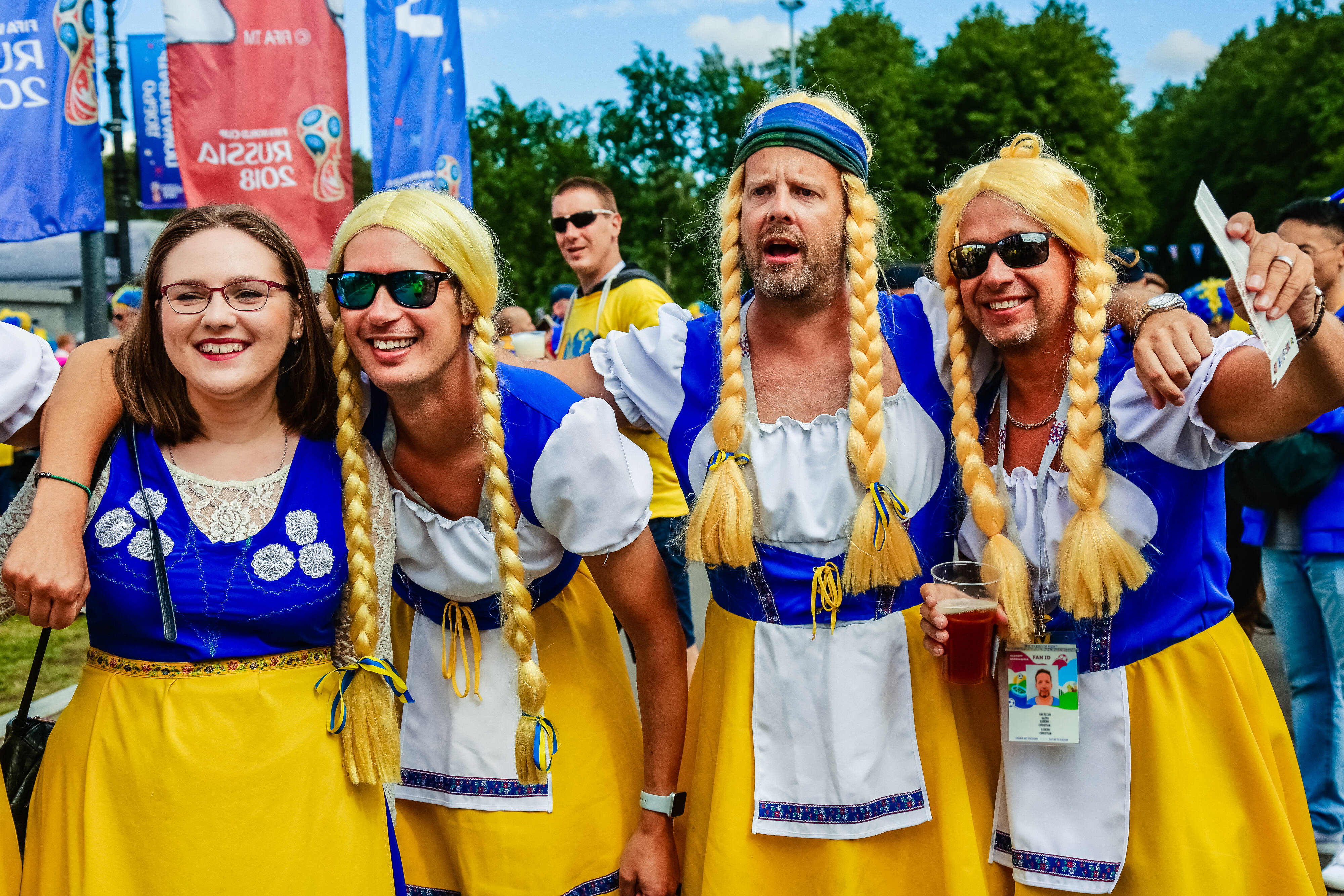 Sweden 
LeoVegas Odds: 8.5  
FIFA World Ranking: 2
Key Info: 
Imagine a well-drilled side where everyone knows their role, there are no grumpy star players, physically they're strong and will always fight till the bitter end.  If you can picture that, you can picture Sweden.
"8,5 odds for Sweden to win the championship? I would take that bet any day", said All-in Global's Swedish Head of Sales Sebastian Delsinger.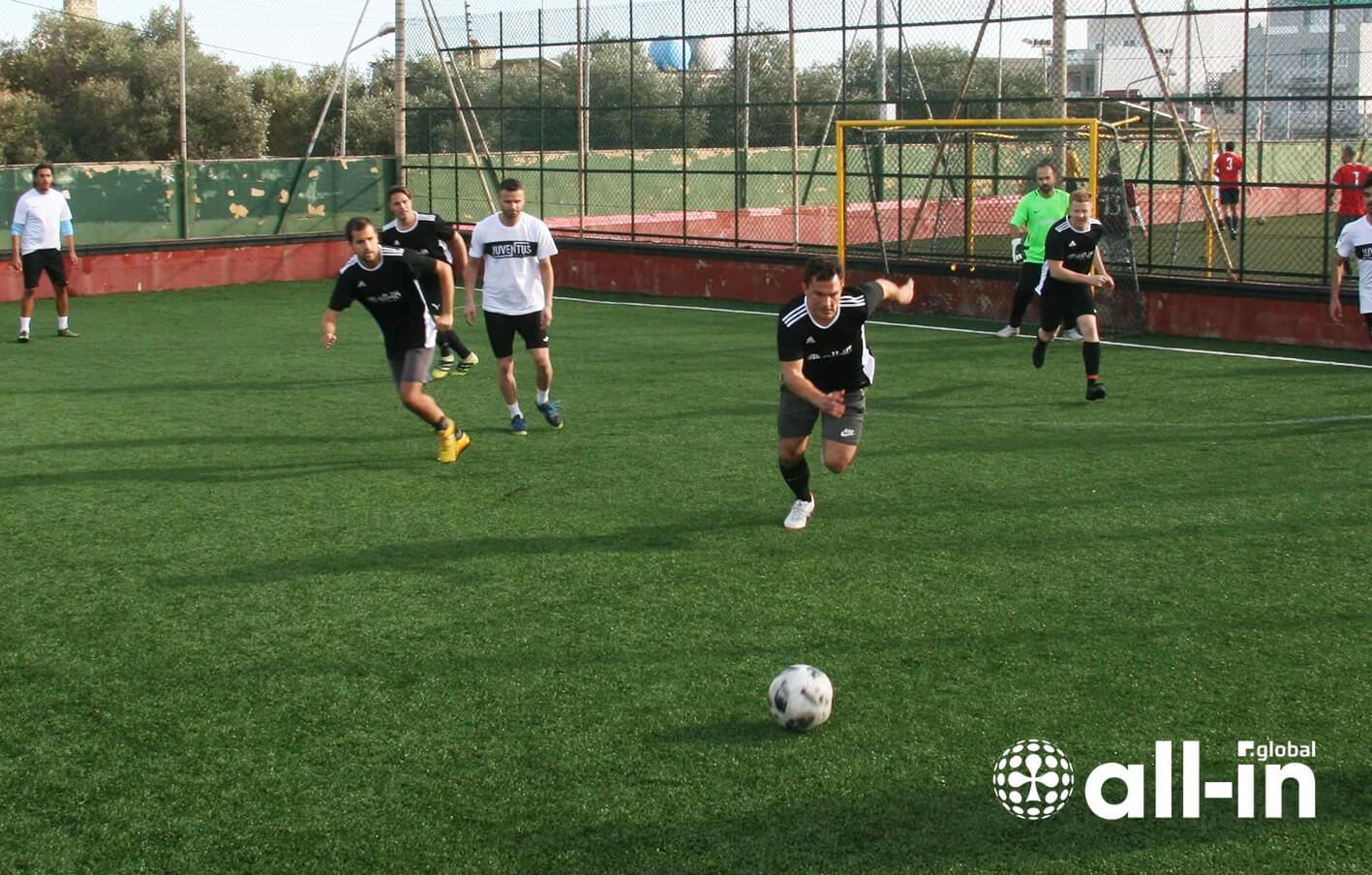 In many ways they remind us of those men's teams Italy have put out in the past at major tournaments with such success. They're not flashy or high scoring. But good luck in beating them. 
But perhaps they're far better than just being a resilient side. Their FIFA world ranking of 2 certainly suggests that and it's worth remembering this is the side who won silver at last year's Summer Olympics. And it's worth remembering they only lost the final to Canada on penalties. 
In the last seven editions of the Euros, they made the quarterfinals or semis in all of them, but not the final. So, they're solid in this competition rather than spectacular.
Portugal and Switzerland should be easy pickings for them and a place in the quarterfinals will mean a match-up against Italy, Belgium, Iceland or worse-case scenario…France.  
They could easily be too good for any of those. 
Key player: Fridolina Rolfo. 
Verdict: 
If you want to have a decent bet on a side who has a lot going for them including a decent record in the tournament, a sky-high FIFA ranking, a good coach, great team morale, strong defensive skills and proven goalscorers, then go with Sweden at very interesting odds of 8.5.  
Ok, they're not the best team in terms of individuals but then again, that's why they're considerably bigger odds than others. 
And as we all know, it's the best team that wins thee tournaments, not the team with the best individuals. They could all be singing to 'Waterloo' come July 31. 
Team's official language: Swedish 
Fun Fact: 
You're on your 'moped' on your way to buying some 'gravlax' and 'rutabaga' that you're going to take with you to eat when you go 'orienteering' later on in the day. While out in the woods, you'll be keen not to slip on 'tungsten' because, you know…falling on a heavy stone can be painful. 
All the words in inverted commas in the paragraph above are all Swedish words that have become widely accepted terms in English. 
Thankfully, ABBA songs are yet to be played at official functions hosted for, or by, the British Royal Family. 
Swedish is one of our top 3 languages in iGaming, thus you can believe we know what we are doing cause we mastered it. Our All-In´s experts are singing: "Gimme! Gimme! Gimme!" for you quote today at: salesteam@all-in.global
PS: Portugal is not among the five favourites but since we have our headquarters in Porto we figured it would be strange to leave them unmentioned. Ana Pereira, Junior QA Manager at All-in Global gave the following verdict: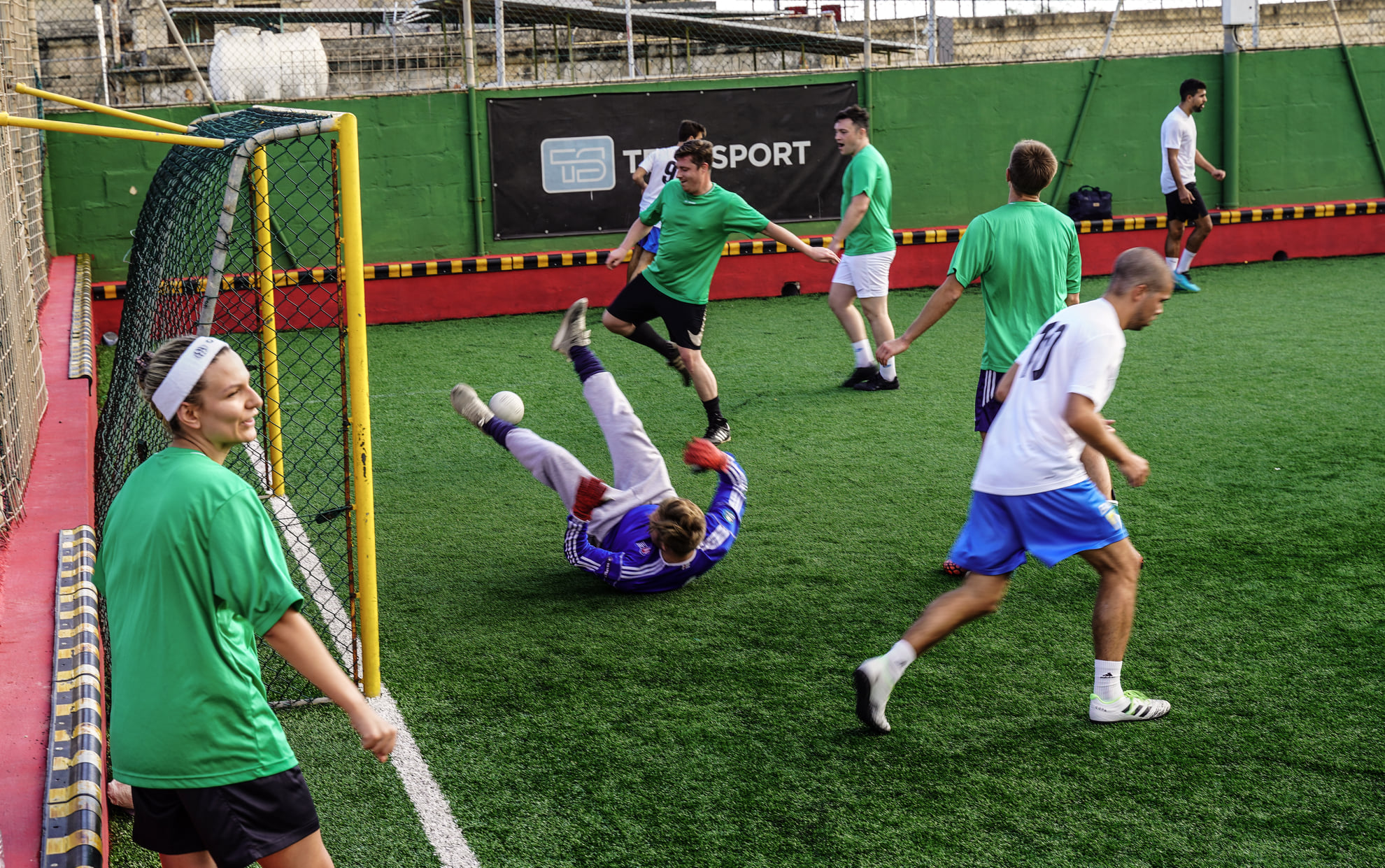 "Although Portugal lost the playoff to Russia, the Portuguese national squad has since taken Russia's place in this Euro 2022, after their expulsion due to current events in Ukraine. Portugal is, therefore, a wildcard in Euro 2022, making their second appearance in national competitions. Even though the team has been escalating FIFA's ranking (they are currently in the 30th place, whereas eight years ago they were 49th), they don't figure in the top teams, especially considering that most players play in their domestic league (Liga BPI), which isn't very competitive.
This national squad has been a cohesive group for many years, so this experience and stability are surely one of Portugal's strengths. On the other hand, Portugal has the talent and unpredictability of young players like Jéssica Silva and Kika Nazareth, Portugal's promising rising star for Euro 2022. Portugal is definitely the underdog of this competition, and they have very difficult matches ahead (specially against Netherlands and Sweden), but perhaps these young talents can seize the unexpected opportunity to shine and take their team to the quarter-final."
---