Mon Jan 2th / Roy Pedersen
ALL-IN AROUND THE GLOBE 2023
Noise cancellation activated. Your favorite playlist on shuffle. Travel restrictions are a distant memory and when you wake up you will be in one of the coolest cities in the world, ready to get it on with your industry friends.
At All-in Global we're good to go and our 2023 iGaming event calendar is packed like never before. Below you can get some information about each event. If you want set up a meeting or talk more about how our iGaming specialised translation and content writing services can get your global growing going, email salesteam@all-in.global.
7-9 February: ICE + LAC
The first conference of the year is also the biggest one. During this week you will find most of the iGaming industry at the Excel for ICE Totally Gaming and London Affiliate Conference. This year All-in Global is hosting what will probably be the coolest poker freeroll in all of 2023 for conference delegates. Ali G Tribute Dani B will be the final table dealer, and thanks to our cooperation with Malta Poker Festival Fiebre de Casino we can offer incredible prizes. You can find our booth at N2-100.

23 March – 2nd April: Norwegian Poker Championship and Prague Gaming Summit
In March we'e heading East. First stop Bratislava where we will represent All-in Global and play in the Norwegian Poker Championship. Last year it was held in Dublin, but the resort that was used then is now housing Ukrainian refugees so the organisers moved the event to Card Casino in the Slovakian capital. There is an abundance of different games and buy-ins on the program, including the Poker North Masters which is open to everyone (18+).
On March 29 and 30 our good friend Zoltán Tűndik is hosting the Prague Gaming & Tech Summit which is considered the most important in-person gathering of the Central and Eastern European region. Our CEO Tiago Aprigio and Founder Roy Pedersen will rent a car in Bratislava and take a road trip to the Czech capital which is only 3 hours away. Don't you just love it when timing is perfect so you can cram two events one go?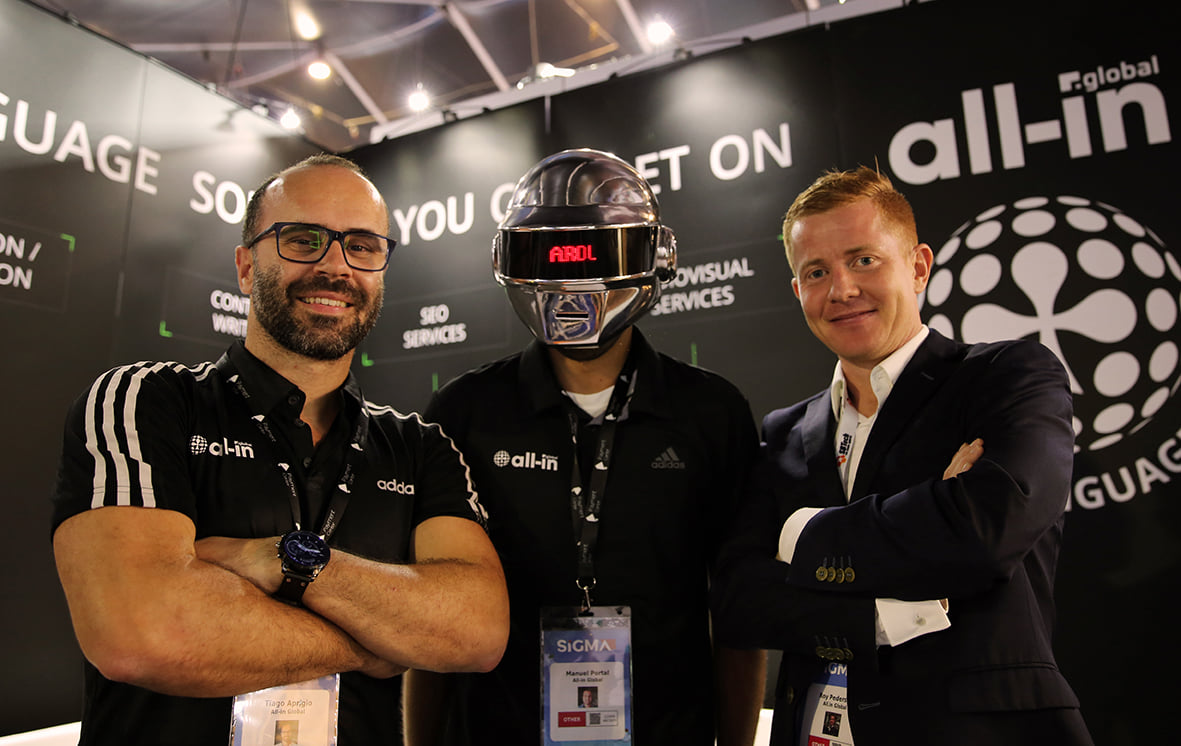 19-20 April: SAGSE Latam
Latin America is the hottest continent for iGaming at the moment and SAGSE Latam is the region's most important gaming trade show. With a big boost in our 2022 sales for Latin American Spanish and Brazilian Portuguese we decided to attend this show in Buenos Aires for the first time. Our Sales Executive Sofia Teixeira will be representing All-in Global in the Argentinian capital which will probably still be buzzing after the World Cup victory come April. You can reach her on sofia@all-in.global.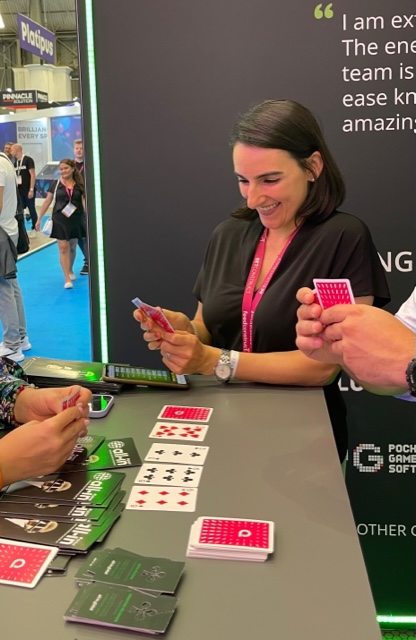 9-11 May: SBC North America
Did you know industry veteran Dean Rayson (dean@all-in.global) has joined All-in Global? He is a seasoned gaming conference traveler, selling content writing and translation services for other companies, and one of the first events he insisted on going to is the SBC North America in New Jersey in May. From there Dean will travel directly to…
11-14 May: All-in Global Staff Gathering in the Azores
After a record-breaking 2022 we decided to take all of our staff for an unforgettable trip to the Azores. With its dramatic landscapes, green pastures and hedgerows of blue hydrangeas this archipelago in the mid-Atlantic is like no other place on earth.  We feel certain that the nature-loving staff of All-in Global will shine in the Azores and many of the photos for our new website (coming in May) will be taken here. We like to give our readers a feeling of "going around the world" and the Azores seem like a perfect backdrop for that.
20-24 June: PAI League Finals, iGaming Next, All-in Global Poker/Casino Night, Showers
No rest for the wicked during this week in Malta! We kick off with the Cup Final of our football league at Luxol on June 20, continue with iGaming Next conference in Valletta on June 21 and 22, and on June 23 we will host a classy poker/casino night together with the people behind iGaming Next. Watch this space for more info! Also we're not hating the fact that Showers is happening on June 24 at Café del Mar, which should be a perfect conclusion to a week of fun and games in Malta.
11-14 July: iGB Live Amsterdam
We won't have a stand this year but it wouldn't be summer for us without a trip to Amsterdam. This year All-in Global will be represented at iGB Live Amsterdam with Mark O'Byrne (mark@all-in.global) and Dean Rayson.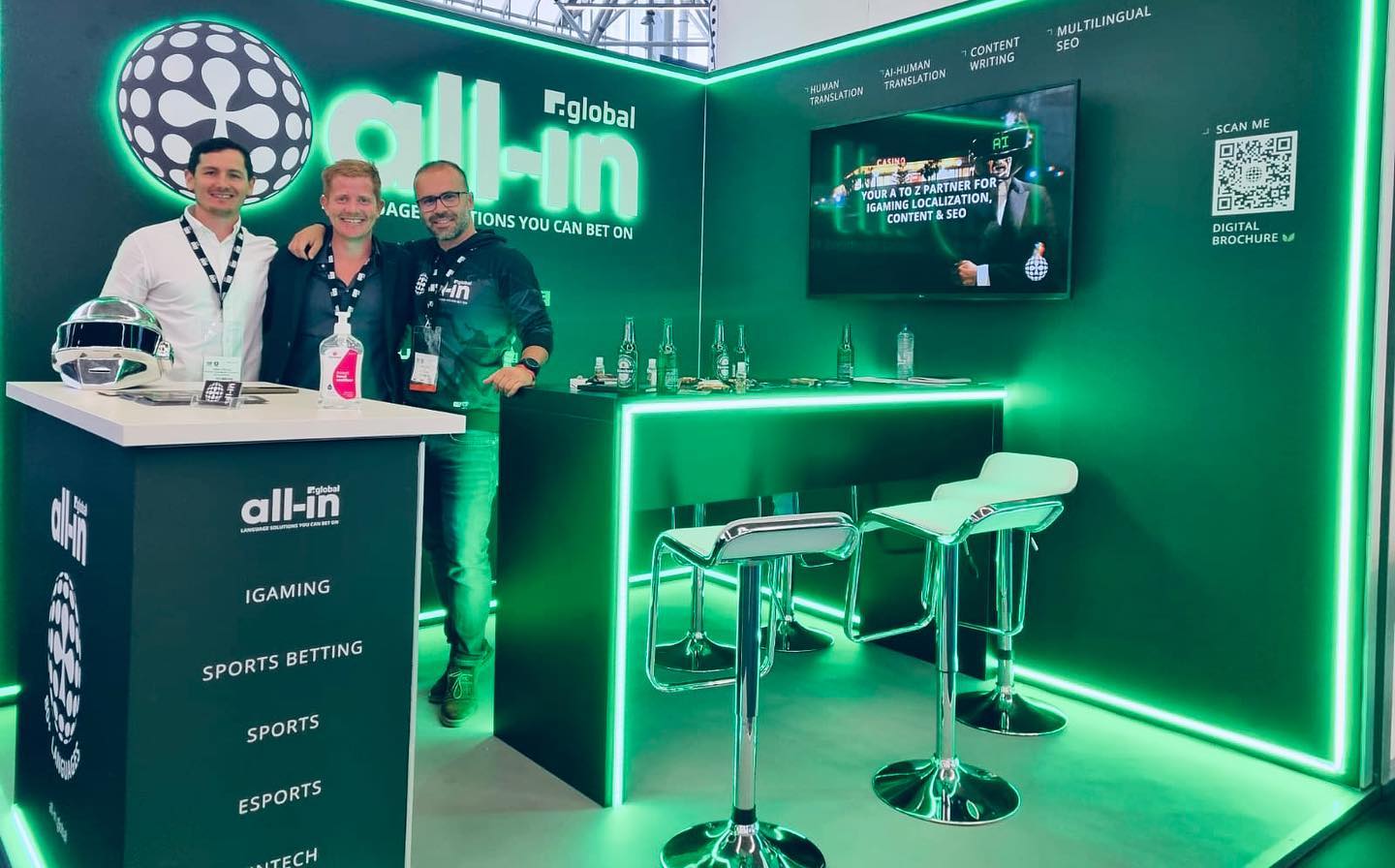 August: All-in Summer Games in Norway
In August we are planning All-in Summer Games in Horten, Norway. Here everyone can compete in a selection of selected activities like darts, shuffleboard, pool, goof, padel (and more) and the event will culminate in a poker tournament or a pub quiz. More info to follow later on so stay tuned (or email roy@all-in.global for more info).
19-21 September: SBC Barcelona
In September, SBC Summit Barcelona returns to Fira de Barcelona Montjuïc for its third edition in what promises to be the biggest ever SBC event. We're sending two delegates from All-in Global and we will keep our tradition of hosting a big dinner for clients and industry friends. The Catalan capital has so many great options for fine dining so it would be a shame not to indulge a little. In 2022 we had flavourful culinary experiences at Thai Barcelona, Restaurant Gaudim and Botafumeiro – let's see where we end up in 2023.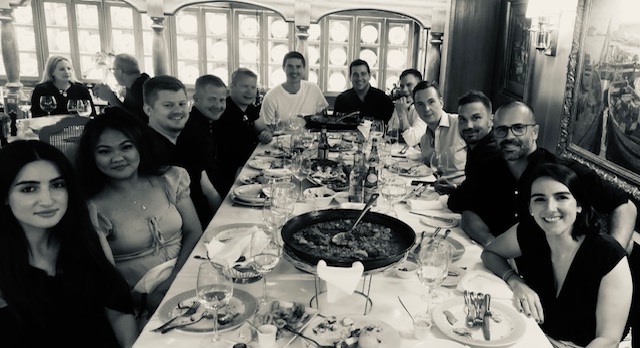 1-2 November: SBC Latin America
This conference at the Seminole Hard Rock Hotel & Casino in Florida kicks off the busiest month of the year for All-in Global. The purpose of SBC Latin America is to connect Latin America's Sports Betting and iGaming Markets. We offer translation and content writing for all of the Latin American markets so this conference should fit us like a glove.
13-17 November: SiGMA Week
First up: All-in Global's five-a-side football tournament at Luxol on 13 November. Widely regarded as the most prestigious football tournament in the iGaming industry. The only problem is that we never manage to win it ourselves but maybe 2023 will be the year when the trophy finally comes "home"?
On 14-16 November we will be exhibiting at the MFCC (stand number TBC).
On 17 November we will once again host a friendly but competitive free-to-enter padel tournament.
Make sure to follow us on Facebook and Linkedin or email roy@all-in.global to sign up for our newsletter so we can send you invites for our events and dinners. See you around the globe!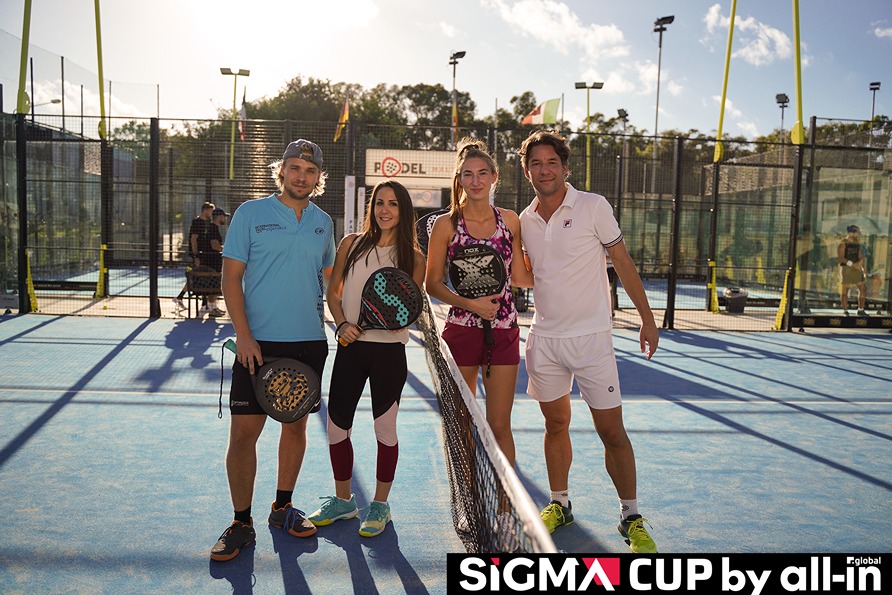 ---