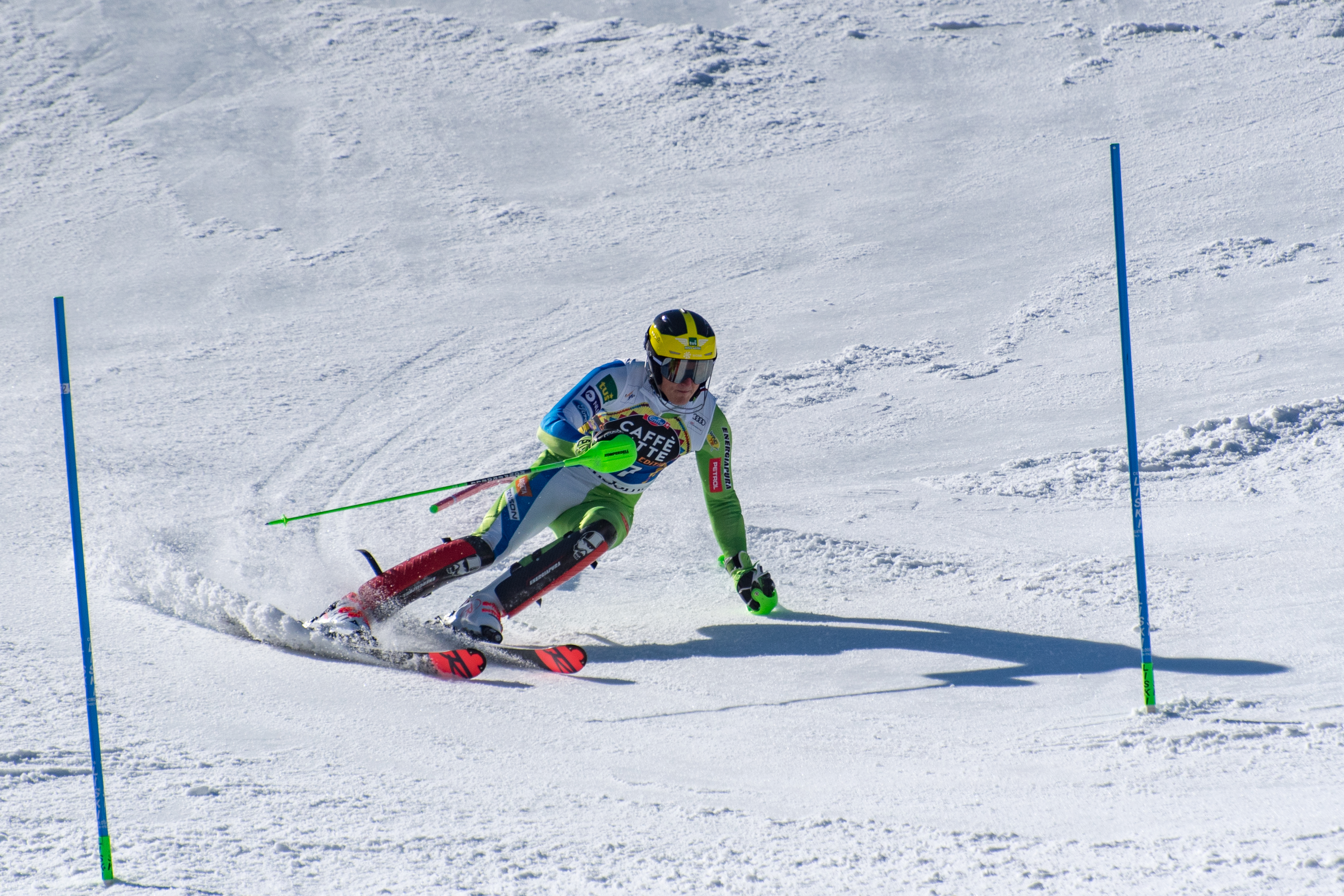 Fri Oct 4th / All-in Global / Archived
World Ski Championships: Moments and Markets
BACKGROUND: 18th February is the first day of the FIS Nordic World Ski Championship in Falun, Sweden, and the participating countries are among the most important markets for All-in Global and our clients. If you need our help with any translations simply request a quote here.
Each day during the countdown to the championship and halfway through it I will rank and present each country based on its gaming market potential, winter sports history (moments), and chances for medals at the 2015 FIS Nordic World Championship.
SUNDAY 1ST MARCH: NORWAY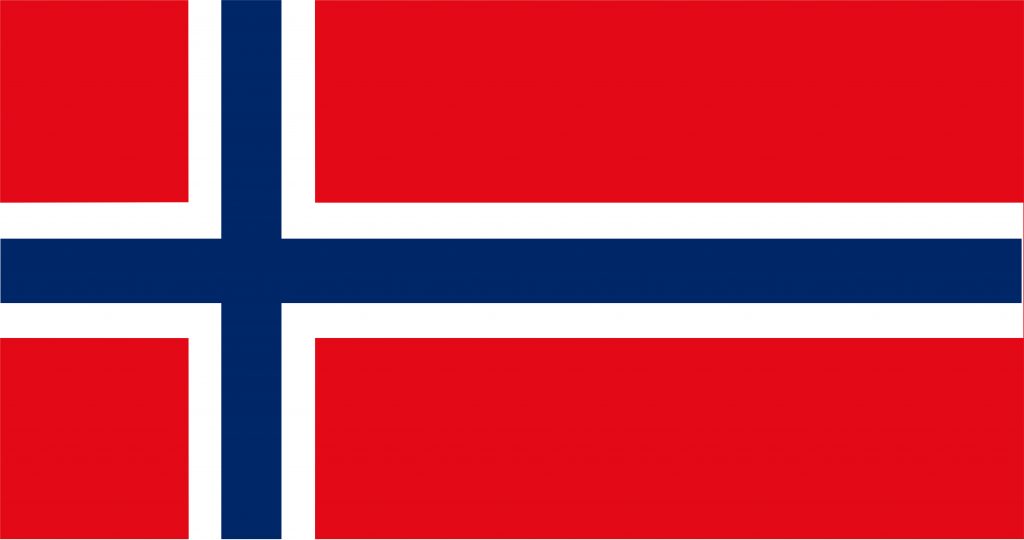 ♣ Moment: After 10 golds (!) so far in Falun 2015 Norway has more than twice as many golds in the history of FIS Nordic World Championships as the runner-up Finland. Needless to say, there are a lot of moments to choose from, but the biggest moment that comes to mind is from this year's event. In May 2014 Petter Northug crashed his car while drunk-driving and fled the scene afterwards, only to be found by the police using search dogs. The whole nation of Norway was shocked and appalled that the nation's biggest sports star could do something like that, but Northug decided to continue his career with the Falun championship as the ultimate goal. With the whole nation's eyes on him, watching his every step, he made a quick comeback and won his first gold of the championship on the sprint on Day 2.
♣ Market: Norwegian players are perhaps THE most sought after in the world of gaming, but few other nations in the world have a stricter ban on online gambling. Other countries with monopolies are facing pressure from the EU, but since Norway is not a member of the EU the monopoly stands strong. However there are talks of a more liberal approach, and the Culture Minister has commented that the government is considering opening up for a Norwegian championship of poker on Norwegian soil in 2015. As in other countries with bans, Norwegian players are still frequent customers on online gaming sites and a very popular target for marketing campaigns.
Get a quote here for translation and content services in Norwegian.
♣ Chances in Falun: 10 gold medals, 4 silver, and 3 bronze already.
♣ Today in Falun: 50 km cross country for men from 13:30 CET.
SATURDAY 28TH FEBRUARY: SWEDEN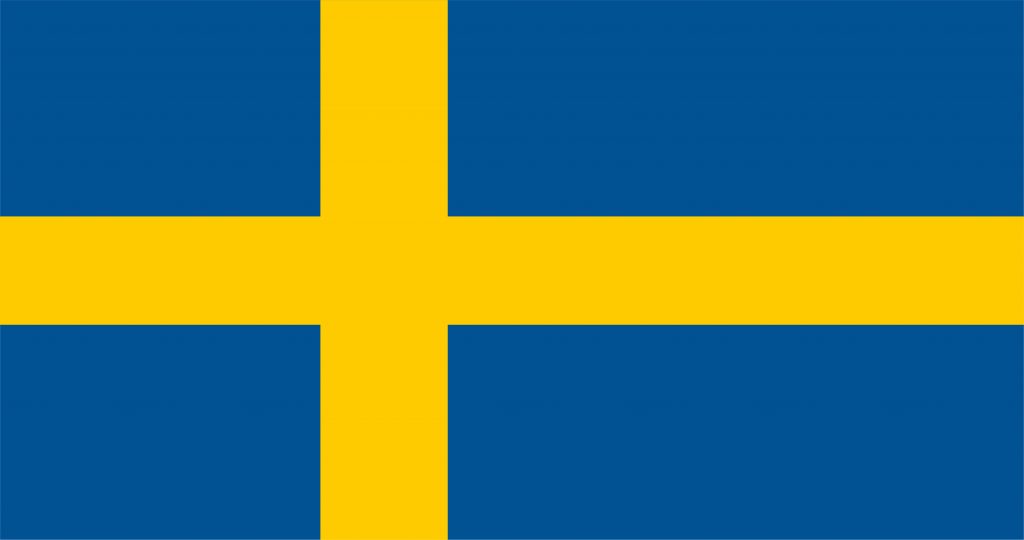 ♣ Moment: Charlotte Kalla carried the weight of the pride of the home nation on her shoulders coming into the Falun championship and handled the pressure like a champion. Kalla crushed the competition on the women's 10 km and left the spectators with smiles all around.
♣ Market: 70% of Swedish consumers bought goods via the Internet in the first quarter of 2014, and In total Swedish consumers spent $5.6 billion on products and services purchased online in 2013. Late in 2014 Sweden was sued by the European Commission because of the country's gambling laws. Since then, the government has expressed its intent to amend the existing regulations, as well as coming with a satisfactory framework for licensing non-Swedish operators. Such changes in gambling legislation are expected in the short term. At All-in Global we have spent years analyzing pros and cons of the Swedish gaming language, twisting and turning the key terms for poker, slots, bingo, table games, odds, etc. We believe we have found a middle way where our translations provide that recognizable Swedish safe feel to the customer with a touch of contemporary gaming.
Get a quote here for translation and content services in Swedish.
♣ Chances in Falun: Sweden also took gold on the men's 15 km (Johan Olsson) and stands with four silver and one bronze before the last weekend of the championship. Traditionally Sweden is capable of taking a medal on any world championship event except perhaps the Nordic Combined competitions.
♣ Today in Falun: We are starting with the jumping part of the Nordic Combined sprint for teams (men) at 10 CET and at 13 it's time for the women's 30 km. The cross country part of the Nordic Combined starts at 16, followed by the 1st round of the men's jumping competition for teams.
THURSDAY 26TH FEBRUARY: FINLAND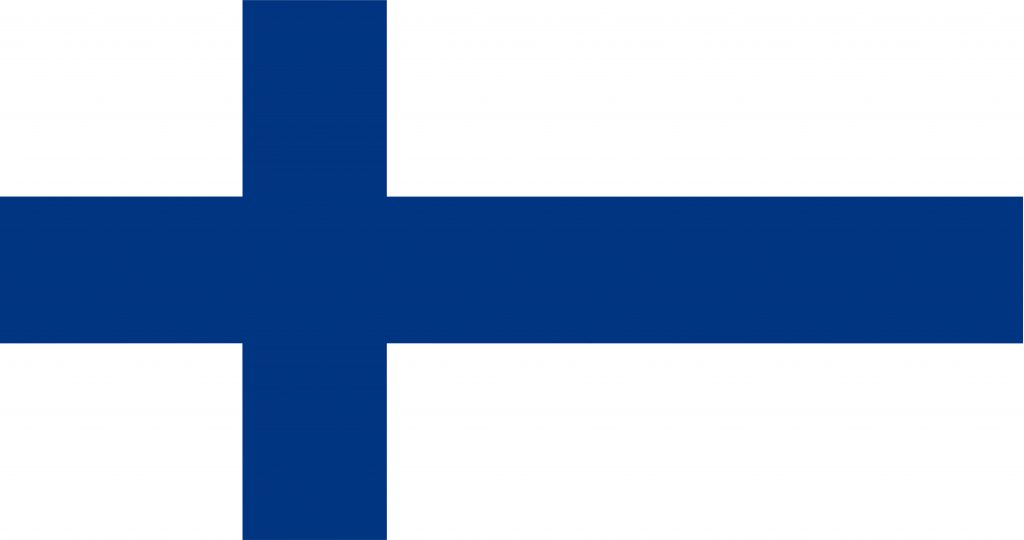 ♣ Moment: It comes as a surprise that Finland has not taken any medal yet in Falun, considering that the Finnish can pride themselves in being the nation with the second most Nordic Ski World Championship gold medals in history. In the 2014 Olympics, they won gold on the men's classic team sprint.
♣ Market: The current arrangement of Finland's gambling sector is obviously ripe for European Commission examination and ultimately pressure if the EU free trade laws are to be fully respected. Finland's online environment has a remarkably mature market: B2C e-commerce sales reached the amount of $12 billion in 2013 and are expected to reach just above $14 billion in 2015.
Get a quote here for translation and content services in Finish.
♣ Chances in Falun: Finland has many chances left for a medal. They look particularly strong in the cross country relay events both for men and women, while Iivo Niskanen is a top 10 favorite on the men's 50 km. And of course, you can never forget Finland in the ski jumping competitions, although the squad this year seems weaker than what it normally does.
♣ Today in Falun: We have a big day ahead of ourselves with the Nordic Combined and the women's 4×5 km relay (starts 13:30 CET). Norway is usually a massive favorite, but now it seems wide open after the shocking results on the individual 10km. The large hill ski jumping competition starts at 17 CET. Enjoy!
WEDNESDAY 25TH FEBRUARY: USA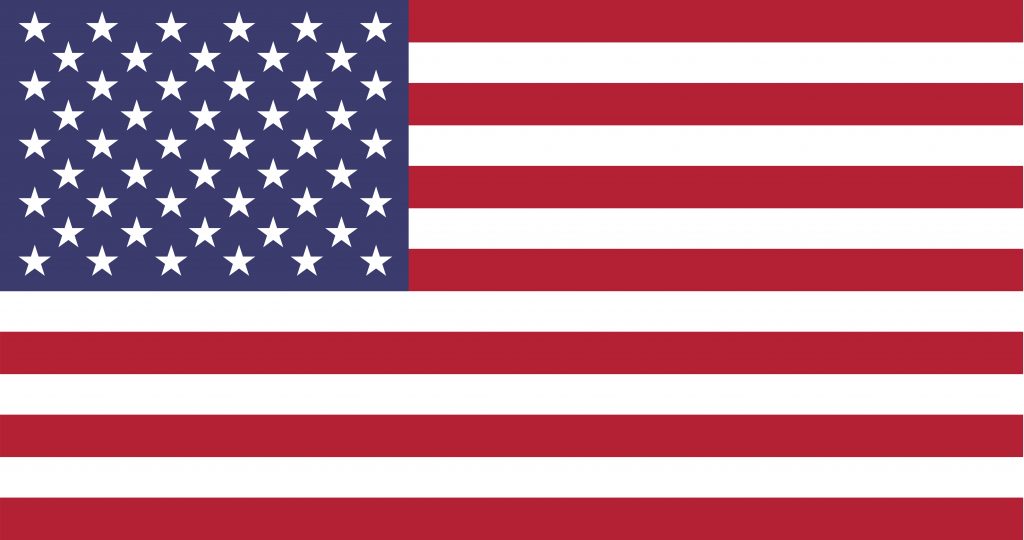 ♣ Moment: Without a doubt on Tuesday 24th February 2015 when USA took a historic silver AND bronze medal on the women's 10 km.
♣ Market: Significant U.S. economic indicators are expected to grow in 2015 at their fastest tempo in a decade. The United States is also home to the world's largest B2C e-commerce market. Its total online shopping revenue reached $322 billion in 2013 and is expected to grow to $414 billion by 2018. Since 2012, Nevada, Delaware, and New Jersey have passed state-level legislation to legalise online gambling, and several more states are presently keen to do the same.
♣ Chances in Falun: The US team was not left with much hope before the championship started, but after shocking the competitors in the women's 10 km who knows what can happen?
♣ Today in Falun: The men's 15 km (cross country freestyle) starts at 13:30 CET. Also, there is the large hill jumping qualification from 16:00.
TUESDAY 24TH FEBRUARY: GERMANY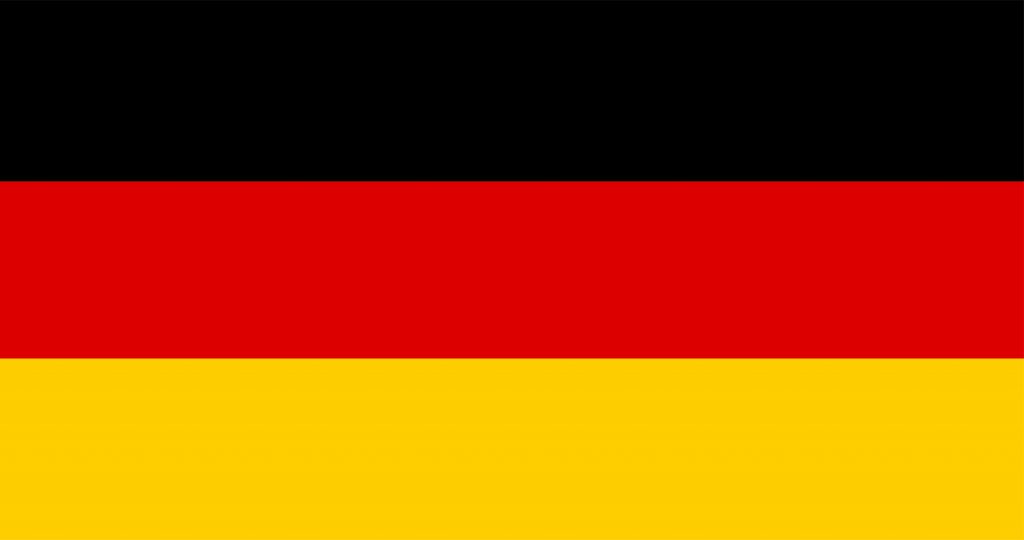 ♣ Moment: The Mixed Ski Jumping (normal hill) Team Competition were held for the first time in a World Championship in Falun 2015, and Germany took the gold.
♣ Market: At All-in Global, there is no other language we translate more material into than German. I think that says it all about the potential of the German gaming market, which you can read more about here.
Click here to learn how we can help with gaming localisation into German.
♣ Chances in Falun: More than halfway through the championship Germany with four golds is second only to Norway. In addition to the mixed ski Jumping team competition, the Germans won the women's individual normal hill competition as well as two Nordic Combined events (individual normal hill/10 km and team normal hill/4 × 5 km).
♣ Today in Falun: Women's 10 km cross country (freestyle) ski competition.
MONDAY 23RD FEBRUARY: RESTING DAY
SUNDAY 22ND FEBRUARY: RUSSIA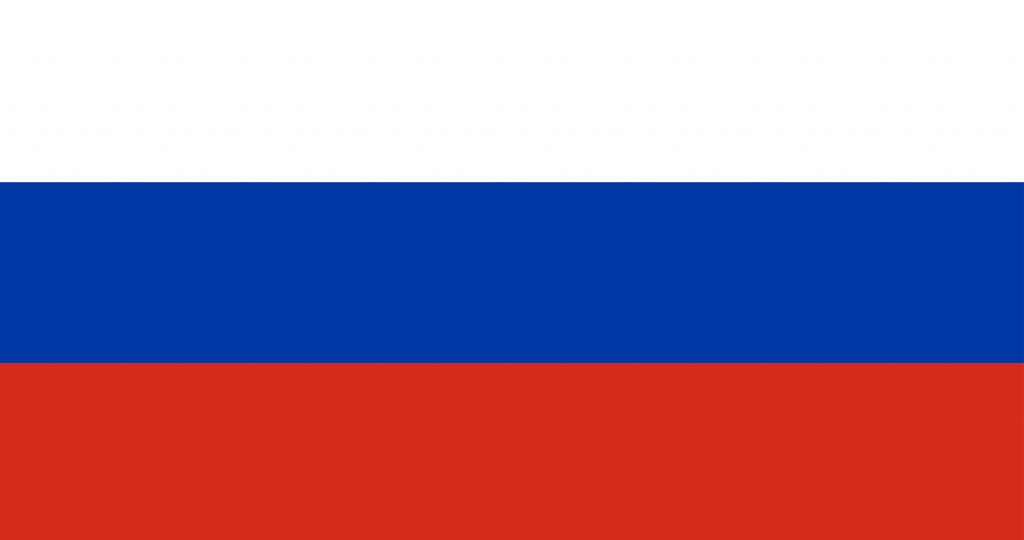 ♣ Moment: The Russian squad is of course confident in Falun, coming from the 2014 Winter Olympics as the best nation. Russia took 13 gold medals, and one of the highlights was Alexander Legkov's gold on the 50 km.
♣ Market: Russia is an exceptional marketplace as far as all sorts of web technologies are
concerned. In just a few years, Russia with its great potential (when it comes to its people and territory) will be among the world's most eager consumers of online services. As for online gaming, it all started to flourish already at the beginning of the new century, when people had broadband access and learnt how to use credit cards online. Most of the terminology used in online gaming stays in English but is written in Cyrillic. The problem is that one has to explain to people what it actually means. This makes the whole localisation process a bit challenging because Russian words are on average 20% longer and the "language pace" is very different. It is also important to consider that Yandex is the most popular search site, not Google.
Contact us to learn how our Russian translation services can help you break into the Russian market.
♣ Chances in Falun: Maxim Vylegzhanin already took gold on the men's 30 km pursuit, and the male Russian sprinters took silver in the team sprint. This places Russian in 3rd place after a week in Falun, behind Norway and Germany which are the dominating nations so far.

♣ Today in Falun: Full program here.
SATURDAY 21ST FEBRUARY: JAPAN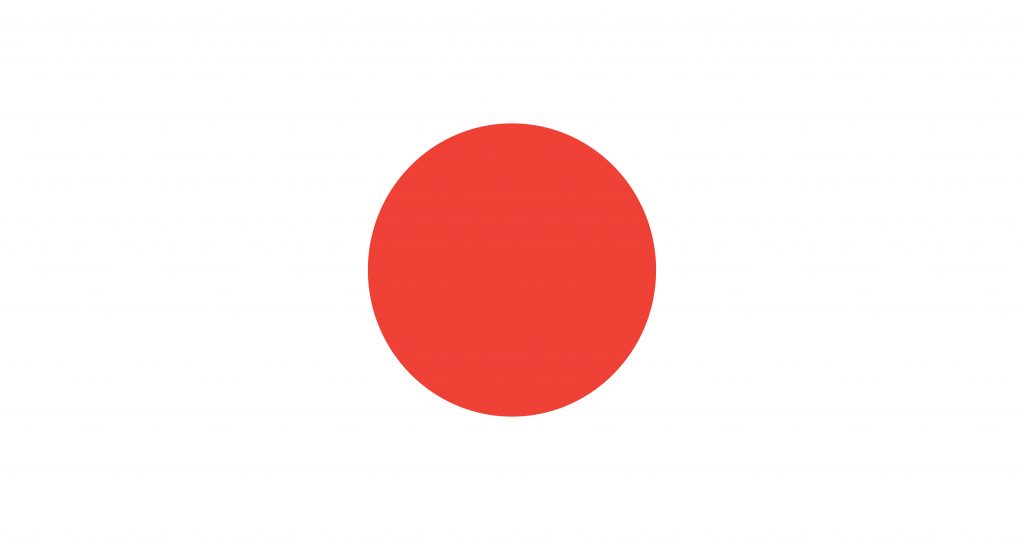 ♣ Moment: The last time a Nordic FIS Ski World Championship was held in Falun (1993), Masahiko Harada from Japan took the individual gold in ski jumping (normal hill) in front of Andreas Goldberger and Jaroslav Sakala. They did not have YouTube back then but here is a video from Harada's even more spectacular jump in Planica in 1999.
♣ Market: Almost all forms of gambling in Japan are regulated by the local governments with a hefty house edge, so naturally Japanese gamblers are looking for a way to play outside of Japan. Enter: Your gaming site localised into Japanese. But Japanese players are known for being particular about product quality. If you have your online gaming site translated by a Japanese translator who does not know about online gambling, the chances are that your players will not return to your site to play games again. So we recommend that you play your cards right, especially considering that estimates show that the total online purchases (B2C) in 2013 was a whopping 11 trillion Yen ($108 billion). Almost 80% of internet users bought something online.
Contact us here for a quote on localisation into Japanese.
♣ Chances in Falun: Japan have 10 gold medals from previous FIS Nordic Ski World Ski Championships, one half from ski jumping and the other half from Nordic combined. Yuki Ito has already won silver in the women's individual normal hill competition, and I would not be surprised if we saw more medals going Japan's way.
♣ Today in Falun: Full program here.
FRIDAY 20TH FEBRUARY: ITALY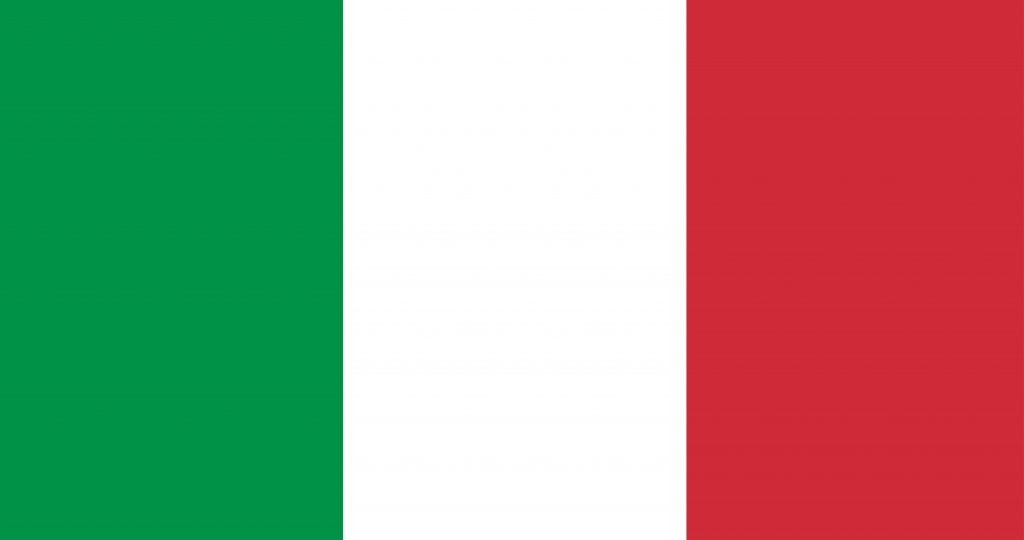 ♣ Moment: Italy has had many moments and taken 10 golds in the World Nordic Ski Championships, but THE moment was without a doubt when the male Italian cross country relay team won gold in the Turin Olympics in 2006. You can see a three-minute summary here.
♣ Market: Italy has shifted from banning all gambling to differentiating between legal and illegal gambling, and during the last years Italy has been a pioneer with its handling of online gaming legislation. The laws are quite complicated, but a website called Viaden has made a detailed overview of the online gaming license situation in Italy. As for Italian localisation, Italian requires about 15% more space than English from a game design perspective. This introduces massive implications. Dropdown lists, menus, and other textual elements will require the necessary space to grow or shrink to enable them to be displayed correctly.
Contact us for more information and to see how we can help you break into the Italian market more efficiently with precise and attractive Italian gaming translation.
♣ Chances in Falun: Outlook not so good for Italian individual medals, but watch out for the male freestyle sprint team.
♣ Today in Falun: Program here.
THURSDAY 19TH FEBRUARY: POLAND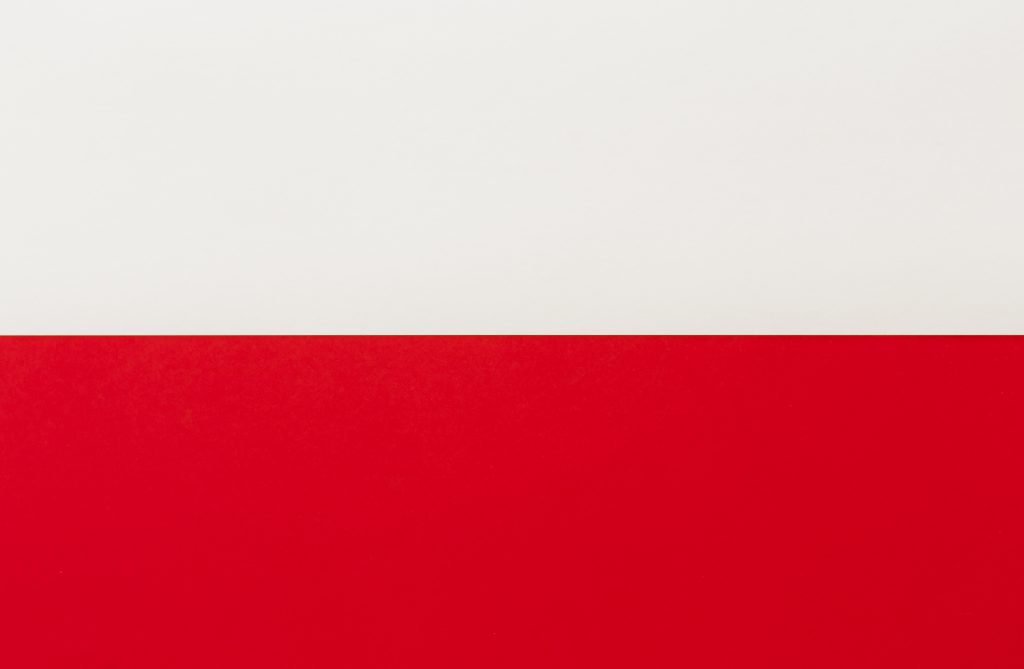 ♣ Moment: Double Olympic Champion and double World Champion Justyna Kowalczyk is the only skier who has won the Tour de Ski four times in a row, and has been the biggest rival of Marit Bjørgen for many years.
♣ Market: With a total B2C e-commerce sales of an estimated €8 billion in 2013, Poland could
become the next big thing in the online gambling industry if the Polish lawmakers would take a few more steps towards liberalisation of the sector. And many voices out there are convinced that the Polish government will soon loosen the country's tight gaming restrictions and align the country's legislation with the rest of the EU gaming law, adding to the online gambling market which is already estimated to be worth just above €1 billion. Keep in mind though that only 20% of Polish people declare being comfortable enough to communicate online in English.
Contact us here for a quote on localisation into Polish.
♣ Chances in Falun: Poland is among the top 10 nations with the most gold medals in FIS Nordic World Championships. They are traditionally very competitive in cross country skiing and ski jumping, and the 2015 World Championship is no exception. Justyna Kowalczyk's career has probably peaked already, but she cannot be ignored among the favorites, especially in the Sprint Classic and the 30 km. Poland should also have good chances in the team sprint for women.
In ski jumping Kamil Stoch is 2nd only to Germany's Severin Freund when the bookmakers decide which athletes get the lowest odds.
♣Today in Falund: is the first day of medals being awarded as the sprint classic finals for men and women starts from 15:15 CET.
WEDNESDAY 18TH FEBRUARY: CZECH REPUBLIC
♣ Moment: The biggest star in the history of skiers from the Czech Republic is Kateřina Neumannová followed by Lukáš Bauer. Neumannová won the 10 km gold in freestyle event of the 2005 FIS World Ski Championship and did not retire from her Olympic career until she won gold in the longest cross country skiing event for women (30 km) in Torino 2006.
♣ Market: Recent studies showed that the Czech Republic has one gambling machine for every 200 citizens. As a country of 10.1 million people, it ranks #2 in the world among countries with the most land-based gaming operations per capita.
It was after the European Commission's intervention in 2013 that new gambling legislation in the Czech Republic was drafted. In the autumn of 2014, the Finance Ministry announced its willingness to allow foreign gambling companies access to the Czech market. The new law is expected to enter into force in the early quarter of 2016.
Contact us to learn how our Czech translation services can help you break into the Czech market.
♣ Chances in Falun: Lukáš Bauer is still active and is considered an outsider on the men's 50 km, but the biggest favorite from the Czech squad in Falun is Roman Koudelka (Ski Jumping).
TUESDAY 17TH FEBRUARY: FRANCE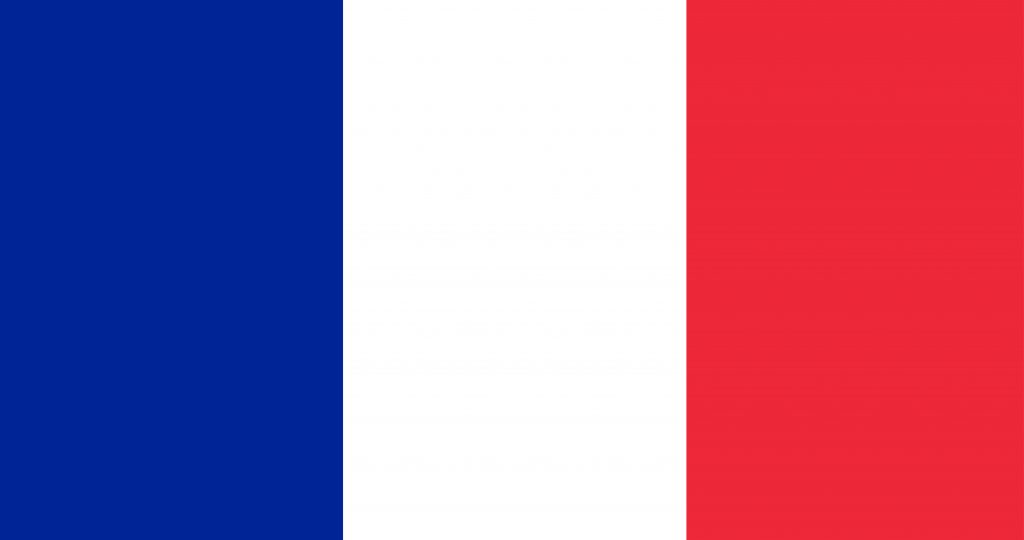 ♣ Moment: One of the most sought-after Nordic skiing events is of course the men's 4×10 km relay. France took bronze in the 2014 Sochi Olympics.
♣ Market: Since the 35-hour working week was implemented in France back in 2000, people have had more free time on their hands than ever before, and with the Internet being unlimited, very cheap, and widely available all over the country, France jumped onto the iGaming bandwagon like nobody's business: A kind of a perfect storm.
Add the fact that foreign languages have never been French people's strong suit, and you are looking at good arguments to contact us for a quote to translate your content into French.
♣ Chances in Falun: France has five gold medals, 2 silver, and 7 bronze from previous FIS Nordic World Championships and is always a force to reckon with. In Falun, it looks like Maurice Manificat is their strongest medal candidate among the nine athletes France is sending, at least on paper, and he is just inside the top 10 favorites in the 15 km freestyle.
MONDAY 16TH FEBRUARY: SPAIN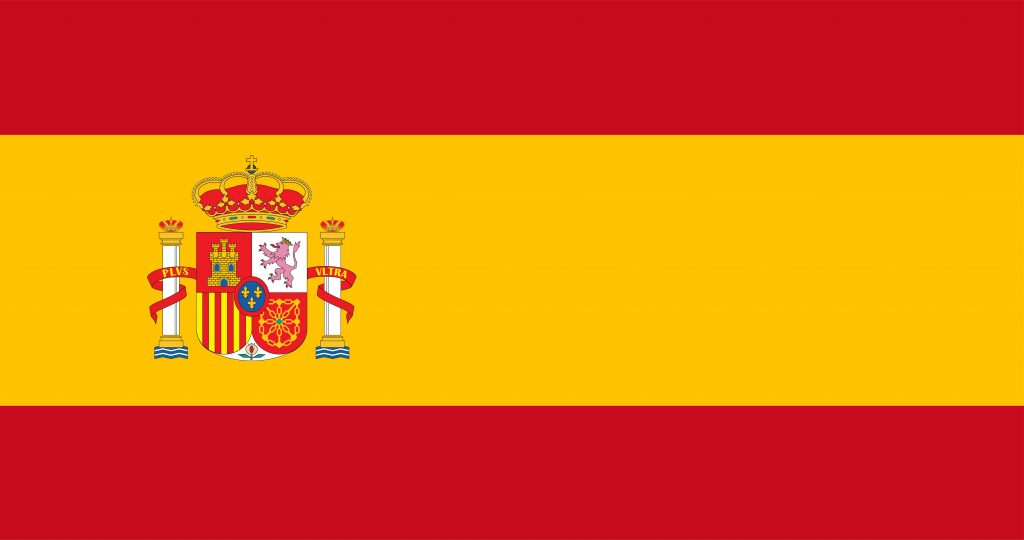 ♣ Moment: Spain is registered with one gold medal and one silver medal at the FIS Nordic World Championship. As far as we can understand, these two medals are the ones won but later taken away from Johann Mühlegg who was disqualified because of blood doping. So it was not a great moment, but it was an important moment.   
♣ Market:  Spain presents operators with a bit of a conundrum. Its faltering economy, poorly planned regulation of the online gaming market and negative tax situation are all legitimate concerns for operators. However, Spain continues to have a very significant Gross Gambling Revenue (GGR), a strong betting culture, a large population passionate for sports, and a strong potential for growth. It should obviously be added that Spanish is not only spoken in Spain, and the markets of South America include some of the most promising ones for many gaming companies. Localisation is advised when targeting Spanish-speaking players from different countries, but since the differences are not significant we can offer different varieties of Spanish gaming localisation at a low cost. Contact us for more information or click the infographic preview.
♣ Chances in Falun: None as far as we can see.
SUNDAY 15TH FEBRUARY: ROMANIA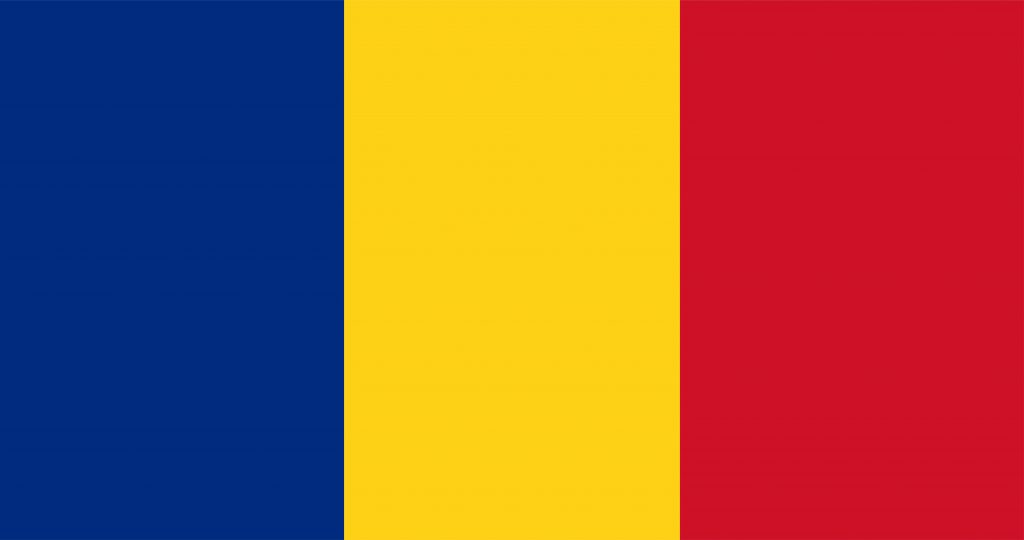 ♣ Moment: Although home to famous ski resort Poiana Brașov, Romania does not have a lot to show for in the history of the FIS Nordic World Ski Championships. They got two 17th places in Bobsleigh (not included in FIS Nordic) in the Sochi Olympics.
♣ Market: The emergency ordinance issued last year is expected to significantly lower the taxes (a move that will encourage foreign gaming providers), and to double the duration of licenses to 10 years (consequently making the national gambling market more attractive to international iGaming companies). To cut a long story short, this gambling reform should considerably improve gambling regulation and create a win-win situation for everyone involved.
Click here to contact us and discuss your localisation needs in Romanian.
♣ Chances in Falun: None as far as we can see.
SATURDAY 14TH FEBRUARY: SLOVAKIA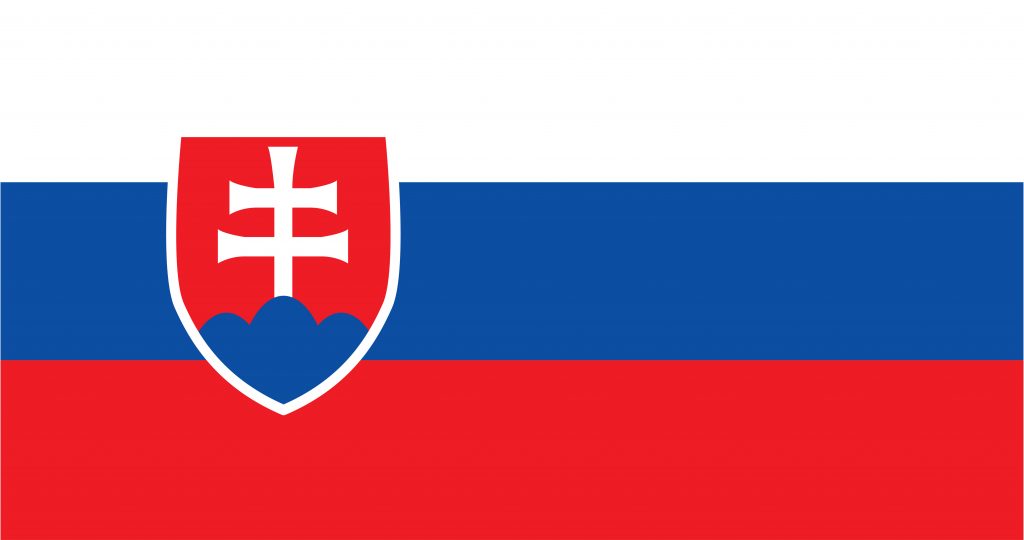 ♣ Moment: Slovakia never took gold at the FIS Nordic World Championships but has one silver. Anastasiya Kuzmina is the big winter sports star with Olympic gold medals from both Vancouver and Sochi.
♣ Market: Nowadays, games of chance in Slovakia are more popular than ever. In 2011, the government proposed a ban on foreign-based online casinos but shortly after withdrew its proposal due to opposition from the EU. Gamblers from Slovakia are allowed to play or engage in their favorite casino games on all foreign-based websites, many of which offer gambling in Slovak.
Click here to ask for a translation quote in Slovak.
♣ Chances in Falun: None as far as we can see.
FRIDAY 13TH FEBRUARY: BULGARIA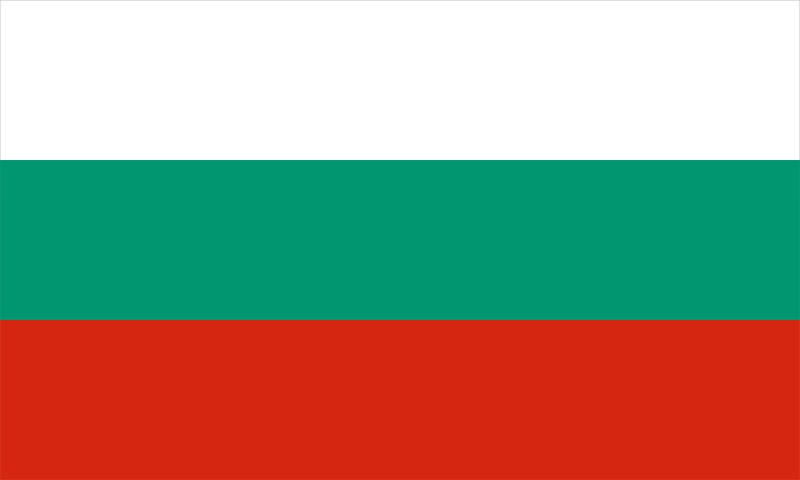 ♣ Moment: Without a doubt when Ekaterina Dafovska won a gold Olympic medal in biathlon at the 15 km Individual event during the 1998 Winter Olympics in Nagano.
♣ Market: The dark clouds were swept away and the end of 2013, when the Gambling Reform Bill passed in Bulgarian parliament. Created with the obvious intention to attract foreign iGaming companies to the Bulgarian market, the bill softened the country's gambling tax policy. Since then, Bulgaria has been continually attracting renowned gambling brands and the first gambling license was handed out to PokerStars in early 2014.
Click here to contact us and discuss your localisation needs in Bulgarian.
♣ Chances in Falun: Biathlon is not on the program in the FIS Nordic World Ski Championship (they have their own world championship in Kontiolahti in March), so it would come as a surprise if an athlete from Bulgaria claims one of the top positions in Falun.
THURSDAY 12TH FEBRUARY: ESTONIA

♣ Moment: The Estonians certainly had their moment in the 2006 Winter Olympics in Torino when they were beaten only by Italy in the race for more cross country skiing gold medals. Their biggest stars were Kristina Šmigun and Andrus Veerpalu, who both have individual gold medals also from the FIS Nordic World Ski Championships.
♣ Market: The Estonian gaming market has been gradually opened up since 1994. In 2011 the
government decided that foreign companies could get "access" to Estonian players, as long as their servers were located in Estonia. In 2012, this requirement was removed. Research shows that at least 80% of the adult population has gambled at least once (843 200 Estonians). Lotteries are the most popular game, followed by sports betting, slot machines, and card games.
Contact us for a quote to translate your content into Estonian.
♣ Chances in Falun: Probably not a lot, but watch out for upcoming Nordic Combined talent Kristjan Ilves.
WEDNESDAY 11TH FEBRUARY: SLOVENIA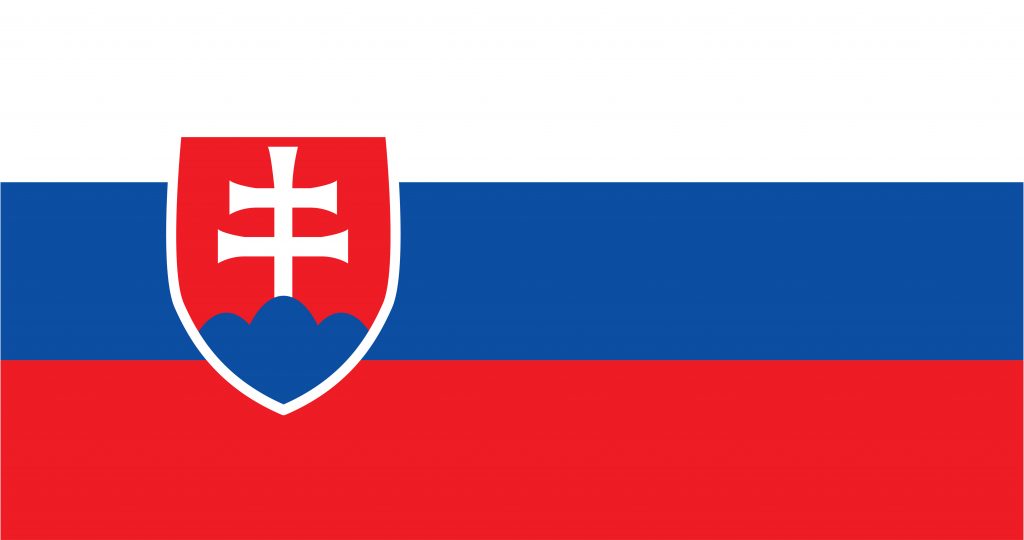 ♣ Moment: We cannot get past Planica when talking about memorable winter sports moments in Slovenia – perhaps THE most fierce ski jumping hill in history. Here is a video from 2005 when Bjørn-Einar Romøren broke the world record for the longest jump, landing after 239 meters.
♣ Market: The government of Slovenia was against the idea of awarding any licenses to online gambling sites up until the end of 2013. The beginning of 2014 saw a fresh gambling law called the "New Gaming Act", a juridical event that was a big step in the good direction for online gambling. According to this law, gambling websites wishing to operate on the Slovenian market are bound to apply for a license. Even if its population does not exceed 2 million people, Slovenia is not a country to be ignored when it comes to future gaming potential. With a monthly average wage of $2701, the small Alpine state in North Balkans enables a competitive lifestyle in the region. Click here to contact us and discuss your localisation needs in Slovenian.
♣ Chances in Falun: The bookmakers are not considering Slovenia among the top favorites in any event in Falun 2015, with the exception of Peter Prevc (Ski Jumping HS134). With 7 in odds at Bwin, he is only ranked behind Germany's Severin Freund and Poland's Kamil Stoch.  Katja Visnar is ranked as an outsider with 51 in odds in the Women's Sprint Classic.
TUESDAY 10TH FEBRUARY: DENMARK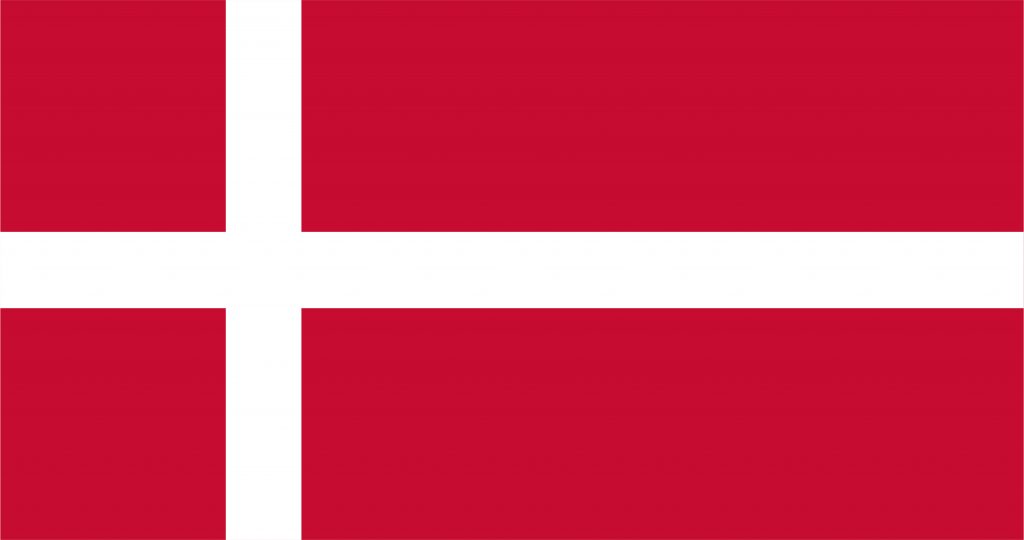 ♣ Moment: I had to dig deep down in the archives to find anything here. Denmark does not exactly have a proud history of winter sports achievements and being Norwegian myself, I am of course the first one to point that out after being heckled every time there is talk of football. It seems that the biggest moment in Danish winter sporting history is from the Nagano Olympics in 1998 when the female Danish curling (chess on ice) team won silver.
♣ Market: The potential of the Danish gaming market is however among one of the tops in Europe. The Danes have high salaries and short working hours, and research shows that 1 in 4 Danes participate in real-money gambling on a weekly basis. The state gaming monopoly opened in 2011, and the only thing limiting the Danish gaming market these days seems to be the relatively small population and the fact you need a license to operate.
Contact us for a quote to translate your content into Danish.
♣ Chances in Falun: Denmark has never won a medal at the Nordic Ski World Championship, and to be honest I am not sure if they are sending any competitors to Falun?
---