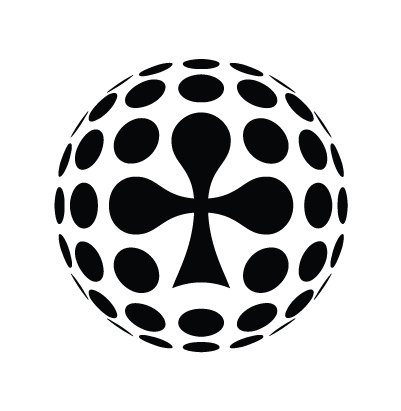 Fri Oct 4th / All-in Global / Archived
WHAT THE WORLD CUP TEACHES US
There can only be one winner at the World Cup but it's a competition that goes beyond points, goals and wins. Here's why it's the journey that really matters.

Someone always has to miss
Colombia have just lost on penalties to England.
Carlos Bacca is crying. He'll go back to his hotel room tonight asking himself the same question over and over again.  "Why didn't I hit it the other way? If I'd gone left and hard we'd still be in the World Cup. We're not."
Falcao is crying. He's been a warrior tonight. He's led the line for 120 minutes, going up for headers, flicking the ball on for his team-mates, fighting for every free-kick, every inch of grass. He's been Colombia's captain in every sense.
James Rodriguez is crying. He didn't even get to play. An injury robbed him of the chance to guide his country to a World Cup quarter-final and he watched the game first from the stands and then from the bench. Helpless. Powerless. If Colombia had beaten England on penalties he would probably have recovered in time for the next match. They didn't.
Harry Kane is leading the celebrations for England. He looks like the sort of bloke who would ring at your doorbell asking you to sign for a delivery from Amazon. He looks like you or me. But tonight he was a World Cup hero.
Doc, I think I have World Cup fever
Fast forward two weeks. One by one they've all been knocked out until only France are left standing.
They've boarded their planes, put their feet up for a couple of weeks and then started getting ready for the new season. They'll look forward to that. Being busy and active is better than moping around and wondering what might have been.
But to think of a World Cup as one winner and 31 losers is missing the point.
In the weeks building up to a World Cup and while your team is still in it, there's a buzz in the air. You won't find 'World Cup fever' in a medical book of ailments but it should be there. Symptoms include high levels of adrenaline, unusual amounts of optimism, a wandering mind, re-discovered patriotism.
This last symptom is an important one. If you're, say, French or Spanish, it's becoming increasingly harder to draw boundaries. We use the same currency, we work and travel in different countries throughout our careers, we all speak English.  Well, maybe not the French.
We drink the same brand of coffee, we eat the same franchised burgers. In the days of the EU, we're just Europeans. It may seem a bit old-fashioned but it's no bad thing that for a few weeks every four years we embrace what it means to be Portuguese, or Danish or Polish.

The food we eat, the language we speak, the way we dress, the songs we sing.
And winning isn't everything. It can't be. If it was, we wouldn't bother with anything.
Try telling South Korea that it's just about winning the World Cup or not. For 90 minutes they went toe-to-toe with Germany, the World Champions, and beat them.  It wasn't enough to get out of the Group Stages but you can't take that feeling away.
Try telling Panama. They lost all three games and conceded 11 goals. But they also scored their first-ever goal at a World Cup. That will live long in the memory.
It's the memories that stay
Fast forward a week after that dramatic win over Colombia and this time it's Harry Kane standing in the centre of the pitch, looking around. He's not crying but his team-mates are. They've just been knocked out of the World Cup by Croatia. They've gone from ecstasy to agony and now it's their turn to feel the pain, to wonder what might have been. There was no controversial refereeing decision to blame, no hard luck story. They were beaten by the better side on the night. Life goes on.
A World Cup campaign is a journey. Like your school years, your University ones, your time at a company, a holiday, a relationship, a friendship, a marriage, parenthood. These things aren't measured in numbers.
It's not about money or points or grades, it's about what you learnt, what you experienced. How you conducted yourself, the people you met, the spirit in which you took part and the way it made you feel. In life we can't all be Neymar or Kane or Hazard with God-given talent and the athleticism to go with it to shine on football's biggest stages.
But we can be the person who puts an arm around the shoulder of the guy whose team has just gone out. The one who is as gracious in accepting defeat as in rejoicing victory. The one who looks beyond who won and lost.
In the end an impressive France beat an exhausted Croatia 4-2 in an entertaining final. We have our winner.
32 teams arrived in Russia looking to win the World Cup. 31 didn't pull it off and went home with varying degrees of disappointment in their luggage. It didn't happen for them this time and only France will know how it feels to be able to say they're World Champions for the next four years.
But it could have been worse for those 31. They could have not been there at all.
—
Get in touch with All-in Translations to learn how we can help you with your sports content needs and give you a more global exposure. 70+ languages available.
---