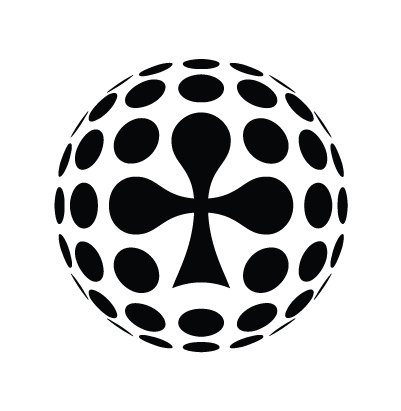 Fri Oct 4th / All-in Global / Archived
WORLD CUP COUNTRIES AND THEIR GAMING MARKET POTENTIAL
While we count the days until the World Cup in Brazil, All-In Translations have prepared a market analysis of all the 32 qualified countries and presented the data for the top 22 countries in awesome info-graphics.
We will start with number 1 and 2 with the country/language which has the biggest market potential for gaming companies, and continue with two updates until the World Cup kicks off on 12th June. Click each country to see full article + full info-graphic about the market potential.
27 May: 1st Argentina and 2nd Brazil
28 May: 3rd Japan and 4th Mexico
30 May: 5th Russia and 6th Ghana
31 May: 7th Colombia and 8th Nigeria
2 June: 9th Netherlands and 10th Germany
3 June: 11th UK (England) and 12th France
4 June: 13th Chile and 14th Spain
5 June: 15th Italy and 16th Switzerland
6 June: 17th Portugal and 18th Australia
7 June: 19th Greece and 20th Croatia
8 June: 21st Ecuador and 22nd Uruguay
We have to emphasise that this is our opinion only. We have, however, based it carefully on the data collected. The key data are market potential, online behaviour, Gross Gambling Revenue (online) and legality/regulation.
The data used is as recent as we could find. We have tried to find sources with data for all or many countries, in order to increase the value of comparison, but obviously this is not always possible. For instance, leisure hours per day sometimes include personal care and other times even eating and sleeping, therefore we encourage users to check the sources below each info-graph on the language page for each country or to contact us for clarification.
Do you disagree with our ranking? We would love to hear your opinion. Comment below on the article or on Linked In/Facebook. For the fun of it, we have also included a video clip where the fans of each country are singing for their team.
We can provide betting translation, betting localization and sportsbook content in the languages of all 32 countries. With a 24 hour turnaround and no minimum fees it is not too late to make an impact.
1st place: Argentina – The sleeping giant of iGaming
Click here to see full article + full info-graphic
No other country in the Southern hemisphere has a higher gambling revenue than Argentina with an annual estimated of $4-5 billion. It is no surprise that a large portion of this comes from sports betting. Argentinians are, safe to say, crazy about football.
Regulated gambling creates a lot of tax revenue in Argentina, and the government has opened for licensing of online gaming sites. The authorities are less welcoming to online gaming sites based abroad, but the Argentinians continue to play on foreign sites. It is however crucial to localise your content for the Argentinians, in order to create a sense of belonging.
One of the reasons we have considered Argentinian Spanish as the country/language with the big potential, is the fact that this version of Spanish is very similar to the Spanish spoken in several other countries. This means that you can localise your gaming material into Argentinian Spanish and make the content "feel like home" for the people in countries like Chile, Ecuador and Uruguay only with a few minor adjustments.
2nd place: Brazil – Huge potential, outdated legislation
Click here to see full article + full info-graphic
Brazilian Portuguese is spoken by virtually all of the 200 million inhabitants of Brazil and by perhaps two million Brazilian emigrants. No other country in Central or South America has a higher total online B2C spend, and with a solid base of regular Internet users and a long history of gambling, there is no doubt that Brazil has the potential of becoming an enormous market for online gaming.
A recent study of the illegal gaming market in Brazil reported that Brazilians bet about $800 million online every year. Gambling may be considered illegal, but the Brazilian play online. Also worth mentioning is that football is considered as religion, and the religion of football says nothing about wagering a few dollars on your favourite team.
.
If it weren't for the outdated gaming laws of Brazil, they would easily be at number 1 on this list. Internet and Smartphone penetration are lower than in Argentina, but then again the population is almost five times higher. Read more about the Brazilian gaming market and linguistic considerations for Brazilian Portuguese here.
Funnily enough, the final of the World Cup might end up being Argentina against Brazil. These two teams are the biggest favourites, and will avoid each other in the knock-out stage prior to the final. Will the pressure be too much? Or will they dance their way to Rio on 13th July?
The slogan of the World Cup is ALL IN ONE RHYTHM. Seems like Adidas might have had a thing or two to say when that decision was made. In any case, All-In Translations will be back tomorrow when we will take a look at number 3 and 4 on the list of World Cup countries and their gaming market potential.
3rd place: Japan – Big online spenders, laws opening up
Click here to see full article + full info-graphic
There are three main reasons why Japan has an enormous potential as a market for gaming companies:
1: In Japan they play Pachinko (land based gaming machine similar to a slot machine) for more than $190 billion every year. The Japanese also like to wager on horse racing, lottery, motor sports, and last but not least on toto (football pools). Japan made it to the World Cup once again, and this is how they celebrated when beating Denmark in 2010.
2: The Japanese people are big spenders online. Estimates show that the total online purchases (B2C) in 2013 was a whopping 11 trillion Yen ($108 billion), and almost 80% of Internet users bought something online.
3. There is a trend of more liberal laws towards gambling. Allowing land based casinos (or not) have been an important topic of political debate lately, and legislation appears to be close, according to recent reports. All state regulated games have a substantial house edge, so Japanese people are prone to search online for better deals.
But there are many things to consider when trying to attract Japanese players. Culture and language are two of the most important considerations, and All-In Translations can help you with this.
4th place: Mexico – Large population, unrestricted advertising
Click here to see full article + full info-graphic
A large population (116 million), high percentage of Internet users making online purchases (61%), legislated online gaming and few restrictions on iGaming advertising are among the factors that potentially make Mexico one of the most lucrative market in Latin/South America for gaming companies to invest in.
It is also safe to say that the Mexicans go into the World Cup filled with expectations, after winning the gold at the Olympics in London 2012.
5th place: Russia – Curtains, snowballs and horses
Click here to see full article + full info-graphic)
When the Russian Language Manager of All-In Translations was asked to explain the potential of the Russian gaming market, he wrote:
"When the 'iron curtain' was lifted, it all started to grow like a huge snowball. There are few places in the world where iGaming, online casinos and poker battles have become bigger hits. Statistics also show that the Russians are number 1 in the world for PC gaming. A Russian would very slowly prepare his horse for riding, but once it is ready, the ride will take your breath away!".
When we tried searching for Russia football fans on Google (videos) we were not impressed though. After two pages of videos of football fans fighting, we found a pretty powerful display of Russian fans singing their national anthem.
If this keeps up in Brazil, the other fans will have trouble matching the volume.
6th place: Ghana – To gamble is to contribute
Click here to see full article + full info-graphic
Did you know that the people of Ghana can include gambling in their tax returns? This is probably why the gaming revenues increase towards the end of every fiscal year.
In Ghana, gambling is widely accepted in social contexts, as it is considered an entertaining way of contributing to society. More importantly: the economy of Ghana is in the top 10 list of the world's fastest growing economies, and no other African country has faster Internet or higher smartphone penetration.
Last but not least, the vast majority of the people of Ghana speak English, and with a simple localisation tuning at a low price, All-In Translations can make your website or game "feel like home" for the fast growing online population of Ghana.
Ghana is qualified for the 2014 World Cup, and after what happened in South Africa they will surely be a moral favourite among many neutral fans (Luis Suarez not so much). Below is a video showing the highlights from the most memorable game of the 2010 World Cup.
7th place: Colombia – Full-fledged online gaming legislation on the way?
Click here to see full article + full info-graphic
With the government considering full-fledged legislation on online gaming, Colombia is a market with tremendous potential as evidenced by the huge success of its local Andean Gaming Trade Show, FADJA, held every year in the country as the gateway to Latin America.
The thing most people remember about Colombian football is surely the scorpion kick of René Higuita. You might not have seen so many other highlights from the charismatic goalkeeper though, and below is a highlight reel. One might argue this is not efficient goalkeeping, however, it is world class entertainment.
8th place: Nigeria – Mobile gaming take off?
Click here to see full article + full info-graphic
In Nigeria there is a 38% Internet penetration, 30% smartphone penetration and a 16% (!) growth of Internet users between Q2 2013 and Q2 2014.
Statistics also show that there are 48.1 million active internet subscriptions through mobile phone networks. In other words, there is no doubt where the market potential lies in Nigeria: mobile gaming.
There is also no doubt that the Nigerian fans will lit up the atmosphere in Brazil this summer.
9th place: Netherlands – Market opening in 2015
Click here to see full article + full info-graphic
Reports indicate that the Netherlands will open its online gambling market in 2015. The price for a license application is between €35k and €50k, and a granted license will be valid for five years including the full range of online gaming products (sports betting, poker, casino).
This will surely be a hot topic for discussion at the iGaming Supershow in Amsterdam in June 2014. All-In Translations will attend the conference, and although we will be busy watching the games of the World Cup, we can surely book in a meeting if you would like to discuss for instance how we can help with the translation of your online gaming license application documents into Dutch.
We simply cannot wait to be in Amsterdam during the World Cup, surrounded an orange sea of Dutch fans dancing happily in the streets. See you there!
10th place: Germany – Mobile market to double in few years
Click here to see full article + full info-graphic
Is the German online gaming market saturated? One might think so, as the E-commerce sector is one of the most mature of its kind in the EU. But German undoubtedly seem like a land of promise for online gaming operators, and there is little doubt where the biggest potential lies:
Mobile gaming, of course.
The mobile gaming market in Germany is predicted to double from 2012/2013 to 2015, with an estimated online Gross Gambling Revenue of $23 billion in 2015. That means $333 per German adult. With an increasingly liberal gaming legislation, Germany seems like a safe bet with a lot of potential. Speaking of safe bets – do you think Germany will win if one of their games goes to penalty shootout?
11th place: England (UK) – Hungry for betting, starved for success
Click here to see full article + full info-graphic
There is no more mature market for online gaming in Europe than the UK. Still, land based gaming has a marginal upper hand on online gaming (51 vs. 49% according to the newest numbers from the UK Gambling Commission), but there is plenty of reason to believe that this table will turn shortly, if it hasn't turned already.
Set aside from the Nordic countries, no other European country can match the hunger of the Brits when it comes to % of Internet users who bet/gamble/play lotto online. Considering an adult population of almost 50 million it would be silly to exclude the UK from your target group, especially since your source texts are probably written in English anyways.
We do however recommend our companies to localise their English into a UK version, as the Brits would probably be hesitant to place a bet on "soccer", just for the sake of principle unless the odds are notably different.
One could argue that football is coming home to Brazil in 2014, but The Three Lions still argued a solid case with their song from 1998.
12th place: France – Do you speak English? Meh..
Click here to see full article + full info-graphic
Have you ever asked for directions at a train station in Paris? Then you know as well as us that foreign languages are not exactly the strong suit of the French people.
More and more online gaming companies are realizing the market potential in France, hence the increased number of applications sent to the French gaming authorities.
But where does the potential lie? First of all, few (if any) country can match the online gambling revenue of France. Second of all, the French have more leisure time on their hands since the 35 hour work week was implemented in 2000. Last but not least there are relatively few companies fighting for the attention of French Internet gamblers, but we hope you take our word for it when we say there is little use in launching your games in France without a properly localised French version.
It is said that the French national team is building for the Euro 2016, on their home turf, but as favorites in the easiest preliminary group in the World Cup they simply cannot be ruled out. Below is a presentation of the French 2014 World Cup team.
13th place: Chile – "The Amsterdam" of online gaming
Click here to see full article + full info-graphic
Chile is known to be one of the world's most permissive nations for online gaming, as well as one of the most stable and thriving economies in South America.
Add high Internet penetration, a high percentage of Internet users buying stuff on the Internet, and you are most definitely looking at a country with a country with a lot of potential for online gaming companies.
Not only will you have the chance of getting a good ROI per player, you will also avoid much of the hassle dealing with the local gaming authorities which can be a challenge in other places.
Below is a heartwarming documentary about a Chilean "Super Fan" travelling to see his country in the 2010 World Cup.
14th place: Spain – Strong betting culture and significant GGR
Click here to see full article + full info-graphic
Spain's dropping economy, badly planned online gaming market regulation and unfavorable tax situation are all legitimate concerns for operators.
However, Spain continues to have a very significant Gross Gambling Revenue (GGR), a strong betting culture, a large population (almost 40 million adults) passionate for sports, and most importantly a strong potential for growth.
If executed with finesse, Spain is surely a market worth considering for initiatives from online gaming companies.
The Spanish also know how to play football by the way. Below is a highlight reel from what is said to be the toughest World Cup final in history.
15th place: Italy – 2.8 million online players
Click here to see full article + full info-graphic
Online gambling was made legal in Italy in 2007, and the government has shifted from banning all gambling to differentiating between legal and illegal gambling. During the last years, Italy has been considered a pioneer with its legislation handling.
The government is trying to channel all online betting through dot it domains, and are attempting to block sites based abroad for Italian players, but these attempts have been both unsuccessful, and fought in court as contradictory to EU laws.
2.8 million Italians played online for money in 2012 for a total of $1.2 billion. 4% of Italian Internet users bet/gambled/played lotto online in 2011, while 41% of Internet users made an online purchase in 2013 with a total of $15.2 billion spent on E-commerce.
In the 2014 World Cup the Italian team is up for a screamingly interesting challenge from the get-go as they take on England on Sunday 15th June. The last time these two teams met in a big international competition (Euro 2012) it ended with a penalty shootout.
PS: We have made localised World Cup Calendars for both UK and Italian wives and girlfriends, you can check them out here).
16th place: Switzerland – New gaming laws coming soon
Click here to see full article + full info-graphic
The Swiss love to gamble, and statistics show that 43% have gambled at a brick & mortar casino. A new more liberal online gaming legislation is now being processed, and the first draft of the new gaming act was finally published on April 30th 2014.
Despite political stability, the Swiss legislative mills are however known to grind slowly, so it is uncertain when and how the new law will come into place.
The Swiss national team won what might have been the easiest group in the history of European World Cup qualifications, and got lucky again in World Cup 2014 draw. Matched against France, Ecuador and Honduras, Switzerland cannot be ruled out for a place in the knock-out stage.
Below is a video showing their way to Brazil.
17th place: Portugal – Online gaming regulation by end of 2014?
Click here to see full article + full info-graphic
The Portuguese are already among the biggest participants, in terms of spending per capita, in the Euro Millions lottery shared by nine European countries.
Although it is still unclear how the government intends to regulate Portugal's online gaming and betting markets, the proposal discussed last year by the parliament hints that the country could establish Europe's next monopoly.
As Portugal is desperately in need of tax revenues, State Minister Paulo Portas has announced recently that there will be potential online gambling regulation by the end of 2014.
By that time Portugal may be World Champions of football, but that will happen only if Christiano Ronaldo is in sensational form. Should it happen, there is no doubt the passionate Portuguese people will celebrate loudly.
18th place: Australia –
Click here to see full article + full info-graphic
The Australians love horse racing and pokies (equivalent of slot machines), and there is a strong national focus on responsible gambling.
Down under they have their own version of English which some might say is quite entertaining, and the Australians are passionate about their football. The World Cup in Brazil 2014 will be no exception.
19th place: Greece –
Click here to see full article
20th place: Croatia –
Click here to see full article
21st place: Ecuador –
Click here to see full article
22nd place: Uruguay –
---