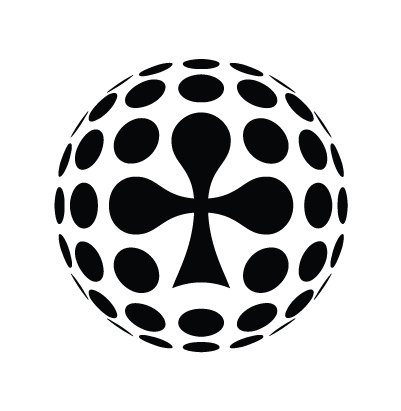 Fri Oct 4th / All-in Global / Archived
THERE ARE MANY POLYGLOTS IN THE PREMIER LEAGUE. BUT WHO IS THE ONLY HYPERPOLYGLOT?
The definition of "hyperpolyglot" varies depending on the source, but according to Wiktionary it is someone who masters or becomes fluent in six or more different languages.

Michael Erard, the author of the book "Babel No More", made the cut-off between a "polyglot" and a "hyperpolyglot" at 11 languages when searching for the world's most extraordinary language learners.
11 languages is also the number of languages spoken at Watford, which was the most multilingual club in the Premier League in 2016.
Today is the kick-off (finally!) for a new season and below you will find the top 3 list of people in the league who speak the most languages. As far as we know, there are quite a few polyglots, but only one hyperpolyglot.
But first let's get the criteria straight:
Six languages or more = hyperpolyglot
Five languages = quintilingual (and polyglot)
Four languages = quadrilingual (and polyglot)
Three languages = trilingual
Two languages = bilingual
One language = British or American
All kidding aside, if you are hiring language personnel we strongly recommend you test the proficiency of the languages they will be working with. It is not uncommon to exaggerate in the languages part on the CV, and there is a big difference between understanding a language and producing, for example, written material that will be published on a website. There is also a big step from being able to communicate fairly professionally, for example as a customer support agent, to mastering the art of writing or translating a text where the intention is to present a brand or to sell a particular product.
At All-in Translations we deliver language services to companies involved in gaming and sports. In addition to translations and content writing, we also offer language proficiency testing where you can get a full understanding of which tasks a candidate can be trusted with. It's easy, affordable and available in 70+ languages. You can read more about it here.
1: Romelu Lukaku
Born in Antwerp in Belgium from Congolese parents he learned two languages from the get-go: French and the Swahili variant of Congolese. Growing up in Belgium, he was also bound to pick up Dutch.
Lukaku also learned English and Spanish in School, so by the time he made his debut for Anderlecht in the Belgian Top Division at age 16, Lukaku could make himself understood in 5 languages. At Anderlecht he had several Brazilian team mates, and after a while he could add Portuguese to his language list on his CV. That's 6. It is also reported that he is currently learning the German language. And should we count Flemish as a language or a dialect?
"Flemish is like Dutch so I'm not sure you can count it", Lukaku told Birmingham Mail back in 2002 when he had just signed for West Bromwich Albion.
This year he is 2nd favourite behind Tottenham's Harry Kane to become the top scorer in the Premier League. Pinnacle.com, which is one of our favourite clients, gives the odds of 6 to 1 and you can read why here.
Betfair, also one of our favourite clients, also holds Lukaku as 2nd favourite to win the Golden Boot, behind Kane and in front of Sergio Aguero of Manchester City.
(The images are screen captures from Football Manager and the "Languages Spoken" section is mostly in accordance with what we have found in other places).
2: Arsène Wenger
The Arsenal manager grew up speaking French and German, and has learned English, Spanish and Italian. That's 5. He also speaks some Japanese. Wenger is also known for fielding teams with few English players.
3: Henrik Mkhitaryan
The Armenian winger spoke five languages as of 2013: Armenian, Russian, English, French and Portuguese. He is also learning German. One can wonder if him and Lukaku, now team mates at Manchester United, will be communicating in English or French, or maybe even in Portuguese if they want their boss José Mourinho to listen extra carefully.
Are we missing some hyperpolyglots? Tell us!
Other notable language experts within football are:
Clarence Seedorf who speaks 6 languages fluently: Dutch, English, Italian, Portuguese, Spanish and Surinamese.
Luís Figo: Portuguese, Spanish, English, Italian and French.
Gianni Infantino (current FIFA president): Fluent in Italian, French and German, and also knows English, Spanish, Portuguese and Arabic.
PS: Did you know that All-in Translations is organising a five-a-side football league for companies in the gaming hub which is Malta? You can read more and sign up here (we only have room for a few more teams). Below is a 3D video of some of the team clowns/football, in case you were wondering if we take football seriously!
---