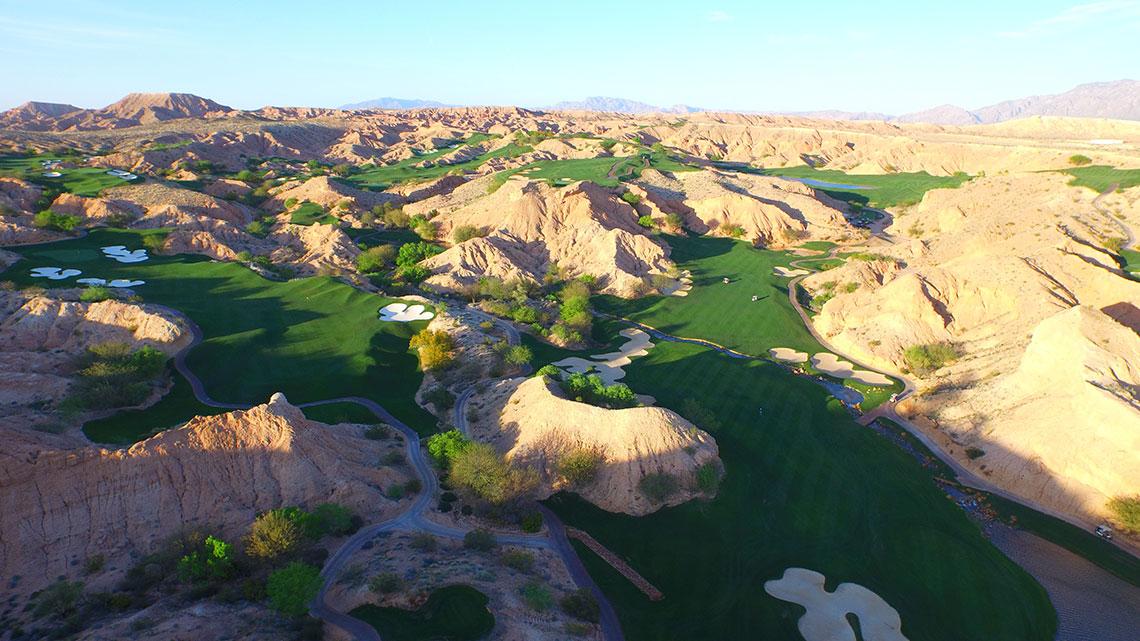 Thu Apr 8th / Roy Pedersen
THE ULTIMATE iGAMING CIRCUIT GOLF COURSE GUIDE
The golf season is about to heat up! We asked Jon Karlsen, aka Professor Putt, to share with us the best places to golf near 15 cities where you'd typically attend iGaming events.
Yesterday (April 8) was the first day of The Masters 2021 at the Augusta National Golf Club in Georgia. Tomorrow (April 10) is the annual Golfer's Day. On April 24, I'll start my first golf course, and a big reason for me to take up this sport is to sneak in a few rounds when traveling to iGaming conferences and trade shows around the world.
The combination of nature, hitting a ball, competing and betting sounds too good to pass up on. With strict restrictions for football activities at the moment, golf is a "pandemic-friendly" sport that seems like a great substitute. It's also common knowledge that golf is an efficient way to entertain a client, so when I start nagging people in my flight about gaming translation and other language services, they'll have nowhere to run!
Worked with Henrik Stenson, Peter Hanson and Suzann Pettersen
All-in Global was one of the first sponsors of the Malta Golf Expat Society. Golf is a popular sport among iGaming executives, and a great mood-boosting activity to spend a few hours, away from the hectic expo floors. We thought it wouldn't hurt to make an overview of the best courses that lie in and around those cities that are frequently hosting industry events.
To come up with a useful guide, we hired the help of a seasoned putting coach from Norway who has a better overview than most. He normally travels 150 days per year on a mission to improve the short game of professional players, and has worked with Henrik Stenson, Peter Hanson, Suzann Pettersen and the Swedish Golf Team, too. In the pages of the top Swedish golf magazine, svenskgolf.se, he was recently nicknamed Professor Putt.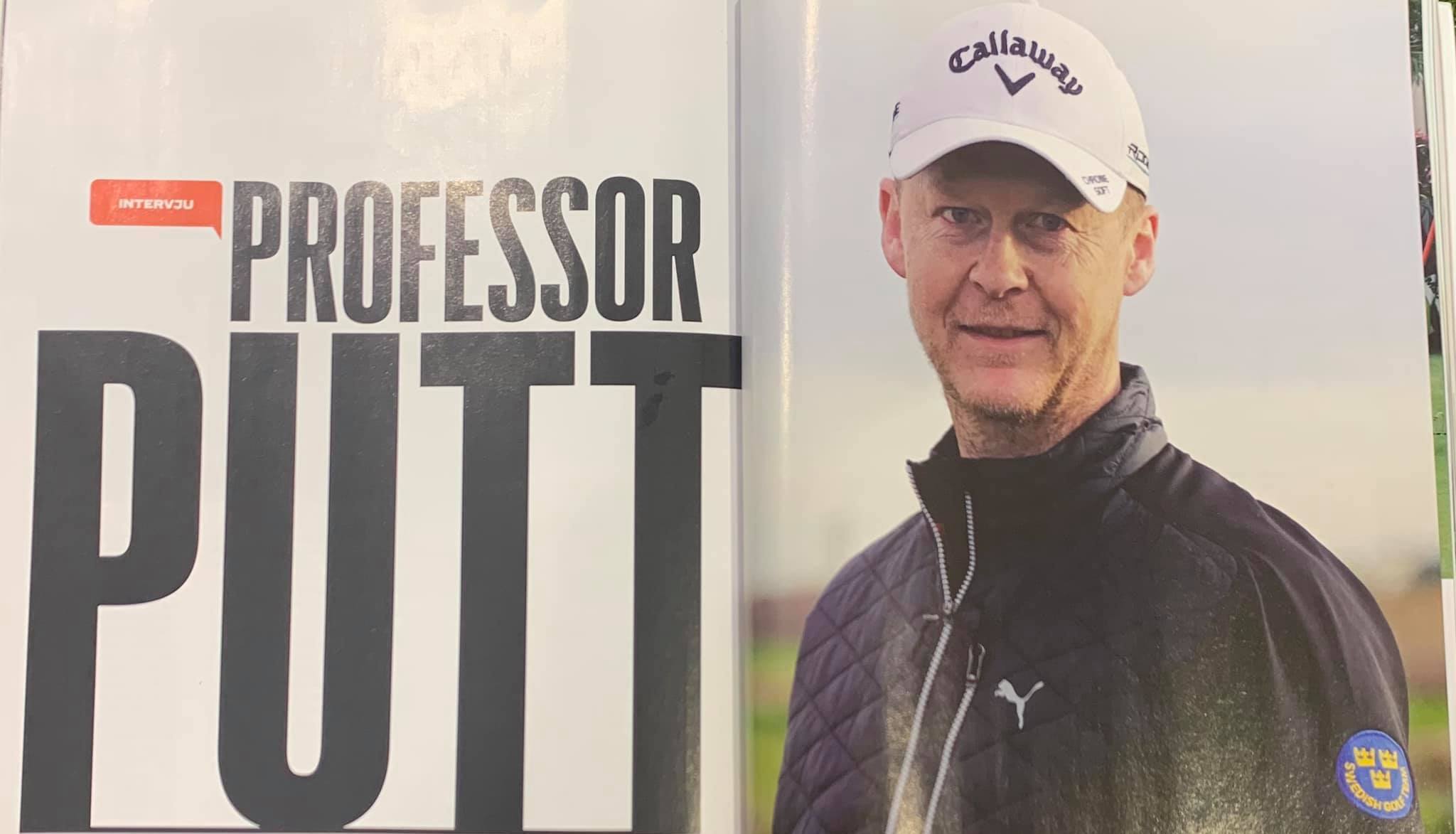 "The characteristics of a player with great putting skills are  good evaluation of the green, to start the ball off on a straight line and to have enough speed. They are offensive but also patient, and it's important to understand that you're putting performances will vary. The key is not to let yourself get affected by it", said Karlsen for svenskgolf.se.
Thinks DeChambeau can win the 2021 Masters Tournament
Karlsen's favourite to win this year's Masters is Bryson DeChambeau.
"He has the potential of bombing the course, and will be very dangerous in a good week", predicted Karlsen about the American who sits at around 25/1 as an outright winner with the bookmakers.
We selected 15 destinations from the iGaming circuit, and asked Karlsen to recommend one high-end yet public golf course for each. You can see the price for one round in brackets.
The iGaming circuit golf course recommendations from Professor Putt
Amsterdam – Kennemer Golf & Country Club
Kennemer is an old classic links course by the North Sea, situated only 30 min from Schipol Airport. Keep the ball low, it's windy out there! (150 Euro).
Stockholm – Ullna Golf & Country Club
Ullna Golf & Country Club is an exclusive course in-between Stockholm City and Arlanda Airport. Ullna is always in topnotch condition and beautifully located at Lake Ullna (1500 SEK).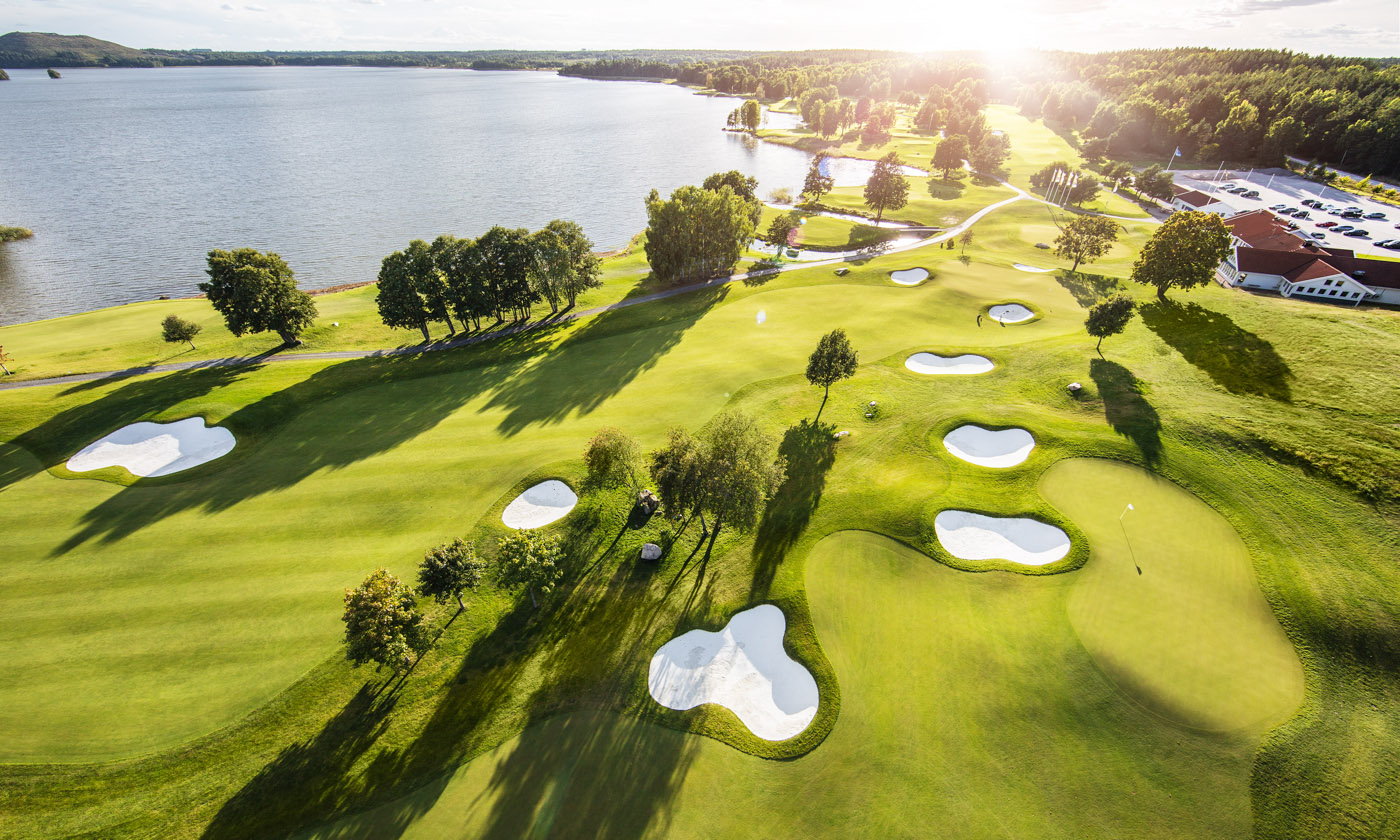 Copenhagen – The Scandinavian
The Scandinavian is a must-play 25 min north of Copenhagen. Two courses, plenty of water, and a spectacular club house, which itself is worth the trip (1500 DKR).
London – Sunningdale
The Old Course at Sunningdale is pure perfection – a beautiful inland course, and one of the absolute best courses in England. If you can get a tee-time here – just take it! Only 20 minutes from Heathrow. (275 GBP).
Las Vegas – Wolf Creek
Las Vegas has a lot of great golf courses to offer, but his time you need to leave town. A 75 minute drive northeast and you'll find Wolf Creek on the border to Utah. Wolf Creek might be the most spectacular golf course on the planet, and you simply can't miss this one! (220 USD).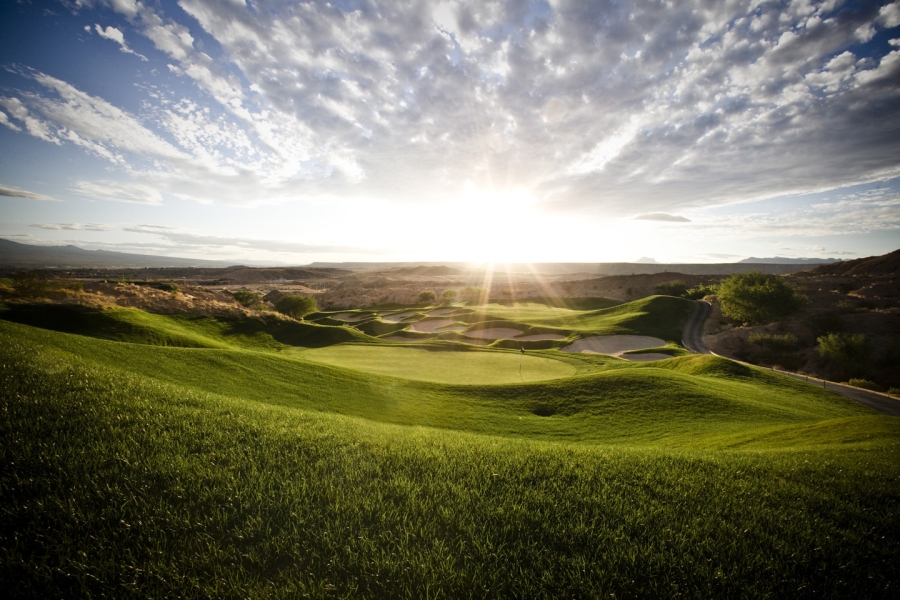 Macao – 澳門凱撒高爾夫 Caesars Golf Macau
Macao is densely populated, with few golf courses. Ceasar's Golf Macau is the choice if you want to play. (2200 Hong Kong Dollar).
Praha – Golfové hřiště Albatross
In Prague, Albatross is THE place to play. A great golf course which hosted tournaments on the European Tour. (2250 CZK).
Budapest – Pannonia
The closest course to Budapest is Pannonia which is 40 min from the city centre. This course is of international standard, and has an on-site hotel (26500 HUF).
Barcelona – PGA Catalunya
PGA Catalunya is the best golf resort in Spain. Fantastic hotel, food and facilities. The Stadium Course is a tough test in beautiful surroundings, and definitely worth the 1 hour-drive north from Barcelona. (225 Euro).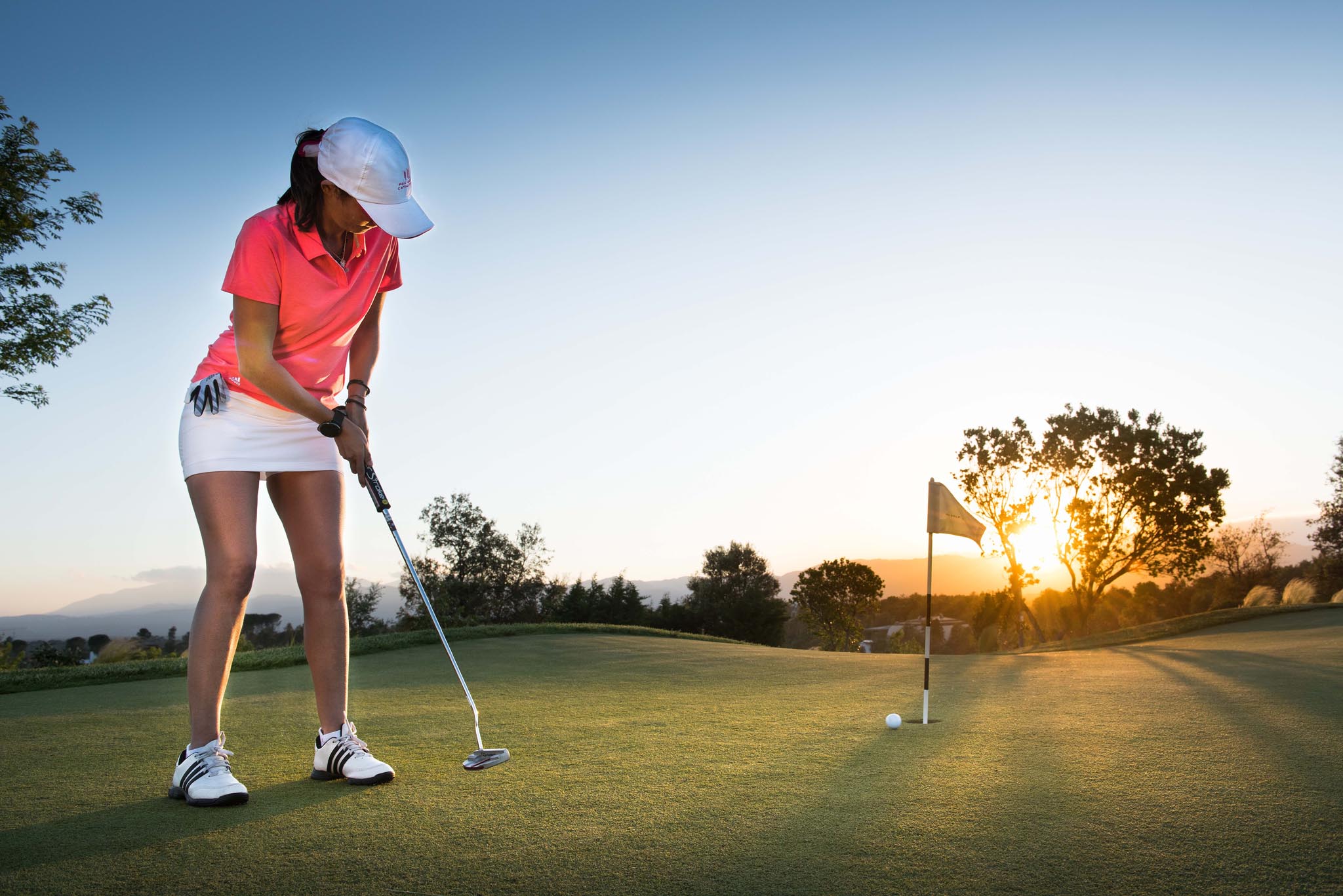 Buenos Aires – Olivos Golf Club
Olivos is a classic Argentinian golf club which hosted many championships. Only 30 min from Buenos Aires city centre. (3500 ARS).
Berlin – Seddiner See
Seddiner See (Südplatz) is the course to play in Berlin. Great facility, open course and fantastic condition. (100 Euro).

Sao Paolo Guarapiranga
Guarapiranga seems to be the only publicly available course around Sao Paolo. Located 40 km southwest of the city, and open for guests from Tuesday to Friday.

New Jersey – Bethpage State Park Golf Course
Pine Valley – labeled by many the best golf course in the world – is located in the state of New Jersey. It's ultra-private, has no website, and rumor goes that it's easier to golf on Moon's surface than getting a round at Pine Valley. More realistically, you should tee-up at Bethpage Black in New York, 90 min away from Newark Int. Airport. Bethpage Black is considered one of the toughest tests in golf, and will host the 2024 Ryder Cup. (150 USD).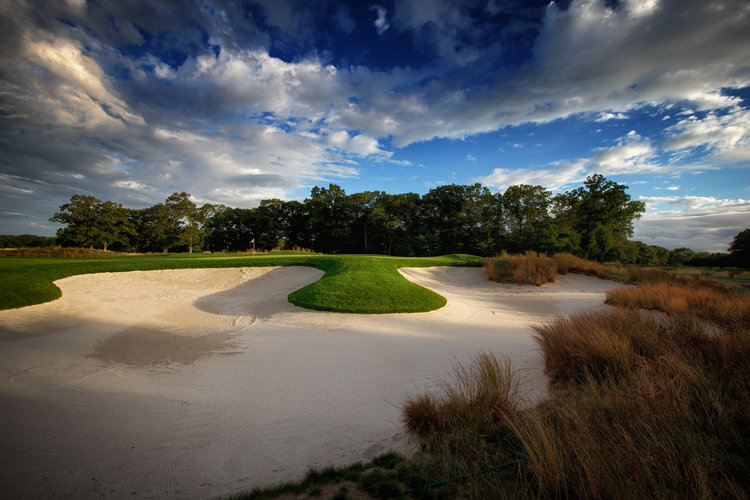 Dubai – JumeirahAll golf courses in Dubai are of top standards, but the pick would be the Earth Course at Jumeirah. The Earth course hosts the European Tour final every year, meaning that here you can test your skills against the best golfers in the world. (800 AED).

Riga – Ozo Golf ClubOzo is the premier golf club in Riga. It's spendidly located on the side of Lake Kisezers. The course is of high-standard, and it's only quick drive from the city centre. (60 Euro).

---