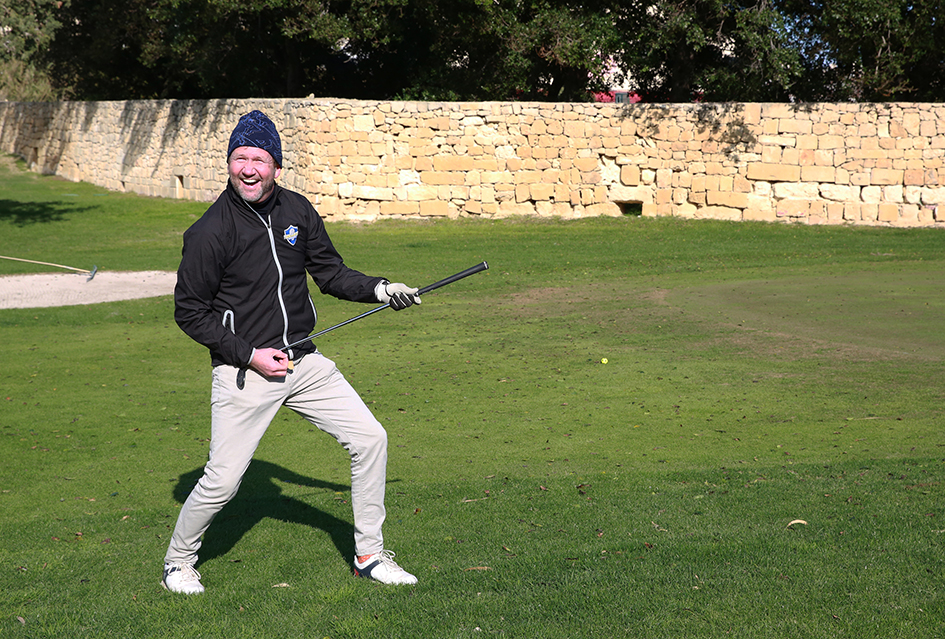 Thu Jan 9th / All-in Global | AIG
GOLF, ROCK & ROLL IN MALTA
Accidental nudes, golf clubs ending up in trees, a weekend trip to Sicily and trophies made from old skateboards – there is something very rock & roll about the Malta Expat Golf Society.
Text by Roy Pedersen, photos by Julia Boikova.
"It was only after we created a WhatsApp group that it became really popular," said Neill Simpson.
He is the man behind this group of expat golfers in Malta and also the one who asked if All-in Global wanted to get involved. We gladly agreed to provide the trophies for the winners, and shortly after I was invited to be part of a WhatsApp group and represent our company as one of the sponsors.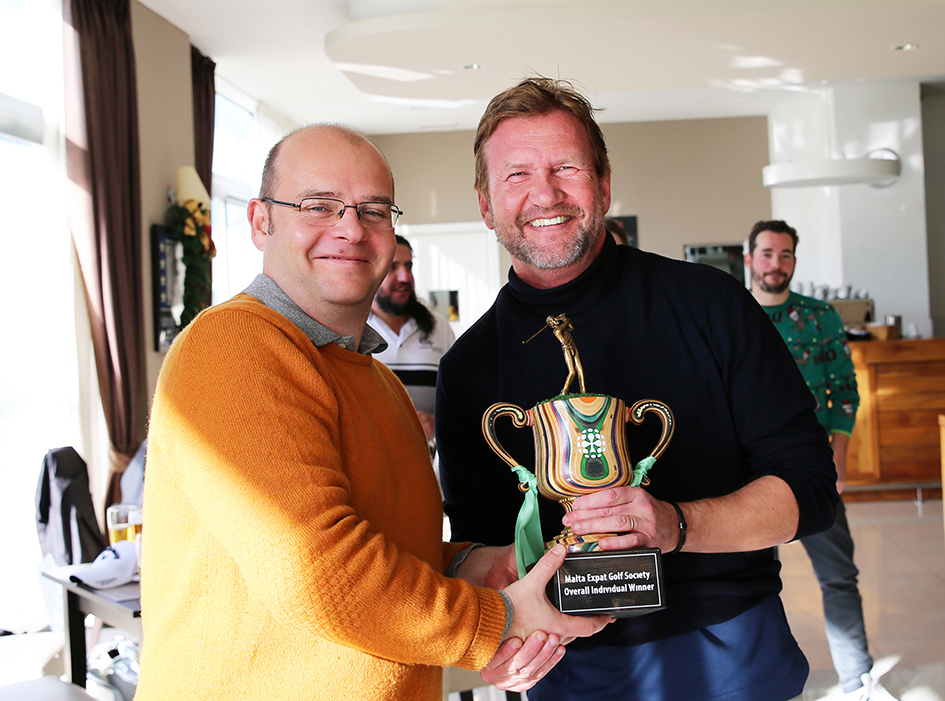 A few days later, to my surprise, I found a picture of a nude man using only his hand to  cover up his modesty in the image library on my phone. Apparently, the default setting is to save images from WhatsApp chats and one of the golfers, let's keep him anonymous, had accidentally shared this cheeky image by mistake among golf discussions and banter.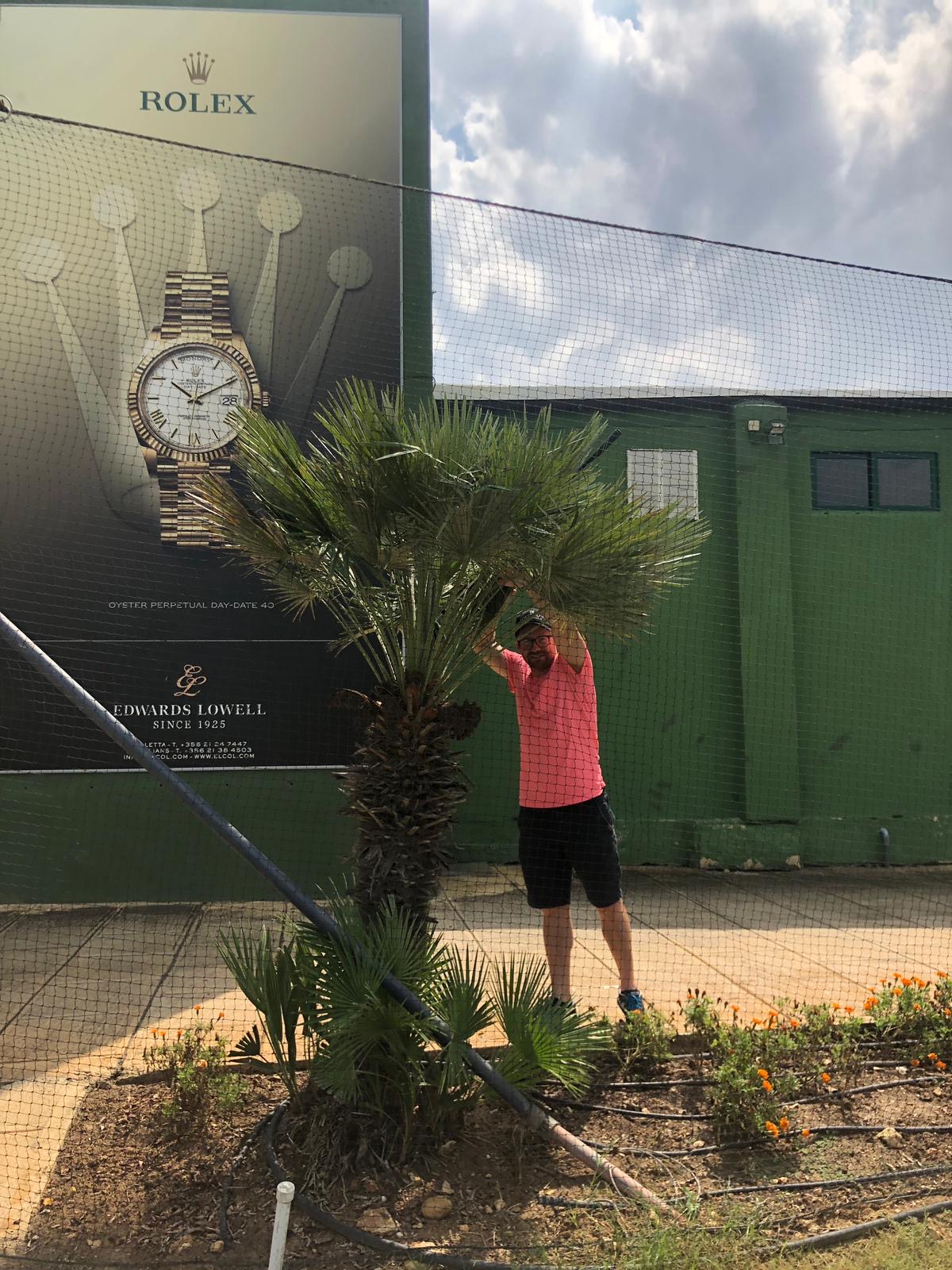 After sporadically following the chat and the MEG society in general, the title of this blog post sort of named itself when our photographer sent a photo of the overall winner Peter Zäll holding his putter as if he was doing a guitar solo.
"It's been a fantastic year. The whole thing, the whole group has been amazing. We have a lot of fun together!" said Peter Zäll.
In the picture below you can see Neill alongside Marc Cohen, who won the "best dressed" award at the Christmas turkey dinner.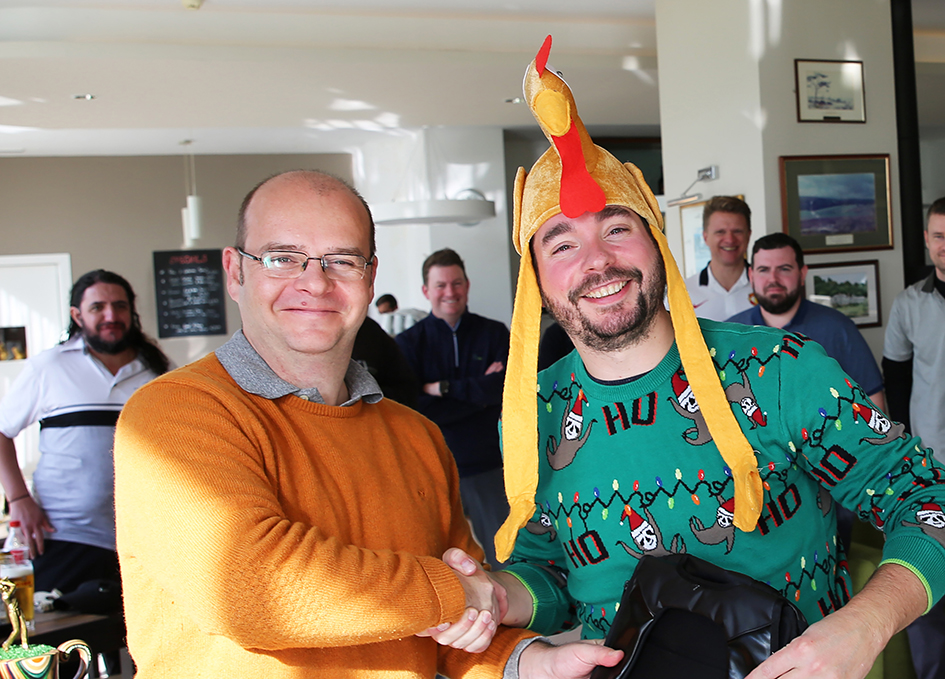 "We are about 80 people now, ranging from budding pros with a handicap of two  to beginners with a handicap of 28. The group is made up of like-minded people who like golf and want to socialise a bit after. It's a little get-away from daily life and a great opportunity to meet new faces" said Simpson.
Last year 16 of the members went on a weekend trip to Sicily, and this year there are even more events planned. To join the Malta Expat Society you can contact them via a dedicated group on Linked In.
"In addition to another trip abroad there will be a minimum of six  tournaments in Malta, one "Ryder Cup" match against our friends in Gibraltar and possibly a Pro-Am tournament with professionals from the UK. We are also working on sending the leaderboard winner to a Gecko Tour event" added Simpson.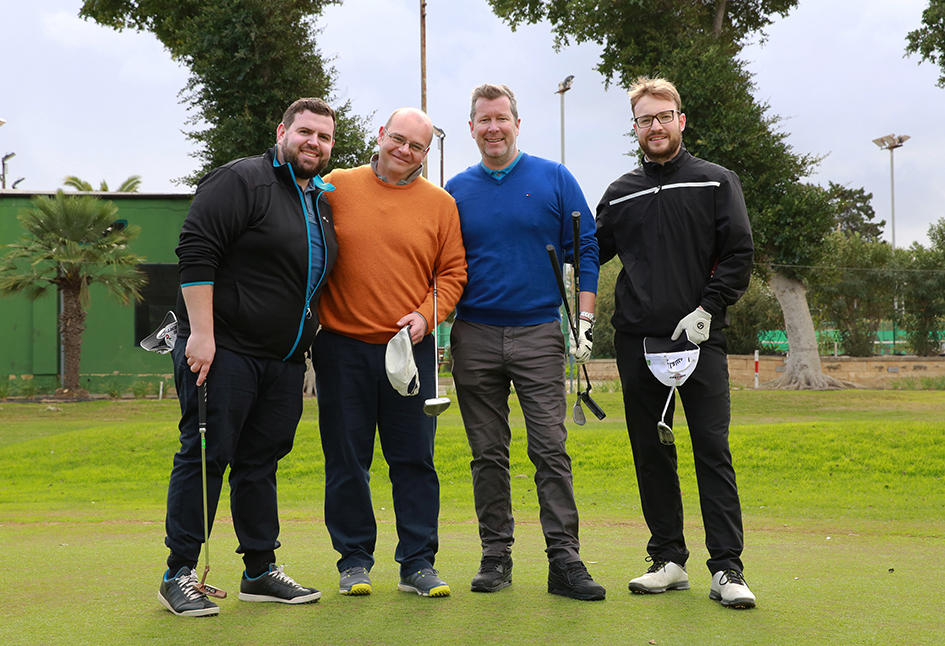 All events are played using the Stableford scoring system. There is always a team element with groups of three or four but also individual placements for the Top Three.
"Golf events with bookmakers and iGaming enthusiasts… I can only imagine there being a lot of betting action on the side?".
"There might be a bet or two going on between some of the players but nothing official. We could probably get one of the bookmakers to price up the match against Gibraltar", revealed Simpson.
The events of the Malta Expat Golf Society are not the only ones that All-in Global is involved with. In addition to organising the PAI League, the biggest amateur football league not only in Malta but in the gaming community around the world, we are setting up the annual official poker tournament for ASEAN Gaming Summit (Manila March 17th). And during ICE (in London on February 5th, Booth N1-200) we will host a 'rude boy block party' starring Ali G impersonator Dani B.
All-in Global is a language service provider for the iGaming, esports, sports and FinTech industries. Request a quote or contact us to see how our language solutions can help your brand.
More images and videos of the Malta Expat Golf Society will be available shortly on our social channels.
➡️Facebook – http://tiny.cc/ekrkhz
➡️Linkedin – http://tiny.cc/hnrkhz
➡️Instagram – http://tiny.cc/korkhz
➡️Twitter – http://tiny.cc/jprkhz
➡️Youtube- http://tiny.cc/arrkhz
➡️Pinterest – http://tiny.cc/xrrkhz
---