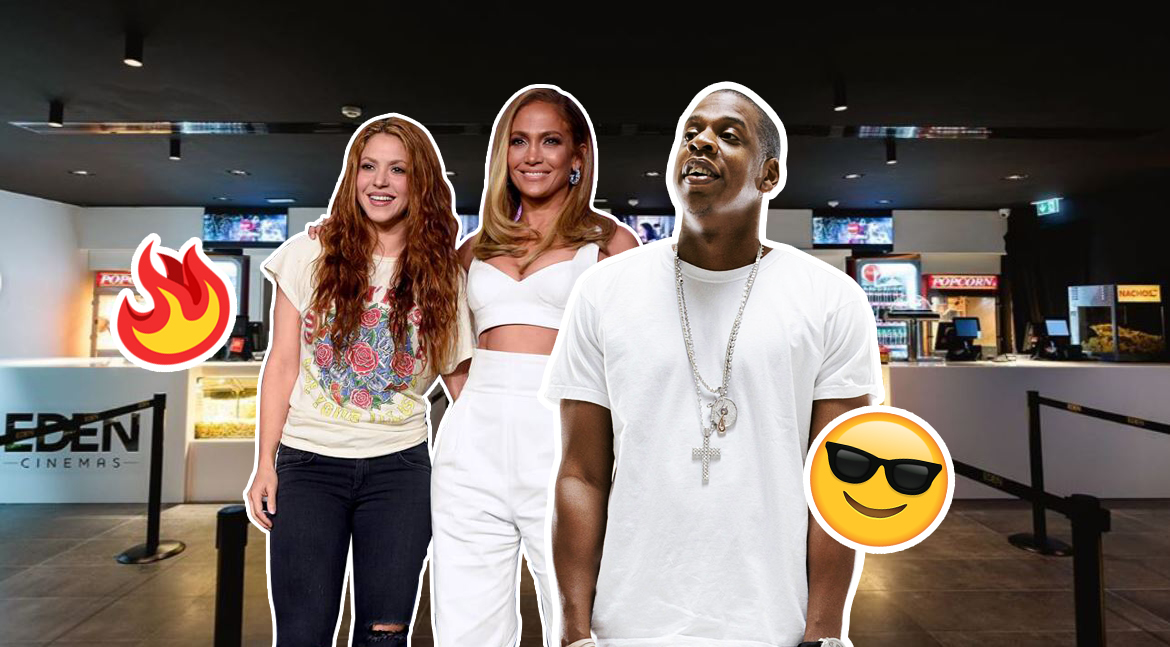 Fri Jan 31th / Roy Pedersen
THE SNACK BAR IS OPEN: LATINO SUPER BOWL RECORD COMING UP
If someone offered us decent odds to bet on a new record for the number of viewers tuning into the 2020 Latino Super Bowl broadcasts, we would take it. The 5 reasons why would be Shakira, Jennifer Lopez, Miami, Jay-Z and FOX Sports.

Anyone who has been to the cinema in Malta, the iGaming capital of the world, will probably remember how the movie stops halfway through, the lights go on and the screen displays that "The snack bar is open". It's a little surprising at first, but after a while, you learn to appreciate a cheeky Cisk and some nachos with warm cheese and jalapénos in the middle of the movie. Beer and snacks are important ingredients also during the Super Bowl – it's the 2nd most popular day in the US after Thanksgiving for eating – and the Americans have taken the half-time show a few steps further than text in Times New Roman on the screen.
NIPPLEGATE AND LOCALIZATION GAP
Do you remember the Super Bowlhalf-time show in 2004? All we will say is that it was dubbed as Nipplegate. By the looks of it, we might be looking at a controversial show yet again as Jennifer Lopez and Shakira are apparently feuding about their own time allowances for their 2020 half-time show to maximize their presence on the stage. That is, however, not the point we are trying to make here. The point is that the Super Bowl and its half-time show is one of the most significant global media events in the world, and we can learn a lot from it, including trends in language, betting, broadcasting, marketing and social media.
Here at All-in Global – the #1 language service provider for the gaming industry – we pointed out a gap in US Sportsbook localization with more than 40 million Spanish speakers in the US. This was done shortly after we attended a conference in New Jersey called Betting on Sports America, in 2019. Since then the US market has opened up further, and any state that wishes can now legalize sports betting. You can read more about Super Bowl betting trends further down in the article.
Talkwalker is a social media monitoring agency and the latest Super Bowl campaign they have highlighted is from makeup manufacturer Olay. For every use of the hashtag #MakeSpaceForWomen Olay will donate $1 to Girls Who Code to help put more women astronauts in space, coders in tech, and engineers on bridges. At the time of publishing this article three days before kick-off the hashtag had been used almost 200,000 times, with Olay generating 13,000% more conversations compared to just a few weeks back, making the campaign one of this year's obvious Super Bowl build-up winners.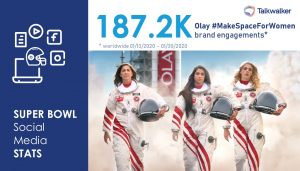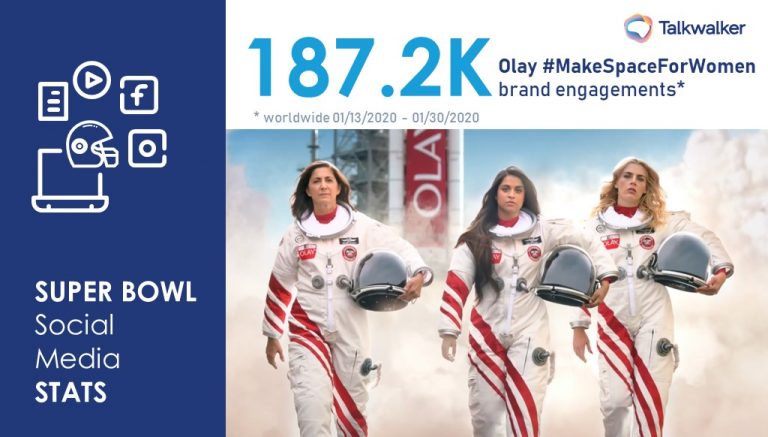 Another good contender is Hyundai with their commercial for their self-parking "cah". The incredible results of this ad shows the importance of celebrity endorsements. The funny accent where they pronounce the r as an h typically comes from Boston.
ANY GIVEN LANGUAGE
In 2019 it was ESPN Deportes who aired the Spanish version of the Super Bowl, but this year FOX Deportes has the rights. They traditionally deliver higher ratings than their competitors for Spanish Super Bowl broadcasts, and this year's lineup has the luring of Latino rhythm written all over it. With Jay-Z as the producer and the language savvy Shakira (speaks Spanish, Portuguese, English, Italian and possibly Arabic, and has an IQ of 140) alongside the gracious actress-singer-dancer-fashion designer-businesswoman Jennifer Lopez, this cannot result in anything else than a new record Latino audience. This statement is backed by FOX Sports who recently reported the best regular season ratings for NFL viewership since 2016. It also does not hurt our predictions that this final match between the San Francisco 49ers and Kansas City Chiefs is to be played in Miami.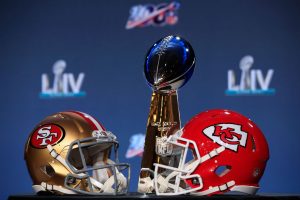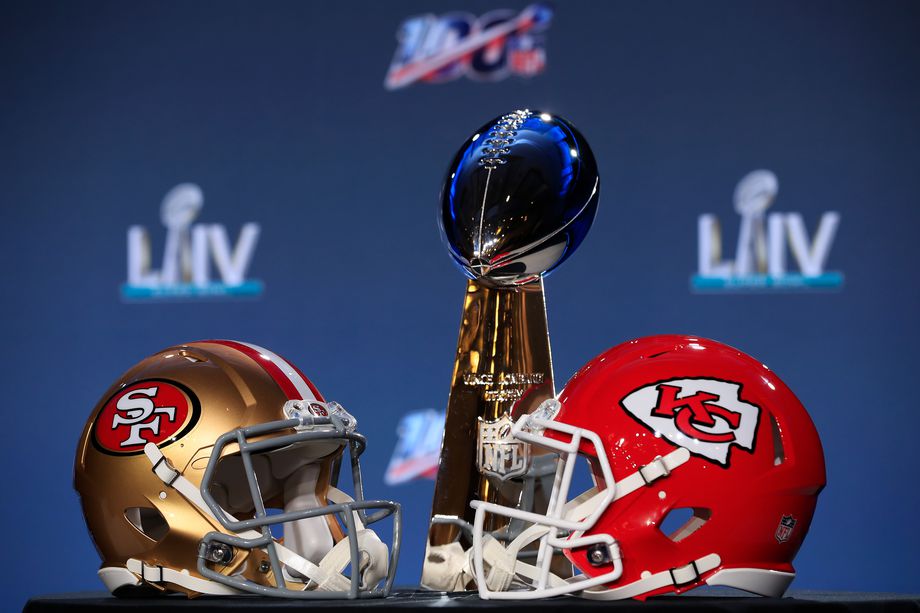 In 2019 ESPN aired the event to a total of 78 million households in 109 countries and territories, including Latin America, the Carribean, Brazil, Oceana, south-east Asia and much of Europe, with commentary and analysis being provided in five languages; English, French, Dutch, Portuguese and Spanish. All eyes this year are also on Univision, a Hispanic leaning network in the United States who have been at the forefront of growth. While ESPN was able to provide translation into Spanish, Univision are able to do this alongside the cultural, anecdotal, and linguistic flares that are native and optimized for their audiences. During the last 12 months, viewing figures on Univision have increased by 8%, putting them ahead of others in the growth game, by providing services for their viewers in a wholly recognizable fashion. The total viewership is believed to surpass 160 million viewers worldwide and advertising revenues for a 30 second commercial during half-time are set to cost advertisers $5,600,000.
Our favourite Super Bowl movie is Any Given Sunday. If you are past your prime and need some motivation we strongly suggest you listen to Al Pacino's pre-match motivational speech!
SPORTSBOOK GROWTH IN SEVERAL LANGUAGES
What about betting? Betting around the world is something that interests us immensely. Data from the American Gaming Association estimates that 26 million Americans will indulge in $6.8 billion wagered bets during Super Bowl LIV, an increase of 15% on last year. Internationally, operators experience a huge surge in total bets in-game during the Super Bowl and show an increasing appetite to make the language as native to the bettor as possible.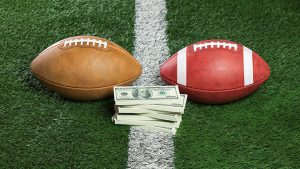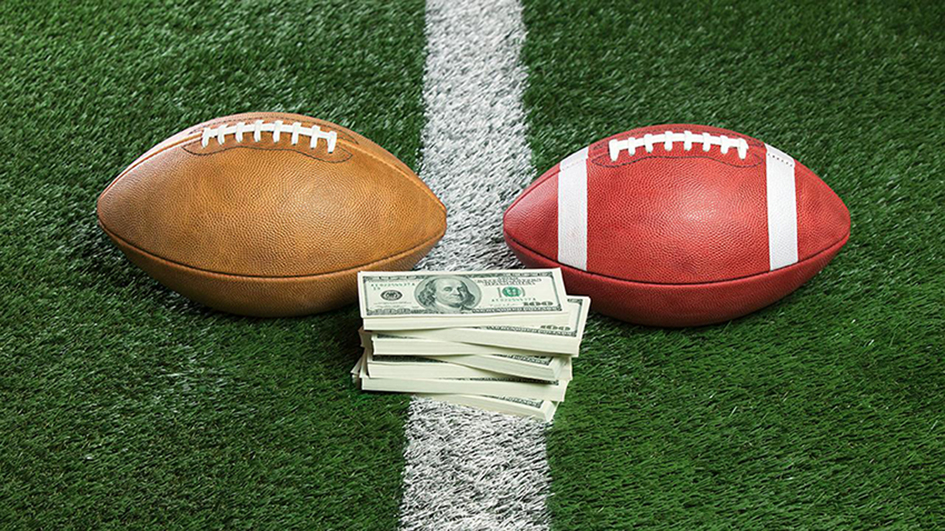 In-game bets for NFL can also be incredibly complex and customizable, varying from simple vanilla bets to MVP, overall winners of outcome spreads, to "longest field goal Under 47.5", "second quarter Under 14.5", "score in last 3 minutes of fourth quarter", or any other of the countless variables in between. With states like Nevada, New Jersey and Pennsylvania currently at the forefront of sports betting in the United States, recent law changes now see 20 states with the legal infrastructure to allow sports betting, with a further 9 projected to allow the practice by the end of 2020. This could shake up the sports betting demographics for the Super Bowl, where $146 million was wagered through books in Nevada state, versus those in New Jersey which amassed a mere $35 million in comparison.
EXHIBITING LANGUAGE SOLUTIONS AT GAMING CONFERENCES
The presence of G2E in Las Vegas, America's largest gaming conference, has helped to bridge the gaps between operators and services providers on the continent and making the connections between multilingual markets more accessible. Sportsbook growth in the English-speaking and Spanish-speaking markets in the continental Americas has seen exponential growth in the past 10 years. 
All-in Global will be exhibiting at G2E in October this year, but you can also see us sooner at this year's ICE London conference from 4th February to 6th February, one of Europe's biggest gaming events. We are going to be located at booth N2-100, come and find out how localization and language services can boost your business and open you up to a more engaged and active audience. We also believe in celebrity endorsement, but our margins are slim. That is why we have hired an Ali G impersonator called Dani B to throw a rude boy block party at our stand on Wednesday (showtimes 12:30 and 15:30).
SPECIAL SUPERBOWL BETS
Speaking of celebrities did you know you can place a bet on whether Floyd Mayweather wagers over/under $1 Million on the game? The bookmakers are fighting over who has the strangest specials, so other curiosities you can bet on include:
Will any player be arrested in Miami after the game?

What color will Shakira's microphone be?

Will Ricky Martin make an appearance on stage?

Will Shakira and J-Lo both sing in Spanish?

Will Floyd Mayweather wager over/under $1 Million on the game?

What colour shirt will Andy Reid, Head coach of the Kansas City Chiefs, wear? 

Total times Donald Trump will tweet during the game?
PS: Did you know All-in Global have worked with 9 of the 10 biggest gambling companies in the world? Hence our slogan "Language Solutions You Can Bet On", in 70+ languages, including copywriting and SEO link building for US Sportsbooks. Click the buttons on top to request a quote, set up a meeting or get in touch.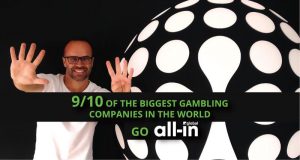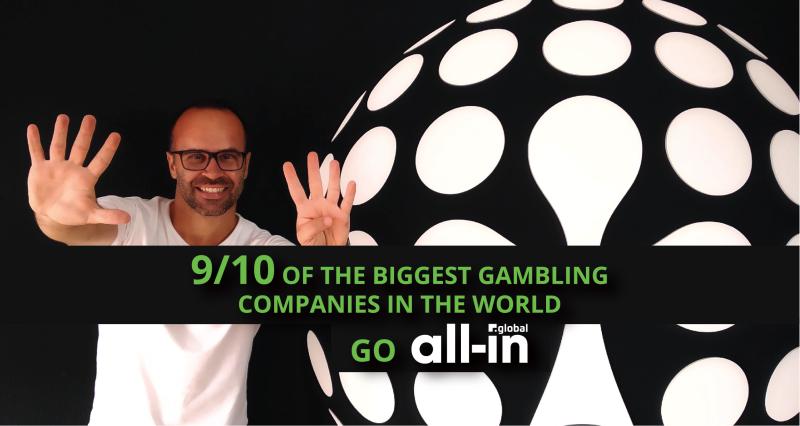 ---