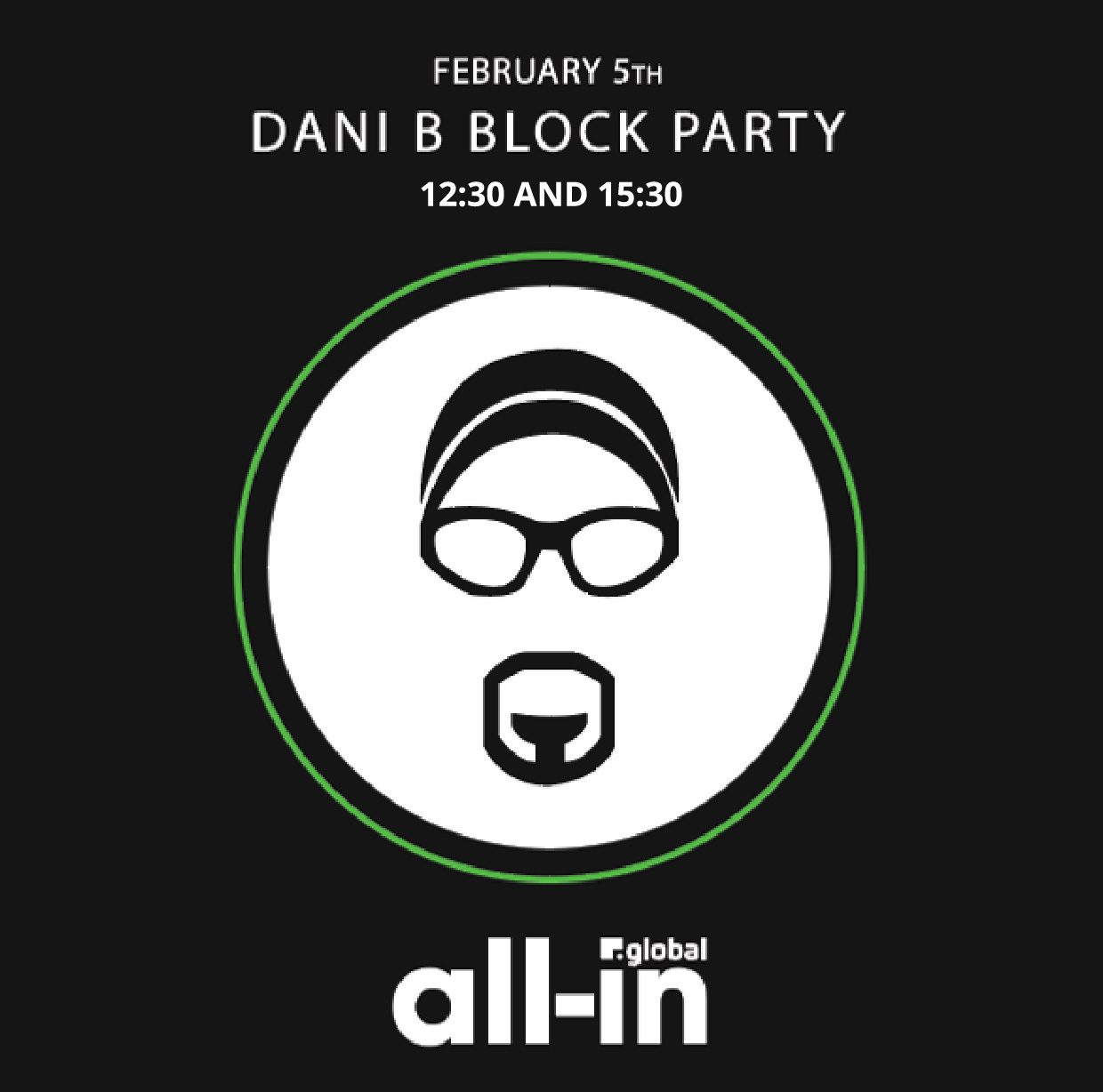 Tue Feb 4th / Roy Pedersen
DJ DANI B RUDE BOY BLOCK PARTY AT ICE
Our favourite impersonator in the world Dani B is back to ICE by popular demand on the All-in Global stand (N2-100) on Wednesday 5th February at 12:30.
Dani B, who featured in All-in Global commercials such as this "multilingual" voice-over promo, is so much alike Ali G that people often don't believe him when he says he not actually Sacha Baron Cohen. This was one of the topics when Dani was interviewed on Channel 4 by Kevin Durham a little while back.
At All-in Global we are also frequently asked "where is Ali G" when meeting people from the gaming industry who has seen Dani B's acts.
Needless to say, we are super excited to have him back at the Excel when the world's biggest gaming conference takes place this week in London.
Dani B came up with the original tagline "a celebration of translation for all the nations" which we found very fitting for our company, and we are still using this tagline when presenting the party on Wednesday 5th February. Dani B will have two performances at 12:30 and 15:30 but also be available for selfies and fistbumps in between.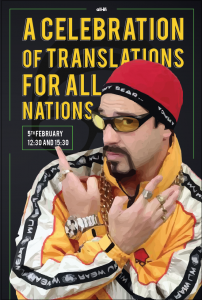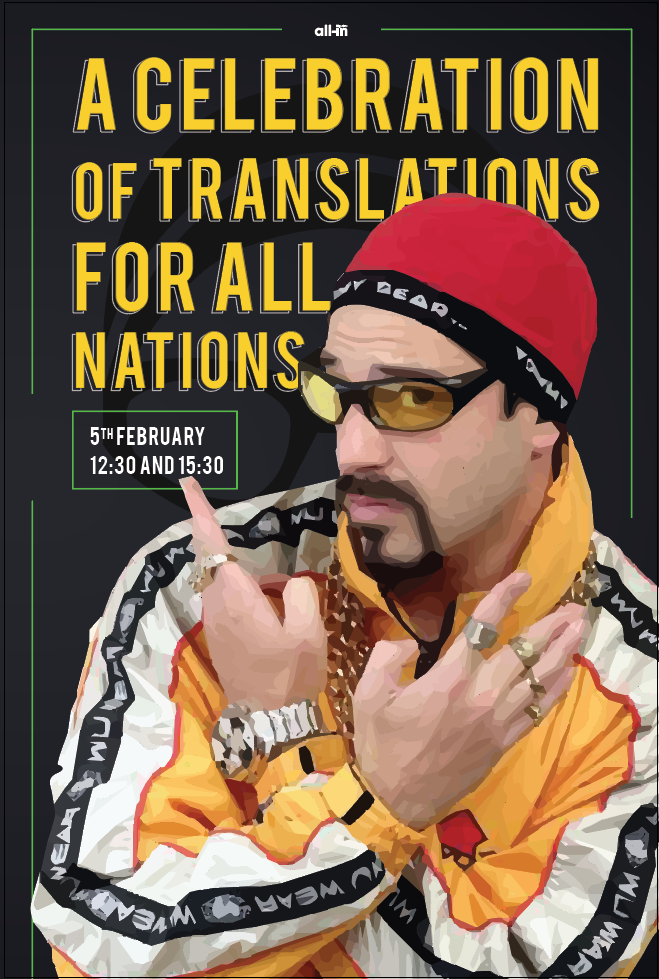 You can RSVP for the event here (Facebook) and here (LinkedIn).
Peace and respect from the All-in Global crew.
---