Fri Jan 8th / Roy Pedersen
NEWS AND VIEWS FROM THE iGAMING CONFERENCE ORGANISERS
The range of digital happenings in the online gaming industry in January is so narrow that we decided to catch up with all the iGaming conference organisers to see if they have any news or views to share.
Ever since the pandemic started to ramp up and shutter trade shows, expos, conferences, and live events in March 2020, All-in Global has been publishing a monthly post called Webinar-orama where we chronicled the digital happenings within the gaming industry. We intended to keep this informative work going in 2021 but the January offering seemed way too slim to justify a post of its own.
"Why is that?" popped up in our heads. But who to better ask this than the conference organisers themselves? We had the same three questions for all of them:
Any news regarding the date(s) of your live events?
Any digital events we should know about?
Vent on the gloomy situation or share some optimistic thoughts or news.  
Here are the answers in the order we received them:
Eman Pulis, SiGMA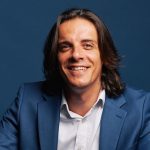 1: Our Q1 shows are on the line given the slow roll out of vaccine thus far. However, the outlook for November's SiGMA is much brighter. Floor plan is already sold out. Expect a great conference then; probably the world's first big show post-Covid!
2: We will hold a number of virtual sessions although we can't wait for the face to face shows to take place. One thing I've learnt is that the industry needs us. The industry wants us. My initial fears of becoming redundant didn't last long. People have learnt that they need not fly for one-on-one meetings and that zoom suffices. However, nothing quite beats a packed lineup of back-to-back meetings over a 2-3 day conference. Flying out for fifty good meetings is, after all, very cost effective!
I would go a step further: Zoom can never match the thrill of a conference! It's like comparing Coldplay on Spotify with VIP seats at a sold-out concert. For the above reasons, of course, for my team and I, it's tough times. However, the taps on our backs by our clients and fellow events companies have been extremely reassuring. As a company, we've actually recruited quite a number of new squad members and our efforts are paying off. SiGMA is today also a news agency, with a portal in ten languages – by far the strongest event and media website in its category. We've achieved this against all odds during the pandemic.
3: My appeal to fellow organisers Clarion, Page, SBC and others is to hold on tight and to our clients, industry peers to not give up on us! There's light at the end of the tunnel and I'm pretty sure we'll come out stronger.
Felix Ng, Asia Gaming Brief
1. We're looking towards the second half of 2021 for the return of our live events, which includes the ASEAN Gaming Summit, the Mekong Gaming Summit, Asia Gaming Tree Reunion, and more.
2. Over the last year, in the absence of our larger-scale live events, we've been producing more niche digital events. Smaller events covering one or two pertinent topics, such as our Life After POGOs digital forum which attracted more than 400 attendees in December 2020. We expect more of these types of "surgical" events in the future.
3. 2020 and the pandemic may have been one of the biggest catalysts for growth for Asia Gaming Brief that we've ever seen. We, like many other companies had a chance to take a step back and think about we offer. In hindsight, while the year has been difficult, it has given us a springboard to return more relevant, and valuable to our audience than ever before. We're really looking forward to the challenges ahead.
Zoltan Tundik, European Gaming Media and Events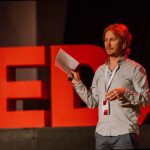 1. We will be happy to host the Prague Gaming Summit on May 28 in a hybrid format. The dates for the other events are not fully confirmed yet, but MARE BALTICUM Gaming Summit will be held in Riga most probably in August, CEEGC Budapest in September and European Gaming Congress in Athens at the end of October.
2. These are our digital events in the 2021:
January 28, 2021 – Gaming Americas Q1 Meetup
February 11, 2021 – European Gaming Q1 Meetup
April 29, 2021 – Gaming Americas Q2 Meetup
June 10, 2021 – European Gaming Q2 Meetup
June 22-23, 2021 – Sports Betting and Casino Summit North America
July 21, 2021 – PICANTE MARKETING Summit
August 26, 2021 – Gaming Americas Q3 Meetup
September 09, 2021 – European Gaming Q3 Meetup
November 18, 2021 – Gaming Americas Q4 Meetup
November 16, 2021 – European Gaming Q4 Meetup
You can find updates about all of these in our official calendar here.
3. We can't really complain about the situation as it somehow helped us step things up and gain in momentum. Many industry shareholders have discovered the quality of our content at the events, which was not possible before. We are positive about 2021 as we already been through the baptism of fire in 2020 when we hosted the last live conference before the lock downs, had to switch to virtual events and managed to host a hybrid event in Tallinn.
Of course, we miss the live gatherings and evening social gatherings, but the memories of all those meetups and laughs are powering us in the things we do!
Sam Cooke, Esports Insider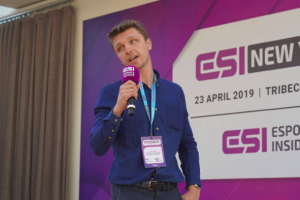 1. We've been, and are being, somewhat cautious when it comes to planning our events in 2021. After the success of our digital editions and series in 2020 these will continue, but we're maintaining our stance and belief in quality over quantity. As such we will host three ESI Digitals throughout the year (Spring, Summer and Winter).
When it comes to IRL events, we are looking at sensible and realistic options both in the UK (ESI London is anticipated for a late Q3 / early Q4 appearance), and abroad (in the United States and Asia). Whilst of course we eagerly await their return, we have no wish to rush them back prior to it being 100% safe to do so, and moreover us being able to host them in a manner that befits what we view as a great event!
We should also note that we're stepping up our plans for the WFH League, our 'corporate' esports tournament series which we launched in Q2 2020 and that we co-own and operate with Platform. We'll have more news on that soon.
2. We will host three ESI Digital events this year –
ESI Digital Spring – 30-31st March
ESI Digital Summer – (tentatively 19-20th August)
ESI Digital Winter – 8-9th December
We are hoping to return to major physical conferences in Q3, with ESI London, & we've plans for conferences in Asia, and the US this year too.
Martin Petterson and Pierre Lindh, iGaming NEXT
1. We are super excited to announce that iGaming NEXT and iGaming Idol 2021 will take place on the 20th-21st October at MCC in Valletta, Malta. We hope that this event will signify a new era of next generation events for the iGaming industry and our ambition isn't simply to do a good event, our ambition is to set a new precedent for how events should be organised and leave every single delegate feeling that it was the most value accretive iGaming industry event they have ever attended.
2. We will continue our iGaming NEXT podcasts on a weekly basis and doing iGaming NEXT Power Hour every first Friday each month. This has proven to be an amazing tool to make the brightest minds and ideas of the industry available to everyone at any time. We think these events are very important for the continued development of the industry so therefore we will be expanding our offering with more digital events and more podcasts in 2021 to the benefit of all.
3. This year will be a digital/live event hybrid year, and we are hyped up about 2021. Many of the digital initiatives we launched in 2020 will continue in the post-Covid times. This will sound a bit cheesy, but honestly, Corona was a blessing in disguise for iGaming NEXT. It forced 3 years worth of innovation and hard work in 3 months which completely transformed our organisation. All the time we usually would spend on operational and execution we used to widen network and test new ideas. Financially it hurt of course, but if we would look at this time spent as an investment, it was the best thing that could have happen to us and it sets us up for a great future. And we think many of our innovative friends and colleagues at the other conference organisations will feel the same way. It might hurt now, but we have all improved drastically, and that will show at the events in 2021 (if all goes well!)
Rasmus Sojmark, Sports Betting Community (SBC)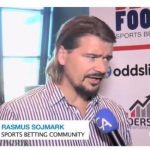 1: We're delighted to have a full programme of live events planned for later in 2021, beginning with CasinoBeats Summit in Malta on 18 – 20 May. This will be in an integrated live and digital format, with the audience restricted to 750 people in the venue and
people from around the world able to view the content online. After that, we have SBC Summit North America in New Jersey on 8 – 10 June, SBC Summit Barcelona on 21 – 24 September, SBC Summit Latinoamérica in Cancún on 27 – 28 October,
and Betting on Sports Europe in London on 9 – 11 November.
2: For our 2021 digital events, we've chosen to focus on very specific verticals or territories in order to give delegates an in-depth view of the markets. The programme includes:
● SBC Digital India – 27 – 28 January
● CasinoBeats Slots Festival – 4 February
● SBC Digital Italy – 17 February
● SBC Digital Latinoamérica – 2 – 3 March
● SBC Digital Africa – 30 – 31 March
● CasinoBeats Slots Festival – 21 April
● SBC Digital Payments – 29 April
● CasinoBeats Slots Festival – 20 July
● SBC Digital CIS – 14 October
● CasinoBeats Slots Festival – 18 November
● SBC Digital North America – 1 – 2 December
3: This period definitely brought the company closer together in what was a very tough year. On one side you feel bad about all the hard work and efforts you had to require from everyone to get through the year, but on the other hand immensely proud of my dear colleagues and what they have achieved for us to stay intact as a company. Hats off to the team working together in such a creative and efficient way 🙂
There's no getting away from the fact that 2020 was a tough year for the whole events industry but, looking back on it now, we can see that we've learned a lot from the experience. The virtual event offer we developed enabled us to reach a bigger audience
than ever before and, with all the data and feedback that comes with working in the digital space, we now have a greater insight into what delegates, exhibitors and sponsors want. That knowledge will help us to stage even better digital and physical events this year.
We've certainly missed live events though and can't wait for them to restart. Things may look a little different at events this year, as some restrictions are likely to remain while the vaccines roll out around the world. But we're positive we'll be able to create a safe environment that allows delegates to enjoy all the benefits of face-to-face contact on the show floor and at social events.
The All-in Global Blog have also contacted Clarion, Eventus and Smile Expo.
Hope to meet you all soon!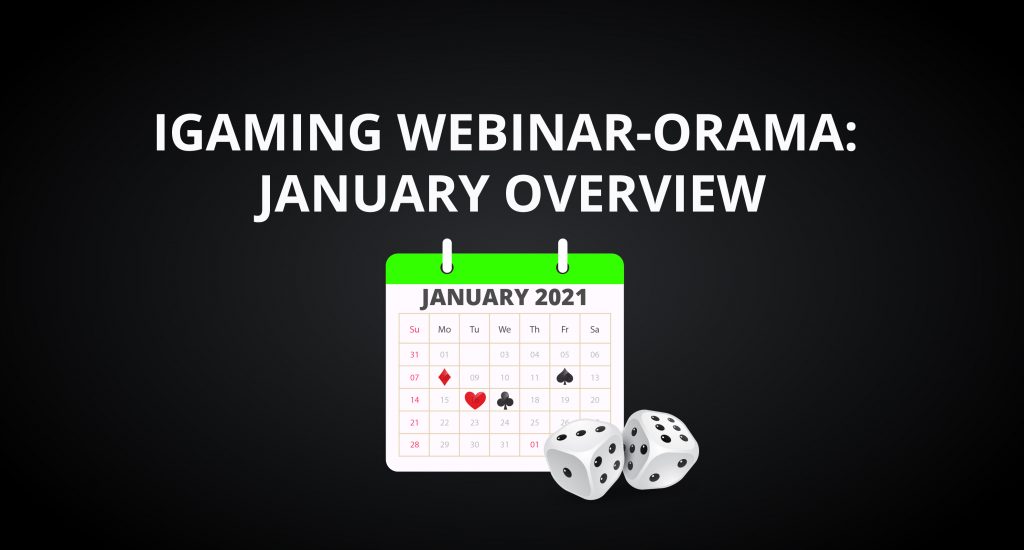 ---