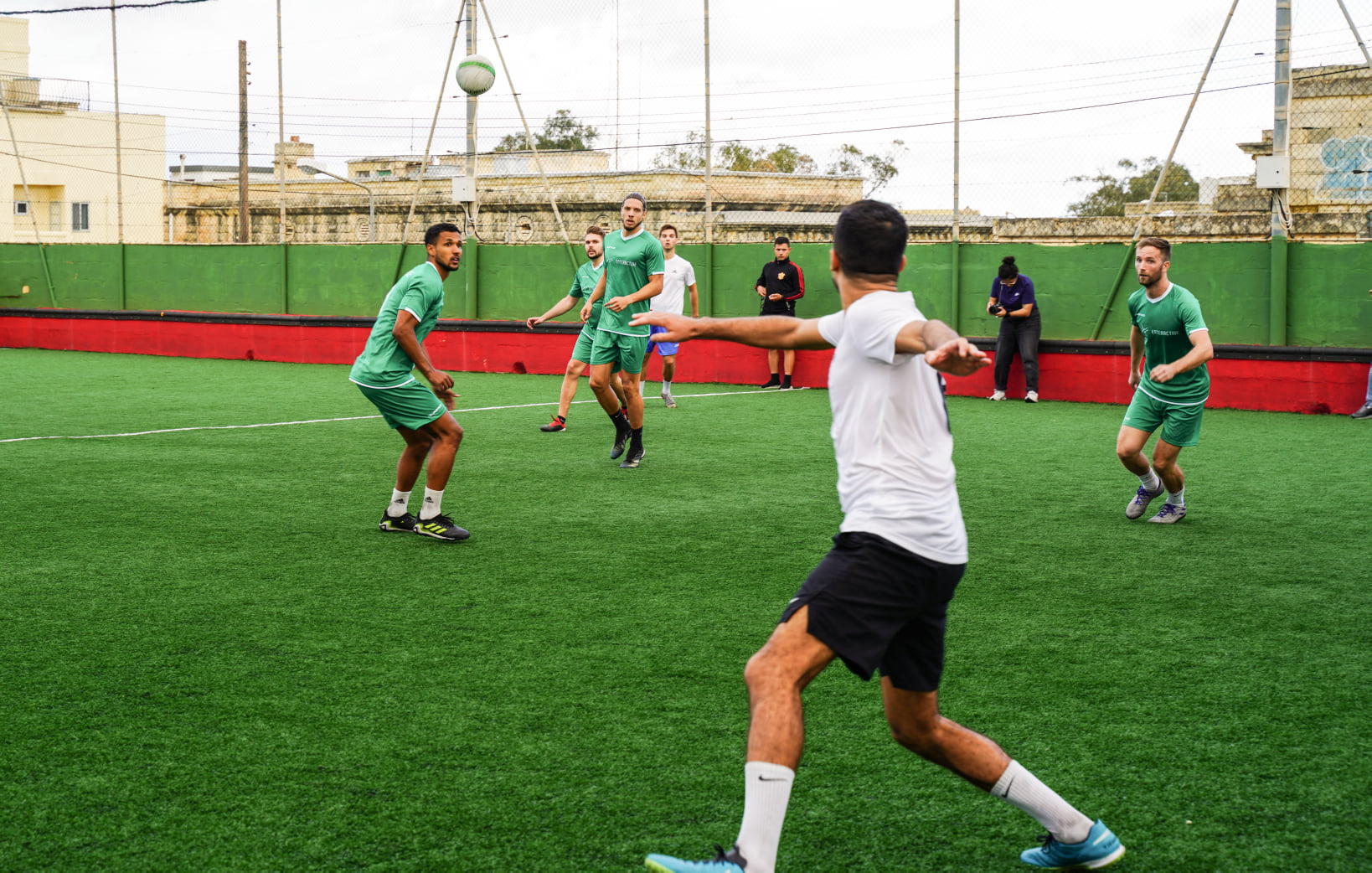 Thu Aug 25th / Roy Pedersen
MALTA FOOTBALLERS: TIME TO SIGN UP, IT'S EASY AS PAI!
The PAI League qualification is just three weeks away.
PAI stands for Pentasia All-in (Global) and together we're organising a five-a-side football league for the gaming industry which was the biggest amateur sports league in Malta before Covid. It's a friendly but competitive league which is open for everyone although most of the teams represent companies in the iGaming industry.
The matches are played at Luxol Sports Club and this year we have managed to secure even better time slots, with matches starting from 7 PM on Tuesday, Wednesday and Friday (and from 8:30 on Monday and Thursday).
SIGNING UP IS EASY
PAI League is divided in divisions with the aim of having as many evenly matched opponents as possible. We also have the PAI Cup which is played across the divisions, and in the 21/22 season it was Tumas Gaming from League 2 who claimed the cup trophy. In the middle of September we will start the qualifying matches in order to decide which teams plays in which division, while the season will be officially starting in the beginning of October.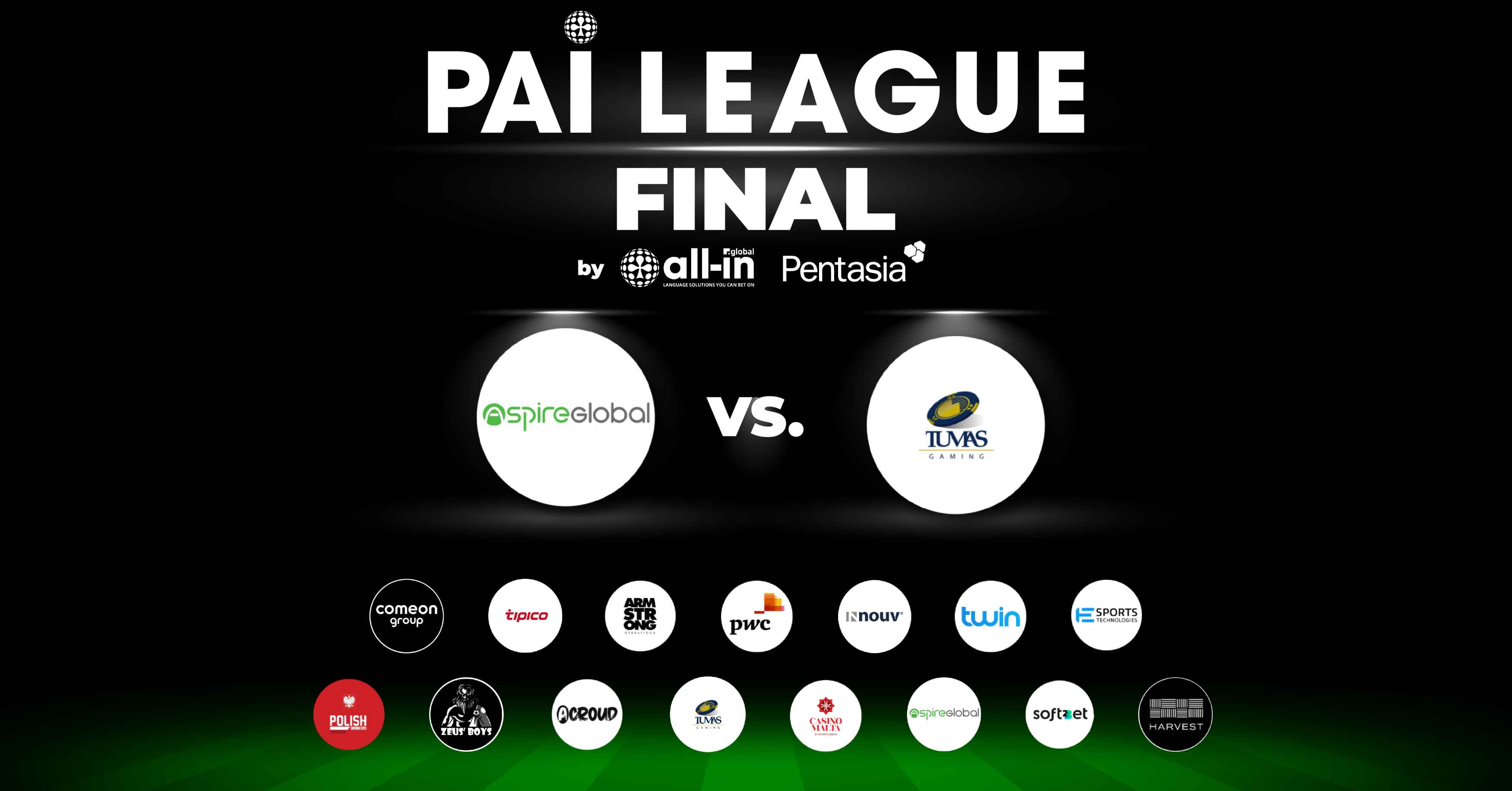 Signing up could not be easier. Simply send an email to leaguemanager@all-in.global. The price is €900+ VAT and all teams are guaranteed minimum of 14 matches. In the 138 matches played in 21/22 there were 0 red cards and only 4 yellow cards handed out by the highly capable team of referees, so it's obvious that our zero tolerance towards violence and abuse has worked well.
The fixtures are adapted to the iGaming calendar with a long break over Christmas and no matches during ICE London. The last match of the season is normally played at the end of May with a complimentary party at the Luxol restaurant.
YOUR BEST CHANCE TO WIN A TROPHY AND "FAME"
We love handing out trophies and medals. For the 22/23 season we have 43 of them lined up: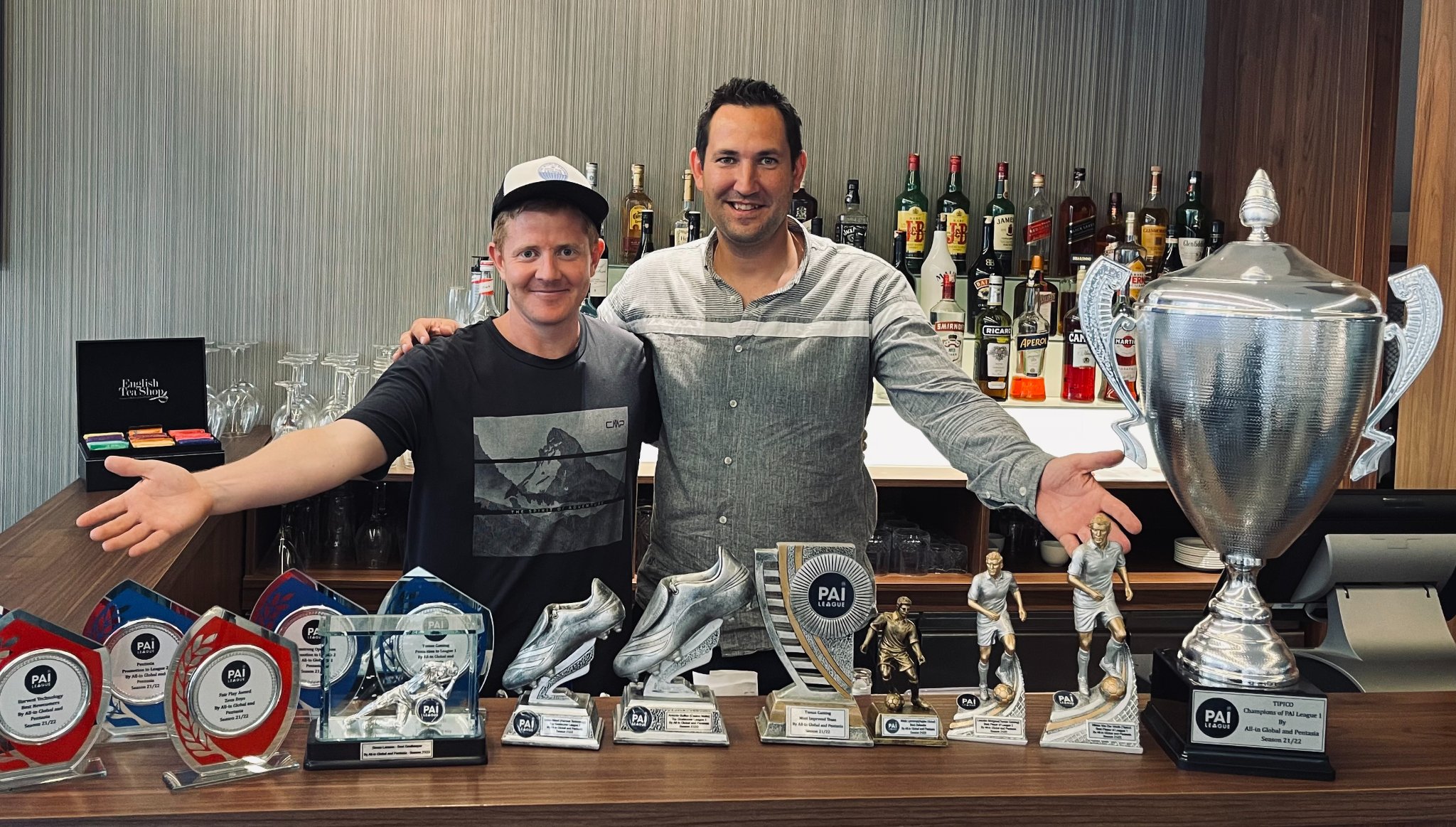 PAI League 1 Champions Trophy
PAI Cup Champions Trophy
10 Gold Medals for PAI League Winners
10 Silver Medals
10 Bronze Medals
Most Valuable Player – League 1
Most Valuable Player – League 2
Top Goalscorer League 1
Top Goalscorer League 2
Best Goalkeeper
Best Defender
Most Improved Team
Best Newcomers
Fair Play Award
Promotion to League 1
Promotion to League 2
We also take the video coverage VERY seriously with highlights and interviews from many of the matches published on our very own PAI League YouTube channel. Let's face it, this is probably the best chance for most of us to be interviewed for our merits on the football pitch. You can see one example below from the 21/22 PAI Cup Final.
For the 22/23 season we will also introduce an app which makes it easier for the teams to manage their players in terms of signing up for matches and reminding those who haven't. More info to follow shortly.
PS: If you need recruitment for the iGaming industry, Pentasia is the obvious place to go, and if you need language solutions you can bet on contact All-in Global.
---