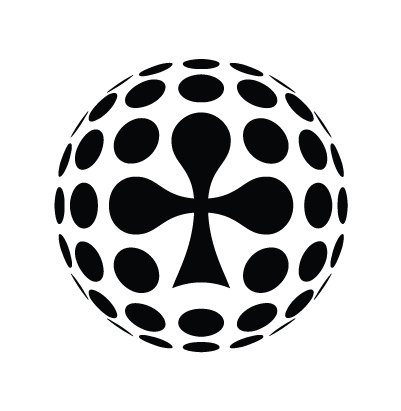 Fri Oct 4th / All-in Global / Archived
IS IT TIME TO FORGIVE SOLSKJÆR?
You probably remember Roy Keane's brutal tackle on Alf-Inge Håland. I've disliked Ole Gunnar Solskjær ever since that post-match interview. Perhaps it's time to reconsider.
The year was 2001. Roy Keane played for Manchester United and Alf-Inge Håland played for Manchester City. The United captain slaughtered Håland down with a tackle that later on was graded as the worst tackle on a top 10 list by match official Graham Poll. It was, beyond a shadow of a doubt, an act of revenge for something that happened 4 years earlier when Håland played for Leeds: Håland injured Keane and accused the Irishman of diving.
Question avoided
The bad blood between Håland and Keane has been boiling ever since, but that's another story. This post is about how Ole Gunnar Solskjær refused to say anything negative about Keane's tackle when interviewed after the game, despite being Håland's teammate in Norway's national team.
I don't recall exactly what Solskjær said, and I can't seem to locate anything online other than a comment on a forum in Norway's biggest newspaper. But I do remember I felt disgusted when Solskjær couldn't at least admit that it was a bad tackle. As I remember it, he just dodged the question and spoke about what a dedicated player Roy Keane is. After that, whenever interviewed, I always felt like Solskjær sounded like a pre-programmed politician.
Norway's most famous person since 1999
Solskjær has arguably been Norway's most famous person ever since he scored the decisive goal in the Champions League final in 1999. Whenever I met people wanting to talk about him, I told them how I felt. Worth mentioning here is also that I'm a Leeds fan – which makes it incredibly easy for me to dislike Manchester United.
As you should know by now, Solskjær is currently Manchester United's manager. His behavior in that role has actually made me reconsider how I feel about him. Ever since he took over for José Mourinho, who was struggling a bit with his English, Solskjær's mantra revolved around "The Manchester United culture". The fact that he got the job,  and the stuff he has been saying ever since, has made me realise that he was always more loyal to Manchester United than he was to the Norwegian national team – and who am I to blame him for that?
He could have admitted it was a nasty tackle, but there'd be no upsides to it for him personally. The baby-faced assassin is cynical, as he has shown, and he knew better than to get in trouble with Keane – who was the undisputed leader in the Manchester United squad.
Solskjær's conflict with Ferguson
Interestingly enough, it was speculated in Roy Keane's autobiography that Solskjær almost was let go at Manchester United after getting in the middle of a conflict between Keane and Alex Ferguson. Solskjær allegedly had to apologise to Ferguson for defying him and refusing to take part in a meeting about Roy Keane's mischief. Keane was fired not long after, whereas Solskjær and Ferguson clearly made up, seeing that Ferguson's blessing is obviously one of the main reasons why Solskjær got Ferguson's old job.
Did I mention that Norway won their Nations League group recently, and that Leeds won against Bolton yesterday to remain in position for a Premier League promotion? It's easier to forgive when things are going well, I guess. What I know for sure is that 2019 will be an exciting football year, with Norway in the same EURO qualifier as Sweden and Malta, Leeds fighting for promotion, the Norway premier division just about to start up again, plus the PAI League final on April 12th. I might even watch Manchester United against Liverpool and Ole Gunnar Solskjær against Jürgen Klopp tonight.
PS: Alf-Inge Håland's son Erling Braut Håland is one of Norway's most promising players. Before signing for Red Bull Salzburg in Austria, he played under Solskjær, in Molde.
---
All-in Translations is a language service provider specialising in gaming, sports and esports. Contact us if you want to reach a wider audience with translation/localization, content writing and SEO services, and watch this space for more news about upcoming events this year!
---