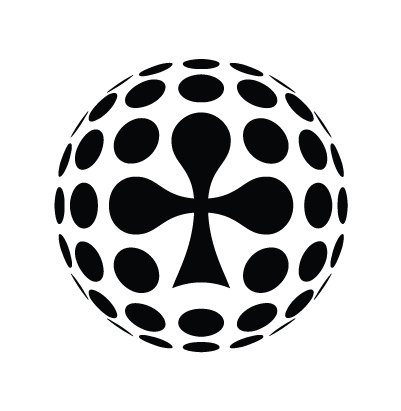 Fri Oct 4th / All-in Global / Archived
SiGMA Fantasy Cup Hottest Picks and Tips
After 1 day of being live the SiGMA Fantasy Cup has more than 30 confirmed entrants. And with less than 3 days till deadline, it's time to find the players with the most value.
The popularity of fantasy football has exploded and in the 2018/19 version of Fantasy Premier League, there are more than 6 million entrants from around the world. We have heard rumours that the 2019/20 version will be localized into several different languages, and we are very curious to see how that goes. All-in Translations is a language service provider specializing in gaming and football so it's probably no surprise that fantasy football is a favorite with us. At the bottom of the page, you can see a fantasy football glossary that we made, and which our translators use.
Gaming crowd getting excited
For this year's SiGMA Cup we have created a fantasy league together with Scout Gaming Group and after months of development and gathering of data, we could finally release the game Friday afternoon. With more than 200 players to choose from, all of them delegates at the SiGMA conference in Malta the coming week, the game seems to be a hit among the gaming crowd and people are getting excited.
There isn't that much information available on these people's football skills though, so I figured I would share some tips. This despite the fact that I declared a bounty on my head giving €100 off on the next/first order with All-in Translations to anyone in the Top 10 that can beat me (bring it on).
Some general tips
As you might be aware of, our company organises the football league for gaming companies in Malta. 30 teams compete in 3 divisions here, and I would estimate that half of the players from SiGMA Cup play regularly in Pentasia All-in League. We have now released a new website section for this league, and with league tables etc. it is a good source of information when picking your team for the SiGMA Fantasy Cup. Which teams are winning? Which teams are scoring the most? Which teams have more clean sheets than a convent? One thing to note is that the team called Polish Drinkers in Pentasia All-in League is registered as LV Bet in SiGMA Cup.
A fantasy football league is normally set up so that you choose a squad of 15: 2 goalkeepers, 5 defenders, 5 midfielders and 3 attackers. Since SiGMA Cup is a five-a-side league we decided to allow 6 players in the fantasy squads. And instead of dividing players depending on their position, we have divided them according to their skills in their team. We simply asked the team gaffers to divide their squads into 5 categories: goalkeepers, squad players, starts, key players and superstars. The players were then priced accordingly: goalkeepers and squad players cost 5 million, starters cost 7,5 million, key players cost 10 million and superstars cost 12,5 million. You can choose 1 goalkeeper, 1 squad player, 1 starter, 1 key player and 2 superstars. Max two players from each team.
Another difference between a traditional fantasy football game and SiGMA Fantasy Cup is the way players receive points. Normally you would not get points for the performance of a team, it's always individual, except clean sheets. In SiGMA Fantasy Cup we are giving points to all players in the squad of the teams that advance from each round. Also, players don't get points for assists. We wanted to keep things fairly simple for the "fantasy scouts" that will register points, and this was the solution (email roy@allintranslations.com if you want to be a scout). For this reason we are also giving out 2 and 1 bonus points to the best players of each game, instead of 3 which is normal. All-in Translations and Scout Gaming Group have already agreed this will be an annual tournament, so we might change this next year. Feedback welcome!
Some teams seem to have overrated their players or misunderstood the concept of fantasy by making them overly expensive, but I guess we will not know for sure until Tuesday afternoon.
Hottest player picks
In the picture on top of the article, you can see the most popular picks after 1 day of being live. Below here you can see the most popular picks on the evening before the tournament starts. Deadline to register a team is 10:00 Tuesday 27th November.
Henry Petersen (5 million) from Pentasia was the hottest goalkeeper early on but had to pull out because of an injury. He is replaced by Andrea Borgese.
Felix Preussner, chosen by 39%, is probably one of the most complete amateur football player in Malta. He costs 12,5 millions. Preussner was THE key player when All-in Translations became the first team to win the double two years in a row and he now plays for GIG which won SiGMA Cup last year. I consider them favourite again. Goalscorer Jens Schmieg could be a bargain at 10 million, but since he has agreed to help us organise the SiGMA PES19 Esports Cup (RSVP here), and is also probably the favourite to win that, I am slightly concerned whether maybe his full focus will not be on the football tournament.
Jonas Gisle, Sammy Gagan and Samuel Skov will not play for GIG. Former Tromsø player John Olsen (GIG 12,5m) is usually a force to reckon with.
What about the All-in Translations team?
GIG are favourites to win group D but it's wide open for the runner-up position in my opinion. All-in Translations normally do well but since they are organizing the league instead of playing there is little consistency. Jerry Land (5m) has reported an injury and is unsure. Tiago Aprigio (5m) used to play volleyball at a high level and might be a bargain as a goalkeeper if the rest of the team does well.
Jefim Gewiet has reportedly played at a high level but that's many years ago. I have never seen him play but fingers are crossed. Same goes for Johannes Klasson. Nicolas Morel played pretty well in slippery running shoes last year and if he can stay on his feet he might be a bargain as an attacker with a 5 million price tag. Christofer Holmgren (7,5m) and I (Roy Pedersen 5m) have produced plenty of clean sheets in the past, the question is how we can function now with new attackers in the squad, for example Frederik Kjøll Iversen (10m). Jeremy Charles Grech is the newest addition in the All-in squad and could be good value at 7,5m, much because of his powerful left-footed shots.
The team I am the most excited to see in action is Team Random. I have never seen any of them play, but I can smell some quality here. It's a pity most of them are priced at 12,5m. Daniel Graetzer could be a bargain at 7,5m.
Touchbet and Axl Affiliates
Fredrik Johansson (12,5m) has left GIG and is back with his old team Touchbet. A fantastic futsal player, but perhaps not a notorious goalscorer. I suspect some clean sheets for Touchbet though, with a good goalkeeper in Rico Sedin (5m) and a bargain squad player in Ola Bondesson (5m).
I would also look out for Axl Affiliates. They were just a controversial referee decision away from winning the Pentasia All-in League 1 play-off and impressed during last years SiGMA Cup.
All group winners plus 3 of the 5 runners-up will qualify for the quarter-final. They key will be to find the players that will stay in the tournament for the long-haul. But this is a tricky task. Good luck all!
All-in Translations Fantasy Football Glossary
| | |
| --- | --- |
| English | Description |
| Lobby | Is the place where you find all available games you can participate in. |
| Guaranteed Tournaments | A form of game where a big of amount of players participate in and the amount of prizes is guaranteed. |
| Head to Head | The form of game where you only play against one opponent |
| 50/50 | Also known as double or nothing. If you are in the top fifty percent you are doubling your money. |
| First Deposit Bonus | The bonus you can participate in when you are depositing the first time. |
| Promotions | All activities a fantasy sport sites understakes to make the games even more attractive. Promotions can be: Bonuses, added value to contests, rakeback, VIP-Program, Refer A friend program etc. |
| Guaranteed Prize pool | The minimum amount which you will play for. |
| Multi-entry | A type of play where you can enter the contest more than once. |
| Freeroll | Tournament type where you can win real money without using your own. |
| Refer a friend | A promotion method where you can invite your friends and be rewarded for it. Usually in form of real money or VIP-Points. |
| Salary Cap | The maximum amount you can spend on drafting your team. |
| Roster | In other words, your fantasy sports team you drafted. |
| Payouts | The distribution of prizes to all winners. |
---