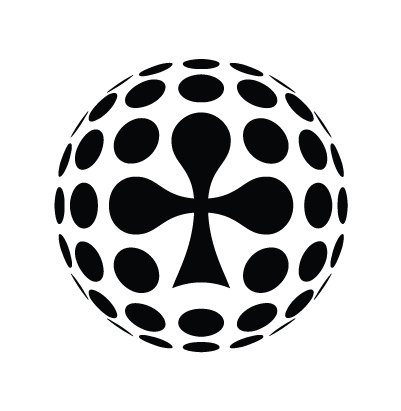 Fri Oct 4th / All-in Global / Archived
CAN FINTECH AND ESPORTS PEOPLE PLAY FOOTBALL?
That is the question the organisers of the Pentasia All-in League are asking as they challenge these two "new" industries to join Malta's biggest non-professional football league for a fresh season that will kick off in September (Early Bird Discount till August, 1st).
The organisers are All-in Translations – a language service provider for the gaming industry that are now reaching out to the Fintech and esports sectors as well – and Pentasia – an agency that specialises in digital and technology recruitment.
The Pentasia All-in League is a 5-a-side football league for companies based in Malta. All matches are played at Luxol Sports Ground. Traditionally, the majority of the teams come from the gaming sector, but this year the organisers are hoping to see some entries from FinTech and esports as they are attracting a flooding tide of workers and entrepreneurs to the rocky island.
"Malta has been a hub for gaming for 10 years now, and the island's status as the assembly point for FinTech and esports companies seems increasingly obvious. Our football league is open to anyone, there are zero restrictions in joining it, and it would be fantastic to see a few teams from FinTech and esports stepping up to our challenge."
said League Administrator and CEO of All-in Translations Roy Pedersen.
The Pentasia All-in League (previously Pentasia League and Pentasia Clubs League) has been played for 11 consecutive seasons. It starts in September, takes a long winter break, and then completes the season in May. Each team will play approximately 15 matches and can select their preferred time during weekday evenings or weekends. They all have access to a pitch for matches that last 1 hour and a referee is there to ensure a fair contest. Pentasia All-in League is described as a friendly yet highly competitive 5-a-side league. It has a social profile and in addition to the football we had two social events organised during last season.
It is not mandatory for players to work for the company they chose to play for in the league, and some teams are assembled from groups of friends. There is even a transfer window during the break in December/January. Last year, 27 teams competed, with Gaming Innovation Group (GIG) making it a Double with wins in both the league and the cup.


Sports director at GIG, Endre Nesset, spoke with us after his team lifted the second trophy back in May, saying:
"It is my opinion that the league has witnessed big improvements. The referees did a great job in keeping all games from getting out of hand. The League Manager was very helpful with rescheduling requests, and it proved to be more interesting to follow the league this year as all results were updated more quickly. GIG is very thankful for this."


The biggest change we will see this year is that the league will be divided into divisions with yearly promotions and relegations. Plus, the cup will be played throughout the year instead of at the end, with random draws in each round.
The fee for entering is €550 + VAT. This is the Early Bird rate. The price increases to €650 + VAT on August 2nd. At this point we only need your confirmation at leaguemanager@allintranslations.com and your team's name. An invoice will be sent along with player registration forms before the season starts in September.
The organisers are hoping to get 30 teams on board for the 18/19 season. How many can we get from FinTech and esports sectors? New teams get a free football and their own avatar — like this:


The following teams had signed up by Wednesday at midnight, 10 hours after the registration opened: PPB United, Bethard, Wishmaker, ZP Services, SD Services and Videoslots.
PS: Pentasia All-in League comes in the format of a one-day Cup as well, also known as the SiGMA Cup. This year, SiGMA Cup will be played on November 27th and will be followed by a stand-up comedy session at the Luxol clubhouse to celebrate the 10 year anniversary of All-in Translations. Email md@allintranslations.com to register your team and RSVP to the event on Facebook here.
---