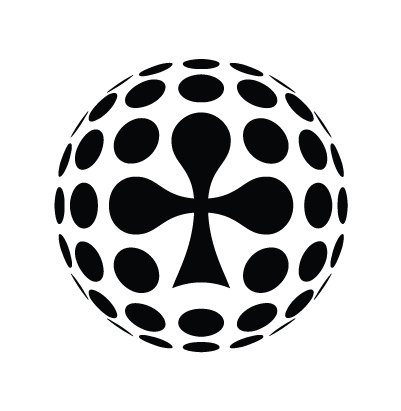 Fri Oct 4th / All-in Global / Archived
ASEAN HIGH VALUE FREEROLL MOVES TO OKADA MANILA

Although it's a turbo and free to enter, the annual official poker tournament of ASEAN Gaming Summit has grown to become quite prestigious. On March 20th 2019, All-in Translations will be hosting the thrilla' in Manila for the 3rd time, and the details are already in place.
The biggest news is that the tournament switches from City of Dreams to be held in Okada Manila. We're extremely happy about this for two reasons: 1) We can stay at the PokerStars Live Room. The people there have done a fantastic job providing the venue in previous years. 2) Since the conference's Wednesday party will be at the scenic Cove Nightclub inside Okada, players can just walk over after the poker. And if this isn't convenient enough, we're providing free transportation from the Welcome Lobby Level 1 at Conrad at 6:35 p.m (just after the cocktail reception is concluded).
Great prizes
Players will also be happy to hear that this year's prizes can be cashed in as vouchers at any online shop of the winners' choosing. The companies we have asked to sponsor the prizes have been mighty generous, and we're proud to present them below:
1st prize: $800 voucher, courtesy of Real Time Gaming.
2nd prize: $500 voucher, courtesy of Alderney eGambling. 
3rd prize: $300 voucher, courtesy of Continent8 Technologies.
What's more, the winner will walk away with a memorable poker trophy. The item is being crafted these days by the highly talented Moen's Basement and will soon be shipped all the way from Horten, Norway to Manila. The honor of putting this trophy up on the mantle at home or in the office should not be taken lightly!
Previous winners include Rhys Jones (2017) and Igor Rus (2018). Claude Henoud from Real Time Gaming made deep runs both years and is one of the favorites this year. To make things more interesting, he has put on a bounty on himself, so that whoever knocks him out gets a $100 reward (voucher). Mr. Henoud will also place a $100 bounty on one more player. You'll be able to identify players with bounties by their Real Time Gaming t-shirts.
Oh and did we mention there will be FREE drinks?
Plus, whoever wants some more action after the tournament is welcome to play at the cash game tables.
IMPORTANT DETAILS
PokerStars Live Room, Okada Manila.
7 PM March 20th 2019.
Secure your place by dropping an email at roy@allintranslations.com. Please RSVP on Facebook if you can.
You're going to a casino, so it shouldn't be a surprise that you need to bring your passport (everyone has to sign up for the Reward Circle Card before entering the tournament).
The tournament starts at 7 pm sharp, but registration will stay open a bit longer. We have 5 tables with 10 players each, and there will be a waiting list for another 20 players, if needed. The players on the waiting list (max 20) can fill the seats of eliminated players.
Transportation from the Welcome Lobby Level 1 at Conrad at 6:35 p.m (just after the cocktail reception is concluded).
As this tournament is safely established as an annual tradition, we're introducing an all-time leaderboard. Points are given as follows (only top 3 from 2017 and 2018):
1st place: 12 points
2nd place: 10 points
3rd place. 8 points
4th place: 7 points
5th place: 6 points
6th place: 5 points
7th place: 4 points
8th place: 3 points
9th place: 2 points
10th place: 1 point
Current leaderboard:
Rhys Jones (Zustro) 12
Igor Rus (Comtrade Gaming) 12
Dov Allin (Marketing Cross Media) 10
Anastasia Bauer (Zustro) 10
Claude Henoud (Real Time Gaming) 8
Tony Chan (Asia Pioner Entertainment) 8
All-in Translations wishes to extend a big thanks to ASEAN Gaming Summit, Real Time Gaming, Alderney eGambling and Continent8 for making this tournament possible. May the best player win!
PS: This is the first in the three big events we'll be organising this spring. On April 12th, there is the PAI Cup Final and Afterparty, and on April 23rd, we are hosting a friendly baseball game in Central Park New York for the delegates of Betting on Sports America. Stay tuned!
---