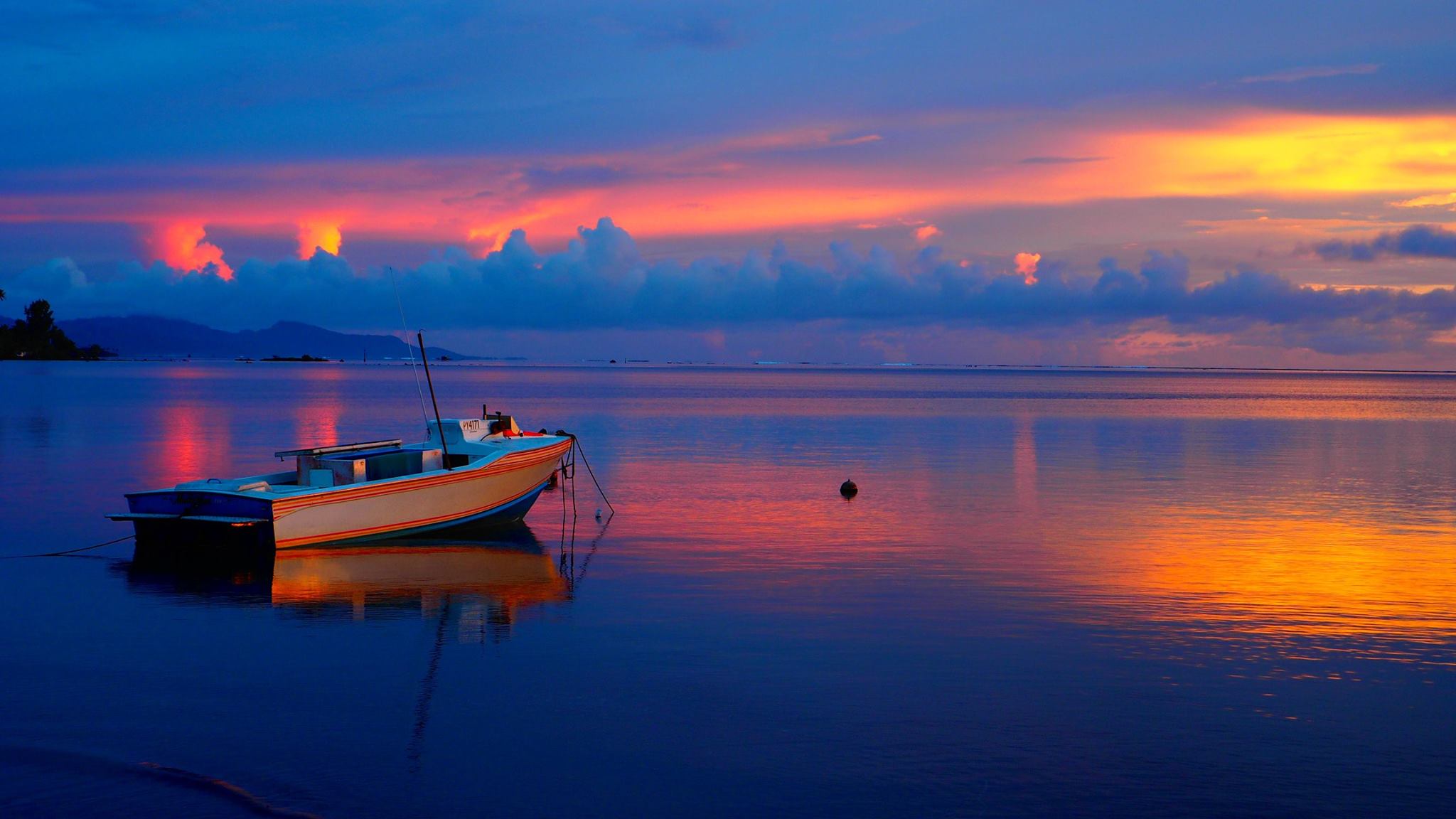 Thu Dec 31th / Roy Pedersen
21′ PARADISE GHOST
Covid-19 made it hard for everyone to travel and experience new cultures. How are the locals holding up through so many months of eerily empty tourist destinations? Below you can check the current situation in 21 tropical paradises I fell head over heels for back when traveling was easy.
Firstly I want to wish everyone a Happy New Year on behalf of All-in Global. As a language service provider covering over 70 languages, we are daily involved with translators, writers and clients based all over the globe. Most language professionals have the option of working from their own homes. A laptop and a speedy Internet connection goes a long way of securing ones livelihood as long as the projects keep flowing. Unfortunately many other sectors and professions proved to be more volatile.
Here are the two main reasons that got me writing this post:
1: I'm genuinely concerned about the paradise locals. Maybe it could help – even if only a little… – if people see some beautiful pictures and read some enthusiastic reviews, to ignite a wish to travel there in the near future? For some of the local languages, we're also hunting for talent. Translating and copywriting are jobs that can be done remotely, potentially bringing a sorely needed income when tourists are no longer around. If interested in this opportunity, you can email an application to vm@all-in.global.
2: I am desperate to travel and see the world again. By going through my old travel albums, I at least get to take a digital and mental journey, and by gathering information about the Covid-19 situation, we can get a better overview of where it might be OK to travel soon. How hard have the travel and quarantine restrictions hit the economy? How far did the virus impact the people? How will the new year look? These are the questions I asked my local connections.
Since we're in 2021, I selected 21 pictures.
French Polynesia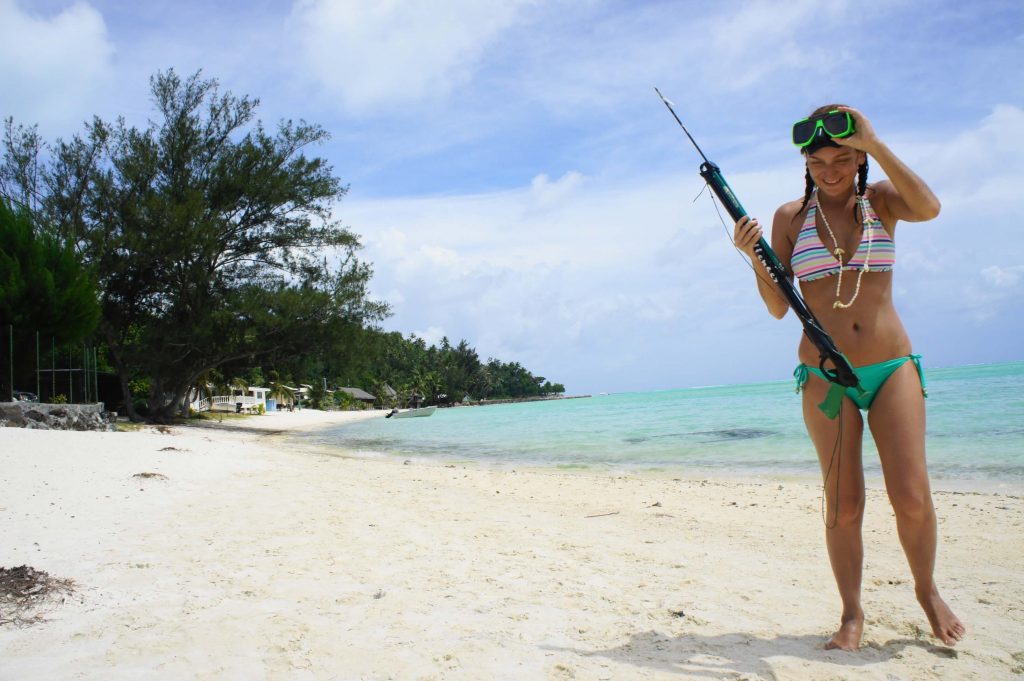 By far the most beautiful country I had the chance to visit so far. Made up of over 100 islands in the South Pacific, French Polynesia is a paradise of unspoiled natural splendor both on land and at the sea. In fact, the coral reefs of French Polynesia have suffered less from warming seas, pollution and predation than other similar places. Less tourists is obviously beneficial for the local ecosystems, but with tourism accounting for 85% of the total value added for the economy (2012 numbers), how are people holding up these days? Kenny Chanseau, a guy I met on an airplane from Tahiti (the "main island") to Raiatea in 2010, explains:
"The pandemic hit the islands economy quite painfully, especially in Bora Bora. At first, the government closed the entry to French Polynesia, so there were no tourists around for about 3 months. A good bulk of people lost their jobs. When they finally reopened the area for tourism, the virus spread like gossip. There are many Covid-19 cases in Tahiti, but I haven't heard of any infections where I live in Taha'a". 
Kenny works in a bank, and loves to fish and surf in his spare time.
"I obviously hope for a better and brighter year, but I'm afraid the virus is not done with us. Fingers crossed for a vaccine soon.", he said.
He was pretty surprised to hear that they have already started rolling out vaccinations in Norway and other countries.
"I know of no vaccine that is available here yet".
We could not find any info about vaccination in French Polynesia – which is located almost 16,000 km from London. According to worldometers.info/coronavirus 16,550 people has been infected in French Polynesia, with 108 deaths.
You can see an overview of the global distribution of vaccination here.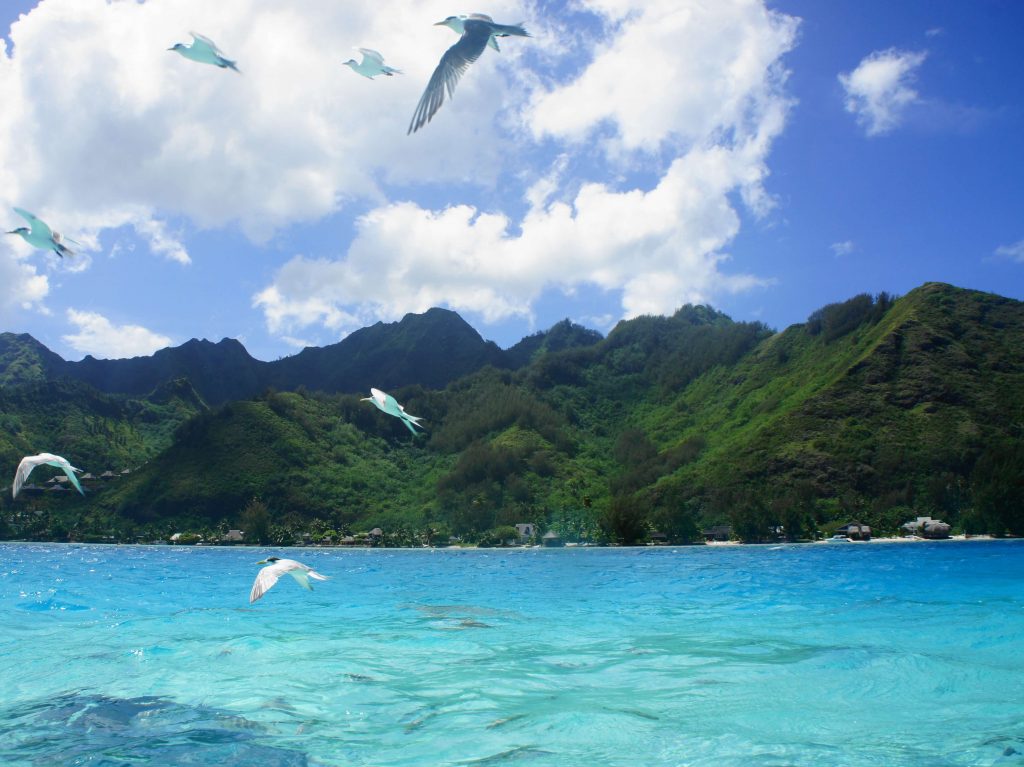 The official languages of French Polynesia are French and Tahitian, and each island group has its own language. At All-in Global, we have yet to receive an order in Tahitian as far as I'm aware, but French is one of our top languages. We currently have 10 French translators on board, but we're always looking to recruit qualified professionals with a good understanding of sports and games. As I already mentioned before, the job can be carried out from just about any location which is Internet friendly.
Thailand
Koh Lanta in the Krabi region of Thailand became our family base whenever we were in Southeast Asia. I fell in love with Klong Nin – a beach down south – when backpacking on the island in the early 2000s. In the later years, we've always stayed at Klong Dao, a beach perfect for families close to the island capital of Saladan.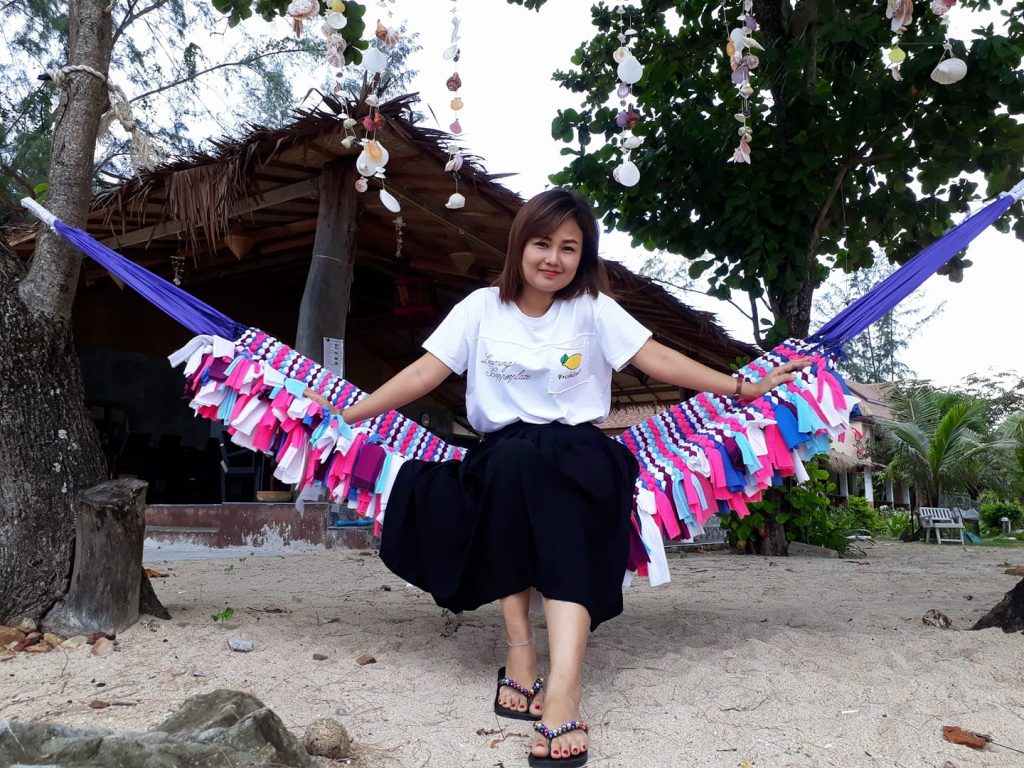 It's where we became friends with Oil Nattaporn Thongma. She works at a hostel/Japanese restaurant called Best Stay and teaches the local kids English on the side. The hostel is now closed.
"I've barely seen any farang (tourists) in 1 year now. The business of Koh Lanta is very much dependent on tourists so the travel restrictions hit the local businesses hard. I know of no COVID‐19 outbreaks here, so I guess the tourists will soon be here in full-force. But I have my doubts that things will be the same as before the pandemic.", Thongma said.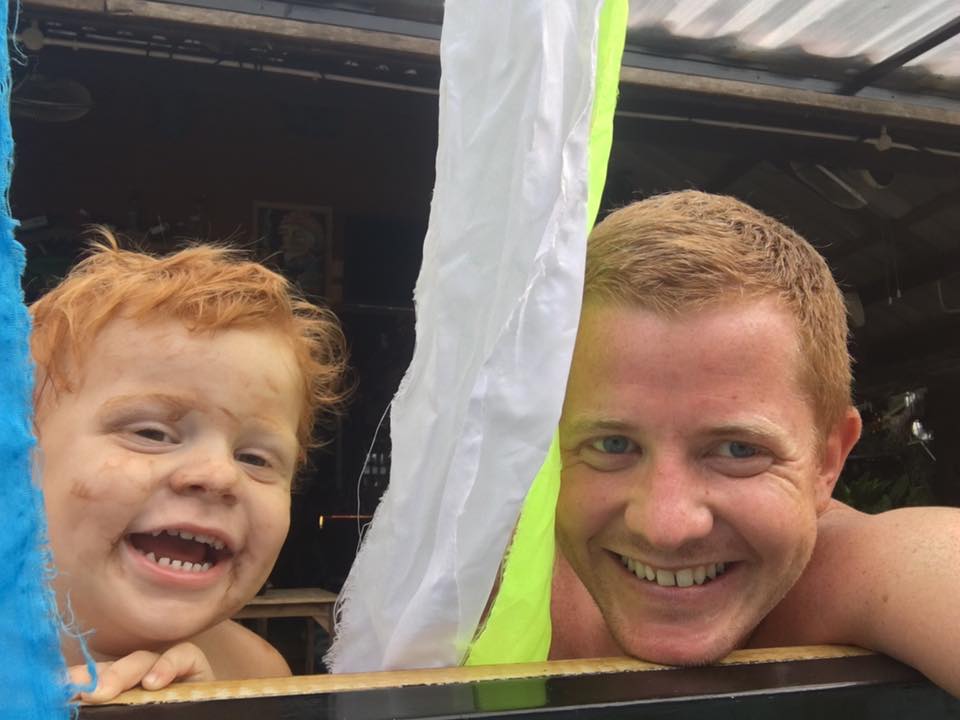 After very few reported cases of Covid-19 in the early stages, Thailand has now been seing 6k+ numbers each day since December 26th. The country allows visitors to come in, but only after a 2-week quarantine among other measurements.
The famous full moon parties on the magical island of Ko Pha Ngan (6) have been cancelled since March. In the video below you can see a live webcam from an empty Hat Rin. This is the busiest beach in the whole of Thailand when the party is on, with tens of thousands of people all over the place.
Thai is a growing language at All-in Global, and if you are a Thai translator with in-depth knowledge of gaming and sports, you should send your resume. Again, it's a job that can be done from anywhere as long as you have a laptop and Internet connection.
Cambodia
I'll never forget the moment I first arrived in Phnom Penh, the capital of Cambodia. I was only one step outside of the bus when I suddenly was asked if I'd like to shoot a cow with a bazooka. I declined, of course, but the experience I had in this peculiar country in Southeast Asia was perhaps the most positively surprising in all my travelling years.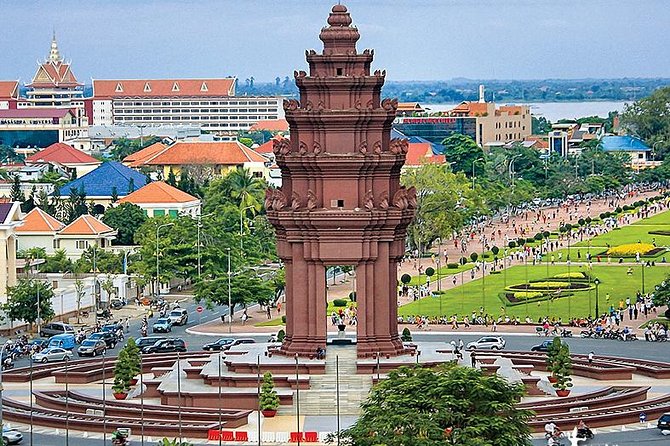 The friendliness of the Cambodians, who experienced a horrible genocide just over 40 years ago, combined with beautiful nature, easy traveling and low prices, made Cambodia a haven for backpackers on a budget.
Anastasia Bauer, a friend and colleague from the gaming industry, lives in Phnom Penh. She was happy to share her thoughts on the current situation there.
"The pandemic has caused damage that will only be fully assessed in the coming year or so – this is unquestionable. However, knowing how hard other parts of the world got hit, we in Cambodia have been very fortunate and shall be very grateful. With a very low number of cases, with none fatal or critical, we enjoyed most of the "life as usual" situation being able to freely move around the country. The borders are all closed, no tourists are allowed in, but it gave many locals and expats a chance to finally visit more remote parts of Cambodia. Most of the people I know are now enjoying their festive days on the Islands in the South of Cambodia where it is the best season of the year with blue skies, fresh breeze and warm water", she said.
I dug in deep into my archives to find these, so here are some images from the islands Bauer is talking about.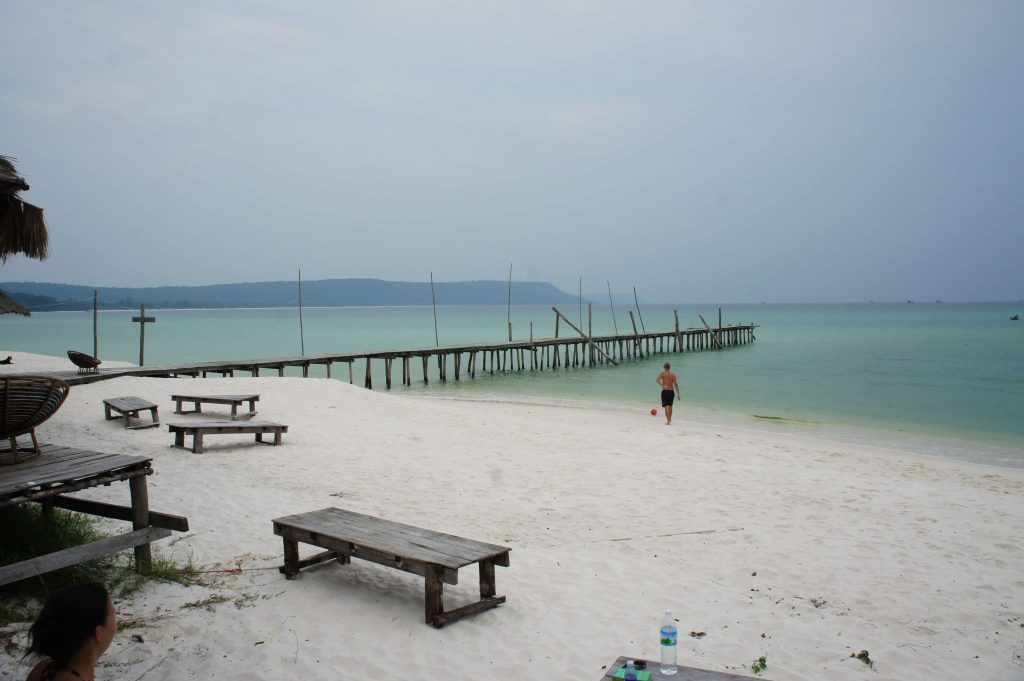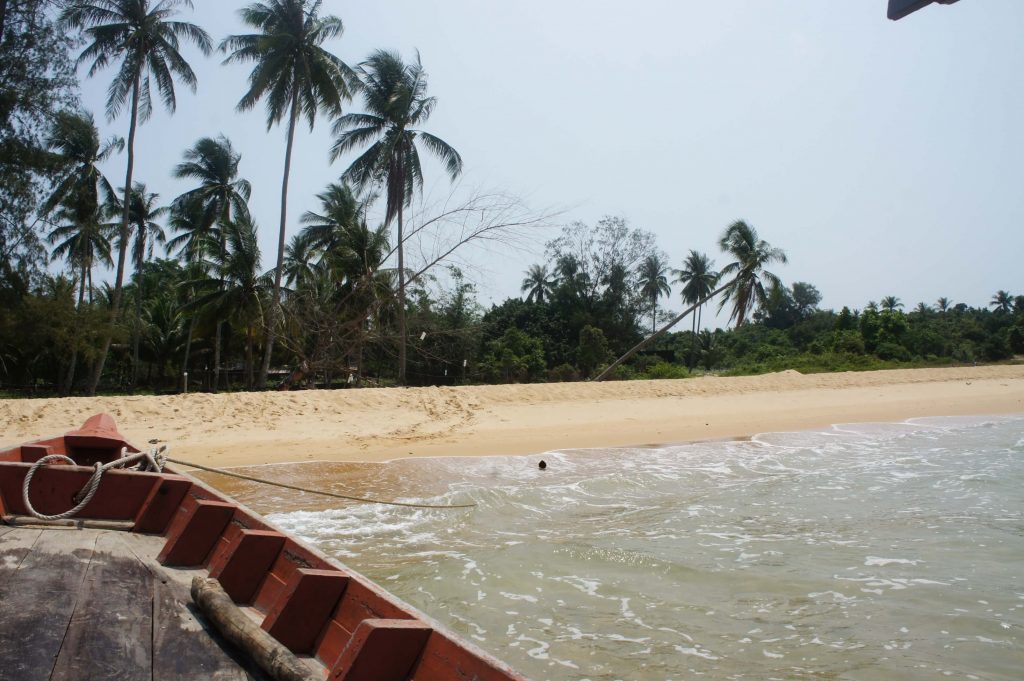 "When it comes to economy, most of the tourism and hospitality sectors suffered immensely. For instance, Siem Reap – one of the top tourist destinations in the world because of the amazing Angkor Wat ruins – has turned into a ghost town. Many businesses of all sizes simply shut down. It will take years to bring back tourism at the previous scale, which is more than daunting in a country where the unemployment rate is rising and the social security system is in its infancy.
But judging by the spread of Covid-19, we seem to be in one of the safest place in the world. I guess we will do what many in the world do these days: take it day by day and be grateful for what we have. Places are slowly reopening, parties are restarting just as we are heading into 2021 – so that is what I will do for now – focus on what positive impact I can do to people around me and have a good time! Happy New Year from Cambodia!".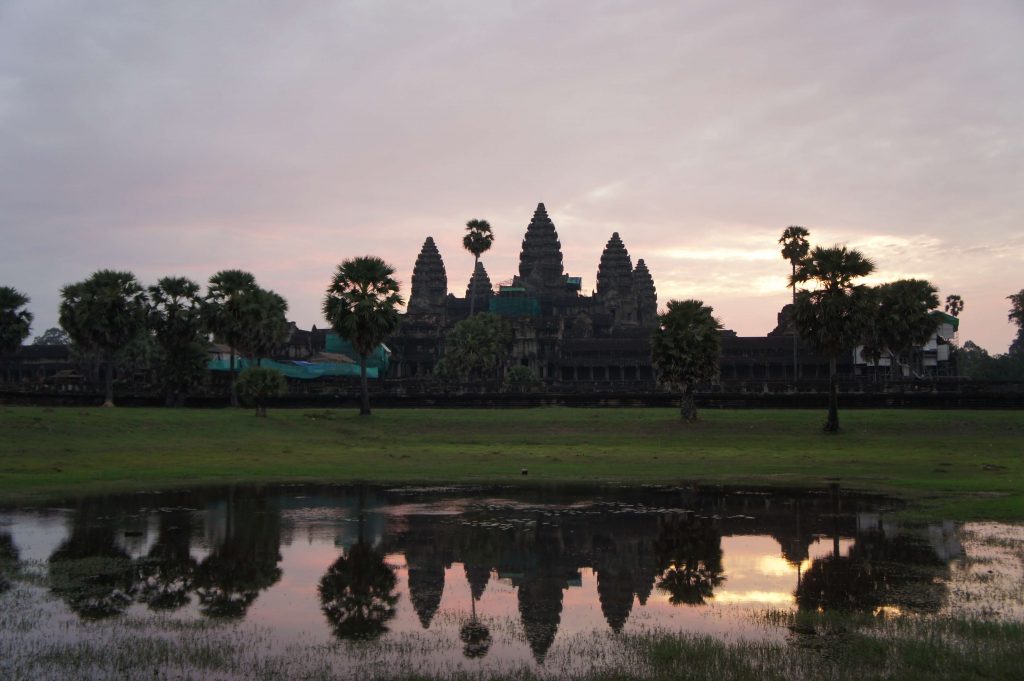 Cambodia has only had 364 reported cases in total, with only 3 active cases as of 31st December 2020.
Khmer is the official language with about 17 million native speakers. At All-in Global, we are always looking for Khmer translators and writers who have a expert-level understanding of gaming lingo. The job can be carried out remotely.
Costa Rica
My trip to Costa Rica in 2009 got delayed 1 week because I missed the weekly plane from Jamaica. I found out a bit too late that it was mandatory to get vaccinated against the yellow fever before entering this pearl of a country in Central America. When I finally sat foot on the place, I wished I had come earlier. Costa Rica is all about tropical beaches and biodiversity, and places like Malpais is very popular among surfing backpackers.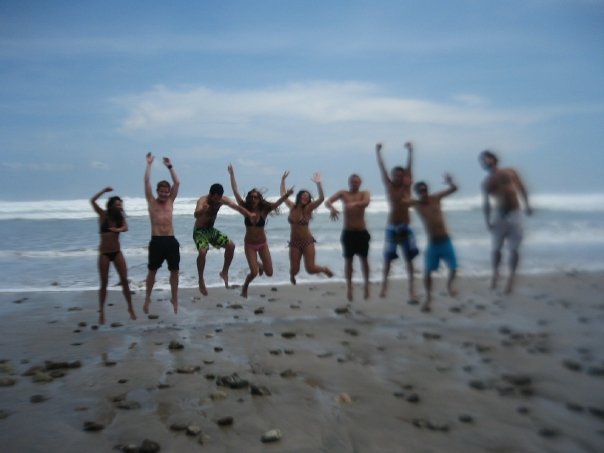 The queen of poker – as we like to call her – Ivonne Montealegre, was one of the first to order language services from All-in Global. She is from Costa Rica, but has been in Malta for many years now. Her sister Iriana was appointed official psychiatrist for all doctors working with Covid-19 in Costa Rica, and Ivonne was happy to share a situation report.
"The pandemic affected Costa Rica immensely with almost 3,000 deaths in a 5 million population country. The economy suffered quite the blow as the country lives out of tourism and we've had a partial lockdown that paralyzed major businesses for almost 2 months. Things are now back to normal in terms of borders being open, with some new measures, but confinement, poverty, water access, hygiene, resilience and mental health are major issues like in many other places in Latin America", she said.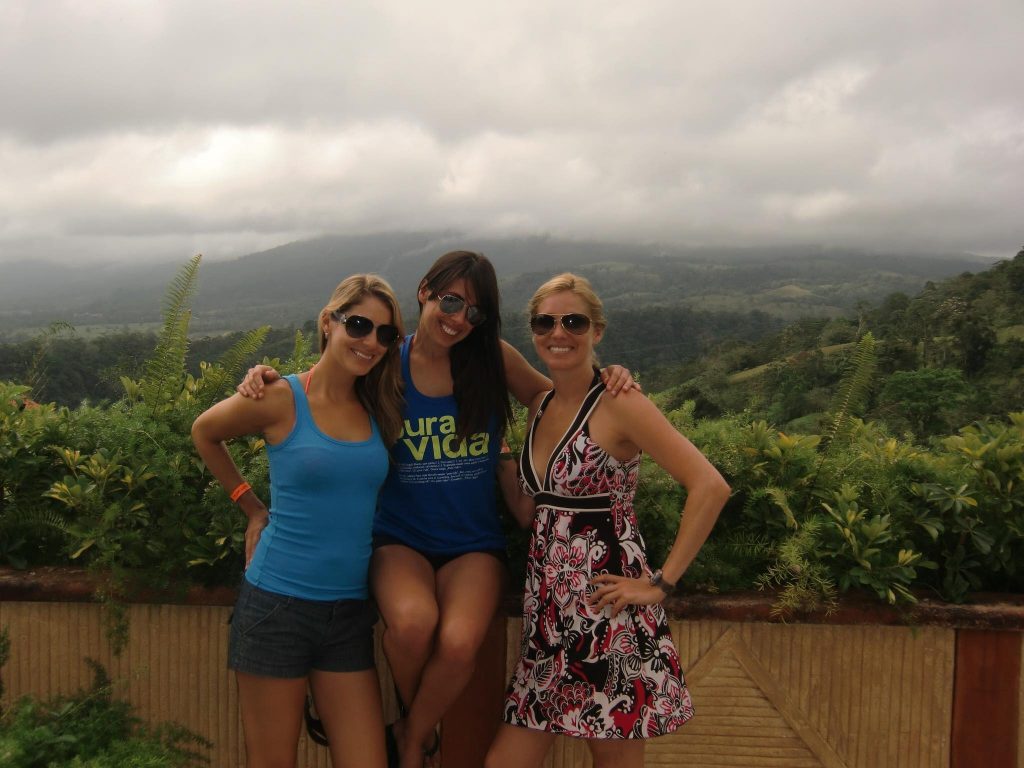 Montealegre (left) has a positive outlook for 2021 though.
"Not only the population will get vaccinated but also our customers, the Americans, Europeans and Asians, are all getting the vaccine. There doesn't seems to be any lockdown in sight and the government is applying a hybrid policy between strict Covid-19 control with testing and special visas with an insurance and thus having the economy flow again", she added.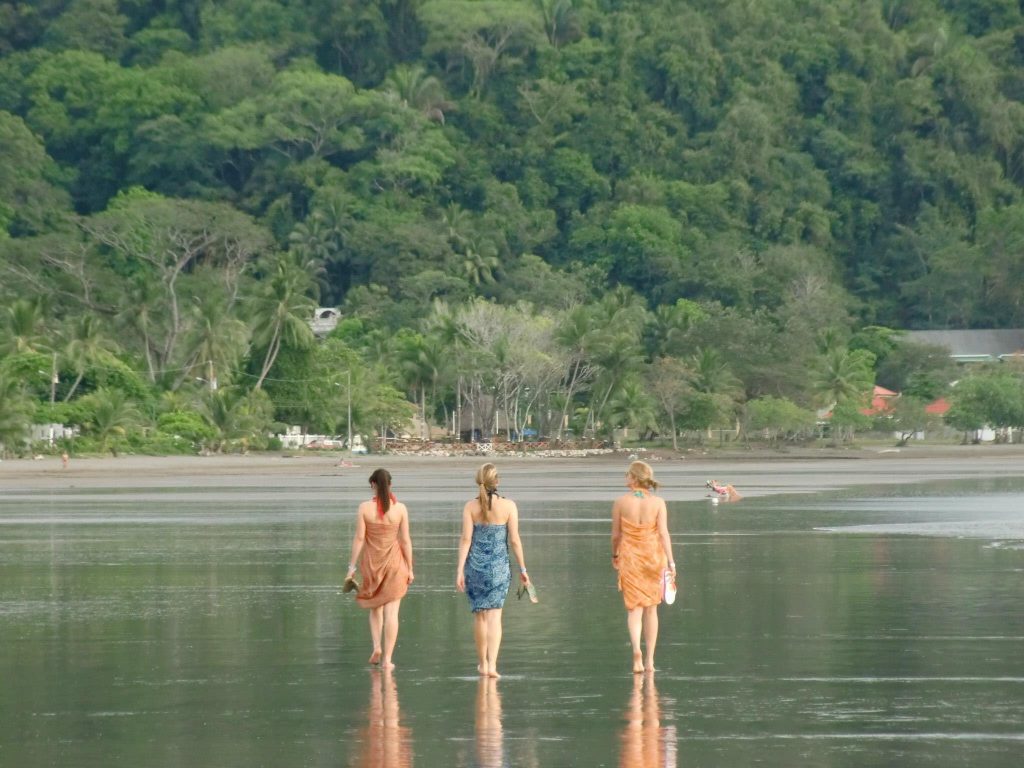 The Spanish in Costa Rica is spoken with a distinctive national accent. Costa Ricans replace the diminutive ending -tito with -tico, a practice known elsewhere but uncommon in Central America. At All-in Global, we have translators and writers from many parts of the Spanish speaking world in order to specifically localise content to the people it is translated for. If you have excellent command of English, you speak a "perfect" Spanish and are much into gaming or sports, we will be happy to receive an application.
Malta, Gozo and Comino
Is it a stretch to call Malta a tropical paradise? We'll let is slide – it's the festive season after all. With a few great exceptions like Golden Bay, Mellieħa and Ramla l-Hamra, there aren't too many sandy beaches out there. But the sun and aquatic beauty make Malta one of the most tropical places in Europe.
This Mediterranean group of islands is where All-in Global was founded in 2008. It holds a very special place in my heart and although I am living in Norway now, I love every time I get a chance to visit the Rock. Our Content Manager Valentin Stanga lives there and he paints the following picture of the current situation: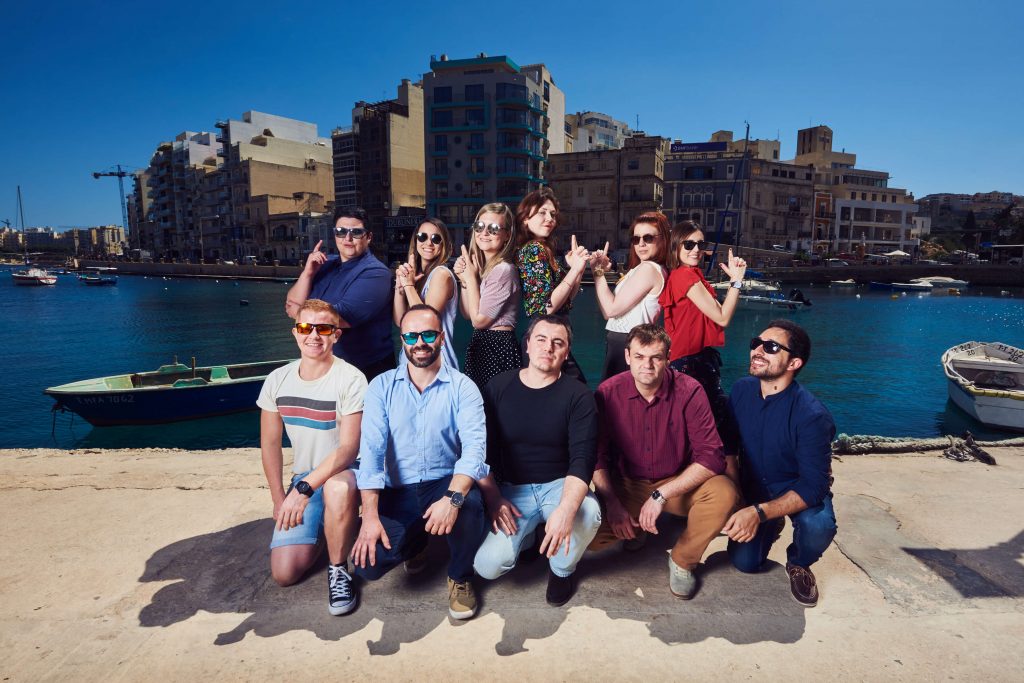 "Initially when the virus hit Malta in mid-March of this year, the government took extreme measures to curb the spread of infections. Can you imagine St. Julian's bearing the look of a ghost town? Restaurants, taprooms and bars got shut down all over the island and it looked like some major industries were facing some sad goodbyes", Stanga said.
Some of the restrictions were lifted, and Malta has had 12,774 cases in total with 219 deaths. With 124 new cases (December 3oth) it seems the situation is still critical, given the small size of the densely populated island, but Stanga is more positive for 2021.
"If the vaccine does its job, things will start to get back to normal by the summer. Obviously this is not an easy prediction to make, but both experts and laymen seem optimistic about the effectiveness of Covid-19 vaccines. With all its scenery and colorful attractions, a virus-safe Malta would in no time thrive again as a hub for many of life's sunny gratifications", Stanga added.
I was not able to find any information about Covid-19 specifically in Gozo, which makes me think there hasn't been a lot of cases there. Gozo is a great getaway, and I always loved taking the ferry over to spend a few quiet days (unless there was a carnival of course – that was not quiet). The picture below is from our wedding at Cornucopia Hotel in 2013.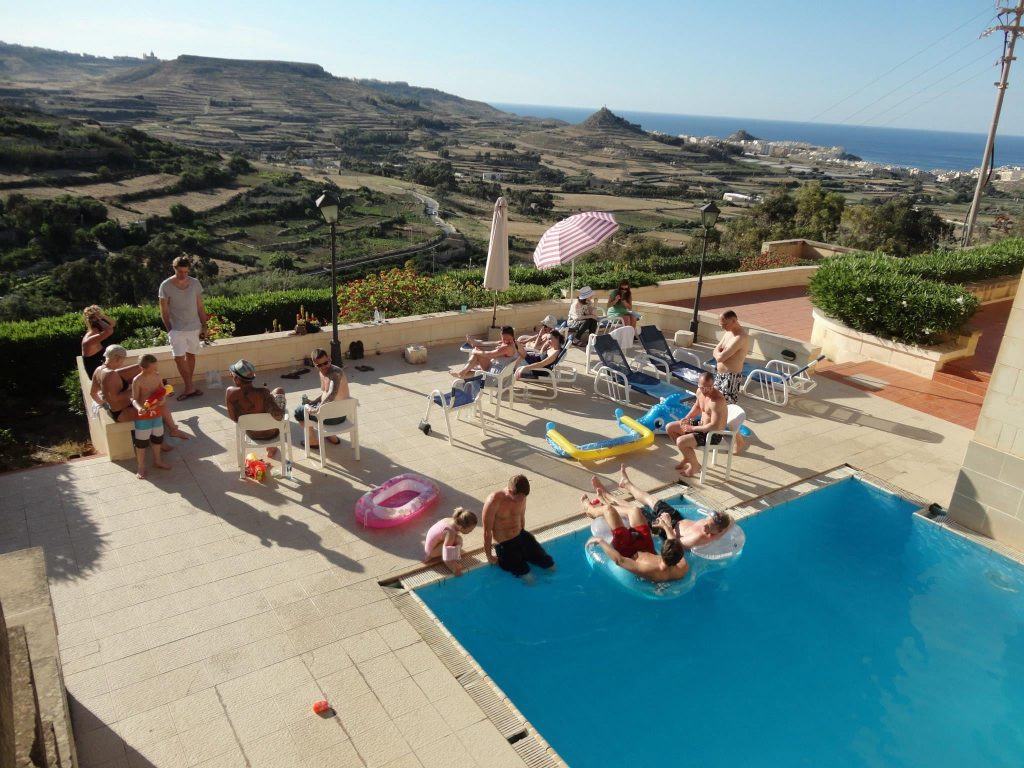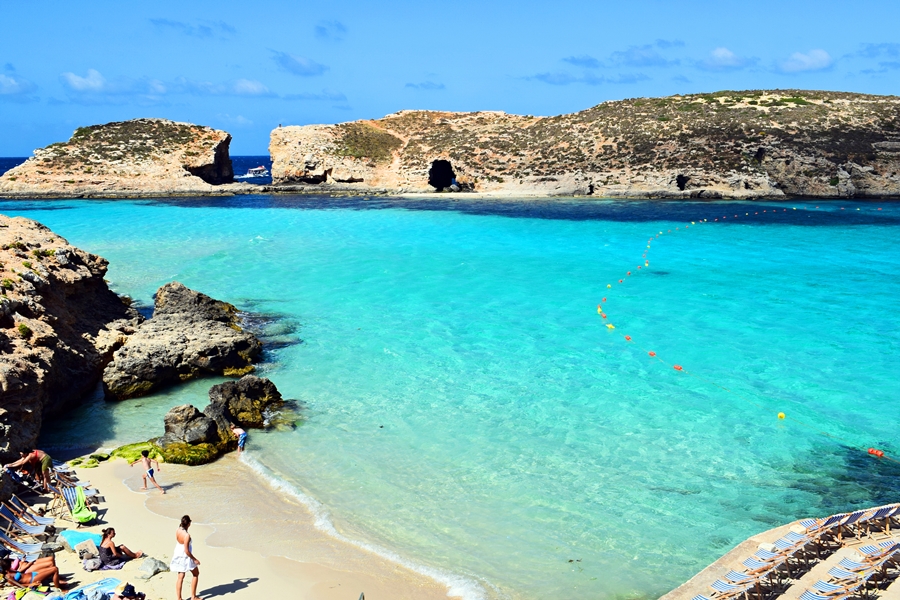 Comino is the third island of Malta – a beautiful lagoon popular for day trips. Before the pandemic Malta reported more than 1 million tourists on a yearly basis, and it will be very interesting to see how many will come in 2021. The contribution of tourism to Malta's GDP in 2018 was 12.8%.
Greece
As if Greece didn't have enough problems in the last years, the pandemic hit this Southern European country with all its force and consequences. 138,850 total cases and 932 new cases tells a story of a country in crisis. My wife is Greek, so this obviously affects our family on a more personal level, and it's heartbreaking for families not being able to see one another. Luckily we did manage to go there in the summer though, to Chalkoutsi where my wife's family has a country house, returning to Norway just before the government here placed quarantine restrictions on everyone arriving from Greece.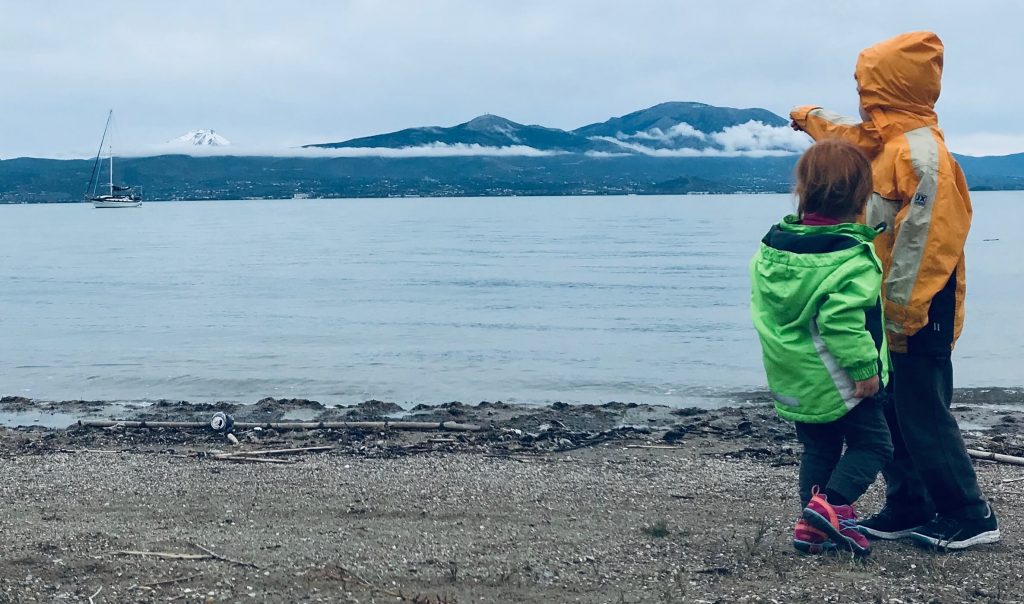 We really hope that it will be okay to travel to Greece again soon, or for them to visit us without putting anyone at high risk. The borders are open but travelers will be required to self-isolate (at their home or temporary residence, for example hotel) for three (3) days upon arrival.
Through our years together we have visited many places in this spectacular cradle of Western civilisation in the Aegean and Ionian seas. Some of my personal favourites include Crete for its food, Fournoi for its stress-free attitude and Ikaria for its hippie vibe. The food and the beaches are great pretty much everywhere you go.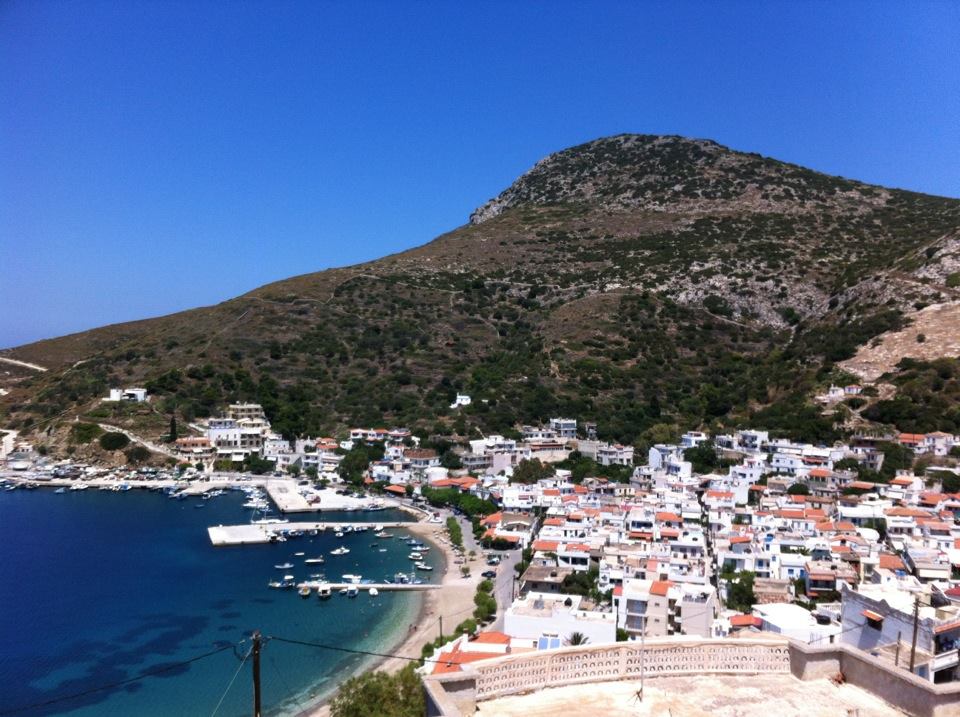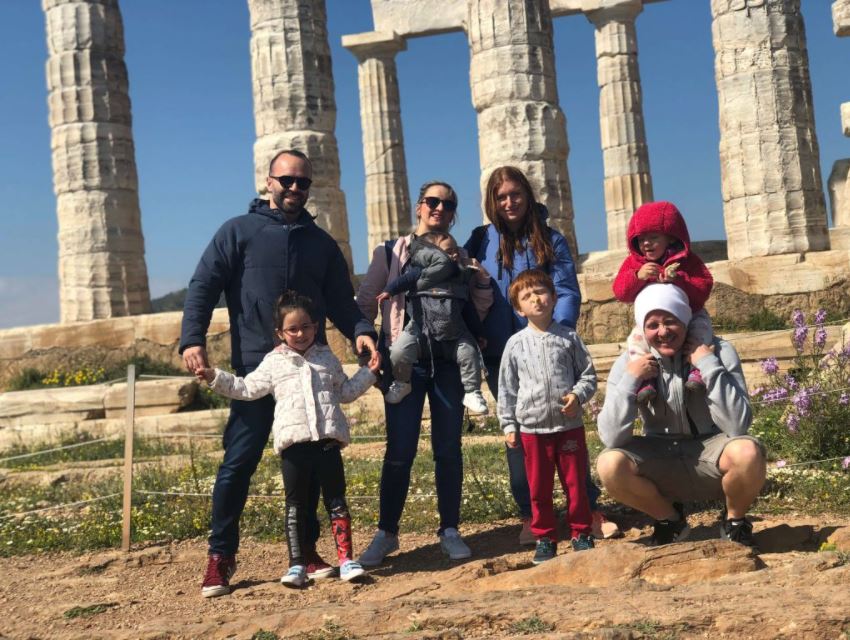 Maldives
Our visit to the Maldives in 2012 was filled with contrasts. On the resort islands, where most visitors go, everyone called you "sir" or "madam" and you could pretty much behave like you would in "the Western world". But when we traveled to local islands where the Maldivians live (not only as staff at a resort), the experience was very different.
You were not allowed to drink alcohol, and women had to swim in burkas – to give just two examples. But we felt we got to see the country as it genuinely was, with friendly people and virgin tropical nature. We visited islands like Mahibadhoo, Felidhoo, Maafushi and Keyodhoo, all of which were fairly easy to reach by public boat transportation and had nice accommodation.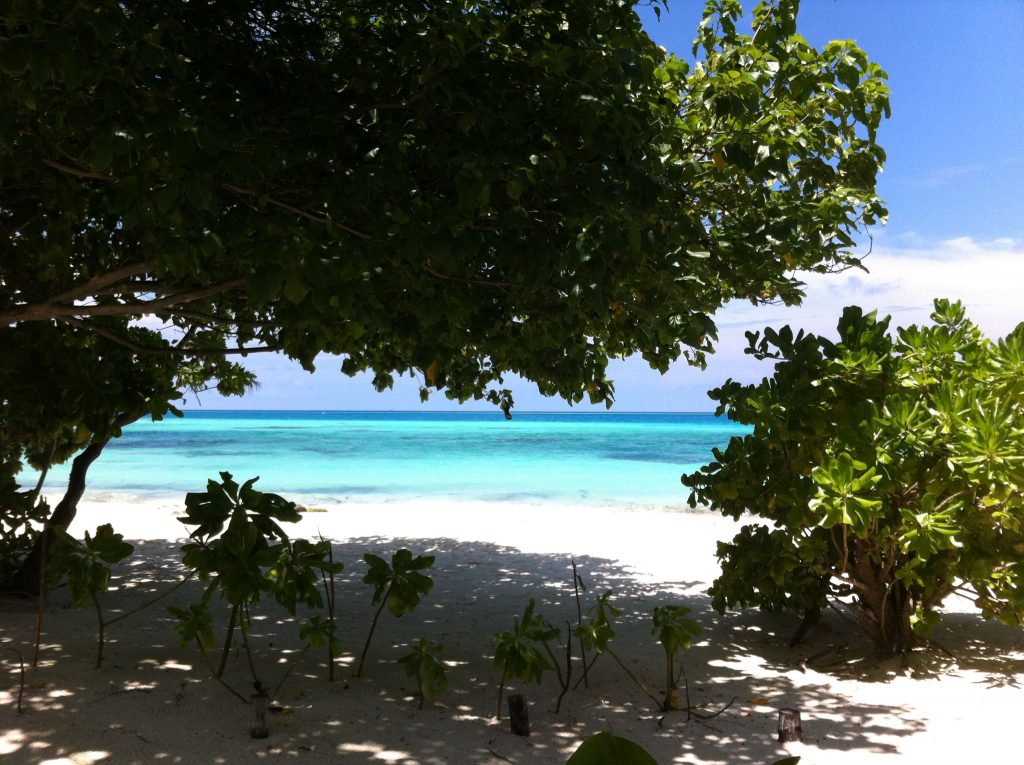 As most people are aware, no other country in the world is at larger risk of submersion because of the lack of topography. Yet Maldives remains one of the most luxurious and popular destinations for sun-seekers, and tourism was contributing over 17% to GDP, generating 40% of the government revenue, before the pandemic hit.
There has been 13,757 cases in total, with 19 new cases. According to current travel advice of the UK government the borders are open for tourists, but you need to present a negative PCR test for Covid-19 on arrival to the Maldives. The test and negative PCR certificate must be issued no more than 96 hours prior to departure. There is no required quarantine for tourists on arrival, just a screen test where they check for symptoms, making the Maldives more accessible than many other tropical paradises these days.
My speargun is still stuck in customs over there – one day I'll return to claim it back!
Although All-in Global have not carried out any projects in Dhivehi which is the official and common language, we do plenty of work in Arabic which is a secondary language in the Maldives due to religious education. English is also widely spoken.
Philippines
I once travelled for a month around the islands of the Philippines, and there is surely no shortage of tropical beach havens to put on the itinerary. Cebu, El Nido and Palawan are up there among the best of them. In the later years, I visited Boracay several times because of its proximity to Manila where All-in Global is the host of an annual poker tournament together with the ASEAN Gaming Summit.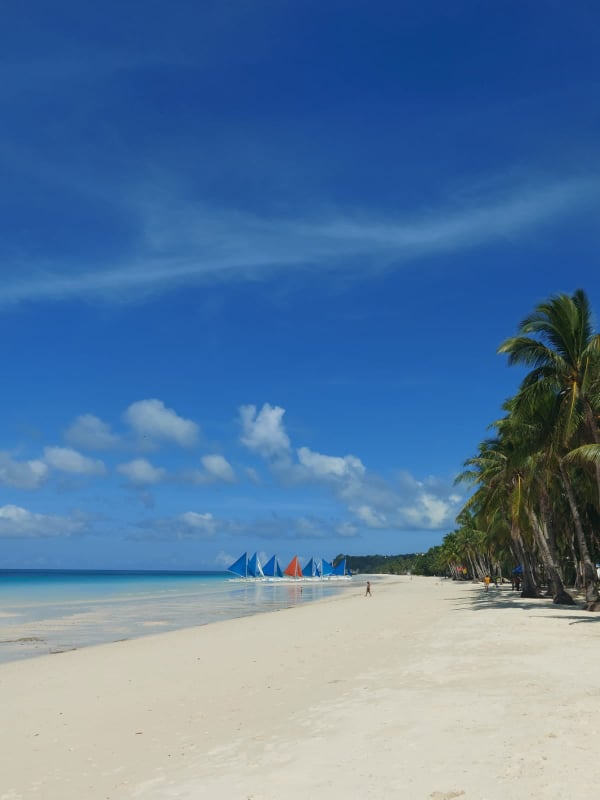 You could hold against Boracay that it's a bit touristy compared to some of the other popular destinations in the Philippines, but for those who hold great nightlife as a considerable part of the equation, the somewhat crowded beaches on Station 1, 2 and 3 will do just fine. In 2018, Boracay closed for tourists in order to be cleaned up, but it wasn't long after it reopened that the pandemic hit hard. Only 3,703 people arrived between December 1 and 12 – that is fewer visitors to the island than in a single day before the pandemic struck. The contribution of Tourism to the Philippine economy was 12.7 percent in 2018. With 474,064 total cases and 1541 new cases, the Philippines are struggling.
Eiselle Joy Pascua lives in Manila. I know her through her work with a foundation that helps street children which All-in Global have supported. She tells a tale of tough times, but has a positive outlook for the future.
"We are slowly getting back on our feet actually. Manila Philippines is continuously fighting corona virus by strictly implementing mask and face shield use in all business establishments in the Metro Manila, but the lockdown was not actually an option due to lack of financial budget of the government. Restaurants and businesses was operating 100% but the number of clients they accepted were limited at around 30-50% seat capacity. Boracay similarly with Manila, they are highly operational and accepting tourist provided they undergo 24hrs swab test", Pascua said.
In summary? I can't help thinking that in some cases the consequences of Covid-19 restrictions seem to outweigh the consequences of the virus itself, at least if you look at it in a long-term perspective. But a scenario with no restrictions seems scary as well, when you look at the number of tragic deaths caused by the virus on a daily basis. I hope the vaccine can at least save those at high risk, so that "the rest of us" can go back to a more normal life thus bringing more stability in the world.
Lastly, I want to extend a big thank you to everyone who contributed to this blog post. May the force be with you all!
If you enjoyed this article, I recommend taking a look at this one as well where I write about different careers to pursue when you are not confined to an office. These days, this is more relevant than ever.
https://all-in.global/career-paths-to-pursue-when-traveling-is-life/
Do you have a great understanding of gaming terminology? Are you targeting a career in translations or copywriting? Send us an application to vm@all-in.global. I hope meeting you one day, but won't ask you to work from an office base!
---