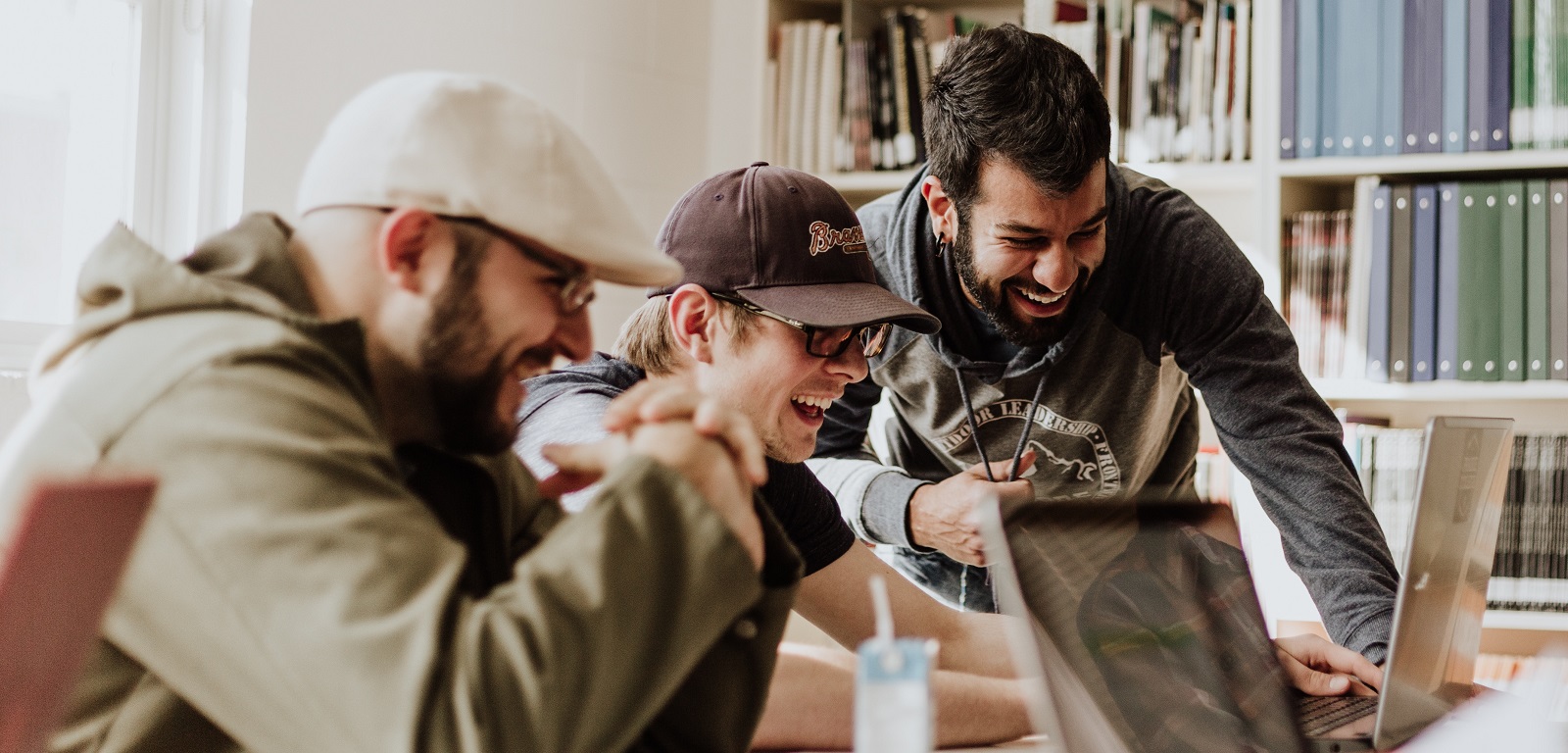 Fri Mar 1th / Valentin Stanga / america / sportsbook
WHY SPORTSBOOKS SHOULD FOCUS ON AMERICAN MILLENNIALS
A growing demographic with climbing income and a love for digital consumption. Here's why Millennials are the consumer segment set to make or break operators in the now-legal US sports betting market.
In the United States, a 1993 law prohibiting sports betting was overturned in May of 2018, opening the doors for not just brick-and-mortar sportsbooks in various states, but also online sports betting. Prior to this, only four states were legally allowed to take bets, the most famous of which is Nevada, home to Las Vegas and Reno. While casinos in many states across the country could still open on the lands of Indigenous Peoples, even they were often prohibited from taking sports bets outside of racing.
Now, things are different. As more states legalize sports betting and existing casinos roll out plans for sportsbook lounges, most Americans will no longer have to travel far to place a legal bet. For anyone in the sportsbook industry, this is great news. The more immersed in the market Americans become, the more opportunities to attract their Millennial demographic, who are projected to become America's largest living adult generation in 2019.
Income on the rise and most of it is spent online
Putting aside their population, Millennials admittedly underspend older generations on entertainment. However, consider this: they currently fall within the ages of 23 and 38. This means that a large chunk of them are just entering the workforce, paying off loans, and were early-career victims of the Great Recession. The older they become, the more financially stable they become. Financial stability equals disposable income, which equals more spending on entertainment. That's just basic math.
Every year, Millennials are making more money. And sportsbook operators: just wait until you find out how they spend it. According to a UPS study, Millennials make 54% of their purchases online as a whole, while 63% use their smartphone for transactions. To put that into perspective, Baby Boomer spending (ages 55-73) is 19% online. You might see people of retirement age (65+) lining up for the slot machines, but they're not going to join an online casino, much less start getting into sports betting.
[ait-blog-info-box header="Can't Read, Won't Buy" button_label="Read more" button_link="/services/translation-localization-services/"] Millennials will purchase your service online if you can speak their languages. Litterally! 56.2% of consumers value information in their own language over price. Discover how All-in Translations can help you reach Millennials in the right language and lingo.
[/ait-blog-info-box]
Mobile transactions are also on the rise, as are online purchases. Presumably, because Millennials make more money every year. Most Millennials grew up in a time when online transactions were extremely common. Their parents, however, did not. 83% of Millennials are reportedly unconcerned about online security, which is one of the biggest hurdles to overcome when convincing land-based sports bettors to consider online betting. By showcasing legitimacy through reviews, reputation, and referrals, a sportsbook is far more likely to convert a Millennial over any other consumer demographic in the United States.
Loyalty vs. generic brand balance and search for the best deal
An interesting and seemingly contradictory statistic is that 60% of Millennials stay loyal to a brand, while 60% say they'll reach for a generic item over its name-brand counterpart. That means two things for a sportsbook. First, they're likely to stay loyal if you continuously impress them. Second, you can attract them away from brands their loyal to by offering a comparable product with a twist. If they can get the same thing but more (i.e., saving money, having access to additional features, etc.), their statistical loyalty can falter considerably, and vice versa.
Promotions and online betting go together like bees and honey – and Millennials love themselves a good coupon. In fact, 94% use them! That's an enormous chunk of the demographic. Let's all get those images of old ladies clipping coupons out of our minds: Millennials will line up for a bargain. If you want to stand out from the competition, make them feel like they're getting the most bang for their buck. While that's true for marketing in general, it's especially true for Millennials, especially when compared to luxury item rollouts.
Considering Millennial interests
Most people know that they can bet on sports. During March Madness college basketball alone, Americans bet over $10 billion. However, the interests of Millennials could be highly advantageous to sportsbooks that list alternative betting events. Esports is an obvious example. Too obvious, in fact. It's a fast-growing market in the United States already, with hundreds of millions in annual revenue. As that popularity grows, so will gambling on them. Esporting should already be an option at a competitive online casino.
However, other avenues, such as politics and pop culture, could be hugely attractive to Millennials. Most don't know that you can place a bet on the next character to die on the HBO television show Game of Thrones. Most are unaware that they could bet on major award shows, like the Academy Awards. They can bet on who wins an election, bet on whether we'll get to Mars, or whether a celebrity will be found guilty of a crime. Using these obscure but eye-catching events on top of competitive pricing and established legitimacy, you can pull in at least some of the $1.4 trillion Millennials are projected to spend in 2020.
American legality and implications for offshore operators
It's easy to think that regulated sportsbooks in the States will just increase competition and lower the offshore market share. But are you taking Millennials into account? The United States federal government just made it law that sports betting can be legalized. Meanwhile, the vast majority of US States do not have a legal market. While more competition will pop up as more states allow it, that will also raise more awareness for sportsbook betting as an entertainment option. Besides, if it's legal to bet in your state as an American, what are the odds you're going to go out of your way to make sure the website is regulated within your state?
Taking that a step further, we're talking about a demographic that seeks out a bargain while being open to trusting a wider swath of online companies. If you have a legitimate sportsbook that's better than the one licensed in their specific state, and you have placed your content and SEO chips properly, they'll find you, and they'll choose you. The statistics spell it out in neon light.
Appeal with a mix of skill and luck
While Generation Z (the younger demographic to Millennials) are the big video gaming market, Millennials are particularly fond of games that combine both luck and skill. Slots like Big Buck Hunter offer bonus features that require the player to actually shoot a target, not just hope a target gets shot.
Rewarding skill and precision with real-money payouts is just one of many ways to get Millennials to make a deposit. Virtual reality is another one; allowing them to sit in the arena from home while placing bets at the same time.
Here's the kicker: most Millennials are not fond of brick-and-mortar casinos. Maybe it's the movies, maybe it's the older crowd – whatever the reason, it's a fact. Not only that, but only 28% are against the legalization of online gambling, while half believe it should be legal. Now, it is. And thanks especially to Millennials, it's a fascinating and exciting time to be a sportsbook operator focusing on the US market.
---
Get in touch with All-in Translations and our content writing service to set your activity and develop an audience on the US markets with insightful sports and betting articles such as this one.
---