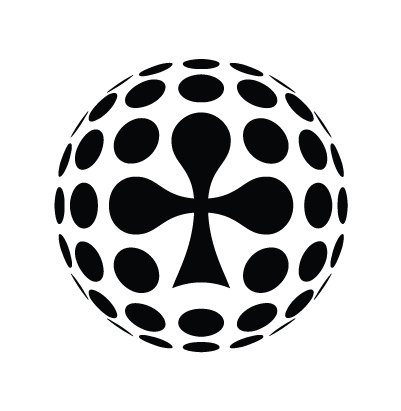 Fri Oct 4th / All-in Global / Archived
VACANT POSITION: SALES EXECUTIVE BALL IN TRANSLATIONS
We are leaning towards hiring a candidate for the Sales Executive position at Ball In Translations with experience from competing in team sport on a fairly high level, and the reasons for this are:
♣ We believe that competing in a team sport will often have developed imperative team working and interpersonal skills at a candidate which will make them more efficient at sales.
APPLY ON LINKED IN HERE BY 8TH JANUARY.
♣ The candidate will already have an established network within the sports sector. "A foot inside the door" is often what makes or breaks the success of a sales person.
Some of the highlights of this Sales Executive job:
♣ Travel the world on company dollars, attending conferences and arranging events like football cups and social gatherings.
♣ Freedom of working from wherever you want when you are not needed in a particular place, as long as results are delivered.
♣ The salary is partly fixed and partly commission based, and the fact that you will be the first person to sell a very specialised service will make the job much easier (although it will be hard work for sure!).
To get a visual idea of what you will be selling check out this video that we made before we went to Euro 16 in France as Iceland supporters.
The main tasks and responsibilities are:
♣ Carry out industry research to target potential clients
♣ Upsell and cross sell other services than translations, like content, to existing clients
♣ Generate new leads and secure new clients
♣ Build and maintain relationships in person, via email and on the phone
♣ Keep internal administration organised and up to date
♣ Dealing with confidential information and documentation
♣ Work closely with Sales and Marketing team and report to Sales Manager Michele Spiteri and CEO Roy Pedersen
We are not expecting anyone to tick all the boxes, but the qualifications we are looking for are:
♣ Experience from competing in sports on a fairly high level
Excellent communication and interpersonal skills, face to face confidence
♣ Excellent time management and organisational skills
♣ Enthusiastic, friendly,  approachable, sense of humour
♣ Willing to travel and entertain
♣ Excellent experience using tools and software (Powerpoint, Excel, Skype, Email, CRM tools) and ability to pick things up quickly
♣ Strong personality
♣ Loves sales and gets a buzz from building new relationships
♣ Ability to work on your own but also a team player
♣ Well organised and self-disciplined
♣ Pragmatic and able to deal with volatile workload at times
♣ Proven trouble-shooter
♣ Flexible and reliable
♣ Commercial awareness

Please apply as soon possible (on Linked In or to hr@ballintranslations.com) with:
♣ Your CV
♣ Your cover letter
♣ A link to your LinkedIn profile
♣ Information on when you could start
♣ Approximate salary expectations
You can read more about Ball In Translations here
http://ballintranslations.com/home-team-history/
---