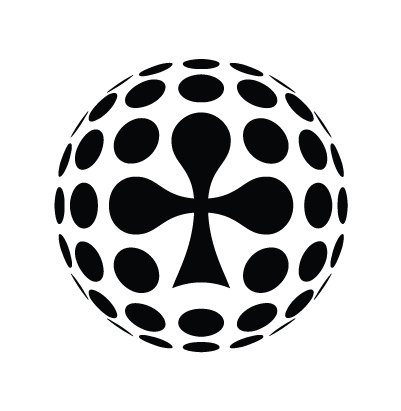 Fri Oct 4th / All-in Global / Archived
RUSSIA | IT'S ALL IN THE HANDS OF THE WOMEN'S HAND-BALLERS
The Rio Olympics are in full swing, and that means that a busy season has commenced for true fans: they need to track the performance of the best athletes in the world in so many sports. By the way, this time the list of Olympic events has again been enlarged, but we will concentrate on our favourites – the ball sports, and will share with you what we think of the Russian team's chances to win. Unfortunately, this year the Russians have to miss some important events (for instance, football and basketball), while in some others their chances are vague due to the lack of experience and the strength of opponents (table tennis, golf, badminton). That is why we will only focus on what may – or should by all means! – bring us Olympic medals.
WATER POLO
In this sport Russia is represented by a vigorous team of 13 female athletes. Earlier this year they literally pulled out their right to be in Rio from the Greeks in qualifying quarterfinals (and came third as a result). The time they had before the games was spent to good purpose, so we estimate their chances to win as really high.
On the group stage our girls will have to measure with Australia, Brazil and Italy:
| | | |
| --- | --- | --- |
| August 9 | 1 pm | Russia vs. Australia |
| August 11 | 9 am | Russia vs. Brazil |
| August 13 | 10-20 am | Russia vs. Italy |
VOLLEYBALL
Both women's and men's teams have reached the Rio Olympics with moans and groans: they had resounding victories as well as unexpected losses. And though the men's team is the acting Olympic champion, took the first place in the qualifying round and has a star athlete Sergey Tetyukhin, it is often said to lack stability. So, we will so far count on realistic bronze or silver. The women's team chances are treated in pretty the same way, so let's keep an eye on how they progress, too. What already fills us with optimism is the good start of both teams in the group tournament.
Volleyball Men:
| | | |
| --- | --- | --- |
| August 9 | 9-30 am | Russia vs. Argentina |
| August 11 | 11-35 am | Russia vs. Egypt |
| August 13 | 3 pm | Russia vs. Poland |
| August 15 | 3 pm | Russia vs. Iran |
Volleyball Women:
| | | |
| --- | --- | --- |
| August 10 | 5-05 pm | Russia vs. Cameroon |
| August 12 | 8-30 pm | Russia vs. Japan |
| August 14 | 10-35 pm | Brazil vs. Russia |
TENNIS
The Russian tennis team has a total of 8 athletes, but, by convention, the fans will lay their hopes mostly on female players. Despite the pitiful absence of Maria Sharapova in Rio, we still have a chance to gold – Ekaterina Makarova and Elena Vesnina can make it, especially if they find a way of taming the outstanding Williams sisters from the US. All in all, at least one silver medal should be ours. The tournament is already in full blast and all is happening right now. We will know the winners on August 14.
HANDBALL
The experts say that the women's handball team, which represents Russia in the current Olympics, has a solid chance to silver or even gold, as it showed a good result already this year ending up first in the qualifying round, which took place in Astrakhan. The team is comprised of 15 players, and their opponents include Korea, France, Sweden, Argentina and Netherlands.
Handball Women:
| | | |
| --- | --- | --- |
| August 10 | 2-40 pm | Russia vs. Sweden |
| August 12 | 7-50 pm | Russia vs. Argentina |
| August 14 | 2-40 pm | Russia vs. Netherlands |
[button-request-a-quote-long main_text="Do you want to SCORE more FANS or win new customers with ball sports specialised language services?" button_text="Get a free quote here" button_link="http://bit.ly/BIT_quote"]
---