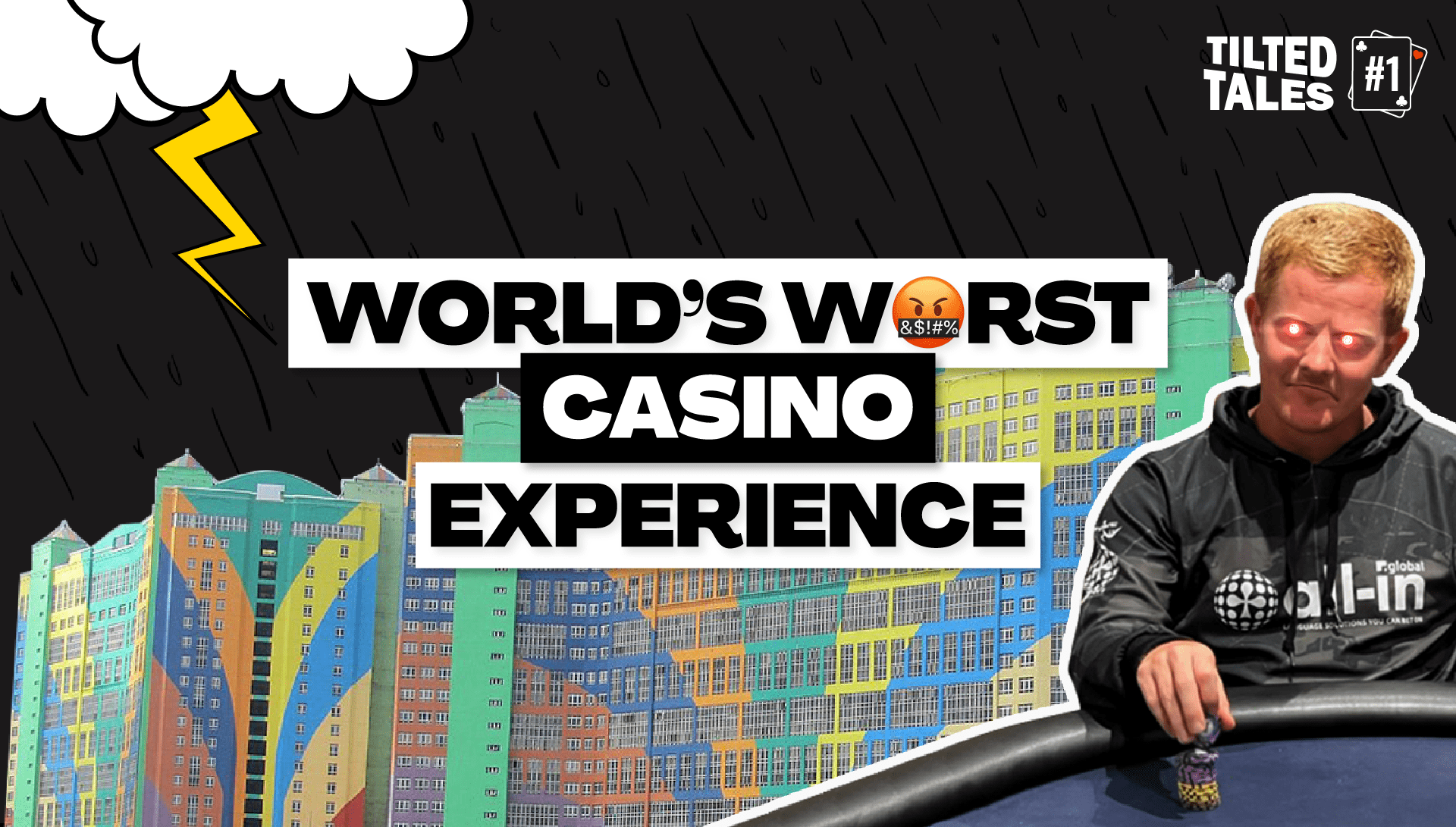 Fri Feb 24th / Roy Pedersen
TILTED TALES: FINDING A POKER ROOM IN GENTING HIGHLANDS
It's been a few weeks since I left the misty casino mountains of Genting Highlands. For fear of repercussions, I didn't want to publish this Tilted Tale before I was out of the country.
OK, I might not be genuinely scared of the consequences of writing something critical about the gambling capital of Malaysia. However, according to Human Rights Watch, free speech is under under increasing threat with a "surge in police harassment of journalists, activists and protesters".
My main goal with the All-in Global Blog is obviously to promote the language solutions we sell to the iGaming industry. That said, I am a journalist by profession and I like to "keep it real". My favourite assignments back in the days when I worked as a journalist for Norwegian newspapers were to write travel features, and when I was standing in the (long) line at Sky Casino to cash in my chips after the world's worst casino experience, the gonzo journalist in me was resurrected.
Tilted Tales is a series of gonzo-style travel blogs from the world of gaming and sports. First up is Genting Highlands. Topics include:
Cool Kuala Lumpur
Gambling in Malaysia
The Malay iGaming language
How to play live poker in Genting Highlands (hint: it's near impossible)
What to do with three hours to waste in Genting's "Paceville" as you wait for an appointment with the casino staff 🤷
How to cash in your poker winnings at Sky Casino (hint: it's much harder than you would think)
IT STARTED SO WELL IN KUALA LUMPUR…
Sunday 29 January started well. I am traveling together with my wife and two kids, and after checking out from the hotel, we were glad to leave our luggage with the concierge and walk over to the famous Aquaria KLCC. We spotted sharks and stingrays from the underwater tunnel, managed to escape the crowds, and headed for lunch before everyone's blood sugar dropped. Trust me: no one wants to see a family of four redheads "hangry".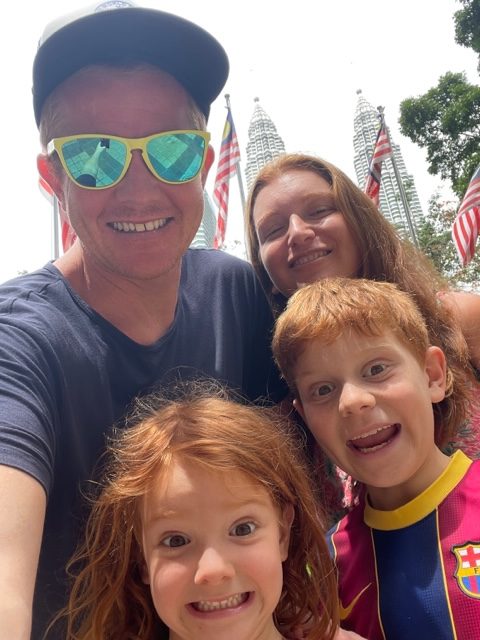 In search of a dinosaur-themed lunch restaurant that had been closed down apparently, we stumbled upon the best buffet I ever experienced, sitting pretty on the 38th floor of the Grand Hyatt Kuala Lumpur. They had fresh seafood, a separate room only containing chocolate, and I was full before I even discovered they had a counter with beef. It was all downhill from there.
THE CASINO CITY IN THE CLOUDS
Well, technically Genting Highlands is uphill from Kuala Lumpur. We booked a Grab and started the hour-long ascent North of the Malaysian capital.
"It's very cold up there" the friendly taxi driver commented.
"Don't worry, we are Vikings. In Norway, we have like minus 20 degrees now" I replied.
As we stepped out of the car, I realised I might have underestimated the weather quite drastically. It wasn't cold per se, but we were living inside the rain clouds. And when you are inside a cloud and not under it, the rain moves in all directions, including upwards. We had packed for beach life, not this.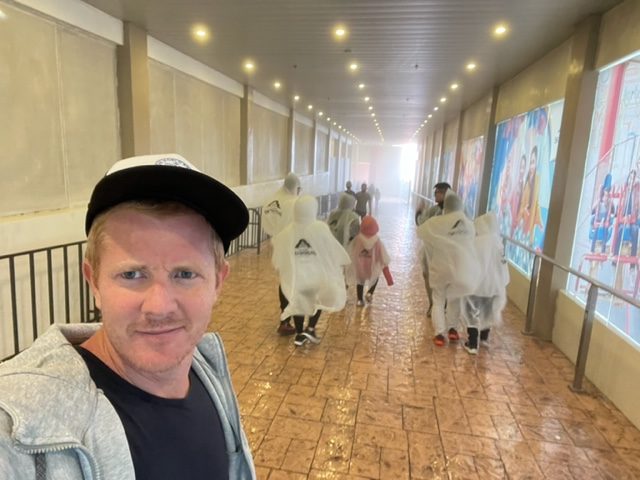 We planned to visit the Genting SkyWorlds Theme Park and our hotel was right outside. I liked its minimalist look when I booked it but there was no heating and only thin duvets. The view was another key feature, but if we opened the door to the balcony, we could only see less than 1 metre ahead of us. And the room became colder by the minute.
The family quickly made the unanimous decision to check out the day after, so one day early, and travel back to Kuala Lumpur. But when the evening came, it was time for daddy to finally see some flops.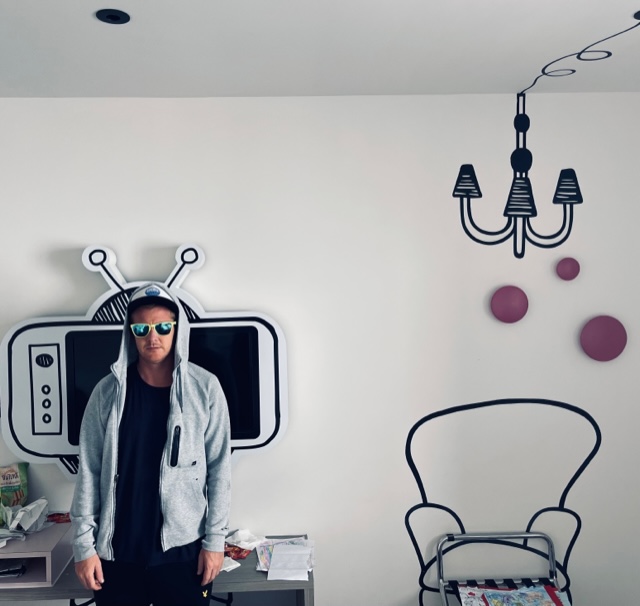 GAMBLING IN MALAYSIA & THE MALAY iGAMING LANGUAGE
Gambling is considered illegal in the largely Muslim country of Malaysia, with two exceptions:
Betting on horses if you are at a physical race course
The Casino in Genting Highlands
Sharia law prevents Muslims from taking part in gambling on religious grounds, so this only applies to everyone else. As of the 2020 Population and Housing Census: 63.5 percent of the population practices Islam, 18.7 percent Buddhism, 9.1 percent Christianity, 6.1 percent Hinduism, and 2.7 percent other religions. Or provided no information on this matter.
According to the International Journal of Modern Trends in Social Sciences, gambling in Malaysia is especially popular among ethnic Chinese Malaysians (CM). All-in Global is the #1 provider of language services to the iGaming industry and in 2022, English to Simplified Chinese [ZH-CN] was the language combination we translated most projects for.
The landscape is a bit more confusing when it comes to online gambling in Malay. Gambling.com writes:
"There are no specific references to online gambling in the Betting Act, and no relevant amendment has yet been made, so the market remains largely unregulated. That said, the government does not issue licenses for online casinos, and tries to hinder citizens' access to foreign sites by instructing banks not to sanction transfers to overseas online casinos."
Many Malaysian people still gamble online without much trouble, and in 2022 All-in Global translated almost 200K words from English into Malay.
HOW TO PLAY POKER IN GENTING HIGHLANDS
I knew that Genting was a popular destination for big poker tournaments. Just a few weeks before we arrived, the Poker Dream series had 18 events at Genting Casino with big buy-ins and thousands of players. So naturally, this was my first stop. I was hoping for a nice Sunday tournament with a quick structure and a decent buy-in. But around the casino, I found nothing of the sort. So I started asking.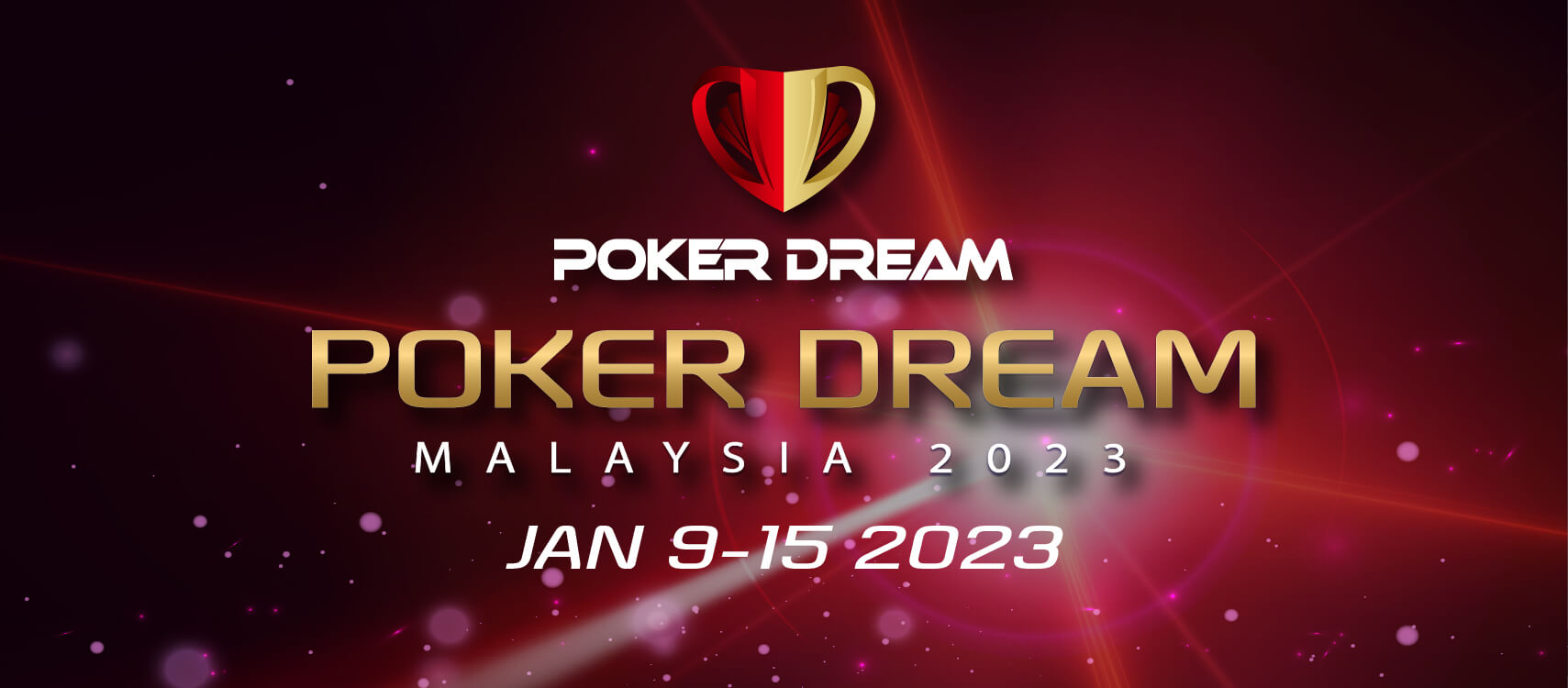 "Can I play poker here?"
"Yes, we have Casino Hold'em."
(Casino Hold'em is a table game when you play against the dealer and was not what I was looking for.)
"Can I play poker against other players?"
"What do you mean?"
"Do you have poker tournaments here?"
"That was two weeks ago. We only have tournaments sometimes."
"OK, but can I play a cash game? Or blackjack?"
"Blackjack is only in the VIP room. And they have cash games in the other casino."
Bingo. I didn't even know there were two casinos in Genting Highlands. And according to Google Maps, it was close. So I walked over. Luckily, most of the walk was indoors.
Suddenly a sign saying "Sky Casino" appeared and my hope of playing some proper poker returned. I walk in without even showing my ID. I've been to a few casinos around the world and this was the first time I wasn't asked to show anything. I look around a bit in this massive casino… but nothing. So I started asking.
"Where are the poker cash games?"
"You need a sponsor for that."
"A sponsor?"
"Or an invite."
"OK, how can I get that?"
"You can't".
WTF, I thought to myself. But then I figured I could just find the poker room and ask someone there to invite me.
"OK, can you show me the poker room?"
"It's on the 3rd floor."
"OK, where is the escalator or elevator?"
"It's a restricted area so you need a special card."
"OK, how can I get this special card?"
"You need appointment. Outside and upstairs."
So, I could literally play any game I wanted on the 1st floor without even showing my ID or using a card (they accepted cash on the tables), including slot machines, roulette, and many more. But when it comes to an actual skill game, it's like Fort Knox all of a sudden.
I am already getting tired of walking so I take the elevator upstairs to some counters that are advertising Loyalty Cards in the shopping mall. Those who know me are well aware that I don't give up easily when I want something, and this was no exception. I start talking to some guys in Loyalty Card uniforms.
"I want to play a poker cash game but they tell me I need a card. Or a sponsor. Or an invite. Can you help me please?"
He talks in Malay with his colleagues for a while and then a manager comes over. I explain to her as well. They talk a bit more in Malay and the first guy holds up a clipboard. This has to be good news. At last.
"You need appointment."
"Yes, please. Can I get the appointment now?"
"We only have appointment at midnight. You need to come back then."
I look at the time. It's just after 9 PM. I figure it's best to confirm the appointment, in case I stick around. But to wait three hours now seemed like a death blow to my poker ambitions for that night.
"OK".
"So your appointment is at 00:40".
"You said midnight".
"Yes. 00:40".
FFS. I say thank you and walk back down into the casino hoping to find a blackjack table where I can kill time and try to build my bankroll.
"Do you have blackjack tables here?"
"No. Only Pontoon. It's almost same blackjack."
I've never played Pontoon so I sit down at a roulette table and put 50 Malaysian Ringgit on 6 and 9. No win. I repeat the bet on the second roll and BOOM, there is the 9. I thank the dealer (tipping not allowed) and walk away with 1650 (50 x 35 = 1750, minus my initial bet).
It's not even 9:30, so I figure: what the hell. I can always have a beer in the bar and read about Pontoon strategy before hitting the tables. But, of course, the bar had closed at 9. Should I give up? Never.
I start walking around the massive shopping mall and suddenly hear some really bad cover band live music downstairs. Luckily, I can get a beer at least and pick up my phone to Google "nightlife Genting Highlands". One of the first results reads "Red Tail Genting by Zouk" and when I look up, there is a sign for that exact place at the other end of the bar. I finish my beer and walk through a tunnel in the direction of the sign, with slim hopes of finding nightlife.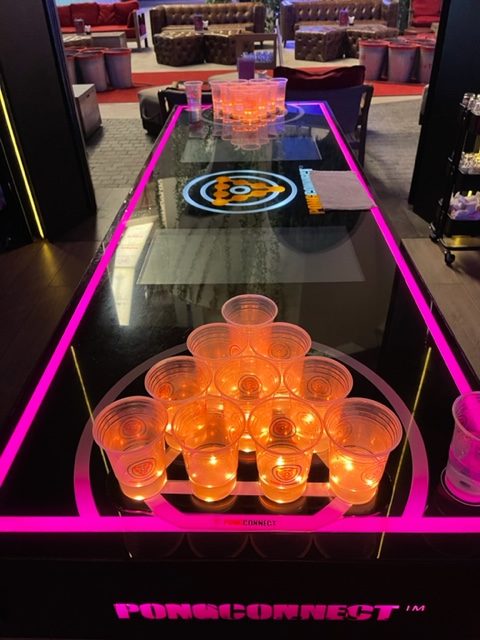 A big club with electronic beer pong, pool tables, and a cool bar awaits me at the end of the tunnel, but there is almost no one there. I order a Vodka Red Bull to stay awake and ask the waiter to play a game of pool with me, but he says he is not allowed. Red Tail is all the way at the bottom of the shopping mall and I ask if there are more floors with bars. When the answer is 'yes', I walk onto the escalator and suddenly see an advertisement that reads "Red Tail – Your Social Gaming Language."
The slogan of our company back when we were called All-in Translations was "We speak your iGaming language" so I figured I must be on to something here, although they misspelled esports (it's esports, not Esports). 6-7 floors later, to my surprise, I find myself almost at the top of the mall, with loud music coming from all directions.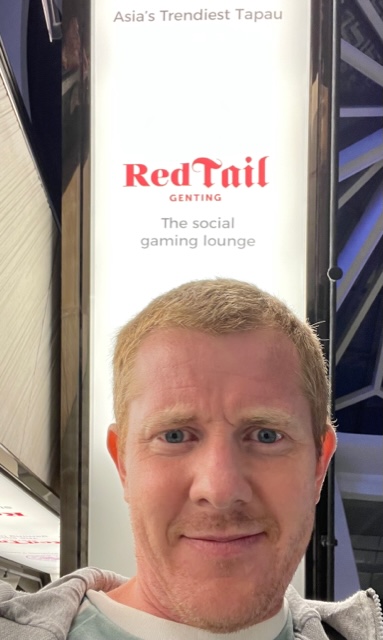 THE "PACEVILLE" OF GENTING HIGHLANDS
Everyone who has been to Malta, the iGaming capital of the world, knows what Paceville is. It's a street with bars on both sides. Some call it fun, others call it tacky, but of course, it can be fun. I sit down at the first bar, which is showing the Premier League, and order a Guinness. A minute later, a dodgy guy comes over and asks if I want lady company. I say no but he still leaves his card. I look over at the bartender and he shakes his head, agreeing with my decision.
The match ends and I walk over to a lively bar that has a pool table. But the queue to play is too long. I look at the time. I might make it to midnight after all. Upstairs from "Genting's Paceville" is a viewpoint but all I see is fog. I return to the sports bar, order another Guinness and call my friends to catch up. When I look at the time again, it's already midnight, so I walk back to the casino, hoping my appointment at 00:40 can be pushed forward.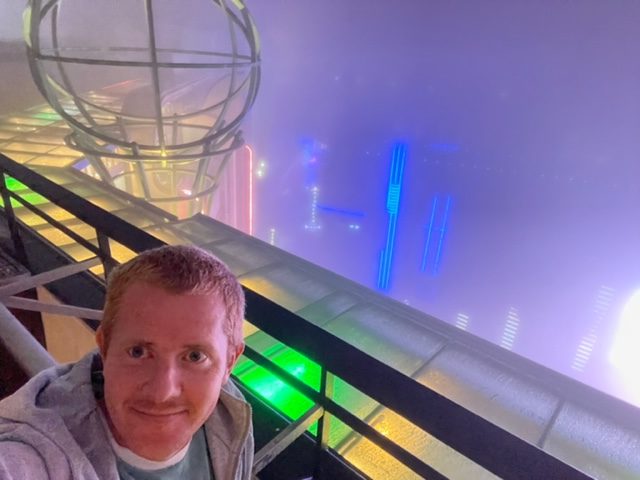 "Yes! You can go register there" they tell me.
Things are looking up. I fill in a form detailing everything from annual income, to address, to religion (Muslims are prohibited from entering the casino) and when I am finished, I am asked to wait at the far end counter for a manager. She comes over after a while with a card and tells me to take the elevator up to the 3rd floor. It's 10 meters away but the bouncer guarding the entrance tells me it's closed, and that I have to go back down to the 1st floor, and then take the escalator to the third floor. I wasn't going to stop there, obviously.
Back down. One escalator up. One more. I place my new card on the reader by the 3rd-floor entrance and Eureka! Wow, what a feeling. The security guard tells me to take my cap off. I tell him 'of course sir!' and walk with easy steps in the direction I feel the poker room is.
"Poker is that way," says a guy I've never seen before.
"How do you know I am playing poker?"
"I heard you at the counter down there" he smiles.
Jeezus, was I that loud? Anyways… finally, a friend! And I'm going to win all of his chips at the poker tables, I thought to myself, as a discreet room on the right side of the blackjack section appeared.
"Can I play poker?" I asked someone who appeared to be the Poker Manager."
"Yes. Minimum buy-in is 500."
"OK. Can you hold a seat for me? I just need to run to the toilet."
"Sure."
When I come back, three minutes later, one of the two tables is suddenly breaking up. Two of the players move to the other table and the rest leaves.
"Only one table now. But I can put you on the waiting list. Number 4" said the the Manager.
I cannot believe it. So close to finally, finally, finding a Poker Room in Genting Highlands and actually playing at it.
I sit down to play blackjack while hoping to get a seat for the poker. But with only one table, I realise it's never going to happen. I win a few hundred Ringgit and decide to head home. No one wants to be tired and hungover at a theme park. I didn't get to play poker but hey… how often do you leave a casino with a nice profit? I figure I can try to sneak in an hour of poker the next day now that I have the VIP card and everything, so I put the chips in my pocket and walk away. It's a good feeling to have made money from this incredibly annoying casino – and not the other way around.
HOW TO CASH IN YOUR POKER CHIPS AT SKY CASINO
Monday 30th January. Morning. The outdoor theme park is out of the question. It's too cold and we can't see anything. We check out of the hotel and eat some fast food for breakfast. We take the kids to an indoor theme park instead and after a few rounds of bumper carts, carousels, and arcades, they are happy to return to Kuala Lumpur.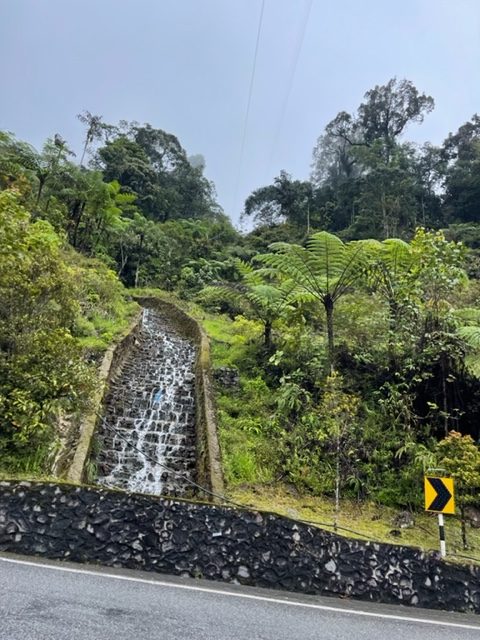 "I just gotta go cash in my chips", I say, with no intention of playing poker anymore.
I walk past security on the first floor, with no questions asked, and no cards shown. I walk past the slot machines and the roulette tables, not tempted even a little bit. I walk over to the cashier… and the line is worse than at Manchester Airport. I start writing this blog post in my head and patiently wait for my turn. For about 30-40 minutes.
Finally, it's my turn. I give her the chips.
"You cannot cash these chips here. You have to go to the 3rd floor."
Think happy thoughts. Think happy thoughts. I know that whatever I say at this point is not going to help me. So I swear silently in Norwegian and take the escalator up to the 2nd floor. More non-skill games are fully available. I take the escalator up to the 3rd floor, smile at the Security, and scan my card. But it shows a red X.
"You cannot enter here with a red card," he says.
"I used this card and got in just a few hours ago".
"Cannot".
"But I have chips I want to cash in."
"Cashier downstairs."
Roy, breathe. One, two, three, four, five, six, seven, eight, nine, ten.
"But they won't cash in these chips there."
The security guard clearly wants nothing to do with me, other than perhaps to punch me in the face. But he stretches himself to say I need to "contact marketing office".
I'm fuming as I walk back down but find a counter quickly. I explain the situation and after a few phone calls, she gives me another card. I go up, smile at my friend the security guard, and scan the card, green arrow. I cash in my chips, find my family, use the winnings to book a nice room near Chinatown with great views back in the warm city, jump in a taxi and promise never to visit Genting Highland again.
Unless of course I'm in the area and there is a big poker tournament going on.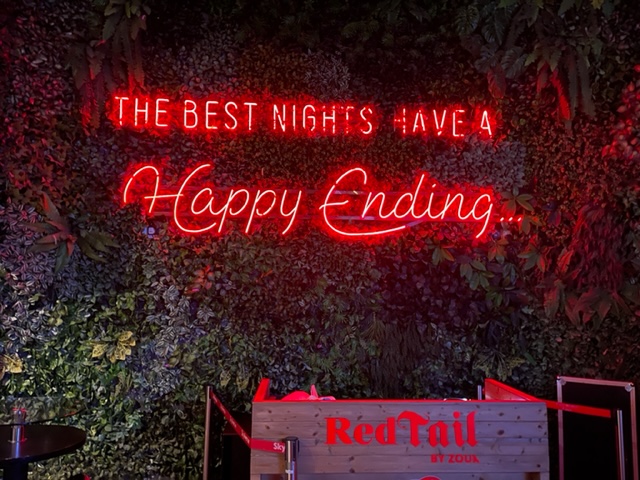 ---