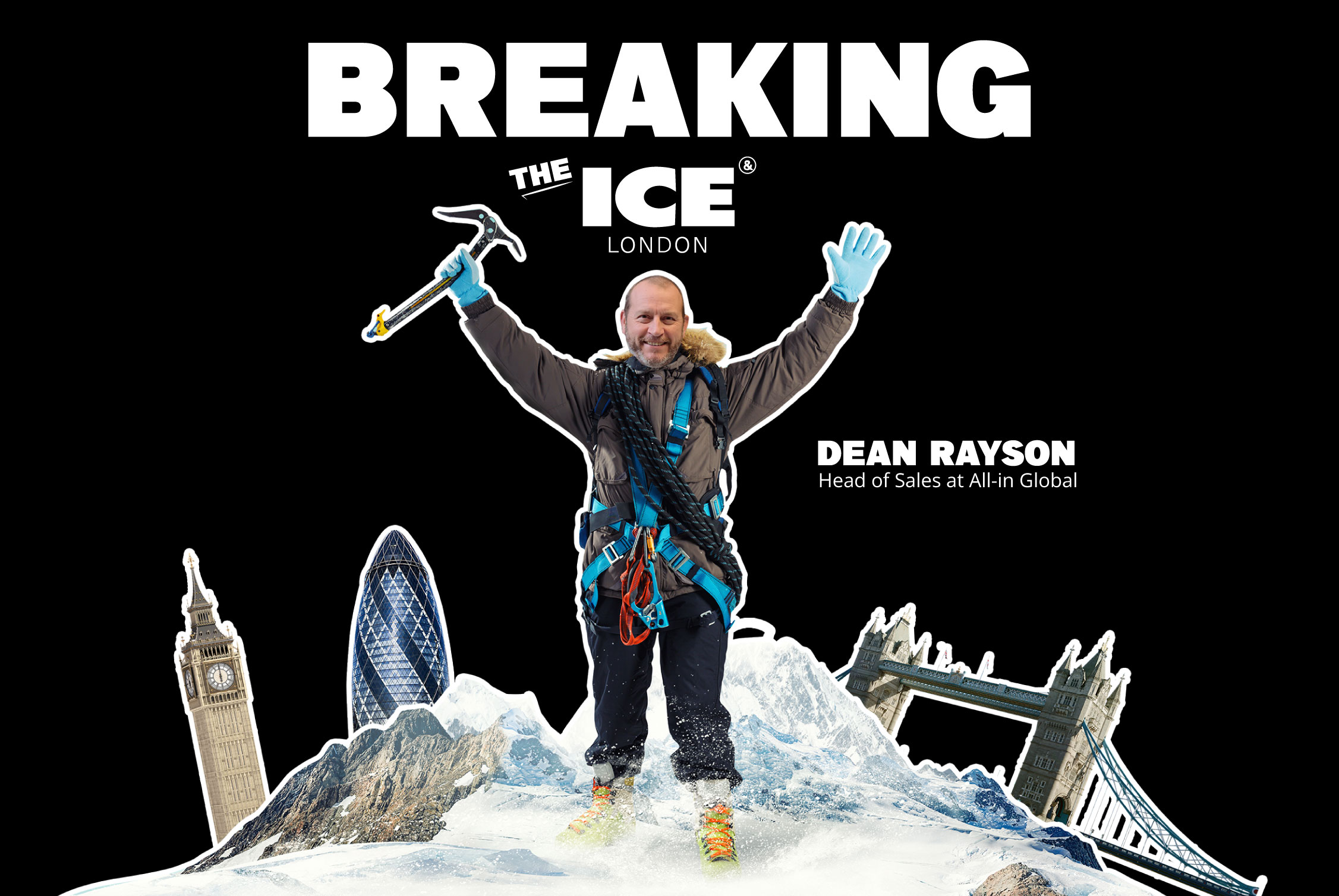 Mon Feb 6th / James Pacheco / All-in Global / best iGaming content / ice / iGaming exhibitions. / Leeds United
BREAKING THE ICE AT ICE: MEET ALL-IN GLOBAL'S NEW HEAD OF SALES DEAN RAYSON
We caught up with Head of Sales Dean Rayson about life on the road, crazy taxi rides in Mumbai and AIG's 'wicked' poker tournament at ICE.
Hi Dean. ICE will be your first exhibition as All-in Global's Head of Sales but this is by no means your first rodeo in terms of appearances at gaming conferences. You're a bit of a veteran, I hear. Tell us a couple of good stories or experiences from some past trips.
Where do I start? Ok, so here are just a few of the places I've been at for gambling exhibitions and conferences around the world: the UK, Spain, Germany, Netherlands, Dubai, India, Czechia, Malta, South Africa, and the US. In some cases, in several different cities within those countries. 
One of the most memorable perks was being at a conference in New Jersey and getting to visit the MetLife Stadium, home of the NFL teams, the New York Giants, and the New York Jets. Being an NFL fan since I was a kid, it was a dream come true. 
Better still: we got the chance to kick a field goal. Nerves got the better of me on the first attempt and I shanked it but the second was bang in the middle. Shame it was an empty stadium or else they'd be chanting my name! 
Most ridiculous situation: that's an easy one. I was in Mumbai Airport and was told my plane was going to depart from another terminal, which was a few miles away. 
So, I got in a taxi and it was boiling in there. I asked the cabbie if we could get some air conditioning on, so he says 'yes', and opens the window first on the driver's side and then the passenger's side. I thought it was a wind-up and that he was some sort of amateur comedian. But no, that was all I was getting. 
The cheeky chap even tried to charge me extra for the 'air conditioning'. You couldn't make it up. 
Stories of late-night boozy adventures involving clients, hotel rooms, and full of steamy details? What goes at the exhibition stays at the exhibition. At least for now. You're going to have to wait for my memoirs I'm afraid!
Why is it worth stopping by for a chat with you at ICE?
I'll be in charge of our stand there but our CEO, Vendor Manager, and a couple of other members of the Sales Team will be there as well, so you won't have to wait around long to speak to someone.
It's an opportunity for me to tell potential clients what we do and what we're all about. My first question is always "What are you looking for?" and once they tell me, I'll let them know if we can do it. Usually, we can! 
Our core business is localised translations and bespoke content writing for operators, affiliate sites, software companies and other people involved in the iGaming industry. But you'd be surprised about some of the other services we also offer beyond that, so I'm always delighted to have a chat about whatever needs clients may have.  
By the way, we're also looking to fill a vacancy for a Business Development Manager. So if you're interested in talking to us about that instead, then please do. Here are the details regarding the role.  
You'll be within close proximity of a certain poker tournament at ICE. What's the deal with that?  
That's right. We're sponsoring a 36-seat Poker tournament that will take place just next to our stand. 
It's a shootout tournament, and the top prize is a package to the Malta Spring Poker Festival worth 1450 Euros. But there are some other pretty tasty prizes up for grabs, as well. 
The final table will start at 2 pm on Thursday (9th February) and the dealing will be done by the legend that is Ali G impersonator, Dani B. Yeah, everyone wants to walk away with the top prize but there are going to be plenty of laughs at that final table, as well. 
It will be hard for me to focus on the job at hand what with all that going on, so I'll have to be a real old pro! 
You can read all about the tournament, including how to register for it, right here. 
You've only been AIG's new Head of Sales for a couple of weeks. How did it come about and what can you tell us about this new exciting role for you? 
I started out in online gaming about seven years ago by working at a UK-based content agency that serviced the iGaming industry, just like AIG does, as their Business Development manager.  
I didn't know much about gambling at all at the time, so it's somewhat appropriate that they took a punt on me. 
I'm very proud of the work I did there, including increasing the number of different languages they sold content in from 40 to 75. 
They were good times, and not only did I learn how the online gambling industry works but I also made a load of contacts. In a business where networking is king, those contacts are priceless. 
I left during Covid and joined another company but by then, I'd met (Founder and Chairman of AIG) Roy Pedersen just through networking and we talked about a possible collaboration in the future. 
If this was football, I'd say the transfer took a year to be completed from the initial interest stage to passing a medical and signing on the dotted line, eventually joining AIG in November last year as Sales Manager.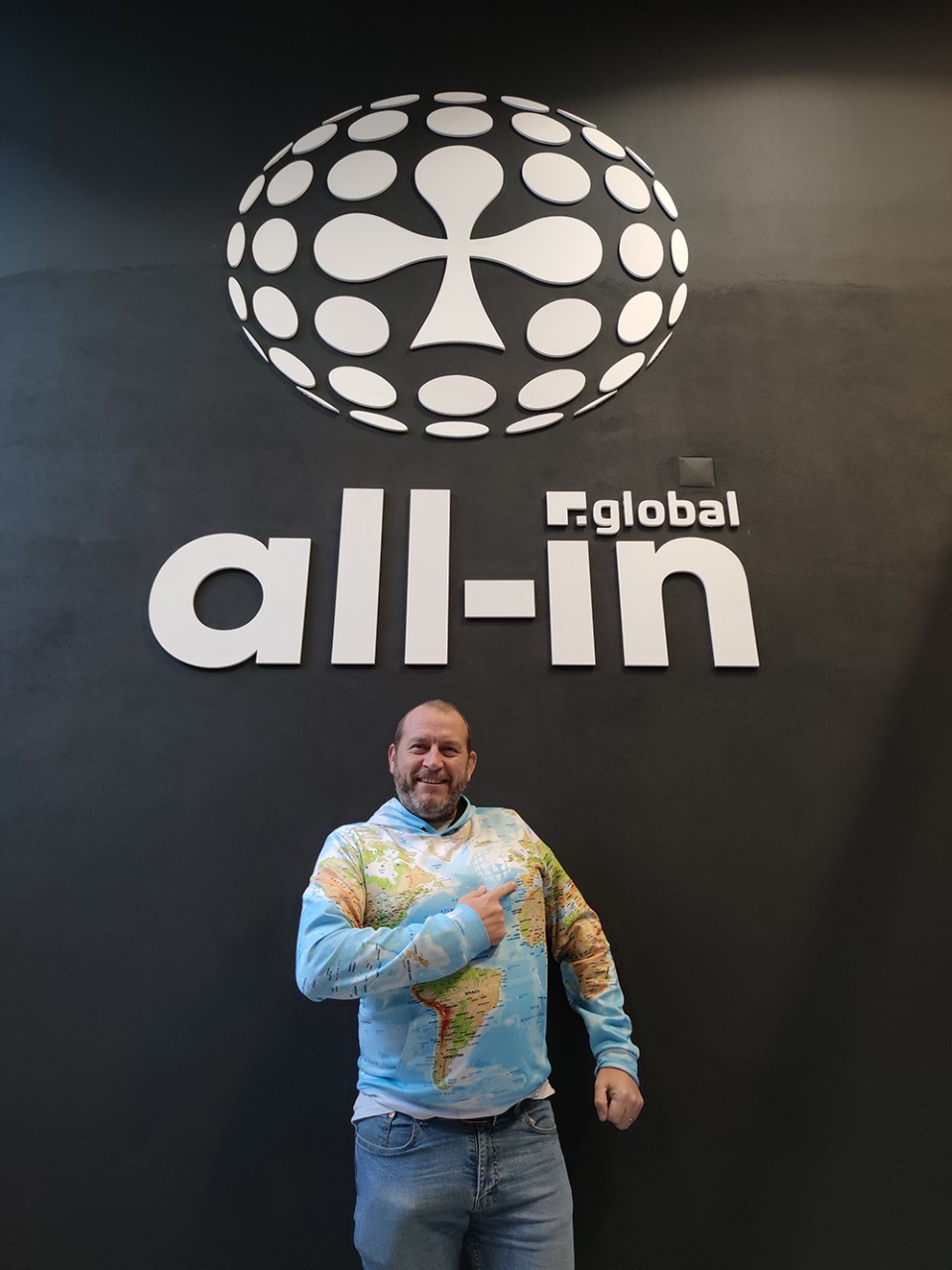 Shortly after that, the opportunity came about to become the Head of Sales, so here we are.
We're already the market leader in iGaming when it comes to providing translation and content services to all the industry's major stakeholders. But we want to keep on growing, have additional clients, produce increased amounts of content and expand into even more languages.  
In other words, we don't just want to carry on being Number 1, we want to widen the gap between us and the rest. These are ambitious targets but we have the legacy, the vision and the resources to achieve that. 
And you're going to be pretty busy on the road this year. Where else are you going and what do you like about travelling for work? 
This year we'll be in Prague, Buenos Aires, New Jersey, Cyprus, Malta, Barcelona, and Miami. In some cases, like Malta, more than once. 
And that's just conferences and exhibitions. There's also an AIG annual teambuilding event in the Azores, a padel and 5-a-side tournament in Malta where I'll be making an appearance, and the AIG Summer Games in Norway. Watch this space for more details on that.  
Here's some more information about where we'll be in 2023 if you want a chat in person. 
I do enjoy all the travelling and the job has taken me to a load of places I wouldn't otherwise have gone to. It's also allowed me to meet some fascinating people from all around the globe. 
But it can be tough. 
Jetlag, time away from the family. And after a while, every airport lounge and hotel room starts to look the same. It's also a bit like with singers or sportspeople. You may get to travel the world, but you don't get much of a chance to see a lot of those places. Most of the time you're just in the arena itself. But someone needs to do it! 
You've told us about AIG as a business but what about AIG as an employer? Where are you based and what's the company culture like?    
I live in York, in the north of England. But I've already been to the AIG office in Porto to meet some of the gang. 
They're a lovely, hard-working, ambitious bunch who hate wasting time. 
I think this story sums it up best regarding the difference between AIG and a previous employer. 
A few years ago, I spent an hour telling management why we should do something and what we could get out of it. They liked the idea but told me to put together a business case for it in the form of a presentation. 
So, I'm there thinking: isn't that what I've just been doing for the last hour? I didn't have anything else to add so what was the need? They either thought it was worth doing, or they didn't. 
At AIG it's more like: based on your research, knowledge, and experience…are you sure it's worth doing? Is there value in doing it? Do you honestly think it's going to work? If the answer to those questions is yes, yes, and yes, then go ahead and do it! 
There's a vicious rumour doing the rounds in the iGaming industry that Dean Rayson only got the job because you support the same club as AIG founder and Chairman Roy Pedersen. Any truth to that? 
Hang on a minute! It's not as simple as that! 
It is true that I'm a lifelong Leeds fan and that Roy is as well. And it's true that before I joined, I invited him to come with me to Elland Road to watch them play Manchester United, which in the end he couldn't come to anyway.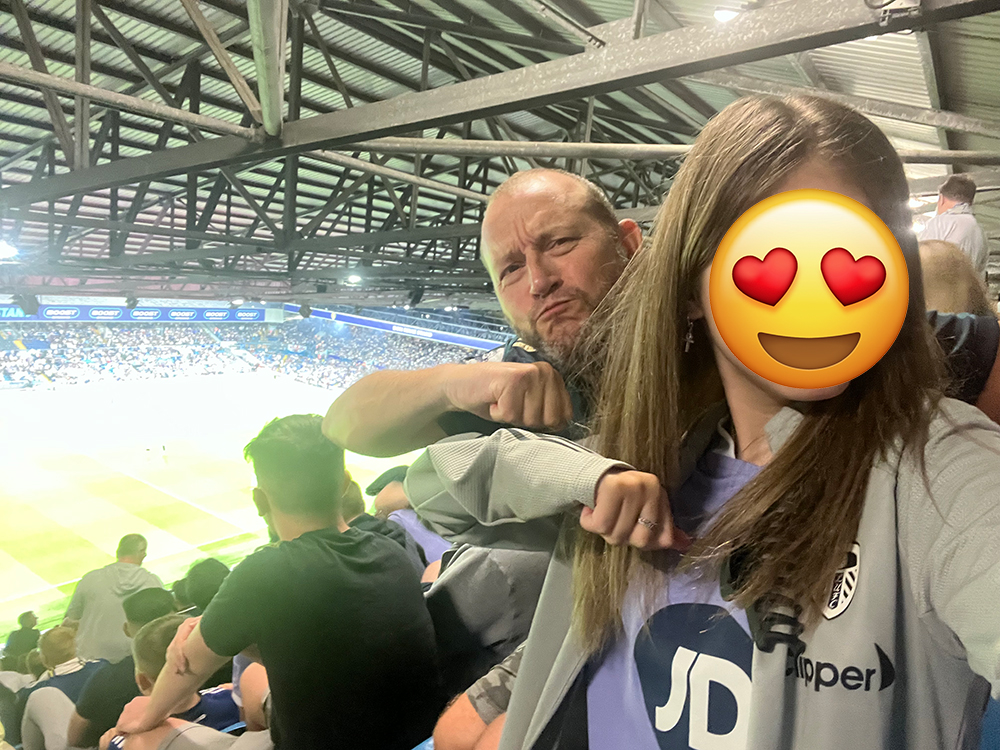 But no. I don't think that was the main reason I got hired. This is a business, after all! 
But I'll look forward to eventually going to that game with Roy. Just a case of finding some room in the diary and making it work logistically. 
Speaking of Leeds: you're currently 15th on 18 points. Prediction for the rest of the season and where you'll end up, please. 
We started fine, then went on a really bad run in October and I was starting to worry about the r-word. 
But things have picked up a bit of late and we made four solid signings in the January transfer window. Max Wober should give us some extra solidity in defense while Weston McKennie came from Juventus, no less, and was arguably the USA's best player at the World Cup.
I think there are certainly three teams weaker than us this season, so I think we'll be ok. Then it's a case of building from next season onwards, carrying on making progress, and seeing if we can challenge for a European spot in a couple of years.   
Dean and other All-in Global staff will be at ICE on all three days between the 7th and the 9th of February. Stop by the stand for a chat about your business needs and they'll tell you what they can do for you. 
---