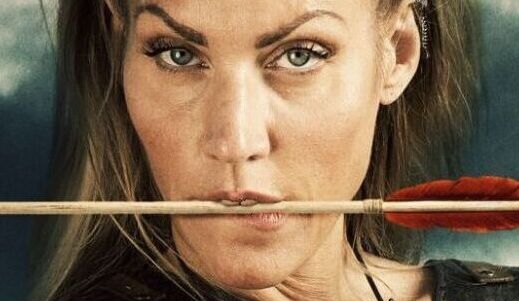 Sun Mar 14th / Roy Pedersen
NORSEMEN NETFLIX SERIES: A LINGUISTIC MASTERPIECE
Hildur: I imagine Thor and Odin will be very pleased with you.
Arvid: Really, you think so?
Hildur: For Loki's sake Arvid, Thor and Odin will not be pleased with you. That was irony.
Arvid: Never heard of it.
Hildur: It's a brand new linguistic tool. Anyway…
The above dialogue has been taken from Norsemen S02E03 called "The Hand Job". The evil earl Varg just got both his hands chopped off, and is calling upon all blacksmiths in the region to craft him a pair of artificial hands. Prosthetic technology was limited back in the Middle ages though, and Varg is not impressed with the contributions.
Hildur is unimpressed, too. After being evicted from the home of chieftan Arvid, she falsely claims their newborn son was eaten by a pack of wolves. The dialogue on top of this blog post captures the essence of the humour behind this globally popular Norwegian Netflix series, and I was surprised to see that teasers from Norsemen kept popping in my Facebook feed – in English.
Increased popularity of bilingual video recording
As it turned out, the producers shot every scene twice: once in Norwegian and once in English. Apparently bilingual video recording is growing in popularity.
"We hope this solution sets a standard in Norway for some type of dramas. We have others where we are considering doing the same. The purpose is to make the job of selling the series abroad easier. We avoid the cumbersome process of making the series again, and Norwegian actors get to show themselves off", producer Anders Tangen told Norwegian newspaper Dagbladet.
The series was originally produced for the Norwegian state channel (NRK) but Netflix acquired the rights. The American video giant has massively increased their investment in dubbing, and the consumption of dubbed content on the platform increased by over 120% annually.
All-in Global is traditionally a provider of localization and content writing services for the gaming and sports sectors, but over the years we added services like dubbing, subtitling and even video production. The promo below, based on Arrival (2016), is a good example of our capabilities (click on the CC button to see the list of which languages subtitles are available for).
Why is Norsemen a linguistic masterpiece?
Norsemen is a global hit among viewers and critics alike. The NYT ranked it #24 when listing the 30 best series aired between 2010 and 2019, and The Guardian called the Norsemen a cross breed between Monty Python and Game of Thrones. The first season in Norwegian had more than 1 million viewers (in a country totalling just over 5 million people), and it won the best comedy series prize at Gullruten in 2017.
There are obviously plenty of reasons why Norsemen is so popular, but as a language service provider it comes natural for us to focus on how the series is flawlessly written and how language contributes decisively to its comedic impact. In what follows, we will address four of the linguistic devices that are frequently used.
1: Irony and sarcasm in the Norsemen
As The Guardian writes, "the comedy comes from the juxtaposition of their ancient, brutal struggle for survival and the minor concerns we all obsess over nowadays". For example, when Torstein Hund, the unacknowledged right hand man of the evil Earl Varg, philosophises about the current means of long-distance communication:
"We've come so far technologically that we no longer know how anything works. Everyone sends ravens, but no one knows how it really works. If all the technology suddenly disappeared, we'd be pretty much left high and dry."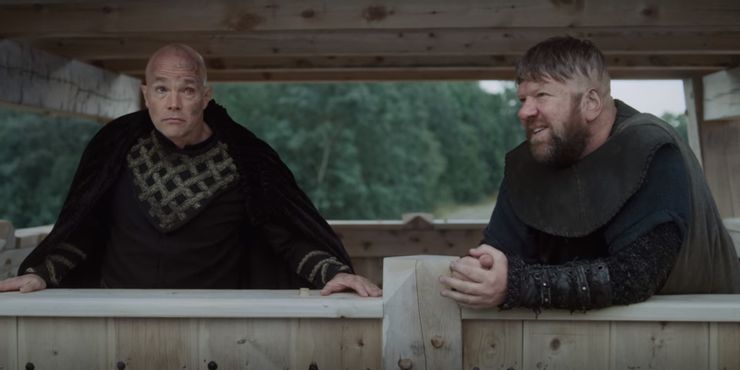 As mentioned in this other blog post of ours (5 unexpected movie voices on World Speech Day), Norsemen is not really a story about the viking era, but rather an ironic story about people with modern day problems set in the Middle Ages. Instead of smartphones they had ravens.
Sarcasm is a close relative to irony. Interestingly enough, there are many reports saying sarcasm was brought to the UK by the vikings.
"The British use of understatement and satire is thought to originate from the Vikings", Claus Grube, a Danish ambassador in the UK back in 2014, told The Daily Telegraph.
And it's exactly understatement and satire that make the absolute highlight of the show for us: The Vikings are sitting on the battlefield next to an army of Saxons they have just brutally slaughtered and are casually chatting about just how nice the weather is.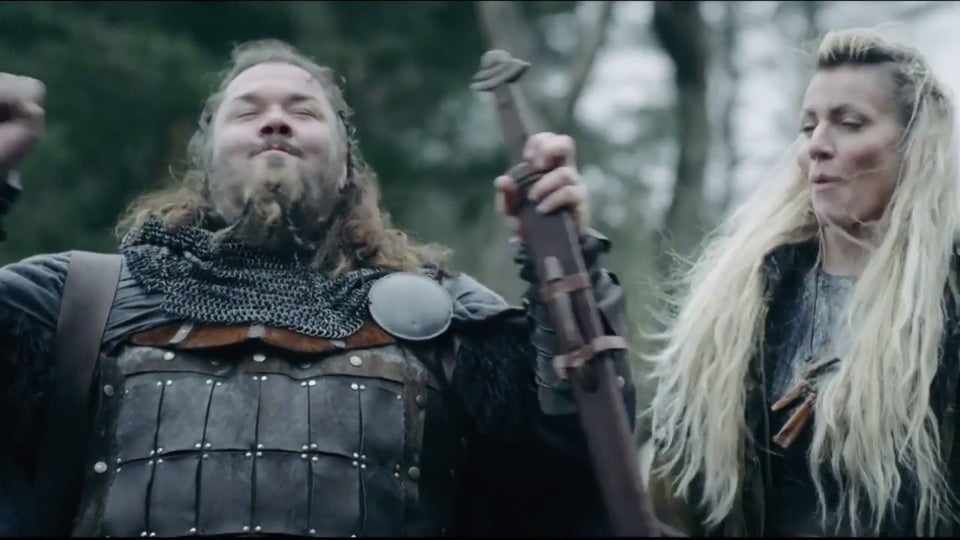 2: Rune sticks in the Norsemen
They didn't have paper in the year 790, but the vikings used wooden sticks when they wanted to write something. The language they used was called Old Norse, Old Nordic, or Old Scandinavian – a North Germanic language spoken by inhabitants of Scandinavia and vikings in their overseas settlements from about the 7th to the 15th centuries.
Pieces of wood with written letters on them were called rune sticks, and in Norsemen they are often the source of comedic gold. For instance, instead of newspapers, they bring rune sticks as reading material when going to the toilet. They are even used by Orm and the cunning slave Rufus of Rome during an attempt to make the murder of The Lawspeaker seem like a wasp attack in order to drastically improve their status in the village.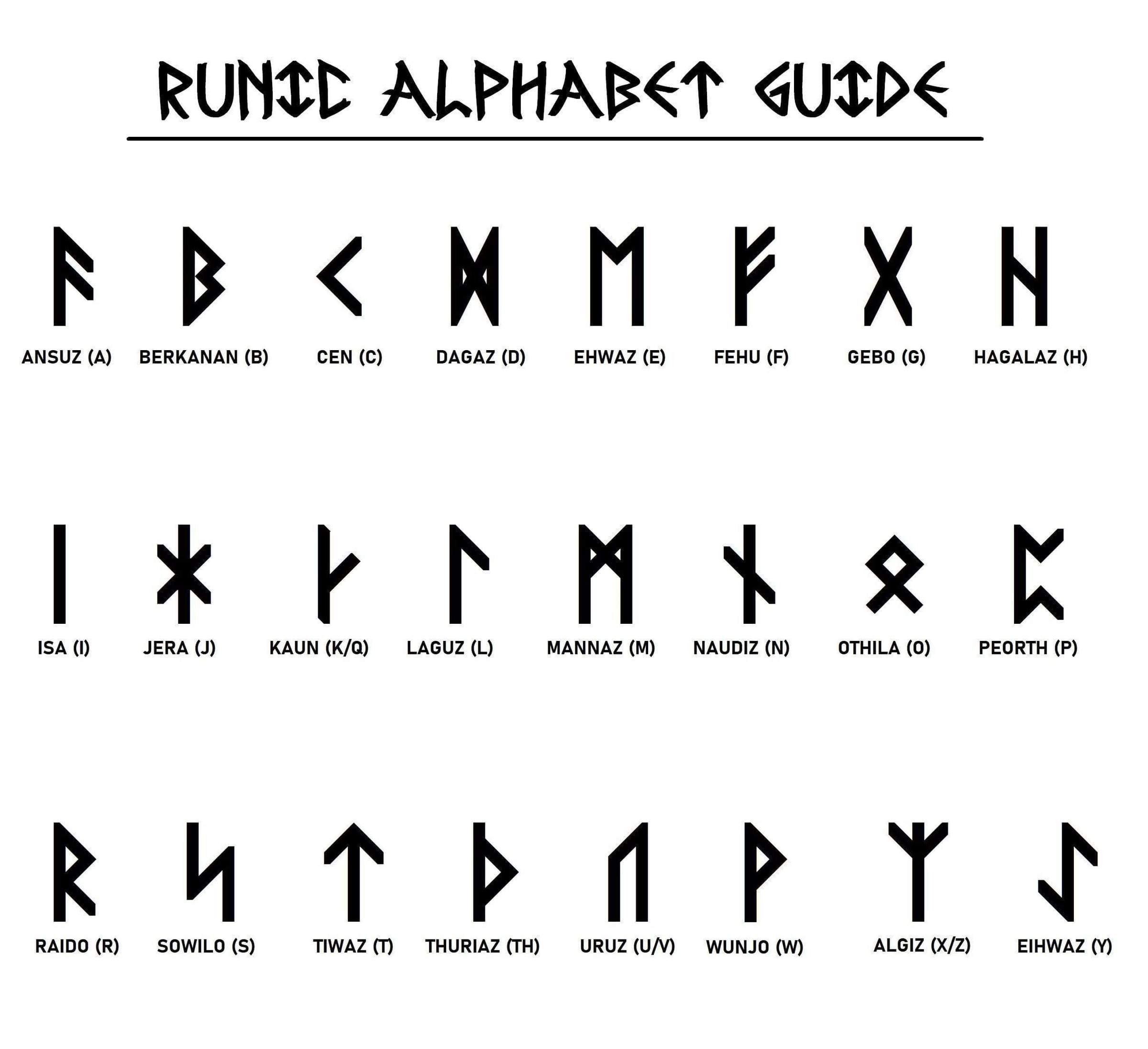 Orm: Has he written anything, perhaps? Maybe some final words? The Lawspeaker's word is law. So whatever is written is truly important.
Arvid (reading from the rune stick): Today is an exciting day. I will release a wasp swarm in my hut. To test if I'm still allergic.
Frøy (warrior woman): Wow. That's strange for someone who is that allergic.
Arvid (still reading): If something should happen to me, I command that the next Lawspeaker in Norheim shall be a man of superior intellectual capacity. Rufus of Rome. I realize I have committed a grave injustice regarding Orm. My last command is that Orm shall no longer be a slave.
Ragnar: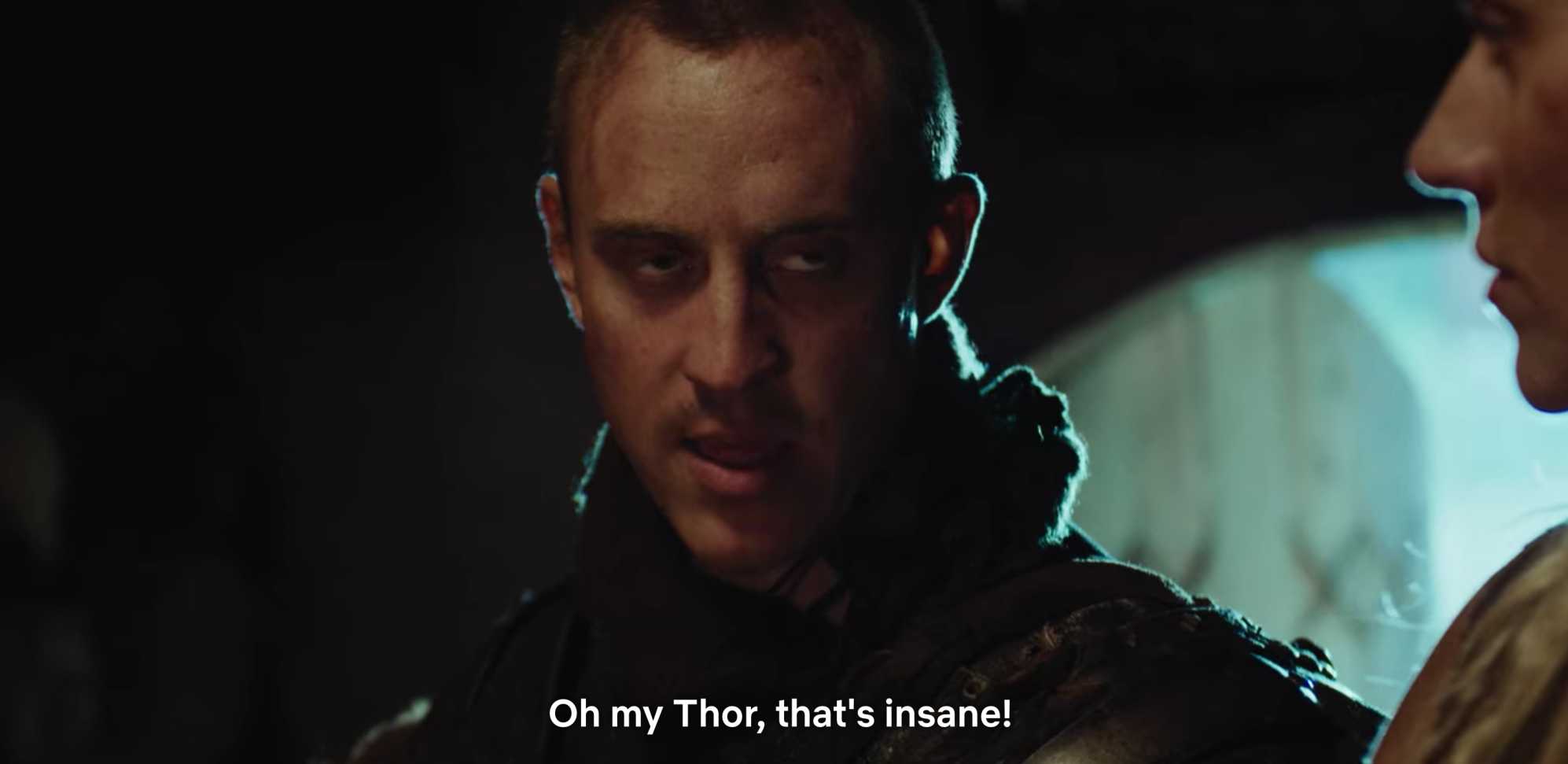 3: Truism in the Norsemen
A truism is a claim that is so obvious or self-evident as to be hardly worth mentioning, except as a reminder or as a rhetorical or literary device, and is the opposite of falsism (Wikipedia).
A truism often cited in the Norsemen is "nine out of 10 concerns are completely unfounded". This is usually (always) followed by a tragic accident. A funny example is when an elderly peasant is praising the gift of eyesight as he hears a distant sound of an arrow being released from a bow – and straight into his eye.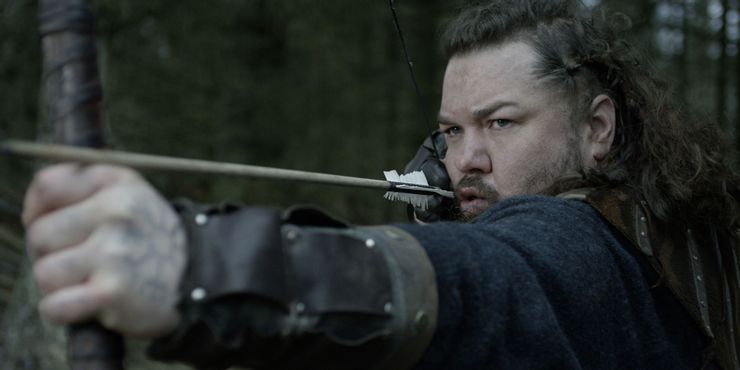 4: Idioms, proverbs and expressions in the Norsemen
The translation of idioms, proverbs and expressions is an art of its own. The Norwegian language abounds in them, some weirder than others, and when we heard that Norsemen was being translated into English we wondered how they would handle these. The author of this article is not a native English speaker, and it's hard to know whether this works for those who are, but from my Norwegian perspective these linguistic devices work just as well in the English version. It's probably because of a combination between great translations – translations that are so literal that they are funny – and exaggeratedly poor Norwenglish pronunciation.
We'll end it here with a great example and some wise final words from Orm as he is about to embark on his first pillaging trip when he loses his sword into the water.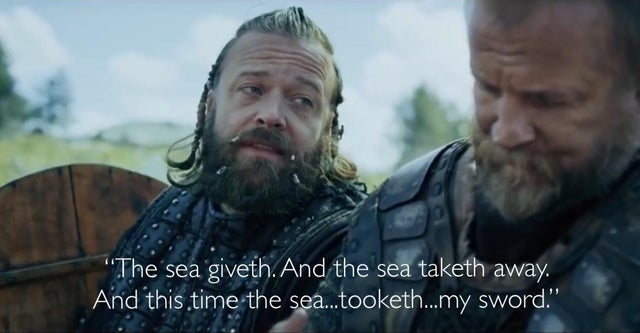 ---