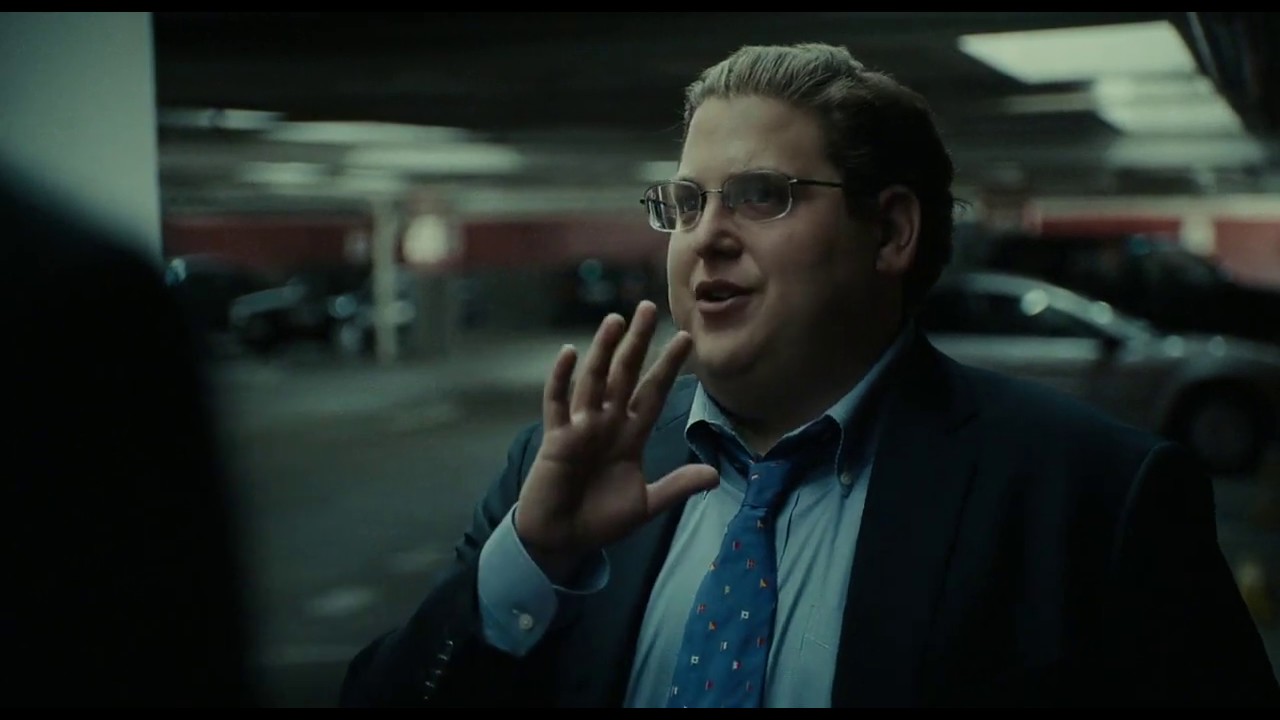 Sat Mar 13th / Roy Pedersen
5 UNEXPECTED MOVIE VOICES ON WORLD SPEECH DAY
March 15 is World Speech Day. All-in Global steered clear of the usual suspects and dug up 5 startling speeches from some of our favourite movies (and series).
Coming from a language service provider focusing on sports, betting and games, our list should have included Tony D'Amato's "Inches" speech from Any Given Sunday (1999), Mike McDermott's "if you can't spot the sucker in your first half hour at the table, then you are the sucker" from Rounders (1998), and Eddie Felson's "money won is twice as sweet as money earned" from The Colour of Money (1986).
But we found some inspiration from the organisation and story behind the World Speech Day, and decided to focus on unexpected voices instead:
World Speech Day started with a simple idea: speeches have the power to change the world socially, politically, economically, in the arts and religious traditions. They play a deep role in glueing our societies together and shaping progress. This being said, why not set aside a day to celebrate eloquence and speechmaking through live public speaking events around the world, reaching out to #unexpectedvoices everywhere? In 2019, more than 100 nations across the globe were involved in WSD.
Their story of going from zero to over 100 nations in 5 years reminded us of our journey and how we evolved from offering only gaming translations from English into Norwegian to providing of full-scale language services to the gaming industry around the world in more than 80 languages.
Our list of 5 unexpected movie voices on World Speech Day is not strictly limited to speeches. What would be the fun in that? We've included monologues, even bits of dialogues, but we certainly stayed true to the concept of sharing the words of unexpected voices. What these speeches have in common is that they are well-written. This is a blog post about the unsung heroes, the ostracised, the anti-heroes, and when their time came to shine in the favourite movies (and series) of All-in Global.
1: George Costanza (Jason Alexander) – Seinfeld
Seinfeld (1989-1998) is so well-written that translators around the world have found it extremely difficult to translate. Jokes in general are difficult to translate, but in this scene Jerry is NOT in the mood:
"You ask me here to have lunch, tell me you slept with Elaine and then tell me you're not in the mood for details? Now you listen to me. I want details and I want them right now. I don't have a job, I have no place to go. You're not in the mood? Well you get in the mood!"
2: Torstein Hund (Bjørn Myrene) – Norsemen

Norsemen (2016-2020) is truly a linguistic masterpiece, and this Norwegian series took an unorthodox approach when they shot all scenes in English and Norwegian, instead of dubbing them. Norsemen, originally titled Vikingane for the Norwegian version, is not really a story about the Viking era. It's rather an ironic story about people with modern-day problems set in the Middle Ages. Torstein Hund is the unappreciated right hand man of the sadistic Jarl Varg. His biggest weakness is smalltalk but "Torstein the Dog" delivers some of the best speeches in this series over the three seasons.
"We've come so far technologically that we no longer know how anything works. Everyone sends ravens, but no one knows how it really works. If all the technology suddenly disappeared, we'd be pretty much left high and dry."
Speaking of technology, did you check how All-in Global have made gaming localization extremely easy by allowing their content management systems with our backend? Read more and see an interactive video about how to plug in with All-in here.
3: Frank "the Tank" Ricard (Will Ferrell) – Old School
Old School (2003) is a comedy classic, and the most memorable character is perhaps Frank the Tank. He is a loose canon, often dismissed as a simpleton, but in a school debate meant to prove the academic worthiness of his fraternity, Frank knocks the competition flat on their asses. When asked about his position on the role of government in supporting innovation in the field of biotechnology, Frank replies:
"Recent research has shown the empirical evidence for globalization of corporate innovation is very limited. And as a corollary, the market for technologies is shrinking. As a world leader, it is important for America to provide systematic research grants for our scientists. I believe there will always be a need for us to have a well-articulated innovation policy with emphasis on human resource development. Thank you."
4: George Jung (Johnny Depp) – Blow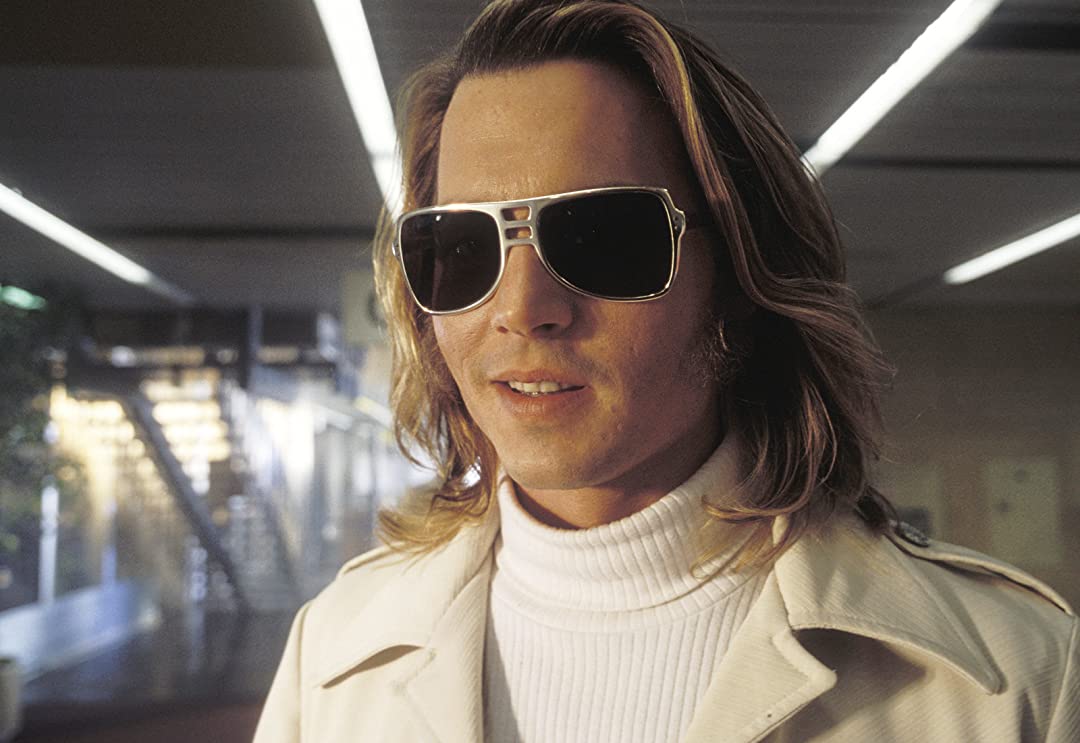 Johnny Depp's character in Blow (2001) is based on the real-life drug smuggler George Jung. He is the protagonist of the story, but (spoiler alert) his fate is a sad one. One of our favourite parts of this epic disco saga is when Jung narrates about his mindset during a border crossing.
"When you're carrying drugs across the border, the idea is to remain calm. The way I do it is to think of something pleasant, a fun party, a moment of triumph. A sexual encounter. I actually project myself to that place. Anything to keep your mind off the fact that you're going to jail for a very long time if they find the fifteen kilos of cocaine in your suitcases."
5: Peter Brand (Jonah Hill) – Moneyball
Moneyball (2011) was criticized for taking dramatical shortcuts at the expense of sticking to facts when telling the story about the revolution of baseball. Nonetheless, it's one of our favourite sports movies of all time. There's simply a twist of beauty when the poor finds a brilliant way to outsmart the rich. In this case, it's done by using big data to analyze how efficient baseball players actually are, instead of emphasising on how good they appear to be. Jonah Hill does a fabulous role as Peter Brand, the shy number crusher who makes his proper introduction in a "forbidden" conversation with Billy Beane (Brad Pit) in a parking garage under the Progressive Field Ballpark in Cleveland:
"Baseball thinking is medieval. They are asking all the wrong questions. And if I say anything I get ostracised. I'm a lepper. Think in terms of buying players. Your goal shouldn't be to buy players it should be to buy wins. And in order to buy wins you have to buy runs. People are overlooked for a variety of biased reasons and perceived flaws. Age, appearance, personality. Bill James and mathematics cut straight through that. There is an epidemic failure within the game to understand what's really happening. This leaves those who run Major League Baseball teams to misjudge their players and mismanage their teams."
Why a language service provider specialising in iGaming is writing about movies?
All-in Global is the #1 language service provider for gaming and sports. So the questions pops up as to why are we writing about movies? Well we can't carry on with the translations theme over and over, can we? We also know from some audience stats on this site that the bulk of our readers are movie buffs.  So are we! You can check out our blog for more posts about movies and translations.
If you need help with localization, dubbing, subtitling, corporate video production or other language services, just give us a shout!
---