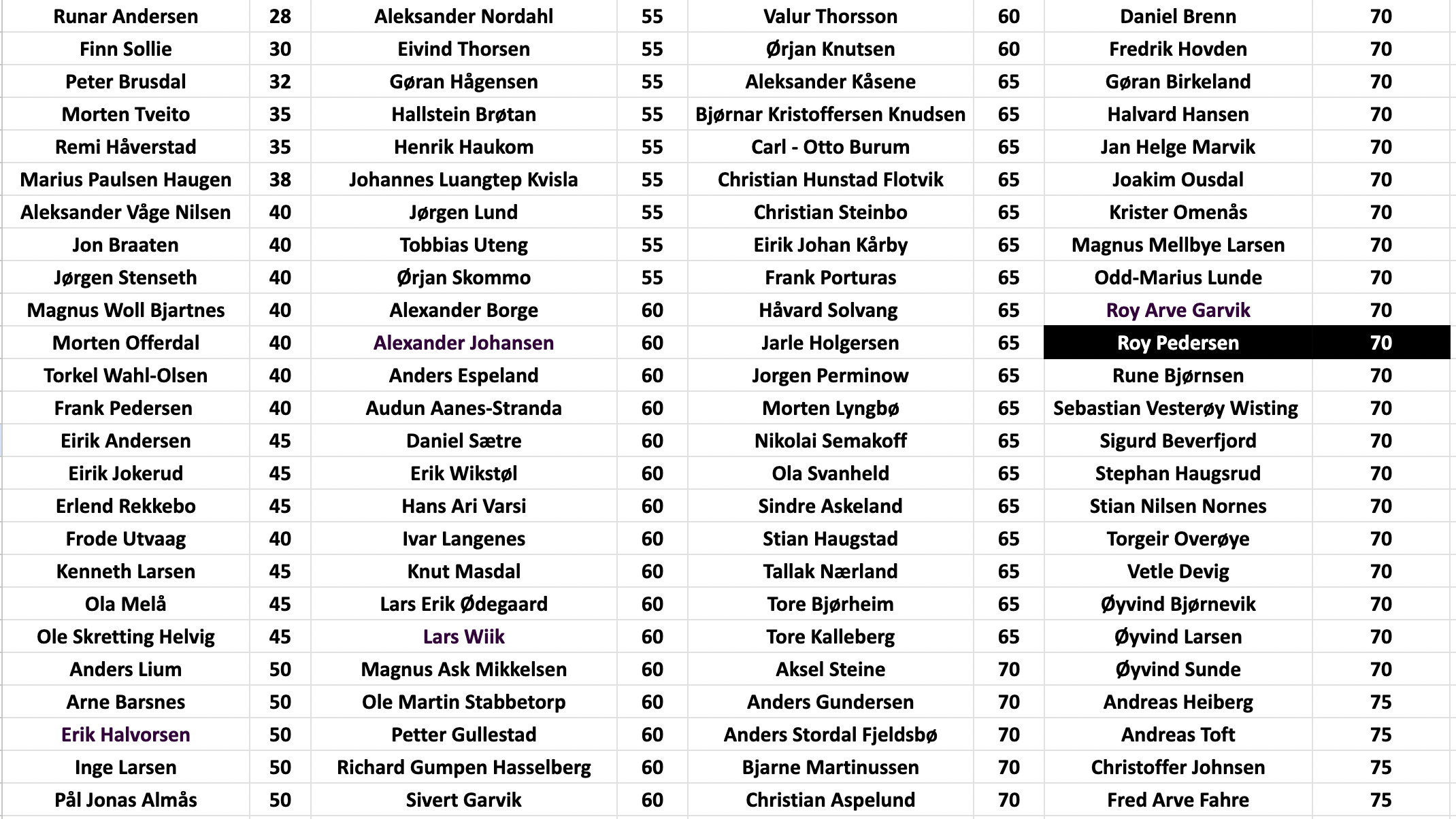 Fri Aug 11th / Roy Pedersen
MY FANTASY DIFFERENTIALS, ODDS AND DRAFT
Carney Chukwuemeka AND João Pedro Junqueira de Jesus? Yes, it's that time of the year.
All-in Global is the #1 provider of translations and content writing for the iGaming industry which makes globality in the gaming scene an essential topic for us.
One of the most global games today is Fantasy Premier League (FPL) and in the 22/23 season almost 11,5 million players had registered. To put it into perspective, if FPL was a video game it would have been on the Top 5 list of the most played games worldwide, after Minecraft, League Of Legends, Fortnite, Among Us and Apex Legends.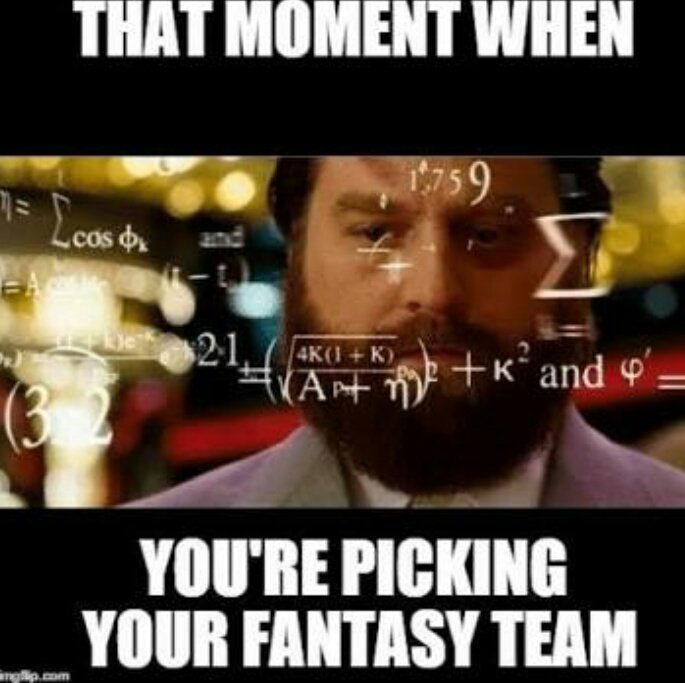 For the 23/24 season, which starts today (Friday 11th August) there are 255 regional leagues, and with just 195 countries in the world we can only assume that every country in the world has an FPL league.
JOIN ALL-IN GLOBAL ON FPL
There are also countless mini-leagues and All-in Global obviously has one of its own. To join this click this link or use the code ncdtsi. Some of us are putting a cheeky bet of €90 in, email roy@all-in.global if you want in on the action (before the deadline today which is 19:30 CET).
It's also an option to bet on the winner of the unofficial Norwegian FPL Championship, and with odds of 70 to 1 I couldn't resist making a little wager on myself. In 22/23 I had a rough season and ended up in 168 974th place but in 21/22 I captured a mind-blowing 2235th place worldwide.
There are odds available for 1100 Norwegian players and the ones on top of this list is considered amongst the best in the world.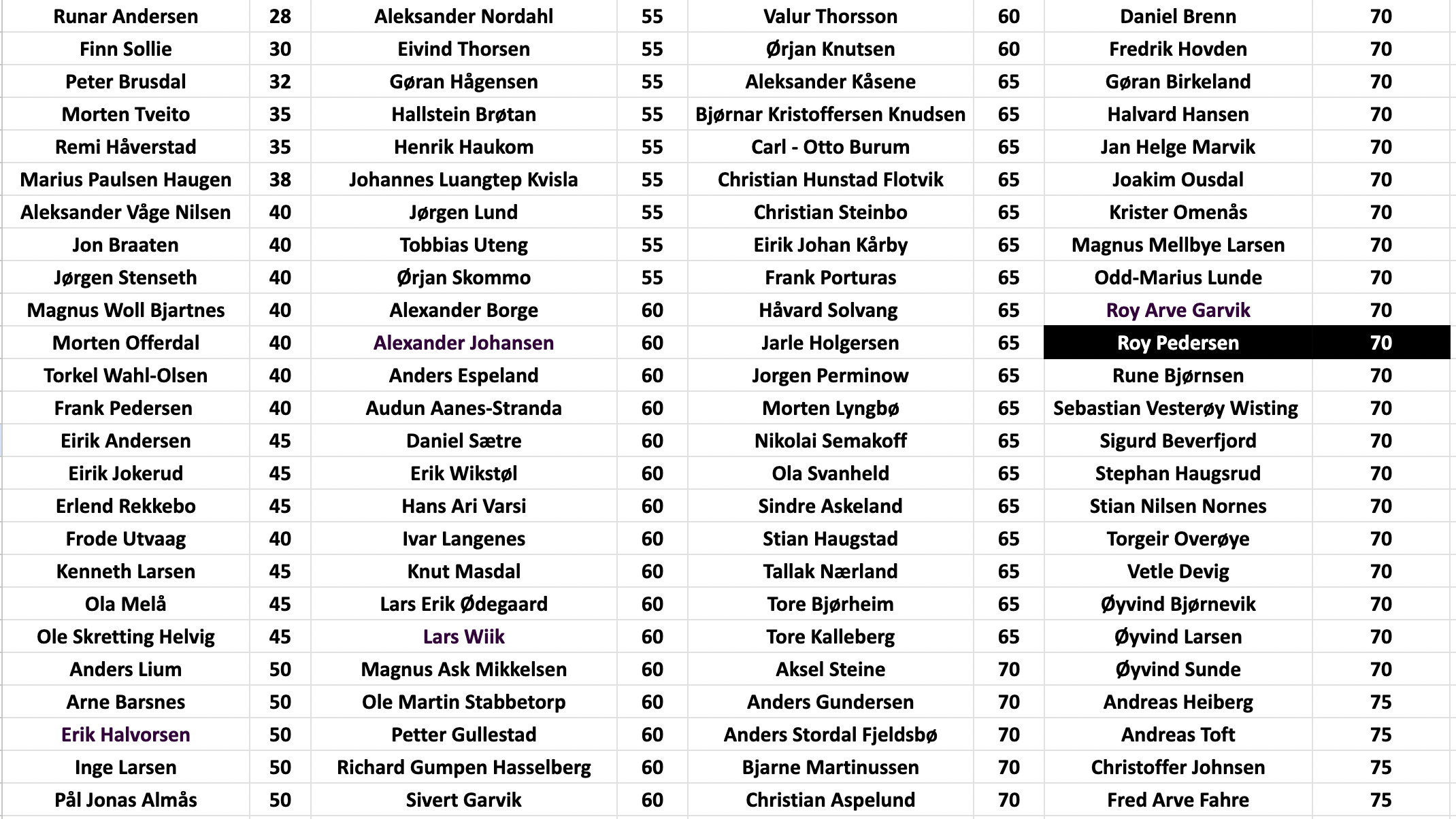 MY DIFFERENTIALS FOR FPL 23/24
The "template team" seems to be very strong for the upcoming season yet again, so the key to a good start to the season will be obviously be to pick the best differentials.
My team is more or less ready but I don't want to reveal it and give my competitors information they can use against me. I am however willing to share a few of the differentials I am considering.
Ben Chilwell (5.5) is only selected by 12.7% of managers. If Chelsea can shake off the horrendous 22/23 season and hit the ground running in 23/24 there is a massive potensial upside to the offensive left-back. We have all seen what he can do and in the pre-season matches Chilwell is placed much higher up in the pitch than Reece James on the right back. It is speculated whether James is on penalties, but he is prone to injuries and with other risky players in my starting line-up I think I will select Chilwell over James.
Mohamed Salah (12.5) is currently selected by less than 30% of managers and can as such be considered a differential. I think the other Liverpool assets are too insecure and I feel like I am getting a strong team despite splashing 12.5 million on the Egyptian king. He will be a key player and could even be captained in gameweek 2 home against Bournemouth. I have had Phil Foden in most of my drafts but will probably start without him.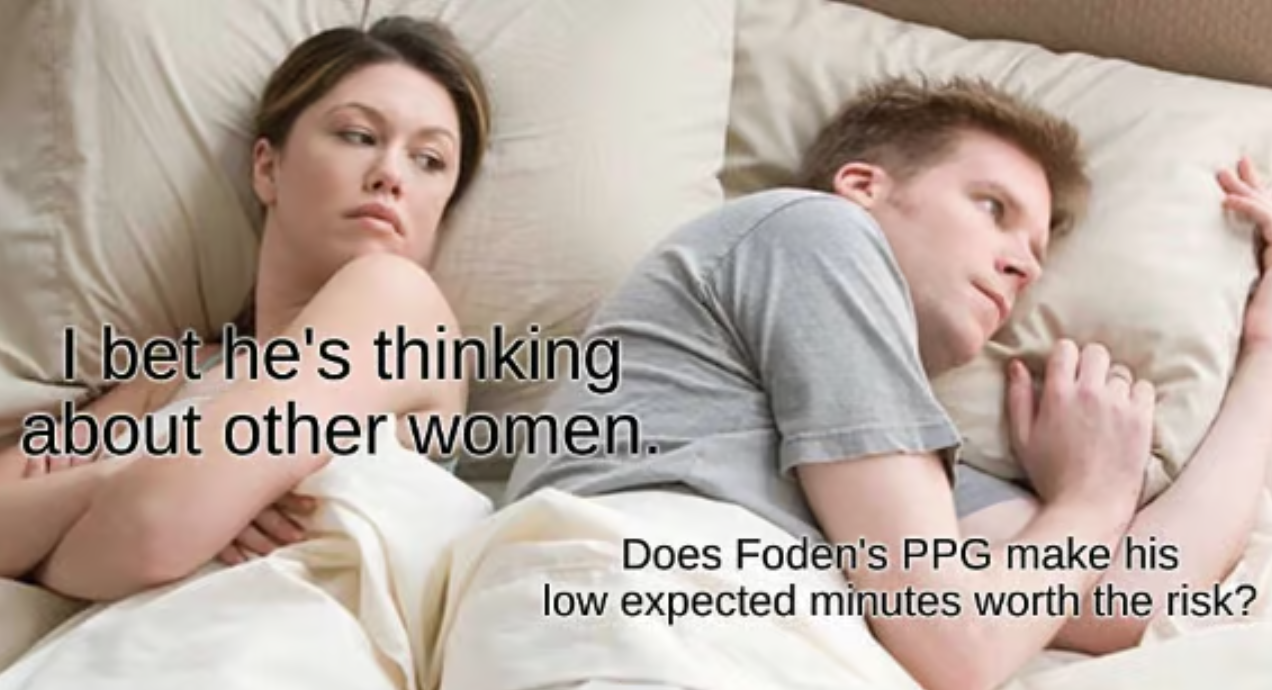 Carney Chukwuemeka (4.5) is picked by only 3.1 % and according to Fantasy Football Scout he will start as a Number 10 for Chelsea at least in the beginning of the season. It's a gamble, and I will probably start him on the bench, but if he delivers it will be a massive advantage to have him in the team when Chelsea's fixtures look awfully green (easy) from gameweek 3 onwards.
Leandro Trossard (7.0) might be benched but then again he will probably start as the Number 9 for a strong-looking Arsenal and I see a fruitful upside to the Belgian international. If he is benched I could still harvest a lot of points when he comes on against tired legs, especially since the games will last longer this season due to new rules of more stoppage time.
João Pedro Junqueira de Jesus (5.5) is the last differential I will mention here. Tipped to start as a Number 10 for Brighton, and possibly on penalties, I will probably take a chance here. I have a feeling Mitoma, a more popular player in the Brighton offensive, will not be as good as last season and by getting a bargain on Pedro I can afford Salah. I would really like to own Watkins as he feels like a safer option but I don't like his opening fixture away against Newcastle and it would probably only cost me -4 to get him in to gameweek 2 if I feel I have to.
FIRST STAB AT FPL DRAFT
When playing poker in the Kings of Tallinn Summer Showdown earlier in the summer I accepted an invitation to an Estonian Fantasy league. In addition to the traditional mini-league these guys were also organising an FPL Draft which is similar to the standard game but with a few alterations.
The biggest difference is that no FPL manager can own the same player. This means all the managers in each league sets a time where they meet to draft their 15-man squad in turns. The order of when you get to pick is randomised, but if you get to select first in the first round, you are last in the 2nd round, and so on. I don't think I've had so much fun since Leeds was promoted to the Premier League.
So after an intense hour of drafting I ended up with this team.
FPL DEADLINE 19:30 CET TODAY FRIDAY
In FPL draft you are stuck with most of your team for the season although you can sign free agents as they become available.
Next season we will have an All-in Global FPL draft as well, that much is decided. Until then enjoy the beautiful game and contact salesteam@all-in.global if you need some Language Solutions You Can Bet On.
And a a last reminder: The deadline is 19:30 CET tonight Friday. Not Saturday.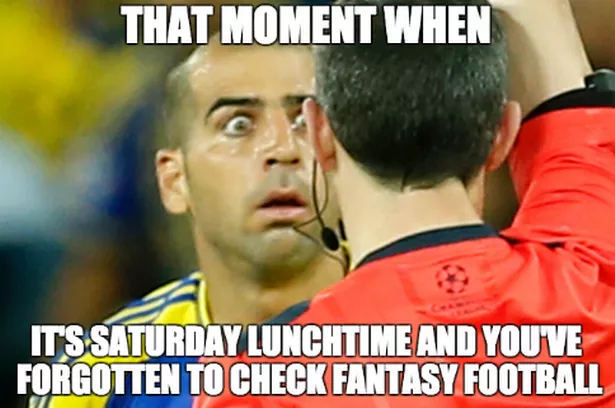 ---