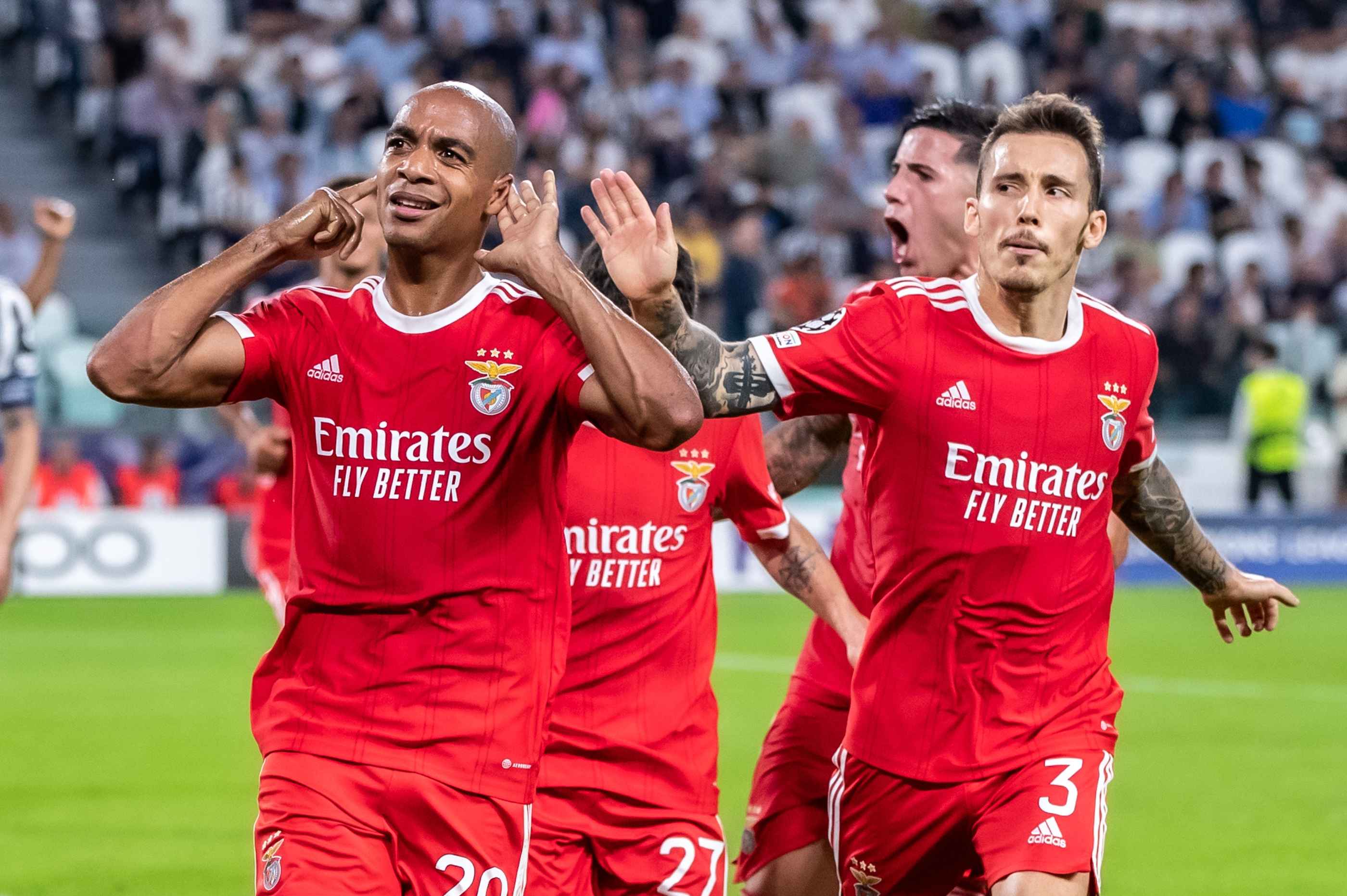 Tue Nov 1th / Roy Pedersen
MY 4 THEORIES WHY PORTUGAL ARE GREAT AT FOOTBALL
Portugal can secure their third 3rd team in the knockout stages of the 22/23 Champions League tonight. I want to find out how this is possible for a country of only 10 million people.
All-in Global is a language service provider for the iGaming, sports betting, FinTech and sports industries. On November 14th we're organising the SiGMA Cup for the sixth  time and today (November 1st) is the last day to sign up (email roy@all-in.global) for a chance to showcase your skills and have a shot at glory. 
Our headquarters lie in Porto and most of our staff there are genuinely passionate about football. 
Those of you who know me, are aware that the same can safely be said about me. I'm football-mad. There, I've said it. 
But, unlike my Portuguese colleagues, I don't have the privilege of supporting a successful national team. 
Whereas Portugal went and won  Euro 2016, to mention just one of several recent achievements, Norway hasn't even been qualified for a big tournament since 2000. 
We've also not had a team in the knockout stages of the Champions League since 1997. 
Long story short – I'm jealous.
A SPECTATCULAR STATUS
The status before tonight's matches, the final  round before the Last 16 stage, is nothing short of spectacular. 
Well, if you're looking at it if you're looking at it through Portuguese eyes, that is: 
FC Porto have already qualified (finishing 2nd in Group B with Atletico Madrid and Bayer 04 Leverkusen unable to reach them). 

Benfica have already qualified (2nd in Group H with Juventus and Maccabi Haifa 8 (!) points behind). Only PSG were too good for them in the Group. 

Sporting are playing Eintracht Frankfurt in Group D and they have a very good chance of becoming  the third Portuguese team to reach the  Last 16 round. 
I have often wondered why Norway are failing so miserably. 
We are thriving in so many other sports but when it comes to football, we always choke at  the decisive moments. 
Maybe I can get some answers by looking to Portugal? 
I have four theories and I have asked some of my colleagues to comment on them.
THEORY #1: IN PORTUGAL IT'S NOT POLITICALLY INCORRECT TO BE THE BEST
Here I figured the best person to ask was our Head of Sales, Sebastian Delsinger. 
He played football at a high level in Sweden – perhaps the most politically correct country in the world – and also, coincidentally,  a country with approximately the same population as Portugal. 
Sebastian now lives in Porto and follows football closely, to say the least.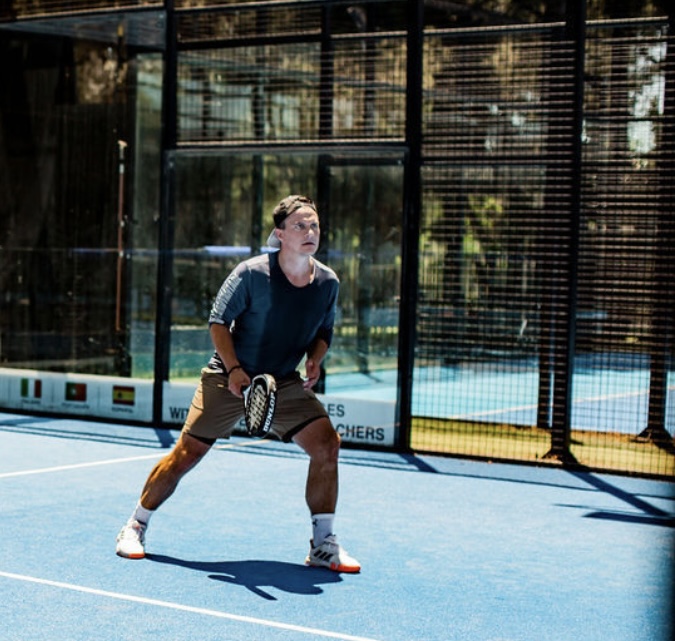 Sebastian: I see five reasons why Portuguese clubs are more successful than Swedish clubs. 
In Portugal football is the "only" sport. In Sweden, we also love our ice hockey, skiing, floorball, handball and more. 

The climate allows footballers to play football on grass all year. 

The political correct society that exist in Sweden. It's not OK to be the best. In Sweden you are not allowed to keep count of goals in a football game until you are 12 years old. You are not allowed to have an A team, a B team etc. I am pretty sure those rules don't exist in Portugal. In Sweden we had one superstar over  the last few decades in the shape of  Zlatan Ibrahimovic. A player and person who divided the Swedes. Half of the population liked him, half of them didn't like his attitude. You are not allowed to say you are the best in Sweden. If we compare this to Ronaldo in Portugal, I'm pretty sure that 99% of the population adores him. Even if he gave you many reasons over the years to dislike him. 

The football economy. A 51% share of football clubs in Sweden have to be owned by their members meaning no private persons will ever invest in a Swedish football club. This means the club doesn't have the economy to invest in their youth academies. 

The league. Allsvenskan is ranked the 23rd best league in Europe. The Portuguese league is ranked the fifth  best in Europe, with top teams like FC Porto, Sporting and Benfica at the top of the tree. It's very rare that Swedish clubs play in Champions league and compete amongst the best ones. Let alone qualify for the next round. 
I have to point out that the Swedish men's national team have a good record against Portugal. 
It's now 7-6-7. 
How can this be, even though not one single Swedish player would make it into Portugal's starting 11? 
In Sweden we know we will never have the best football players, but we know we can be the best team. 
We are tactically very good, we work for each other, the players don't act like superstars who always need the ball. 
We have the mentality of never giving up. 
I love my Portuguese colleagues, but my dream is that the best football player that ever graced planet earth will win the World Cup together with his Argentina. You know who I'm talking about.
THEORY #2: PORTUGAL ARE TAPPING INTO THEIR COLONIAL PAST AND USE DIVERSITY IN THEIR FAVOUR
Luís Azevedo is the Localization Vendor Manager at All-in Global. 
We have more than 80 languages available, so Luís works with translators and editors from every corner of the world on a daily basis. 
Above anyone, he should  (and does) have a solid background to answer this.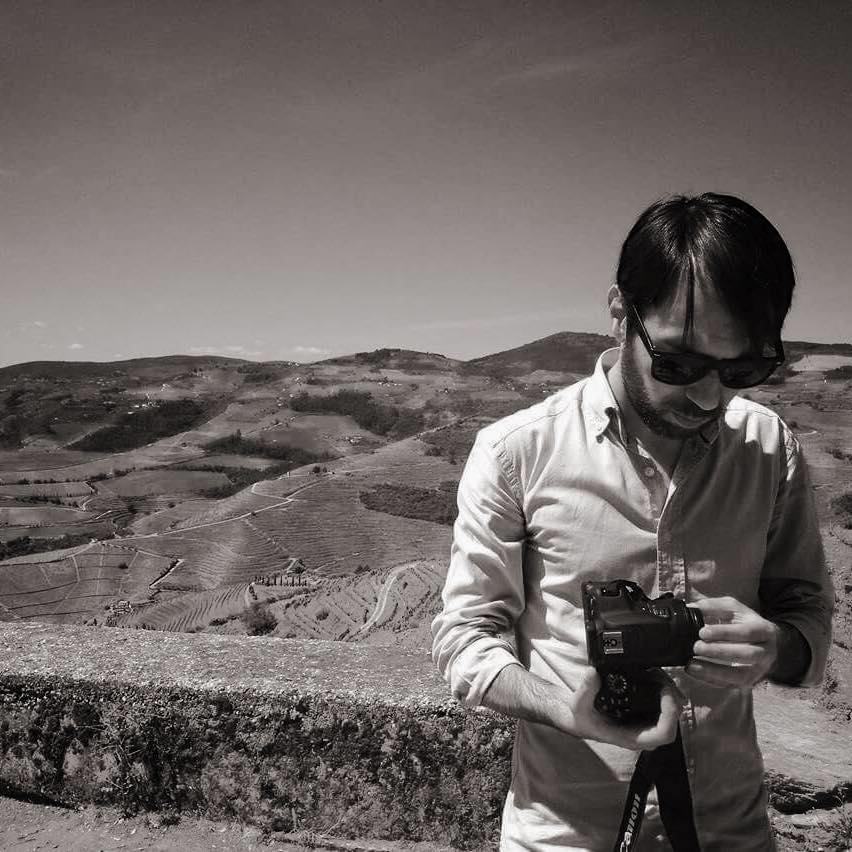 Luís: There must be a sort of motto for the Portuguese: "Never settle". 
And that's what the Portuguese have been doing since the birth of the Portuguese nation. 
Let's not forget it was D. Afonso Henriques' unwillingness to settle that led him to go against his own mother, back in the 12th century. 
Two centuries later, the need 'not to settle' made the Portuguese look in another direction (going against Spain wasn't an option), and the Descobrimentos started: Maritime routes to India, to Asian countries, the "discovery" and colonization of several African countries. 
And, in the 16th century, reaching Brazil and colonising it. 
For 300 years, the Portuguese picked up what was best from native tribes in each of these regions and used it to be better themselves in many areas of expertise. 
Even in football. When you look at Portugal's national team, it's easy to find players with roots in one of Portugal's former colonies. 
The great Eusébio, back in the 1960's, is obviously probably the best example. 
But, more recently, names like Deco and Pepe (born in Brazil) and Éder (born in Guinea-Bissau), the Portuguese hero of the  Euro 2016 final, are all examples of a Portuguese heritage that endured time and civil war. 
The Portuguese took the Brazilian art of playing with the ball and added a bit of African power. 
On top of that, they mixed it with the Portuguese discipline powered, of course, by the "never settle" motto and became a force to reckon with in European football.
THEORY #3: THE DOMINANCE OF THE BIGGEST CLUBS IN PORTUGAL ALLOW THEM TO INVEST BIG IN YOUTH ACADEMIES
Tiago Aprigio is the CEO of All-in Global and a loyal Boavista supporter. 
His frustration from seeing Boavista talents disappear to bigger teams in the same league is something that he is not afraid to share.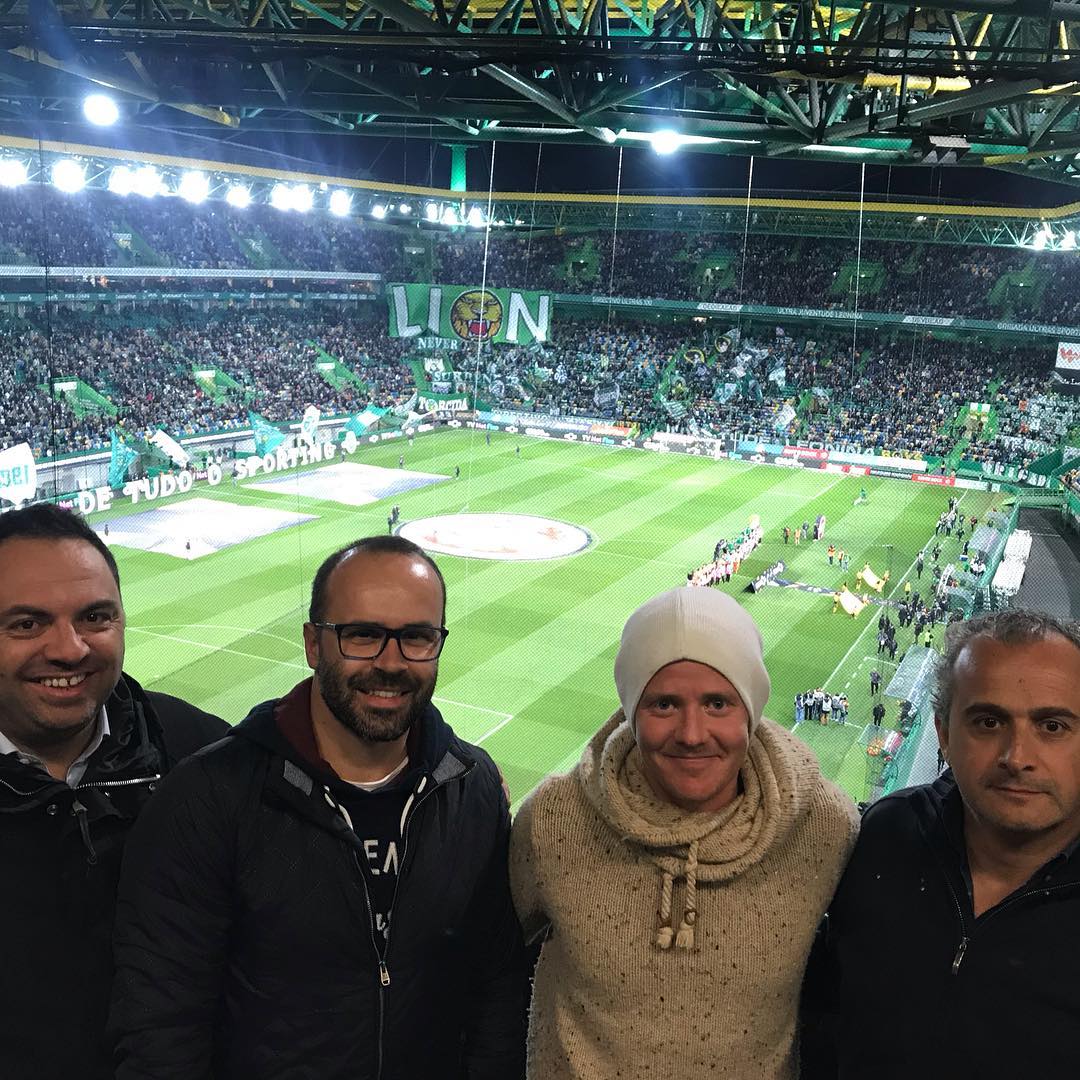 Tiago: How can Portugal, such a small country, be so good at football? 
In recent years, we've seen Portuguese football reach their best -ever achievements in the game. 
Winning  Euro 2016, the first-ever Nations League and managing to sell Benfica's most promising player in Joao Felix to Atlético Madrid for €126M! 
He now plays an average of 15 minutes per match. 
Jokes aside, the three main clubs in Portugal have been ruling Portuguese football pretty much ever since the first football was kicked in anger. 
Only two other teams dared to win a Portuguese league: Belenenses and (my) Boavista. 
This enviable position allows these three teams (Porto, Benfica and Sporting) to overrule smaller budgets and snap up every single young talent that spouts. 
I'm sure you know Bruno Fernandes. A few tattoos, argues with the ref a lot, scores lots of penalties, has a magic wand instead of a right foot…you know the one. 
Did you know that he started playing for Boavista? 
Boavista, just like other smaller teams, don't have enough budget to retain talent and most of the time invest in their youth players/academies to train new players that will then be sold on to bigger teams. 
The same effect can also be seen in the three main clubs; however, their market is very  different. 
Ricardo Quaresma, Cristiano Ronaldo, Luís Figo, Paulo uture and Simão Sabrosa were all products of "Alcochete", the Sporting CP academy. 
Benfica and Porto's academies also have a bunch of great examples of success, in recent years. 
Renato Sanchez, Ruben Dias, Bernardo Silva, Vitinha, Dalot, Diogo Leite and Rúben Neves. To name but a few.
THEORY #4: THEIR FOCUS ON EDUCATION FOR COACHES HAVE PAID OFF
Ana Pereira is a QA Manager at All-in Global with a Master's Degree in linguistics from the University of Porto. 
We were very proud when she entered the pitches at Luxol as the only female player in the SiGMA Cup 21′. 
Ana played football at a high level in Portugal and shared some good insight on the educational situation for local coaches.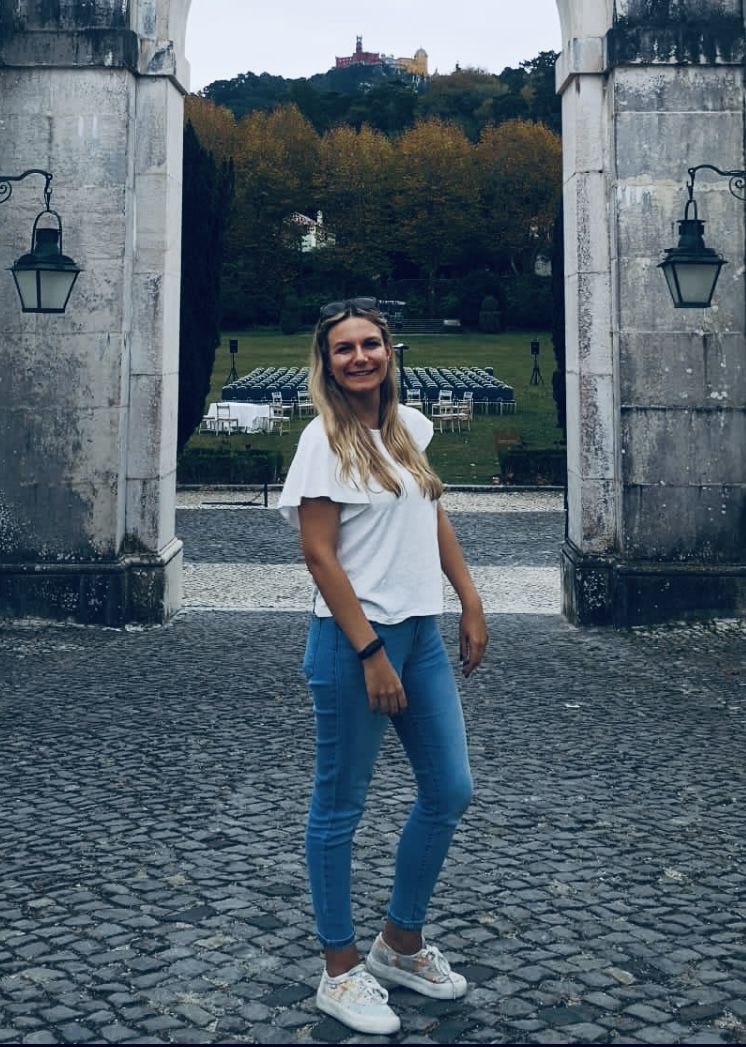 Ana: Football is ever present in our daily lives in Portugal. 
Most of my friends have played football at some point, whether professionally or as a hobby. 
Later in life, a handful of them decided to pursue their passion by enrolling in a coaches' program. 
It's quite easy to start, as most district federations offer fairly affordable and extensive programs for aspiring coaches. 
Since 1975, Portugal has experienced an ever-increasing number of coaching programs, specialisations, and post-graduations. 
Although enrolling in the early stage of a coaches' program is rather simple, as I mentioned, it is not always easy to advance to, and conclude, the higher levels of coach education. 
As the number of applicants increases, the selection criteria grows more restrictive and competitive; only the best are granted an opportunity, and only the elite conclude the final levels of education. A real meritocracy, you see. 
The result? Passionate, charismatic leaders, master tacticians wise beyond their years, anonymous faces and little-known names that after a strong home season, soon become coveted in all Europe. 
To mention a few: Conceição, Mourinho, Bruno Lage, Nuno Espirito Santo, Ruben Amorim, André Villas Boas and Leonardo Jardim.
FOLLOW ALL-IN GLOBAL ON LINKEDIN HERE.
---