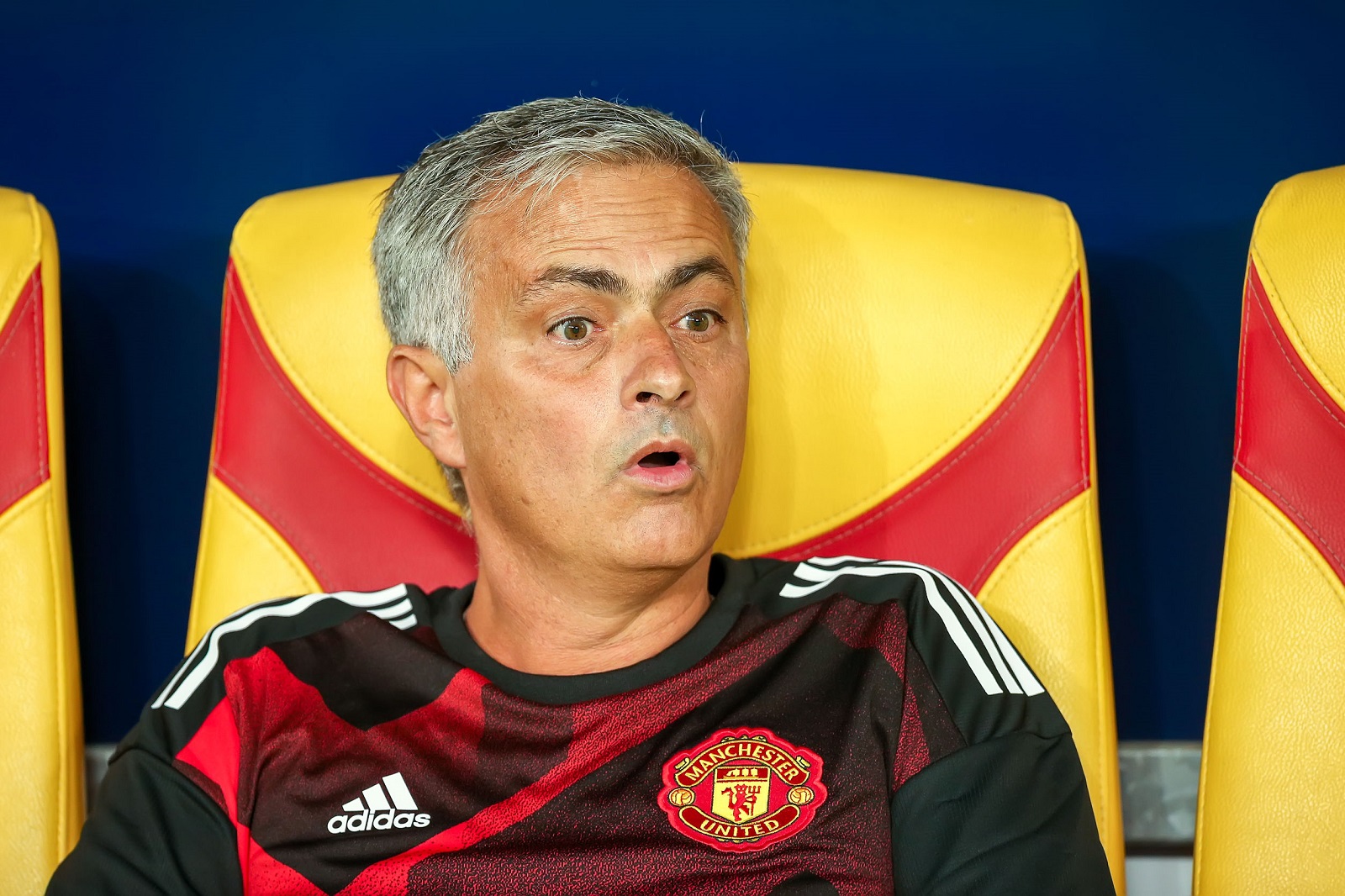 Sat Nov 3th / Valentin Stanga / football / translations
MOURINHO AND THE EXTRA-TERRESTRIALS: DON'T ALIENATE YOUR CUSTOMERS
What extra-terrestrials, nocturnal men with ladders and grammar-themed Facebook pages tell us about the importance of accuracy in your content.
This piece is written by one of our talented sports/sportsbook writers and he has admitted he is no fan of Jose Mourinho. 
Contact us if you want similar articles for your blog.
Jose Mourinho doesn't speak particularly good English. There, I've gone ahead and said it. And I'm not taking it back. When he arrived in the Premier League back in 2004 as that stubbled, good-looking, rogue of a Manager wearing that famous dark grey trench-coat and declaring himself to be 'The Special One', the general consensus was that yes, he did speak excellent English.
Not only was he fluent in it but references to the 'lads' (his squad), 'JT' (John Terry) and 'Lamps' (Frank Lampard) somehow convinced us that he hadn't so much learnt the language as he had the whole of English culture as well.   
The problem with Mourinho is that he probably believes his English is perfect. But it's not. And what's interesting is that despite spending over seven seasons in English football, it hasn't changed one bit (for the better) since he first arrived all those years ago. Critics of his style of football would say that neither have his tactics.  
And one of his greatest flaws when speaking in it is a habit of directly translating Portuguese expressions into English. Take this one: 'They're a very strong side but they're not an extra-terrestrial team."
You what, now? If you speak English, you'll wonder for a minute if that's just some trendy expression he's using that's the equivalent of exquisite/A-1/uppermost/blue-chip that you hadn't heard yet but that you'll hear everyone using in a few weeks' time. Don't hold your breath; it's not.
But if you happen to speak Portuguese, you'll know that it's a perfectly common expression to say 'Não são uma equipa de extra-terrestres" (they're not a team of aliens).
He does this direct translating business a lot and whereas most Manchester United fans are a fair bit more concerned about him steering them to a Top 4 finish than the quality of his idiomatic expressions, some people do care. I know I do or I wouldn't be talking about it now.  
There was a great story in an English newspaper a couple of years ago about a man so obsessed with the correct use of apostrophes that he went around with a ladder, brush and a bucket of paint in the dead of the night and corrected all the signs of shops, restaurants and other businesses where an apostrophe had been incorrectly used.
Grammarly, a Facebook page that's all about (well, you can work it out) … has over seven million followers. 'Mind the Gaffe', a book about common mistakes made in the English language, is a best-seller worldwide. So, plenty of people out there really do care about these details.
And now to the bit that affects you: some of them could be your customers or potential customers.
The quality of Mourinho's English in press conferences isn't going to help him win matches but the quality of the grammar in a text relating to your brand, whether originally written in that language or translated from another, could be the difference between you acquiring a new customer and also getting more business from an existing one.  
Take the bloke who went around correcting apostrophes while most of us were snoring away. Let's call him Grammar Graham.  
Does Grammar Graham seem like a man who would sign up to your betting company if a piece of content you produced that he read was riddled with incorrect use of apostrophes? Would you expect him to buy a computer screen from you if the product description was filled with typos and other mistakes? And for all you know, Grammar Graham may be pedantic when it comes to language but he may be pretty care-free with every deep pockets when it comes to betting. He could be your next big VIP player.
You see, for all the research done on demographics, media consumption and shopping habits, what it doesn't tell you is how important perfectly written content is to a particular customer. So, you might as well err on the side of caution and make sure it really is flawless. Don't take the risk.
At All-In Translations, all our translators are native speakers. Not Mourinhos who think they speak several languages perfectly, but people who actually do. They were brought up bilingual and can effortlessly switch from one language to another; that's what being bilingual is.
Hiring language personell? Test their proficiency before making the decision.  
Once they've translated a piece of copy, it's then checked by a revisor just to make sure no mistakes slipped through the net.  Same with texts written from scratch. Once the copywriter has completed their task, it goes past proof-readers and editors to make sure the standard is… 'extra-terrestrial', as Mourinho would say.
You may have the freshest ideas when it comes to Marketing campaigns for your brand. Or as an Affiliate site, have the best analysis about a particular Casino or Sportsbook that should bring in new players.  
But just like a horse in the lead stuttering on the final fence at the Grand National, all your hard work may go to waste when it matters the most: when someone is deciding whether they like your brand or not. And following on from that: whether to buy or not to buy.  
So you do what you do best and just leave the content with us.
---