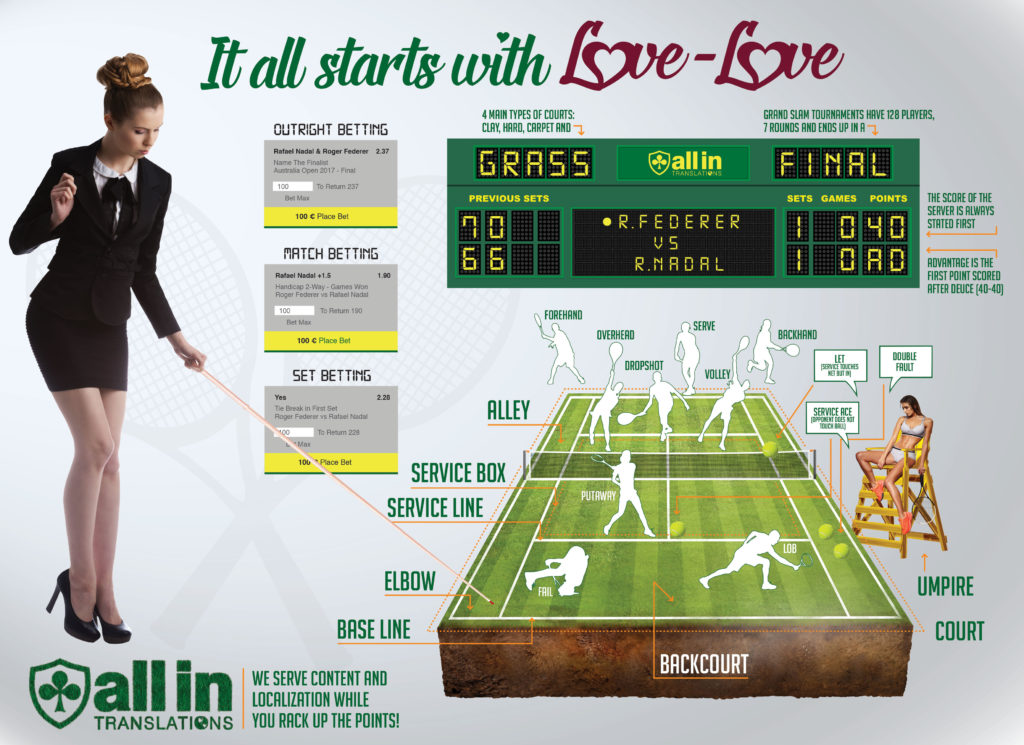 Thu Jan 26th / Roy Pedersen / tennis / translations
LOVE, TENNIS AND TRANSLATIONS
Remember back in school when you were asked to write an essay about a topic you had zero interest in or knowledge of? Well, you knew it instantly: the night before the assignment was due would be a long and boring struggle.
You had to search each and every corner of your brain to beef up your wishy-washy sentences, and while the end result had counted the requested amount of words, it altogether looked just like a piece of mindless drivel. Then, a couple of weeks later, when one of the essay options for the midterm exams gave you the opportunity to write about a subject you loved, the ideas kept popping into your head so fast you had to write them down on the brown draft paper so you wouldn't forget.
This was in a time before laptops and Internet, when Goran Ivanišević had his breakthrough as a tennis player. The left-handed Croatian had a big booming serve of a mystical quality (check our Top 5 Servers list), and he became the first ever player to win Wimbledon with a wild card (video). 19 year old Roger Federer triumphed over the defending champion Peter Sampras in the 4th round of the same tournament – in 2001.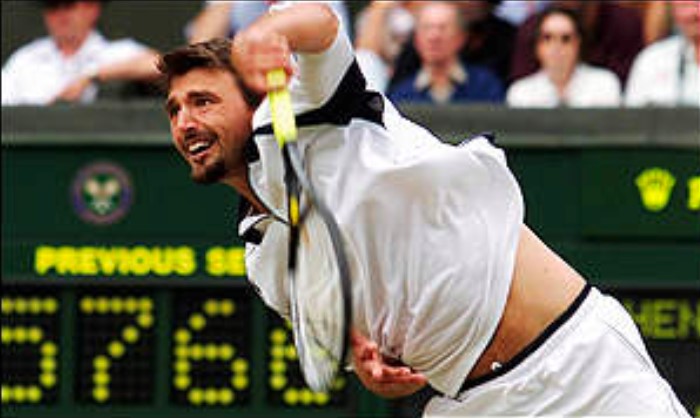 It has later become known that Ivanišević was an important sparring partner for Federer before playing the likes of Rafael Nadal, mainly because both Ivanišević and Nadal are left-handed. Nadal later went to become an ambassador for PokerStars, and below you can watch a funny video where Nadal simulates amnesia while waking up on a golf course. The dialogue is in Spanish but the subtitles are translated into English.
How do I know all of this? Well I googled it just to be sure, but my point is that when you love something, like tennis and poker in my case, you gain knowledge much more quickly, and you will be up to 100 times more capable of writing or translating a text on that subject.
All In Translations is now a market leading provider of translation and localization of content related to betting on tennis (and other types of sportsbetting translation, poker translation, casino translation and pretty much anything that has to with translation of gaming-related material).
And as you can see, it all started with love for the game, just as sure as all tennis games start with love-love (0-0). It also started with love for languages, first only Norwegian and English, but now with a wider range of services available in more than 70 languages.
We know for a fact that no other language service provider can match such a wide variety of languages with a true enthusiasm for games and sports. But how can we be so bold as to claim that All In Translations is a market leading provider of translation and localization of tennis betting content? Here's two reasons:
Reason 1: We are translating betting material for some of the biggest companies in the gaming industry, including Betfair, Betsson, Pinnacle Sports, Unibet, Betconstruct, BettorLogic and many more. As you can see, our clients are represented in all stages of the gaming circle: game developers, platform providers, operators and affiliates.
Reason 2: We are working with some of the coolest new tennis betting products out there. Our latest project, and also one of our all time favorites, is this virtual tennis betting game from 1X2 gaming.
The game will be demonstrated (in all the languages we have translated it into) at our stand at the ICE Totally Gaming conference in London from February 7th to 9th. We will be located at N7 412 – just look for the stand which is designed like a miniature version of the Centre Court at Wimbledon.
You will easily spot our All In Translations team in their white tennis outfits, and you will get a chance to test your skills (or luck) on the mini tennis court we set up for the occasion. You can sign up and book a tennis session on the event page (just "attend" and write a comment). Get the better of anyone from our staff and we'll offer you a 10% discount on your first order!
Not attending ICE? You can also challenge us to a game in sunny Malta – where our headquarters are located. This little island just south of Sicily has become one of the biggest gaming hubs in the world, and we have set up something called Malta Tennis Network there so that tennis enthusiasts can find opponents at all levels.
What's next? If my dreams come true, I'll get to see the upcoming Norwegian tennis superstar Casper Ruud make his Grand Slam debut in US Open in New York in August. He came really close in the Australian Open recently but lost the last qualification game.
Other articles about tennis translations:
Aces for Kings' – Tennis' Top Servers
---