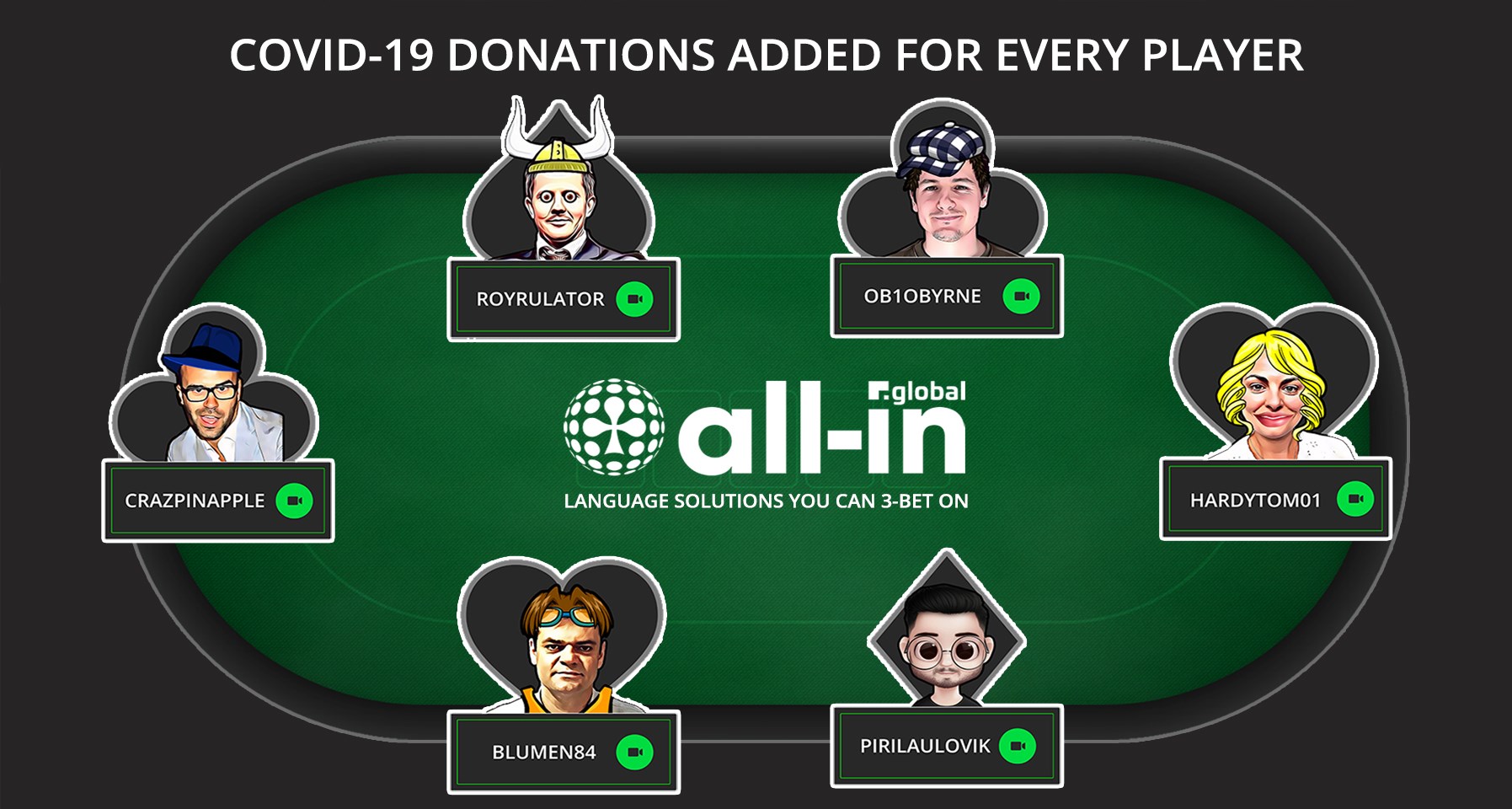 Fri Apr 3th / Roy Pedersen
JOIN All-IN GLOBAL'S AVATAR CARNIVAL NETWORKING POKER FREEROLL
On Friday 10th April All-in Global will host an online poker tournament for the iGaming industry. For every player that joins we will add $5 to a COVID-19 cause (up t0 $1000) and if more than 200 players register we will give away a Sunday Million entry to the winner (worth $109). We will also set up video group chats in order to make this a fun networking event. Dress code: Avatar/carnival. A Friday after-work session with poker and a bit of madness sound just about right at this moment in time if you ask us. Obviously we can't meet up, so this is an attempt from All-in Global to make the most of it – online.
PLAY FOR A GOOD CAUSE!
The donations will be distributed just like the prize pool in a poker tournament, to the top 15% finishers where their finishing position decides the proportion, but instead of cash to the winners, our donation will be delivered to the COVID-19 cause of their choice.
THIS IS HOW YOU REGISTER
1: Fill in this form and register your choice of COVID-19 donation and other details to make the event run smoothly: https://forms.gle/HEefSJPqfwFvVfgU7
2: Prepare a costume (optional). There will be a video group chat for each table of the tournament. Our suggestion is to dress like your favourite poker avatar but anything goes.
3: Download the PokerStars desktop app and create an account if you don't have already and make sure you have 20K play money available for the "buy-in" of the tournament (you get 25K when you open an account and can request more play money for free but it takes 4 hours to receive them).
4: Open the PokerStars main lobby (while logged in) then click on More (bottom right) -> Home Games.
5: Click the 'Join a Poker Club' button.
6: Enter our Club ID number: 3290938
7: Enter our Invitation Code: aroundtheworld
8: Wait for your membership to be approved (speed it up by PM'ing us). This is a tournament exclusively for iGaming professionals.
9: Once approved open the club lobby, double click on the only tournament there and register.
10: Check the chat on your table or the event page for instructions on how to join the video group on Google Hangouts.
NEED SOME POKER CONTENT WRITTEN OR TRANSLATED?
Poker is one of the most difficult games to translate in our opinion. You simply must have some actual playing experience in order to translate poker content and poker software in a way that will appeal to poker players. Since we started recruiting iGaming translators 12 years ago, we have always included fairly complicated questions and tasks related to poker in our tests, and we feel very confident that no other language service provider can provide more accurate poker translations than All-in Global in as many languages as we offer (70+).
We hope that as many as possible will join us and our Norwegian poker translator on the tables on Friday 10th April.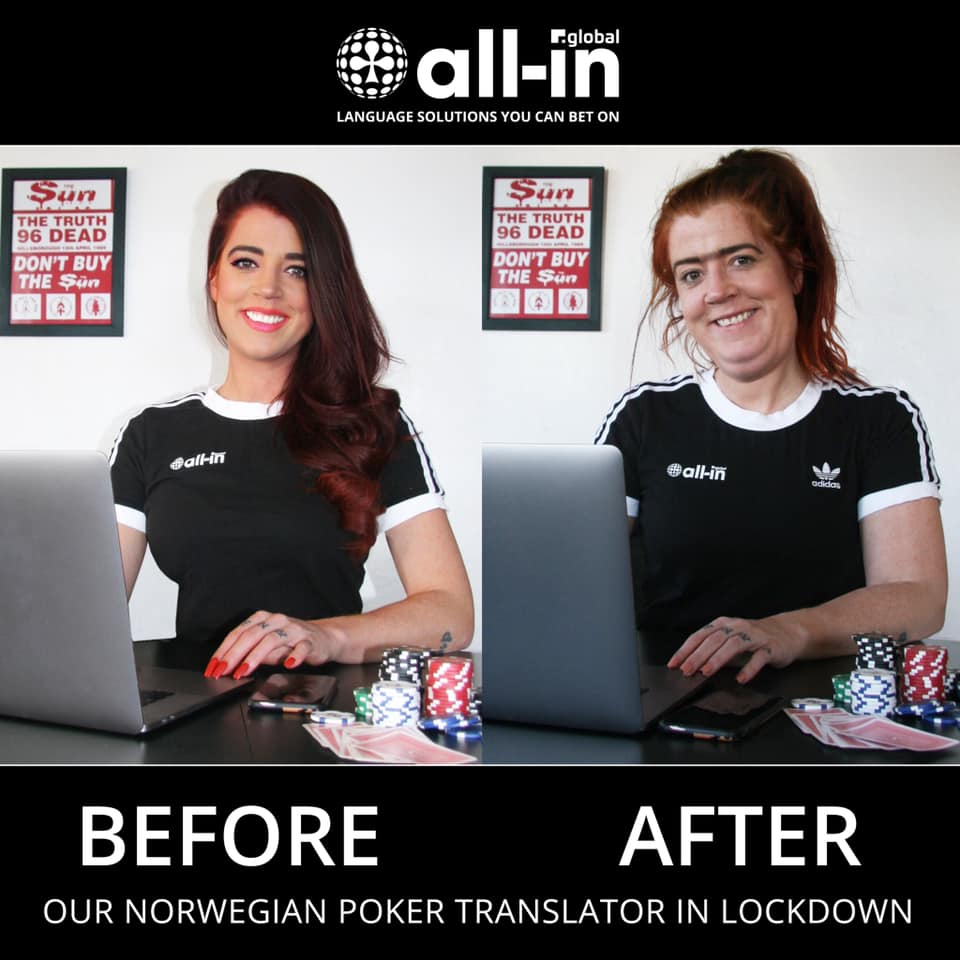 ---