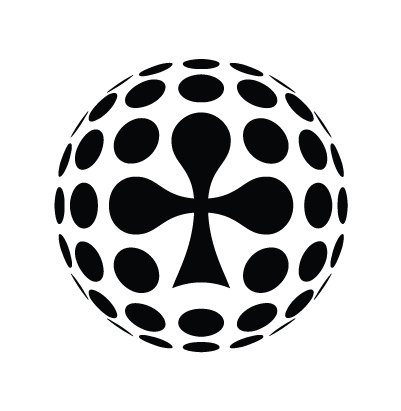 Fri Oct 4th / All-in Global / Archived
HOW TO PROFESSIONALLY JUSTIFY 4000 HOURS OF FOOTBALL MANAGER (HOPE MY WIFE DOESN'T READ THIS)
How can I justify having logged 3925 hours of playing Football Manager since 2012? I have tried and Lord, I have failed. But now I think I'm onto something.
I love football. I love games. I have an addictive personality. I read a book called "Football Manager Stole My Life: 20 Years of Beautiful Obsession".
In 2013. It came as a gift along with the game that year. 
In 2014 I got a doormat.
Total hours since 2012: 3925. Current Addictive Meter: "I think I should put Football Manager on my CV".
Jeezus, what a nerd, you might say. Well, thank you kindly. But please be aware that Football Manager has sold 20 million copies worldwide.
Scoring fans with language
I am proud as a peacock to be a language nerd with a soft spot for games and sports. In fact, that's exactly how I would describe most of my employees at All In Translations, the company I built with my own two hands back in 2008, in between clicking (the second one when on the Mac) to switch me back to Football Manger, naturally.
At All In Translations we are a marketing leading provider of language services to the gaming industry. Last year we launched 'Ball In Translations', a brand built on the same principles that delivers language services to clubs and companies involved with ball sports, with the goal (no pun intended) of scoring fans with language.
My dream project? I'm glad you asked. To translate or write for Football Manager.
One day Sega will bite.
The current translations are good for the most part, which is impressive considering the enormous amount of words and complexity of it all.
That said, the Norwegian version (and surely many of the other languages) could really benefit from an in-context editing phase. Or someone within the development stage having a deeper understanding of linguistics.
For example, when a sentence in the game consists of a league name and/or an adjective about a player, the language can start to stumble with strange syntax and faulty grammar.
Failed projects
So until Sega asks us to translate their flagship game, I have, more or less consciously, tried to come up with a work project that could justify spending so many hours in front of a computer game. I've tried to justify it to my wife and to myself. We also have two kids (one's two months old, the other is three years old) but the eldest thinks I'm working when Football Manager is on.
This is a story about failed projects (let me know if you want to take any of them on) and finally, how everything culminated into something worth writing a blog post about(?).
So here they are:
1)    Become a Scout or Sports Agent (already had my hands full with running a business and pretending to be a Football Manager when realising I probably would have been great at it).
2)    Become an actual Football Manager (I did actually. We even won lots of titles but I might have overlooked the fact that amateur football doesn't really count here).
3)    Become a Games Developer (realised before midway into the first semester that I am really not technically gifted).
4)    Make a news site about 'Foreign' Footballers by using the scouting function in Football Manager. I actually still think this is a good idea but my wife and colleagues tell me it will take too much time and effort. I hate to admit it but I don't disagree. I can supervise or something though… if someone wants to take it on.
The pitch: the player search function of Football Manager scrutinizes what is the world's largest database of actual football players. To put it into context: Actual Football Managers in big clubs use it when scouting new players.
It has an intricate filter function so that you can search e.g. only for players that are playing in the Super League in India (ISL). You can then add another filter saying you only want the search result to show players who are not Indian nationals. The ISL applies a rule saying you can only field five international players in a game, so there aren't that many in each squad – but many of them are former European superstars.
You might recognise some names that have played in the ILS including Roberto Carlos (now playing coach at Delhi Dynamos), Nicolas Anelka, Fredrik Ljungberg, David James, David Trezeguet and Robert Pires.
The setup is similar in bigger leagues like China and Russia and my point is that I think people (fans especially) would read stories about these players if exposed to them.
And I think they would sign up for more news about their favourite players if the stories were newsworthy and well written. I have never successfully used Twitter for marketing but I somehow see that working here.
The profiles on Football Manager contain more than enough information to pencil good landing pages for each of these players and since the game is released once per year (you can even get continuous real-life updates) you can cross-reference the searches each year to see player movement. The fact that we are working with great football writers in more than 70 countries and languages around the world helps of course.
Want to develop the idea further? Let's talk! My email is roy@ballintranslations.com. Mark the email "Let's justify playing Football Manager together".
5) Make the profile pages of our translators and writers on ballintranslations.com resemble the profiles pages on Football Manager.
So for example, instead of having a score of 14 out a possible 20 for passing or tackling, a translator would have 19 out of 20 for grammar or 18 of 20 for basketball knowledge.
We are still planning to do this actually but you would be surprised how long it takes to finalise it.
Create your own club
Did I mention there is a function in Football Manager 2017 where you can create your own team? In essence you overtake any existing club and rename it as your own and the default transfer budget is supplemented with the value of the players you decide to give the boot to. Every single big talent in the Norwegian league is on my radar, so I found it interesting to compose a team of all of these talents without having to spend the first two seasons getting rid of deadweight mediocracy on long (and expensive) contracts.
I named the team Ball In Translations (well BallinTranslations actually because there was a 18 character limit) and I am currently fighting to improve matters from two consecutive 3rd places in the top league (Eliteserien) in my 4th season. This after being promoted from the '1st division' in the inaugural year. I also won two Norwegian Cups and would list the greedy goddamn Chairman as my biggest challenge, as he keeps overruling my attempts to keep the team's biggest talents at the club.
Where was I? Ah yes. It takes time to finalise things.
When I started writing this article the plan was to write a factual piece about whether there are more jobs in football now than before. I suspect this is an obvious 'yes', but I wanted to explore some statistics and dig into the nuances of how the staff at a football club are organised these days.
Football Manager 2017 surprisingly introduced several new job functions, like Sports Scientist (Idrettsforsker when translated into Norwegian) and Data Analyst (Norwegian translation: Dataanalytiker) and I am struggling to figure out whether these functions are necessary within my club in the game.
Now hiring: Sales Executive for Ball In Translations
Is football the new oil? What football club job titles are new? How many non-playing persons are employed worldwide, and country-specifically, now compared to before? What is the relation of club size and budget to these new positions? Who is in charge of content and translation at the clubs? So that I know who we should talk to when we finally get a Sales Executive in place for the Ball In Translations brand (apply via Linked In here). And last but not least: what can Business Managers learn from Football Manager?
Trilogy of articles
I can sense a trilogy of articles being summoned in the near future. Isn't that what all epic battles deserve? When I look into the future I foresee less time for Football Manager, especially if my lovely wife reads this part.
Did I mention the game has been cited in 35 divorce cases in the UK? For the record, the game also counts hours also when it's just left in the background!
Stay tuned.
In the meantime you can take the 11 stage Football Manager Addiction Test made by LiverpoolEcho.
---