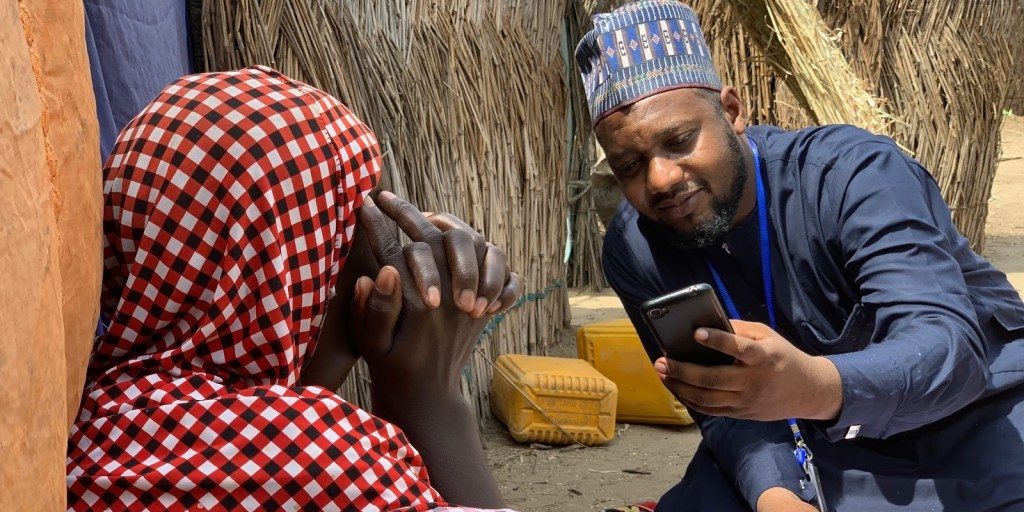 Fri Feb 7th / All-in Global
A CHARITY AS GLOBAL AS IT GETS
Charities vary in many ways today, and we support the ones that are closest to our hearts. But how about the language barriers hindering humanitarian efforts globally? Translators without Borders are addressing those issues exactly.
"Translators without Borders is a US-based non-profit organisation that provides people with access to vital knowledge in their language by connecting non-profit organizations with a professional community of translators, building local language translation capacity, and raising awareness of language barriers".
Translators without Borders was originally founded in 1993 in France as Traducteurs sans Frontières, and since then millions of words of life-saving and life-changing information a year has been produced. TWB created the first-ever crisis relief translation service in 2013 – Words of Relief, and have been responding to crises every year since. Since 2015 they have started reacting to the European refugee crisis in 2015, providing much-expanded language services. This work included training humanitarians, interpreters and translators, as well as conducting research on languages and information, and establishing a humanitarian interpreters roster. 
In 2017 TWB reached their major milestone of 50 million words translated! When they thought of what one could do with so many words – they came up with quite a comparison: you would either have to type non-stop for 2,4 years at a speed of 40 words per minute and you will reach 50 million clicks or you could write each word on a square of double-ply toilet paper and send this roll to the moon and back 392,860 times.
Or you could wrap it around the globe 12,476 times! 
 Their work includes:  
In excess of one million words of critical content translated into Arabic, Farsi, Kurdish, Urdu, and Pashto to enable refugees arriving in Greece to access critical information in a dialect native to them.

Over 1,900+ medical articles converted into 90 languages for the Wiki Project Med Foundation – viewed over 40 million times each year, the content covers topics like Ebola or Zika fever, diarrhea or malaria.

Set-up a training facility in Guinea of local translators to provide the most-vulnerable communities in West Africa with translated critical and life-saving medical information. 

Creation of online glossaries in Kanuri and Hausa, freely accessible, to provide the language tools for humanitarian workers in Nigeria working with persons affected by displacement and conflict.

Helping train the first Swahili Machine Translation (MT) by providing translations of 500K words into Swahili.
TWB work is international, global, inspiring and close to our hearts; so much so that while in the winter holiday spirit we have donated 1% of our December sales to them. 
What do you call a turkish fundraising dinner? – Donor kebab! Have you seen our billboard in St Julians in Malta?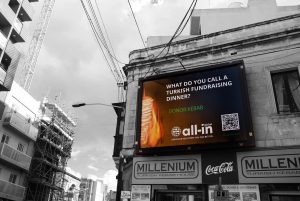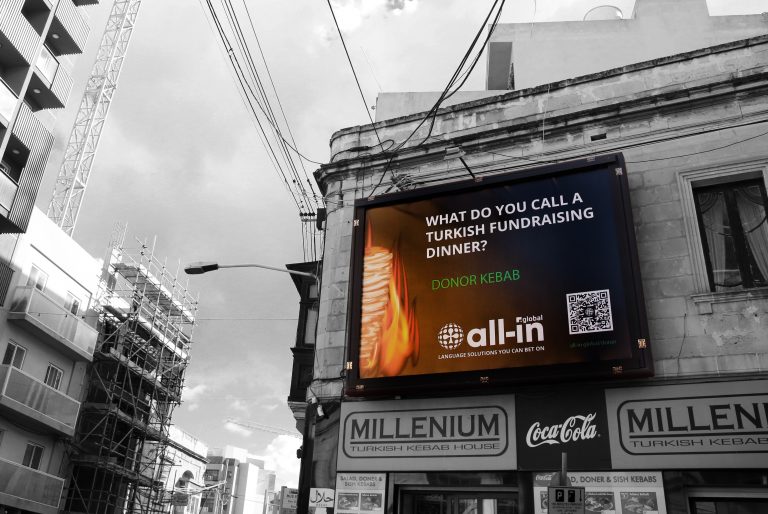 ---