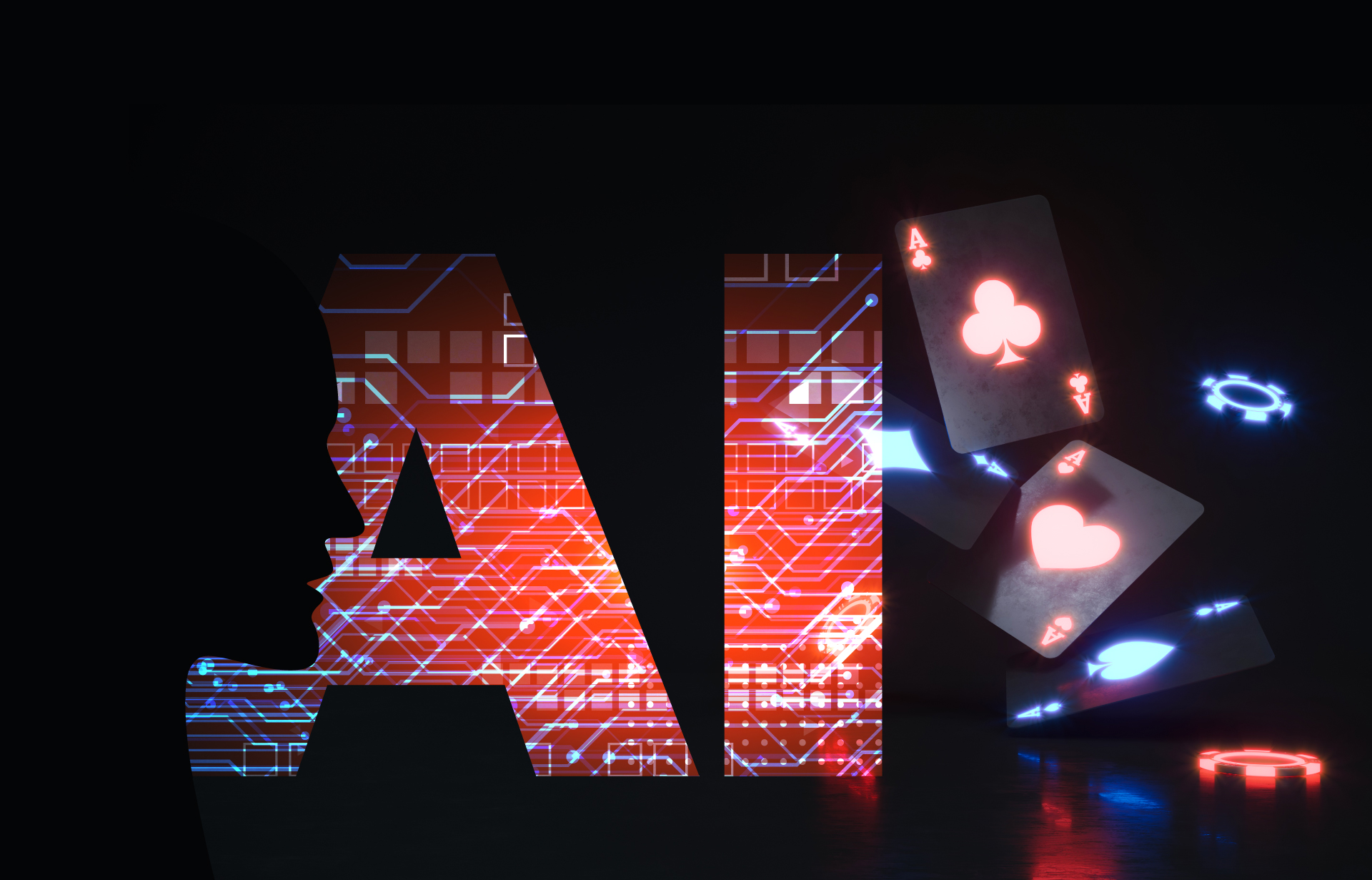 Mon May 24th / Marina
DEBUNKING 4 MYTHS ABOUT AI-POWERED GAMING TRANSLATIONS
Artificial Intelligence (AI) is revolutionizing the gaming industry, and the hype around it already spewed out a bunch of myths all over the internet. At All-in Global, we've taken it upon ourselves to debunk four of them, as we are rolling out the first AI-powered translation service specifically calibrated for iGaming, sports betting, and esports.
With 13 years of experience in creating and localizing content for the iGaming industry, our AI-powered translation service comes with the promise of helping our clients to thrive in all digital channels thanks to high-quality localized content. Better prices and shorter turnarounds are becoming the new normal, and AI is here to help our human translators put your global business on the right track.
Let's dive into the true reality mystified by these myths and see how exactly the AI translations could be the right solution to achieve your global communication goals.
MYTH #1: AI TRANSLATION IS SYNONYMOUS WITH GOOGLE TRANSLATE
This is probably the most common assumption professed by people who never used an AI translation service from a language service provider. It's possible that the origin of this myth is related to the fact that everyone is familiar with the Google Translate tool. In fact, it might be the case that through this easy-to-use and always-at-hand tool, the bulk of internet users out there had their very first contact with a rudiment of artificial intelligence technology.
The truth is that Google Translate is the most popular tool of its kind but not necessarily the tool that gets you the best or most reliable results. There are many options for AI translation solutions on the market. When an industry-leading LSP decides to offer this option to clients, it's almost certain that they don't rely on Google Translate as the underlying support for this work. And if you're wondering why, we can sum it up for you in three steps:
Using GT raises some security concerns. After all, Google is one of the biggest data-mining companies around, and uploading confidential documents onto a public domain service might not be the smartest move. Google's algorithm will scan every piece of the text uploaded on their free tools.
At All-in Global, we take the security and privacy of our client's content very seriously, and that's why our AI-powered translation solution is not based on any public domain machine translation. All our AI translation jobs are performed inside a highly protected environment with Encrypted Proprietary Engines that prevent any data leaks and full confidentiality.
 Google Translate does not produce AI translations for niche industries.
Our translation engines were crafted specifically to service the online gaming and sports industries, and they are capable of dealing with very complex gaming terminologies. Offering niche-focused translations requires specialized translation engines.
 With Google Translate one cannot create and update translation memories.
This limitation has a negative impact on the customers' budgets since they won't be able to benefit from the cost reductions that are available when choosing other AI translation solutions.
MYTH 2: AI TRANSLATIONS WILL TURN HUMAN TRANSLATORS INTO AN ENDANGERED SPECIES
Translations powered by AI have come a long way but the usability of machine translations goes hand in hand with the human resources.
Languages are complex and constantly evolving, and machines don't possess the unique adaptability of the human mind. This is particularly true when we talk about specialized translations as is the case when translating content for the iGaming industry.
Human translators can benefit from the speed and consistency of a translation engine that is trained with complex gaming terminology, but the final outcome won't be completed without the expertise of post-editors who can convey emotion, knowledge and culturally-adapted meanings.
The translation process requires human-like abilities that will always be a big challenge for machines. Humans can understand polysemy and synonymy, intended emotions, humor and common sense. This is why humans are here to stay as a key part of our AI solution. We use the latest tech advancements of Neural machine translation to make our language services more efficient, and not to replace the "human touch." AI translations are always checked and completed by human translators with a solid expertise in the subject matter. Humans and machines bring different skill sets on the table, and the best results possible are produced by their collaboration.
MYTH 3: HUMANS ARE ALWAYS A BETTER CHOICE FOR TRANSLATIONS
We said it already: human translators are irreplaceable in any translation process. However, there are instances when budget, time or high-volume (or all together) are factors that can play a decisive role when choosing the best translation option.
If you need a huge amount of words translated within a tight timeline, by using just human resources you won't manage to meet your business needs. The best thing in this situation is to go for a hybrid solution using AI translations + Human post-editing. This will accelerate the turnaround time (40% quicker*) in a cost-effective manner (up to 40% savings).
Translations done exclusively by humans are the best option in some cases, namely creative texts or marketing content, but that doesn't mean they will always be the best solution to opt for.
Let's take the example of translating 50k words: 1 human translator + 1 reviser would need approximately 50 days to complete the task, and assure that everything is consistent and in place. 50 000 words is considered a big project, and would naturally take a great deal of days for 1 human translator to finish such a voluminous job.
On the other hand, opting for AI translation + Human post-editing would shorten the turnaround time to 22 days – including the QA phase.
In the end, it's all about balance: human translators bring irreplaceable elements, like talent, emotion, and understanding of cultural nuances. On the other hand, AI comes with an unmatched capacity to deal with high volumes at a superior speed. The collaboration between natural and artificial intelligence opens the path for optimal localization workflows that are achievable for your business.
MYTH 4: MACHINE TRANSLATION SOLUTIONS ARE PRETTY MUCH ALL THE SAME
To bust this myth, it's crucial to understand that machine translations can be based on different models that can bring various levels of quality. Neural machine translation (NMT) is the current state-of-the-art machine translation technology. Before NMT, Statistical Machine Translation (SMT) models were the "big thing", using predictive algorithms based on statistical models. The SMT analyses source and target languages and, based on a set of defined language rules, it produces the translation that is more likely to statistically correspond to the correct option.
With the time passing, NMT has proved to be a more advanced solution that can create more accurate translations than the previous model. This method uses the latest AI advances such as deep learning along with neural network models that imitate the connections performed by human brain neurons. This way, it makes the translation outcome sound more natural and less artificial – which significantly decreases the risk of getting "bad translations".
Worth mentioning also is that neural network brings to NTM the capability of "learning" dynamically through human corrections and produce even more accurate results over time.
Moreover, do you know what happens when these engines are trained with specific data instead of generic data (hello Google)? You get extra accuracy in the results! This is what is behind All-in Global's AI Translation + Human Post-editing solution: we offer the first translation engine dedicated to online gaming and fine-tuned by 13 years of gaming terminologies perfected by our human translators who are all localization professionals with a passion for the sectors we specialize in – iGaming, sports betting, sports, esports, and FinTech.
If you made it this far, you know by now that when it comes to translations there's nothing to fear about the "almighty" AI. So don't lag behind! Let's talk about your gaming project and discuss how AI translations can be THE solution to get you going global. Contact us at salesteam@all-in.global
---