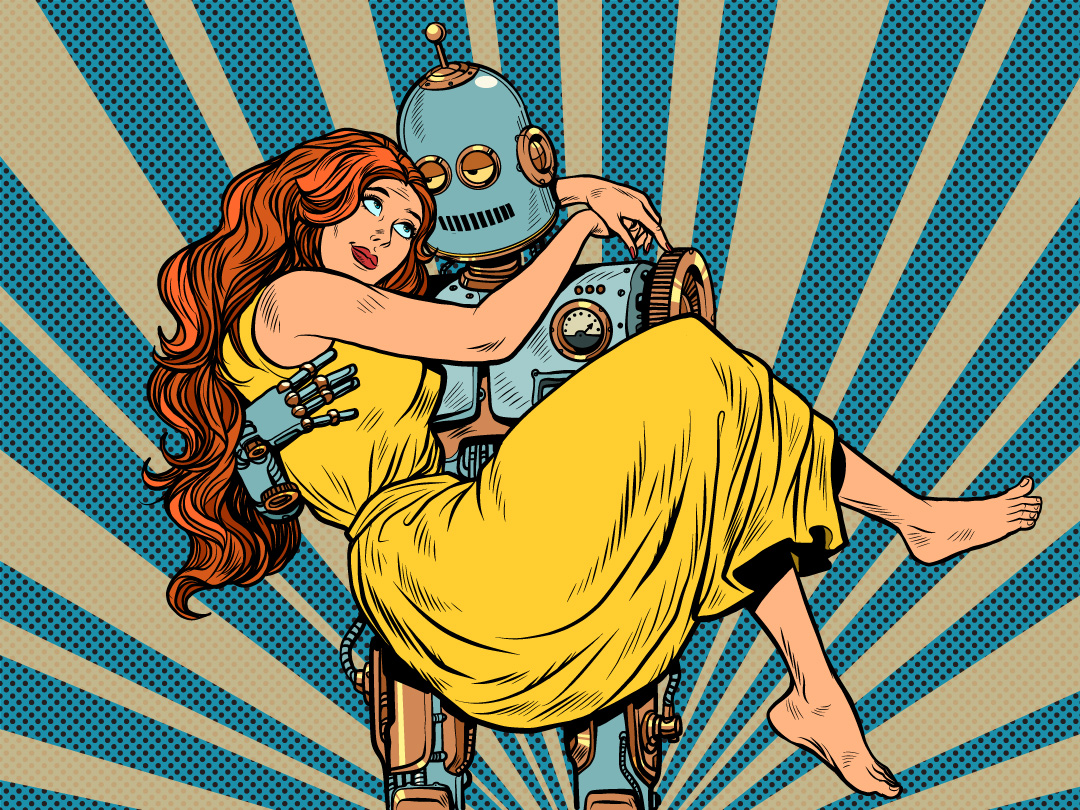 Mon May 24th / Marina
MARRIAGE VOWS IN GAMING TRANSLATIONS: I, HUMAN, TAKE YOU, AI…
Did you know that by 2022 the volume of digital content is expected to reach 94 zettabytes? Here's why your gaming business should consider our AI translations + human post-editing solution to face the rapidly increasing content needs in a faster and cost-efficient way.
The pandemic pushed companies to accelerate their digital presence, and transformed businesses forever. The interactions with customers are happening more and more in the online sphere – which increased the demand for all types of multilingual digital content.
Volume of data/information created, captured, copied, and consumed worldwide from 2010 to 2024 (in zettabytes)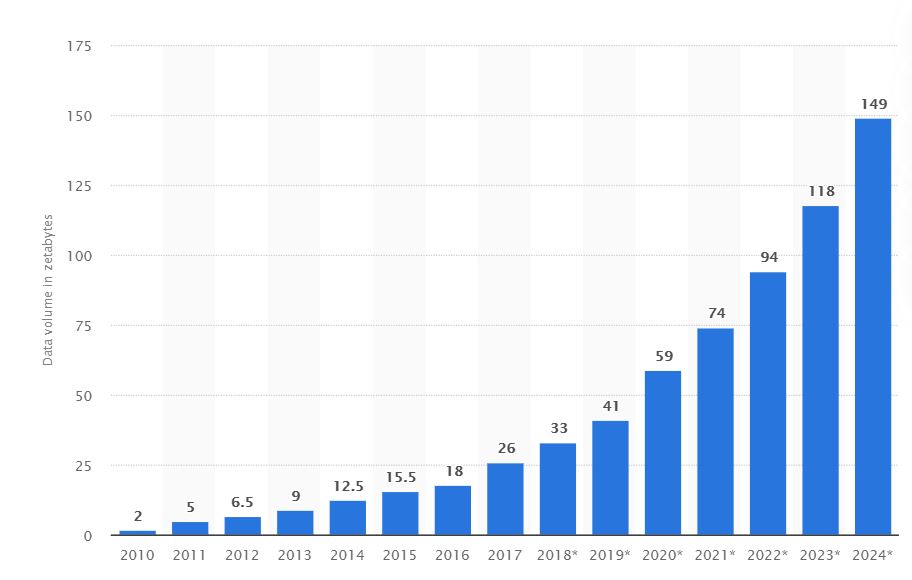 The gaming industry in particular works at a very fast-paced speed, and leaders must not lag behind and adapt their solutions to the current accelerated digital framework.
BOOSTING HUMAN TRANSLATION PERFORMANCE WITH ARTIFICIAL INTELLIGENCE
Technology has been making our lives easier and more comfortable for decades. In the world of translations, AI evolved to make it possible to translate massive amounts of content with shorter turnaround times. Unlocking and harnessing the power of machine translation (MT) is now a reality, and looks pretty sure that the future is bright for AI in this line of work, too.

While machine translation is undeniably faster than its human counterpart, understanding complex and nuanced content is a task for the premium human translations performed by niche experts. But what happens if you bring together the best of both worlds?
At All-in Global, quality is a value we always stand for, yet we also understand our customers' needs for a faster and more cost-efficient solution. With that in mind, we've created a unique solution by mixing the speed of AI translations with the gaming proficiency of our human translators.
By using the most advanced Neural machine translation technology powered by AI and completing it with the Human post-editing step, we are in the position to offer the best possible outcome when it comes to AI translations for the online gaming industry.
Neural MT systems examine the full context of a sentence and are capable of producing high-quality translations that are borderline human in style. However, to keep the translations as accurate and as natural as possible, we're involving human linguists in the process. This way, we are offering you the possibility to reach your clients in an authentic way, with 40%* quicker turnaround times and with an attractive price solution that can be 40%* more cost-effective. This might actually be the 40/40 formula that you've been looking for.
*Calculated using a 50 000 words text (47 000 new words + 3000 repetitions)
A SECURE SOLUTION YOU CAN BET ON
13 years of experience in translating content to the iGaming industry taught us that confidentiality is one of the top priorities for our customers when it comes to dealing with content. You can rest assured that our machine content solution ensures the safety of your data by using an SLL encrypted channel for all the translation activities. Our encrypted proprietary engine solution prevents any data leaks as opposed to using public domain machine translation platforms like Google or Amazon. Make sure that when you choose your language solution partner, they are using a safe environment when performing the translation activities.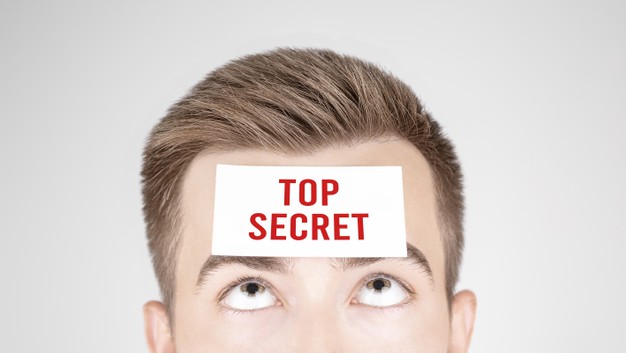 IS ALL TYPE OF CONTENT SUITABLE FOR AI TRANSLATIONS?
We recommend our clients to choose and use AI translation wisely. Our team of professional linguistics is ready to advise if you should opt for a premium human translations or AI translations depending on the type of content and your business goals.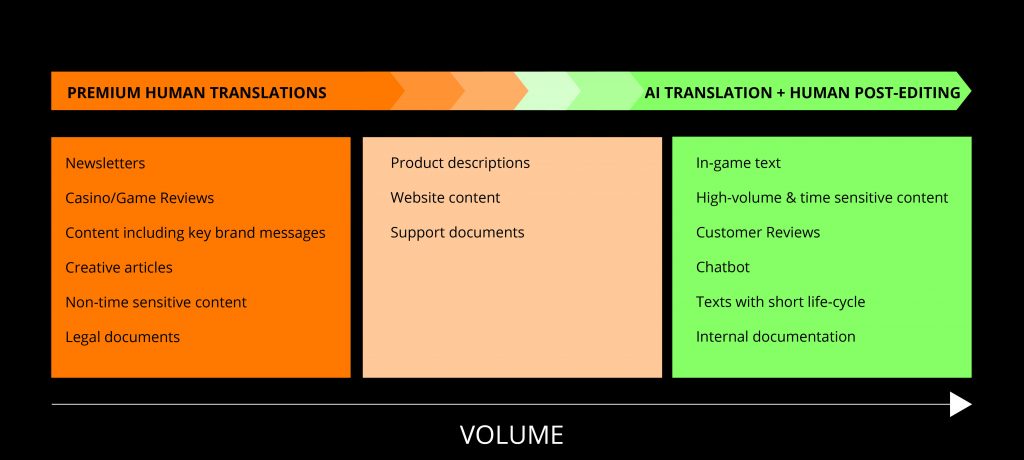 Generally speaking, if your source text is written in a highly creative way conveying key brand communication to your audience, then a human translation should be privileged. Marketing communications are usually the type of content that should be left exclusively to human translators, as these messages need to be carefully crafted so they can capture and deliver the same meaning in different locales.
On the other hand, if you are dealing with massive amounts of content that are highly time-sensitive, AI translations + Human post-editing might be the best option for you. In-game texts serve as a good example of a smart use of AI translations. This being said, it's important to clarify that there isn't a strict formula to decide whether a content should be translated by AI or if a more premium solution should be used. Every case requires a different angle or solution, and our team will advise based on the various needs and marketing goals. At the end of the day, both solutions will give you great results.
Contact us: salesteam@all-in.global
---