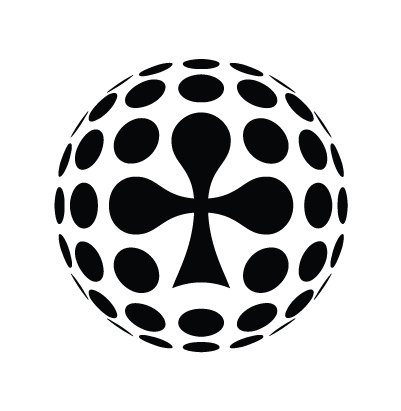 Fri Oct 4th / Roy Pedersen / Archived
A BOOKMAKER'S GUIDE TO INTERNATIONAL CHAMPIONSHIP CONTENT MARKETING
Did anyone else get caught offside by all the football going on this summer? Here is a list we've put together for bookmakers that gives tips on how to prepare your content marketing for international championships.
We normally focus some of our marketing efforts around big international sports events but this year we were too busy with our rebranding from All-in Translations into All-in Global to realise there were three major football championships starting in June: The Women's World Cup, the African Cup of Nations and Copa America.
This would have been a great opportunity for us to show the gaming world the breadth of markets we cover and that we can create and translate content into all the languages of the participating nations. Marketing takes planning however and this time we missed out. Our guess is that some of you are in the same boat, so we figured it could make sense to come up with a guide with some tips for next time.  The guide is addressed particularly to bookmakers, which make a bulky chunk of our client base. Many of the tips are obviously related to languages since All-in Global is in the business of providing language solutions you can bet on.
1. Come up with a marketing concept that will make you stand out.
We all know that competition out there is huge. Just having good odds is not enough to rapidly increase your market share. Nike is not a bookmaker, but their Dream Crazier ad highlighting women's athletics is too good to leave out.
The main reason why we are switching from All-in Translations to All-in Global is that we have a much larger portfolio than what's mentioned in our old brand name. Video production is just one of the many services we added over the recent years. Imagine what a video like this could do for your brand.
2. Identify the languages you want to focus on.
Bettors from the nations of the participating teams will wager more than when they are left out. But which language(s) provides the most efficient way to reach them? Most of the time this is obvious, but not always. In Nigeria, for example, one of the bookmaker's favourites to win the African Cup of Nationa, there are more than 520 spoken languages but English is the official language. A recent example we highlighted is the US with more than 40 million Spanish speakers.
And like with English in the US you should also consider the many variants of a language. You will always have better conversion rates when your content is localised. Egypt, Senegal, Nigeria and Ghana are the countries with the lowest odds at most of the bookmakers to win the African Cup of Nations, but which languages should you localise into for maximum reach?
Many African countries have English and French as their official language but proper UK English might not work in
The qualifications end several months before a championship starts, so there should be plenty of time to figure out which markets you want to prioritise.
We offer language solutions for more than 70 languages and we'd be surprised to get a request for localization or content writing in a language we don't currently have resources for. But if that eventually happens, we are well equipped to accommodate your request in any language if you give us a week's time to set it up. We know where to find the best betting translators and we have sophisticated methods of testing and reviewing their language skills and their mastery of the complex betting terminology.
3. We process projects within client's timelines and conforming to the client's style and context.</h2/> We encourage clients to make use of standard file types to be able to expedite progress with the projects and to avoid any unnecessary delays. Needless to say, we have the capabilities of processing most of the file types. We highly encourage to provide context of the source in order to provide the best translation adapted to the client. Client satisfaction will always be our top priority!
4. Once you got the money, contact us and spend them all here.
All joking aside, if you involve us early on in your content and localization processes, we surely can give you a tip or two. These tips can be about which languages to choose, which format to prepare your content in or about how, for example, written Finnish takes up much more space than English, meaning that you need bigger buttons.
We've been writing and translating bookmaker content for more than 10 years, including for Betsson, Unibet, Tipico, Pinnacle and Bethard – just to mention a few. Our experience is literally unrivaled: we were the first company ever to offer translation to the gaming industry specifically.
Many of the clients we work with compliment us saying that we always get it right from the start. On the other side, there are those clients we ended up working with after they had tried a different agency first, and weren't too happy with all the rework involved – which is both costly and time-consuming.
5. Get creative with your images.
Fresh official sports images are quite expensive and if you don't want to spend a big chunk of your budget on that, there are ways to be creative. A good example is a side project of ours where the idea is to use customised bricks to illustrate some funny or bettingrelated content about fantasy football. The plan was to launch this before the upcoming Premier League season, but we planned that before getting caught up in the aforementioned rebranding, so it's postponed till next summer. We are happy to provide imagery together with the content we deliver to our clients – all you have to do is ask!
6. Decide early on which championships to go for.
Are you focusing on all of them? Good for you! You are probably the biggest bookmaker in the world then 😉 For the rest of us, we need to choose a few to go all-in on. Here is a preliminary list of the events we are currently drooling over – it really shows what a crazy summer this is for sports. As you have probably guessed by now, we favour football, with poker and tennis as close contestants. Our SEO Manager is a big NBA fan though, and American sports are growing on the rest of us. The dates mentioned are the kickoff dates (all of these championships last for several days or weeks).
1st July: Wimbledon
3rd July: World Series of Poker (main event)
4th July: Jarlsberg Grand Prix (trotting in Norway)
6th July: Tour de France
9th August: Premier League
26th August: US Open
30th November: Women's World Handball Championships in Japan
5th November: Melbourne Cup
7. Polish the acquisition funnel.
Large summer championships are good occasions to get new players in or to welcome back inactive customers. But by essence, these competitions have a time limit, and so do you in order to make the most of them. So make sure everything is all set before the opening match kick-off so you can maximize your conversion ratios, by fully testing and perfecting your user acquisition flow. Surely you have this under control yourselves but some examples are A/B testing your adverts and landing pages, checking that your sign-up forms are running smoothly on all platforms, and digging into your user data to find the appropriate sets for efficient welcome emails and newsletters.