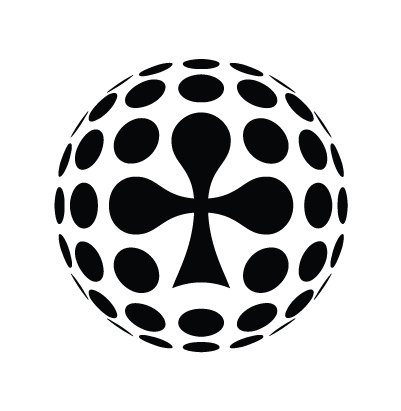 Fri Oct 4th / All-in Global / Archived
What we think about Raptors VS Warriors
While the two teams are battling for the big title, we asked a few All-in NBA geeks to offer their take on the game.
The surprising presence of a Canadian team at this level could not go unnoticed by a language solution provider so focused on sports as All-in Translations. The Raptors already broke the usual protocol by adding the 'O Canada' anthem to the pre-matches. They give the Finals an international flavor and are generating a lot of interest these days, staying head-to-head with the Warriors in Google Trends throughout the US and surpassing them on a global level. We asked some of our language and sports experts to share their thoughts on the Finals.
Money on the Warriors
[ait-blog-info-box header=""If I were a betting man – and I am – I'd put my money on the Warriors – and I did."" float="right" button_link_in_new="yes" button_label="US Betting Guide" button_link="/2019-us-betting-guide/"] Read our guide to become fluent in American betting culture and language.[/ait-blog-info-box]Mike, one of our US-based content writers, is a casino and sportsbetting expert who, when he's not writing or hiking, enjoys a cold beer preferably while watching basketball. This makes him a natural choice for picking his brain on the Finals:
"If I were a betting man—and I am—I'd put my money on the Warriors – and I did. But I'd still love to see a Raptors miracle run. Not only is this their first finals, but what that could do for the sport in Canada is an exciting prospect. Like all American kids who grew up in the '90s, I'm a Chicago Bulls/Michael Jordan fan. But there's nothing quite like the NBA Finals no matter who's playing. And with these two teams not only on opposite sides of a continent but in two different countries, I'm not wishing that the Bulls made it to the Finals."
Our Content Manager Valentin, who's an incorrigible sucker for everything well-written (and things that go bump in the night), also thinks the Warriors will end up on the shiny pedestal. "Will the Warriors be up to the task of defeating a bunch of raging Raptors? I can already see the reptiles sizzling on a barbecue…Moreover, the story on how the Warriors got their the Dubs nickname is utterly original."
Bringing Back Jordan
Vasco, the guy who started a "Tinder Love Story" with Google a while ago, is our SEO virtuoso. When he's not helping our clients upping their rankings in search engines, he promotes content optimization awareness (like he did at the Nordic Affiliate Conference earlier this year.) But Vasco is also a big devotee of American sports – especially the NBA:
"My passion for basketball sparked in the Bulls and Jordan era. It all started on game 2 of the 1993 Eastern Conference Finals. That year, the Knicks reached the Conference Finals to everyone's surprise. Of course, I was way too young to understand the legacy that was being created by the Bulls and Michael Jordan. To me, something completely magic happened when a (relatively) small player, John Starks, jumped and dunked all over the Bulls team. A moment recorded in history as 'the Dunk'."
From that moment on, Vasco's heart belonged to the Knicks. "How magic was that! A guy clearly smaller than all others just showing the 9-year-old kid from Portugal, dreams do come true. Countless white nights followed later, with me rooting for a team that made it twice to the playoffs in the past 19 years. My prognostic for the Finals goes to Curry, Durant and co; but it would be a mistake to easily dismiss the Raptors, mainly because they're showcasing Kawhi Leonard, THE player who can punch many holes through the thickest of Warrior armors."
Don't Cheese The Raptors
Our Valencia-based Terminology Manager Edu Ferrer has the upper hand on everything language, glossary and style-related. Sports and betting vocabularies have no secrets left for him. He's also an NBA buff who as a kid enjoyed the Stockton & Malone years at Utah Jazz and the legendary Chicago Bulls.


"Back in my younger days, one cable TV channel called Canal Plus used to broadcast NBA games. My parents happened to sign up for it even though the subscription was ridiculously expensive – around 60 EUR per month for just ONE channel. I was one of the happy few being able to watch the games!"
A fan of the Boston Celtics today, he's sharing his thoughts on this year's Finals: "Golden State is the favorite, it would be a surprise otherwise…Curry will decide – as always. I'll support the Raptors, because Mark Gasol shines there. I'd like to see the young Gasol winning the ring and together with Pau become the very first brothers winning the NBA title. From a language professional perspective, I much enjoy watching the Canadians for their funny slang, like 'GTA' standing for Grand Toronto Area or their angered expression 'Don't cheese me'."
What's next is for the players to give their all on the basketball court. May the best team win!
---
Get in touch with All-in Translations to produce perfect international sports content for your global audience.
---