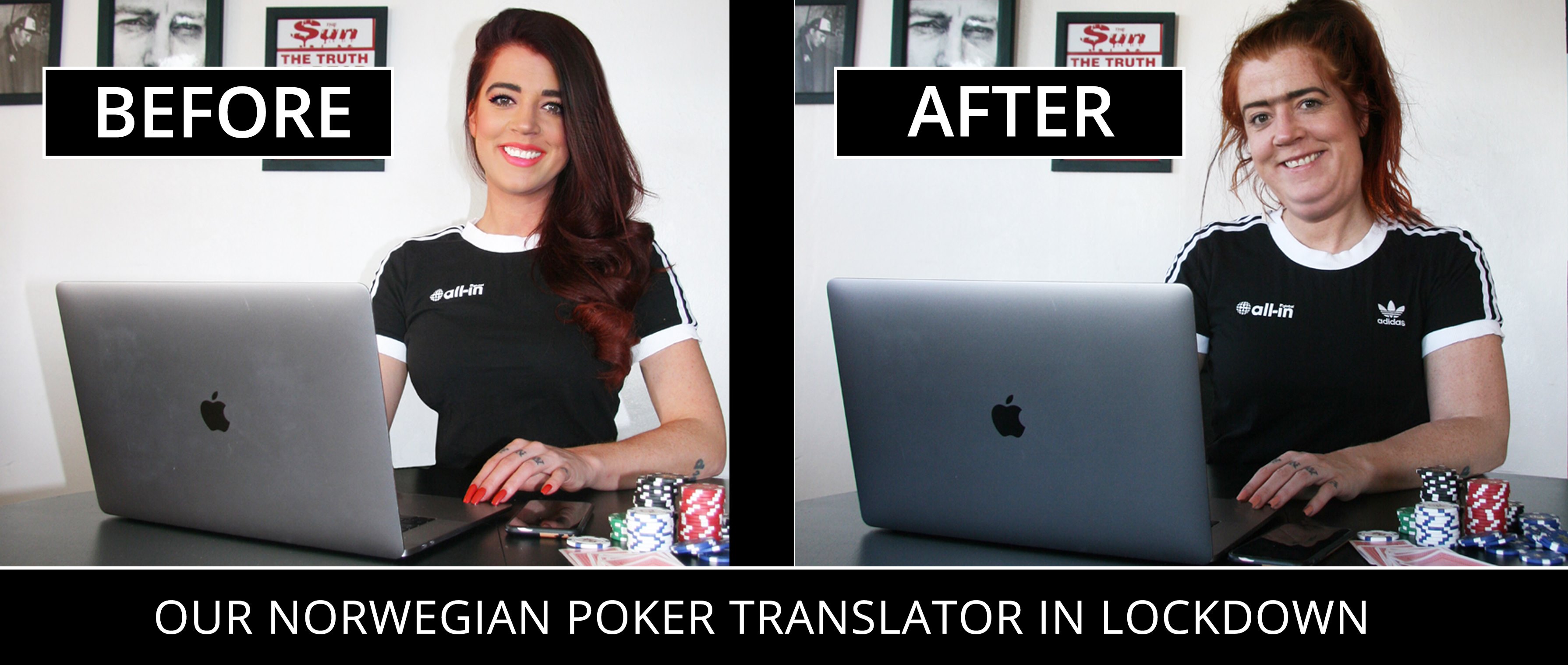 Mon Apr 6th / Roy Pedersen
WHY IT TAKES AN EXPERT TO TRANSLATE POKER CONTENT
Overly literal translations are the #1 enemy when you want to localize your poker content. This is one of our key mantras at All-in Global – the "home" of expert poker translators.
This coming Friday, All-in Global is hosting a free networking poker tournament for the iGaming industry with video chat groups where we add $5 for each player (up to $1000) that joins. Tournament winners get to decide which COVID-19 initiative should receive the donations.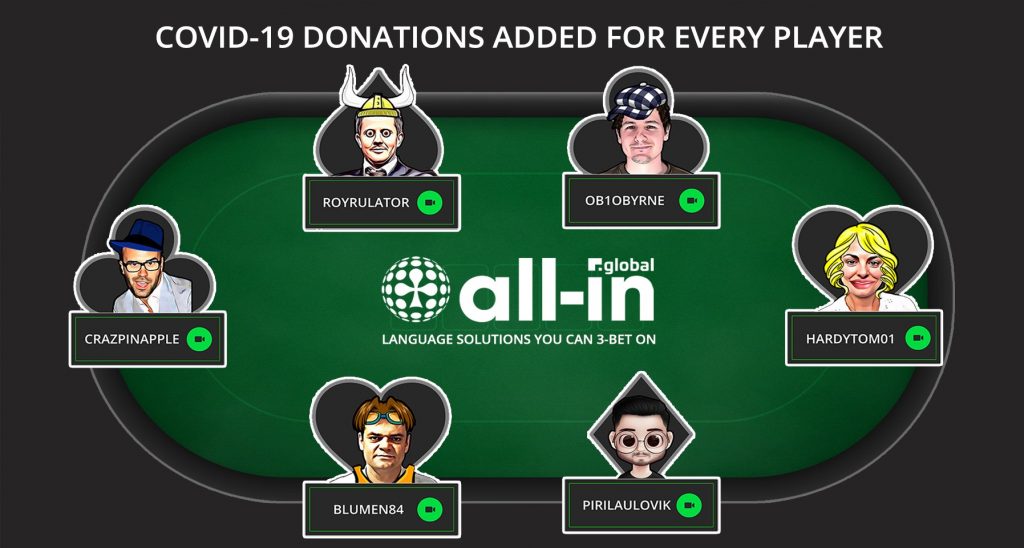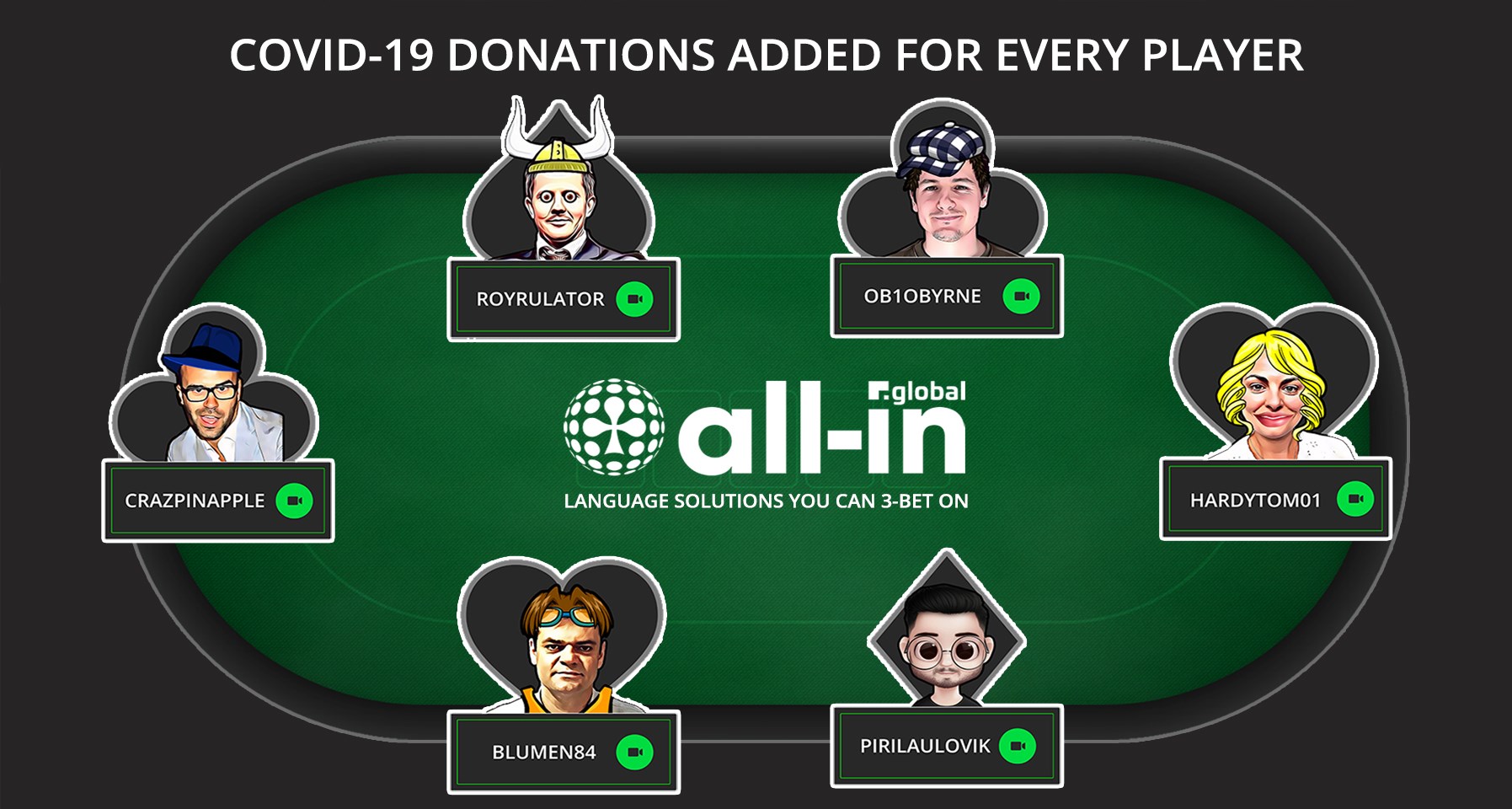 WHAT TO CONSIDER WHEN TRANSLATING POKER
With people in lockdown all around the globe, online poker is on the rise and we are hoping to see a spurt in translation and content writing projects related to poker. So before taking our seats at the tables, we wanted to write a few paragraphs about what to consider when working with poker content and language localization of poker software.
Let's start with an example from last week. When we created the artwork for our tournament, we decided to add an ad-hoc twist to our slogan. Normally, the slogan says "Language Solutions You Can Bet On", but by adding a hyphen and the number 3, we made it poker relevant: "Language Solutions You Can 3-Bet On".
Can you explain what that means? If not, well… it is our firm believe that you shouldn't be working with poker in a linguistic capacity. A 3-bet occurs when there is a bet, raise and re-raise. The re-raise is the 3-bet, and people who played a bit of poker will know that. Our point is that translators with zero experience at the poker table will not get it right.
POKER LOCALIZATION AND ANGLICISM
Much of the reason for this is the large number of expressions that cannot be translated literally. Our professional opinion is also that a localized text where all poker expressions are kept in English (also known as 'Anglicisms') would sound very awkward. More often than not, we lack good translations though, so some expressions should be kept in the original English. The key is to find the right balance.
Poker players are passionate about poker, probably in a higher degree than slot players or casino players. If the poker content on your website or in your poker software is awkwardly translated, it is beyond doubt that players would find it harder to trust you enough to… make a deposit for example. Plenty of studies also show that people are more likely to make a purchase online if the content is delivered to them in their native language.
CAMPING TRIP GONE AWRY?
A 3-bet is an expression that actually can be translated directly, at least from English into Norwegian. However there is a jungle of other expressions and terms that should never be translated directly from one language into another. Below are some of them:
Under The Gun. This refers to the position on the table after the big blind. Also known as UTG. A word-for-word translation of this would surely sound funny in some languages, but it won't look professional. A safe bet might be to just use UTG here, or, as much as we hate admitting it, it would look okay to keep it in English. UTG+1 and UTG+2 (and so on) refer to the seats after UTG, whereas cut-off is the seat before (to the right of) the dealer button. In Norwegian, we would keep 'cut-off' in English but translate 'dealer button.'
The flop, turn and river are all expressions to describe the community cards. We haven't checked this with all of our translators, and there might be some languages that have good translations, but in Norwegian, to give an example, we keep this in English. Otherwise, your localized poker content might end up sounding like a camping trip gone awry. Speaking of which – here is our spoof version of Lady Gaga's "Poker Face" after a few layers of machine translation.
TRANSLATE THE POKER BETTING PROCESS
When it comes to the different terms describing the betting process in poker, we prefer to translate. Bet, raise and fold all sound better when they are translated – at least in Norwegian.
You would think 'play money' and 'cash game' are expressions used to describe whether there was gambling of real money involved , right? Well… yes and no. Play money refers to games where no real money is involved. But cash game refers to a poker game where you can come and go as you please and take your chips with you as opposed to a tournament or a sit&go where you play till one player amasses all the chips and the prize pool is divided according to your finishing position. A cash game can also be played with play money, which makes it a bit misleading. So our recommendation is to be a bit careful when translating "cash" in cash game as "physical money."
We're just scraping the surface here, but if there's a lesson to be taken from this article, please let it be this: it takes an expert to translate poker content. At All-in Global, we have more than a decade of poker translation experience in more than 70 languages. We have worked with 9/10 of the biggest gambling companies in the world and we are a multi-award winning service provider for the gaming industry. Doesn't sound like the worst of choices, huh? Shuffle up and deal.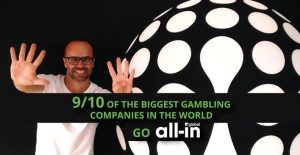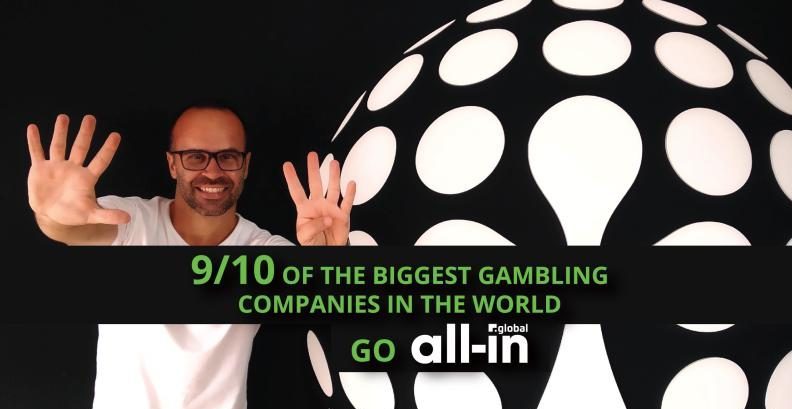 ---