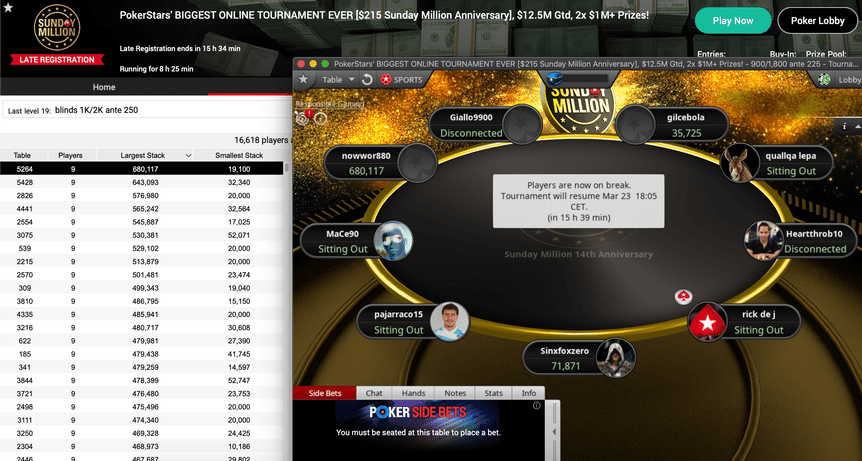 Sun Mar 22th / Roy Pedersen
"CORONA BOOM" FOR ONLINE POKER, ESPORTS BETTING AND UKRAINIAN TABLE TENNIS
As people isolate and sporting events are cancelled, we can witness significant changes in betting patterns around the world.
All-in Global is a market-leading provider of language services for the gaming industry. Just like other companies, we decided that the health of our employees and their families comes first when it became evident just how serious the COVID-19 is. Now that everyone is set up at home to work remotely and after we offered free translation services to official communication entities in Malta and Portugal, time has come for us to take a closer look at how "our" sectors are responding.
Poker
Sunday is normally the biggest day for poker and especially the Sunday Million tournament on PokerStars. This tournament, with a buy-in of $215, set a new record for the highest ever number of players registered in an online poker tournament. PokerStars had capped the number of players at 107K and at 02:22 AM CET almost 90K were registered.
This is nothing short of astonishing. A player called nowwar880 from China was the chip leader when we checked in, and if he can keep it up he will be the happy winner of more than $1,5M – that's more than 10M Renminbi. It's a 3-day tournament though!

According to Optimove, there has been an increase of 255% in first-time poker players during the period, compared to an average day before the lockdown. Between 50% and 75% of these players had been regular bettors on sports on the same site when they were registered to try poker for the first time.
When All-in Global started out back in 2008 (under the name of All-in Translations), online poker was much more popular than it is now, although the decline had already started from the golden years between 2003 and 2006. Back then, poker was one of the games we worked the most with in terms of translation and content writing.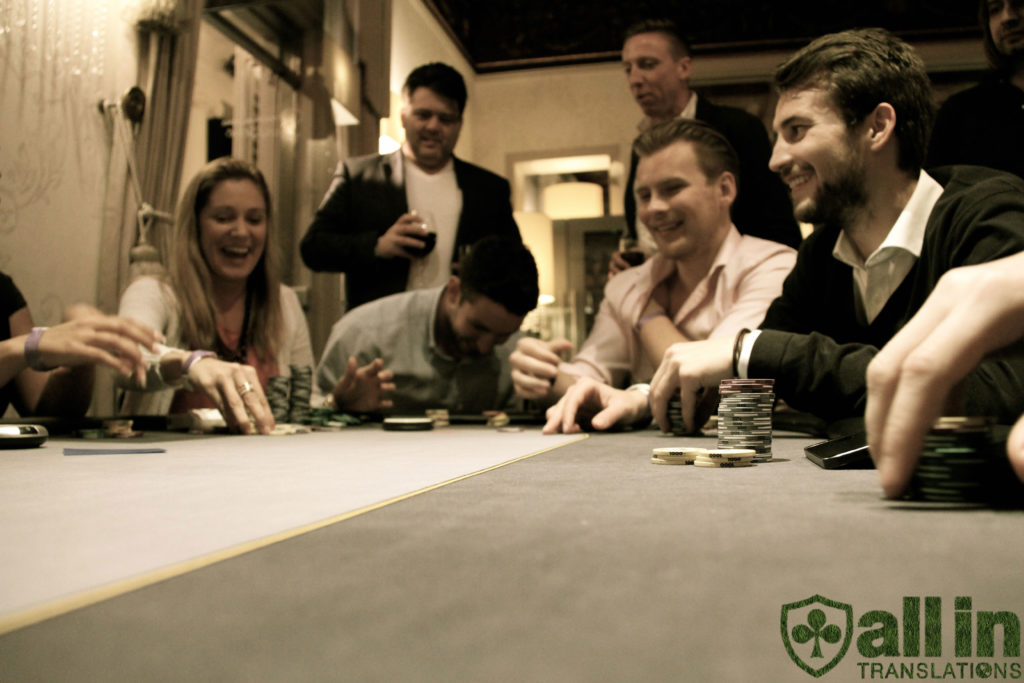 Through the years we have received many poker projects, and as poker enthusiasts we have always been hoping for the next poker boom. The industry has been showing some promising signs in the last years, and although the circumstances could not be much worse right now, poker is considered as one of the games that might keep many operators afloat while the sports betting calendar is almost empty.
Poker is one of the most difficult games to translate in our opinion. You simply must have some actual playing experience in order to translate poker content and poker software in a way that will appeal to poker players. Since we started recruiting iGaming translators 12 years ago, we have always included fairly complicated questions and tasks related to poker in our tests, and we feel very confident that no other language service provider can provide more accurate poker translations than All-in Global in as many languages as we offer (70+).
Sportsbetting
Have any of you taken a look at the odds offering of the bookmakers lately? It's a sad sight, with the exception of the Belarus Premier League who just started their season with fans on the stands, as a stark contrast to other leagues around Europe. The only other events we can find active is from Russian tennis, Ukrainian table tennis and a few football leagues in South America in addition to Greyhound and horse racing. The lack of big events is extraordinary. All big betting happenings like the Euro, the Eurovision and the major football leagues have all been postponed or cancelled. Optimove's statistics show a drop of 30% of sportsbettors after lockdown.
In Malta, All-in Global is running the PAI League together with Pentasia – a competitive but friendly football league mainly for gaming companies. This was postponed until further notice on 12th March and we hope people are keeping active despite being stuck at home.
If it's any consolation, we can officially announce that our SiGMA Cup this year will be played on Monday, November 16th (expo starts on Tuesday), obviously given that the world lockdown gets ended by then. The 2020 SiGMA Cup will have an exciting new addition: The Top Bin Challenge where you don't need a team to participate. Watch this space for a pre-SiGMA challenge coming soon!
Esports
Esports obviously has the advantage of everything being playable online. Although crowds cannot gather at big esports events, the actual tournaments can still go on and people can stream from home. In fact, the biggest esports leagues have seen an increased viewership lately.
Enter: Esports Betting. This has been on the rise for a while, but is very likely to see a massive boost these days. Luckbox.com, a long-standing client of All-in Global, reported an increase of 54% in new player registrations during the first week after lockdown.
"Clearly, these are challenging times for many people across the world but, for many, esports and gaming is a welcome distraction", CEO of Luckbox Quentin Martin told SBC News.
Virtual Sports
According to Optimove, the number of new daily players for betting on virtual sports was 30% higher than normal in the last week. As football fans around the world grow increasingly impatient about the lack of matches to watch, the rise of virtual sports is inevitable in this period. Other popular virtual sports to bet on are horse racing and tennis.
The operators who made it a priority to implement virtual sports betting on their sites will be happy with their efforts. At All-in Global, we have localized a lot of content related to virtual sports lately so we know for a fact that there a quite a few of them.
Casino
From what we have seen, there were no major big-picture swings when it comes to online casino revenue in the last week. The case is obviously not the same for brick & mortar casinos that are mostly on shut-down all around the world, just like the travel industry.
Don't hesitate to contact us if you think our language services can help your brand prosper. Our team is fully operational and available for online meetings and support. Stay safe – stay home.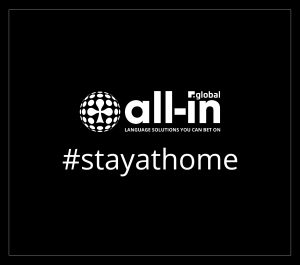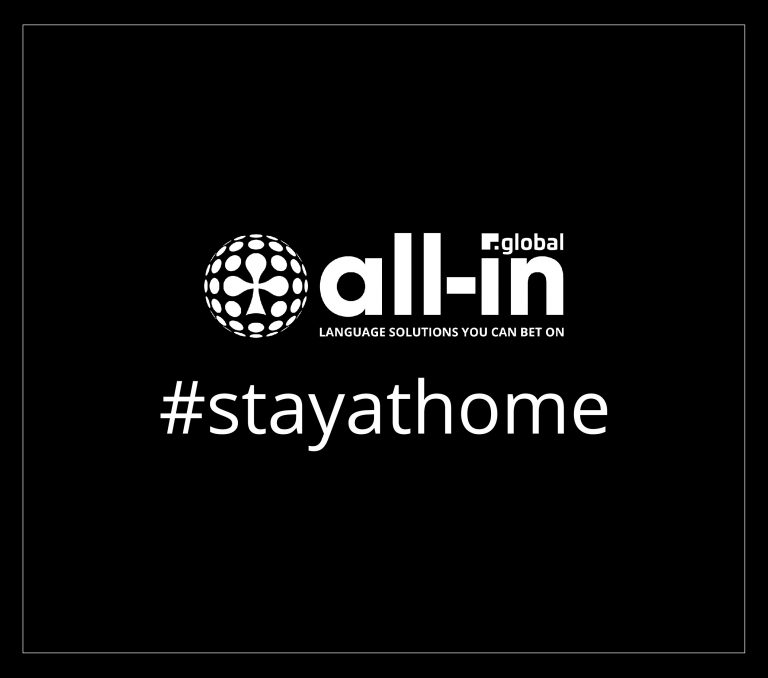 ---