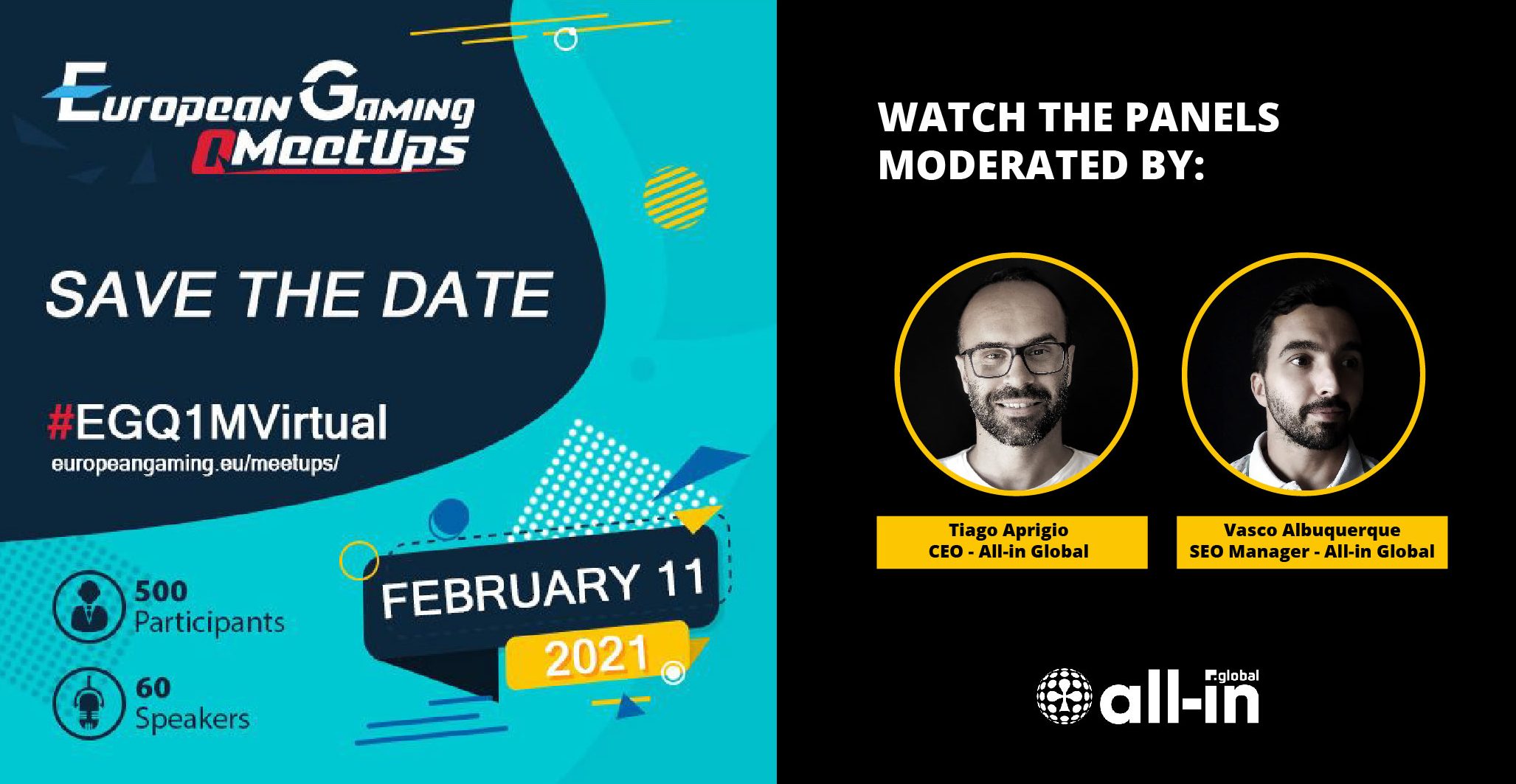 Tue Feb 2th / Marina
WEBINAR-ORAMA: FEBRUARY OVERVIEW
Super Bowl will surely be ranked top of its kind among February events. But besides this major happening, there's still buzz and excitement in the iGaming industry. The good news is that All-in Global just put together the full overview.
Firstly, we're thrilled to be part of one of the most electrifying events in February – The European Gaming Meetups. Our CEO, Tiago Aprigio, and our SEO Manager, Vasco Albuquerque are each moderating a panel covering some of the hottest topics in online gaming these days. Save the date on your fridge!
All-in Global is a language service provider specializing in iGaming, Sports Betting, Sports, Esports and Fintech. Our monthly calendar – that lists what we've been working on each month since the pandemic struck – includes a selection of streaming events covering all the relevant sectors.
If you know of a webinar/online conference that is missing from our list, please let All-in Global know so we can add them in!
Here's the list:
IGAMING WEBINARS WEEK 05 (01 FEBRUARY  – 05 FEBRUARY)
EGR
Continent8: The return of the legends
Date: Tuesday, 2nd February,2021
Time: 14:00 GMT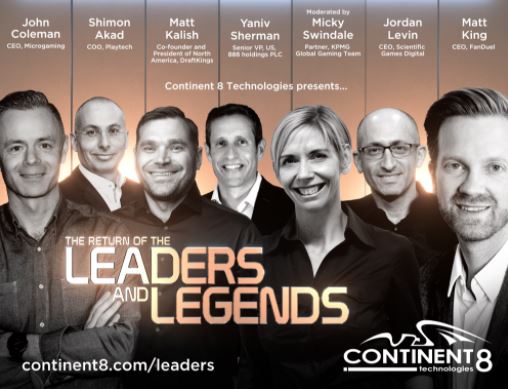 This event will have subtitles available in Mexican Spanish and Brazilian Portuguese completed by our professional linguists.
SBC
Casino Beats Slots Festival
Date: Thursday, 4th February, 2021
See full agenda here: https://issuu.com/sbc.global/docs/casinobeats_slots_festival_schedule?fr=sNjk4YTI2MDYxNTc

IGAMING WEBINARS WEEK 06 (08 FEBRUARY  – 12 FEBRUARY)
iGB
Transforming your payments strategy with open banking
Date: Tuesday, 9th February, 2021
Time: 15:00 GMT
iGB
2021 vision: Technology predictions for the year ahead
Date: Wednesday, 10th February, 2021
Time: 15:00 GMT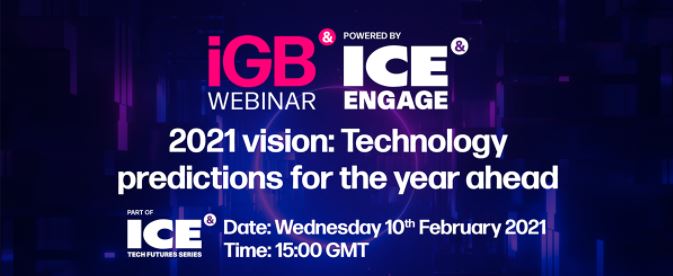 IGB
Tomorrow's tech: iGB Futures Survey under the spotlight
Date: Thursday, 11th Ferbuary, 2021
Time: 15:00 GMT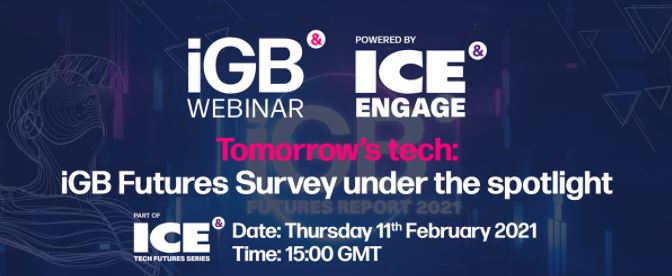 EGR
Power LATAM – Virtual Summit 2021
Date: Thursday, 10th February, 2021
See full agenda here: https://www.egrpowerlatamsummit.com/agenda

Hipther Agency
European Gaming Meetups
Date: Thursday, 11th February, 2021
See all agenda here: https://europeangaming.eu/meetups/ 
Our CEO Tiago Aprigio will be moderating the panel "The synergy between land-based and online operations". Our SEO Manager, Vasco Albuquerque will also participate in this event moderating the panel named "Responsible advertising/focus on affiliates".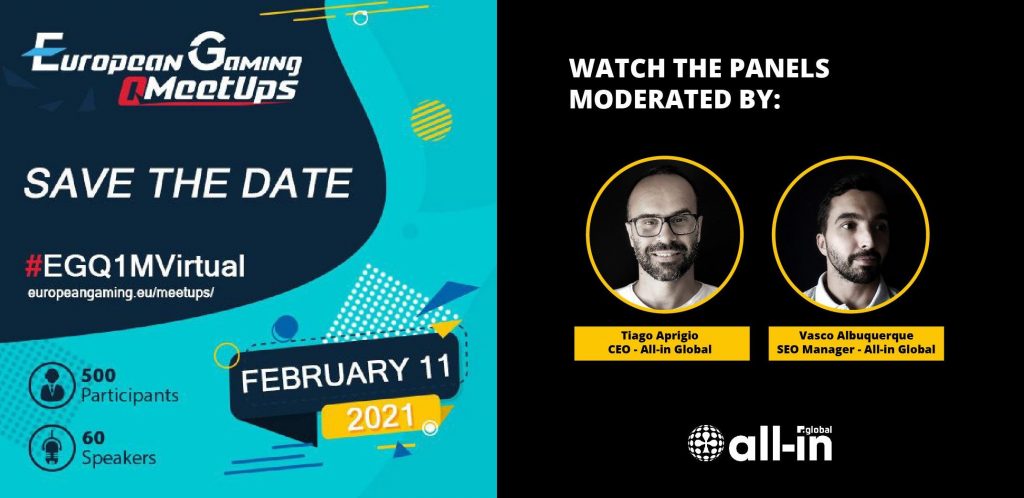 IGAMING WEBINARS WEEK 07 (15 FEBRUARY  – 19 FEBRUARY)
SBC
SBC Digital Italy
Date: Wednesday, 17th February, 2021
See full agenda here: https://sbcevents.com/sbc-digital-italy/agenda/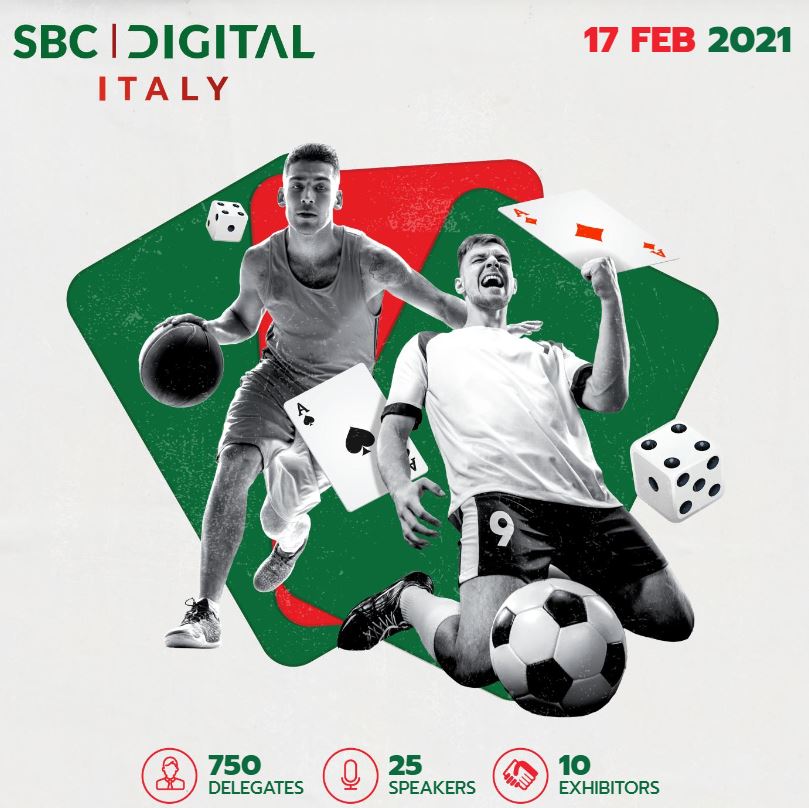 IGAMING WEBINARS WEEK 07 (22 FEBRUARY  – 26 FEBRUARY)
EGR
EGR Nordics Virtual Briefing 2021
Date: Wednesday, 24th February, 2021
See full agedna here: https://www.egrnordicsbriefing.com/agenda
G2E
G2E Insider LIVE: The NFL Perspective—Securing the Right Sportsbook Partner
Date: Thursday, 25th Ferburary, 2021
Time: 19:00 GMT

---